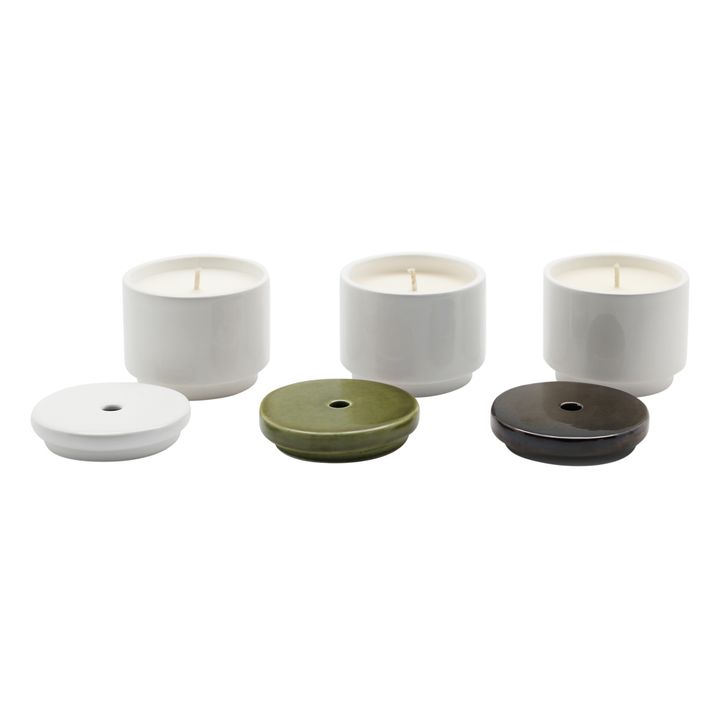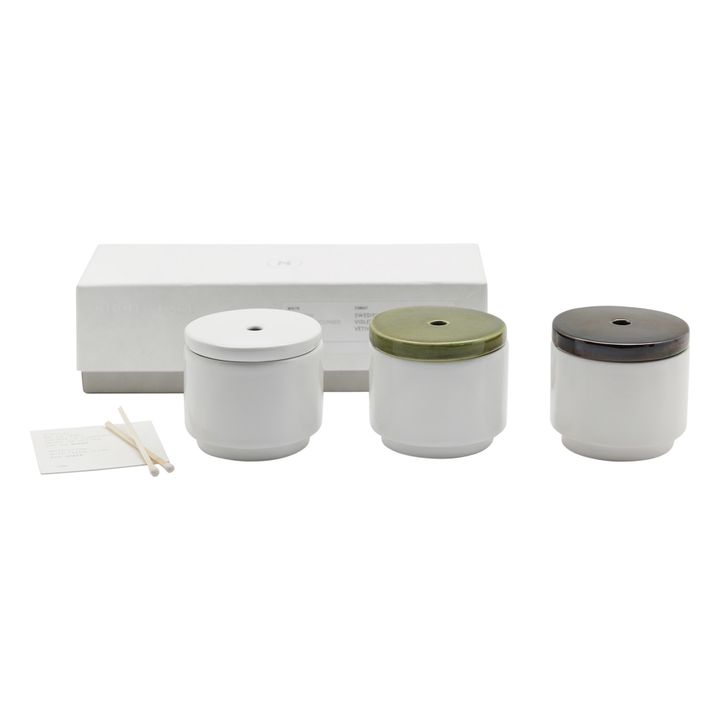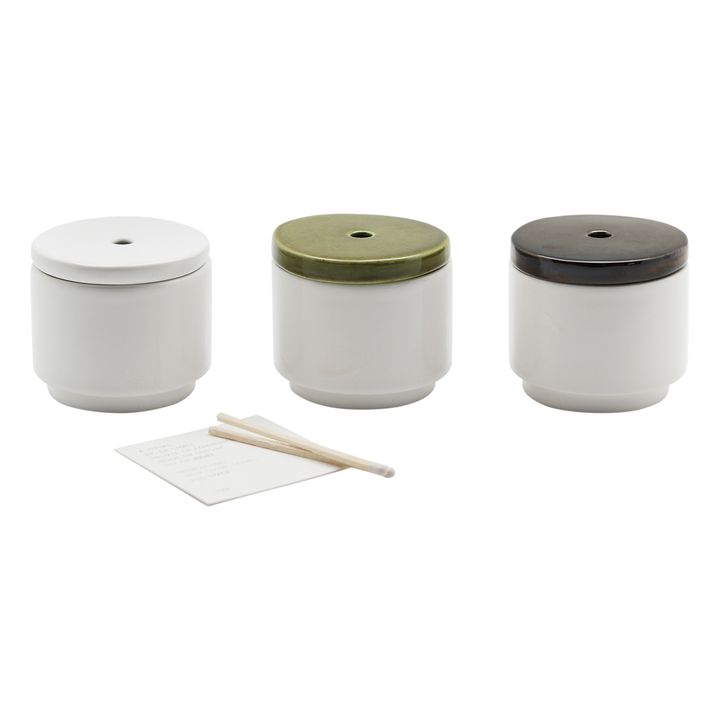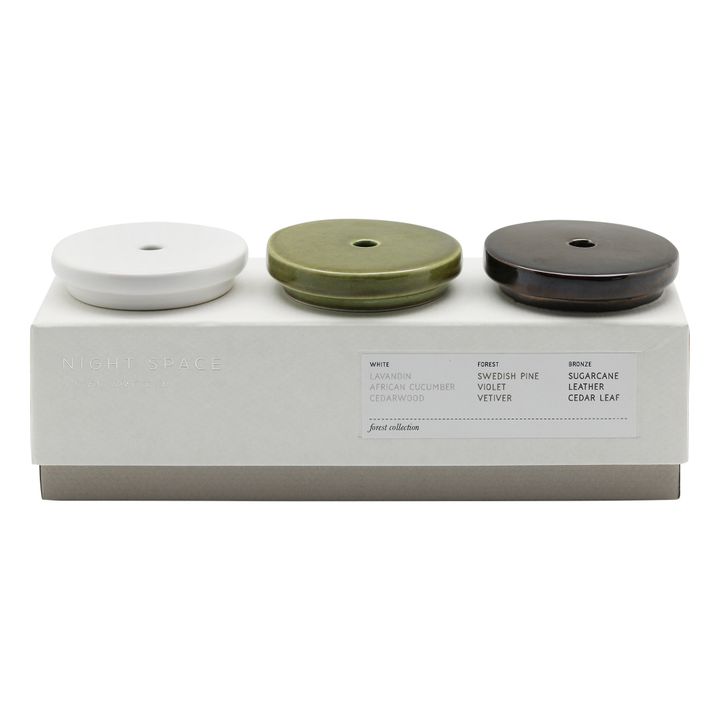 Greenable Criteria
Natural ingredients or fibres
This item has been made from natural materials, ingredients or fibres.
Description
This set contains three candles: Forest, Bronze and White
COMPOSITION
Made from a blend of renewable coconut and soy waxes. Lead-free cotton wick.

Forest: Swedish Pine, Violet and Vetiver

Bronze: Sugar, Leather and Cedar Leaf.

White: Lavender, Cucumber and Cedar Wood
DIRECTIONS FOR USE
Light the candle and wait 20-45 minutes for the fragrance to diffuse. Place the candle on a flat surface. Do not burn the candle unsupervised. Keep out of reach of children.