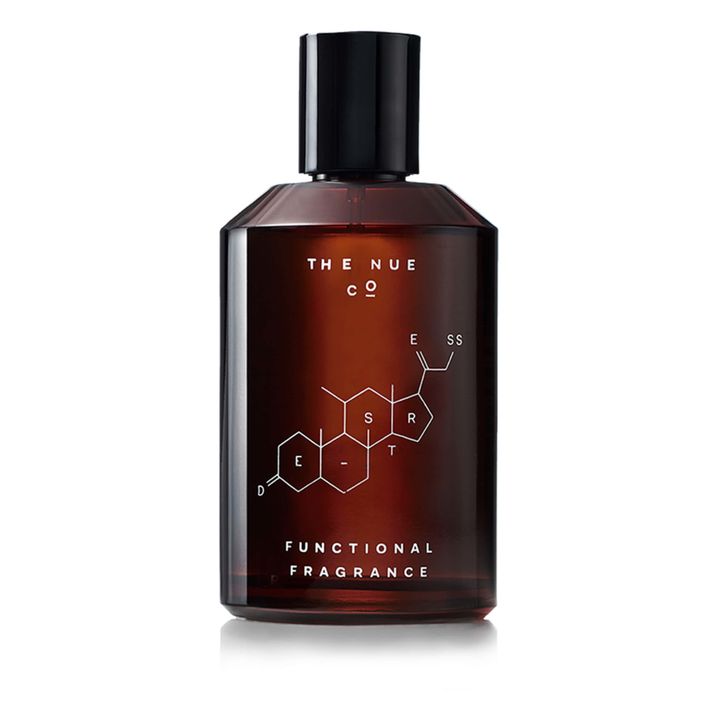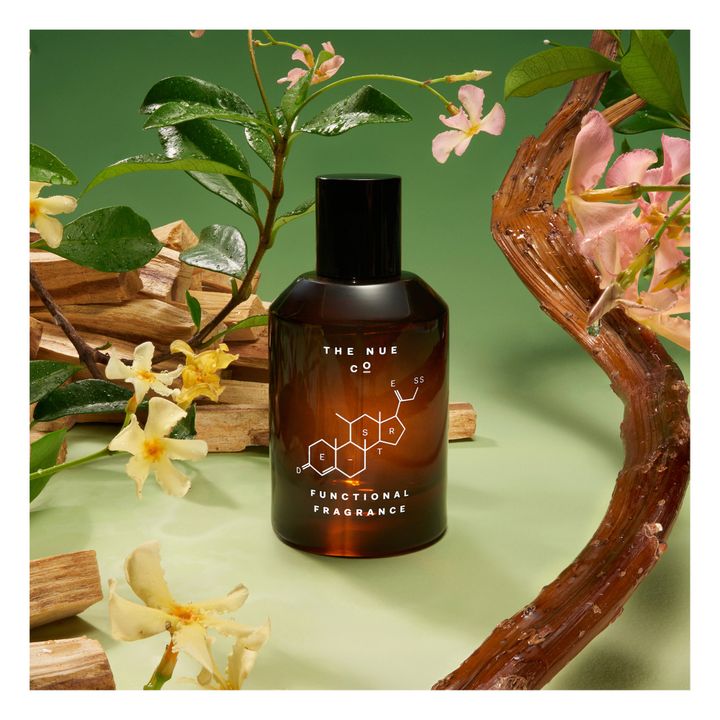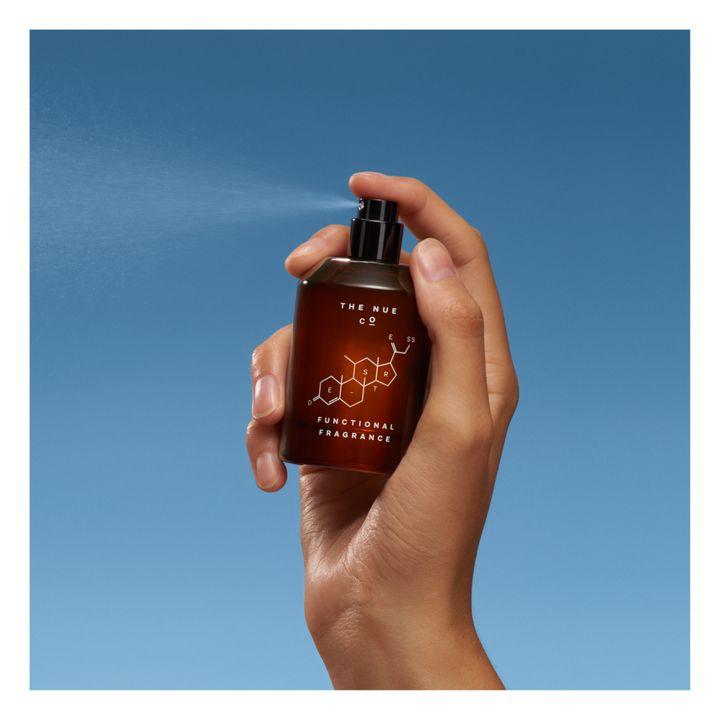 The Nue Co 
Functional Fragrance Eau de Parfum - 50 ml
Greenable Criteria
Certified vegan
The vegan label guarantees that no animal testing was conducted at any stage on this item. Further, this product contains no ingredients derived from animals, animal by-products and animal-derived GMOs.
Description
This eau de parfum has been designed to help you refocus during times of stress. It has been developed using data and research into the link between cognitive function and the olfactory system. It is an anti-stress supplement in the form of a unisex fragrance.
BENEFITS
Cognitive functions and the olfactory system are closely linked, and smells can trigger both emotional and physiological responses. In other words, scents are one of the fastest ways to change your emotional state.
COMPOSITION
Green cardamom, iris, Palo Santo, coriander

Scent: Clean, woody, spicy and smoky.
Phthalates-free, Hexane-free, Paraben-free, Vegan
DIRECTIONS FOR USE
Suitable for all skin types
Spray on wrists and neck. Inhale for eight seconds, hold for four, exhale for eight. Use daily, or in periods of stress.
Cosmetic products can not be returned or exchanged