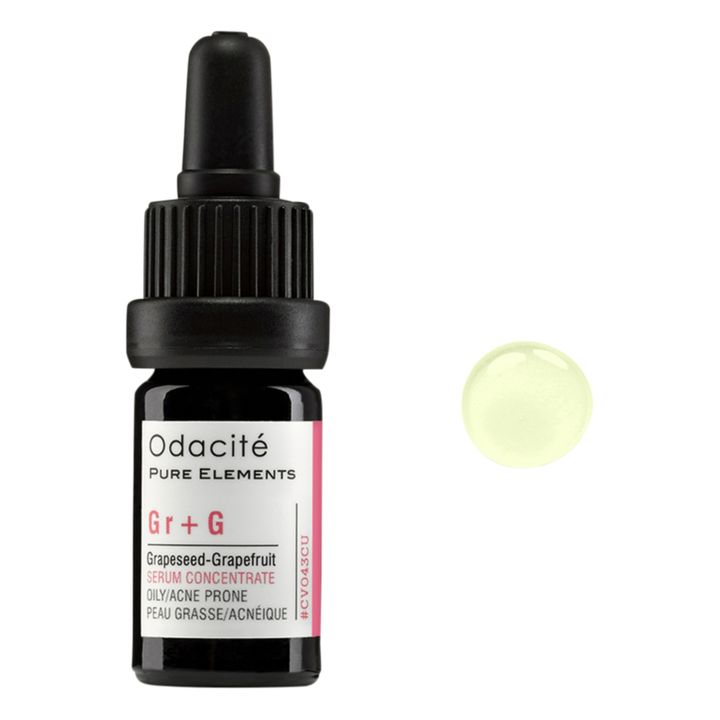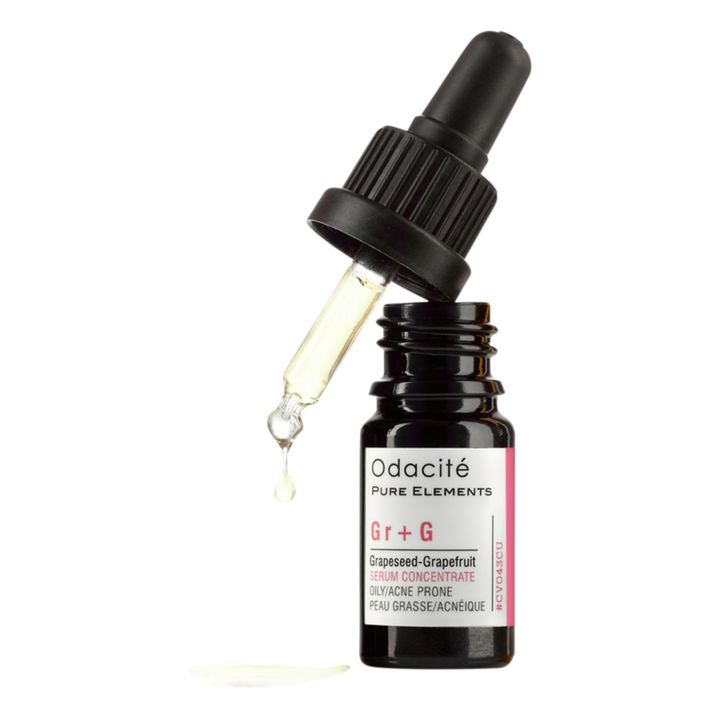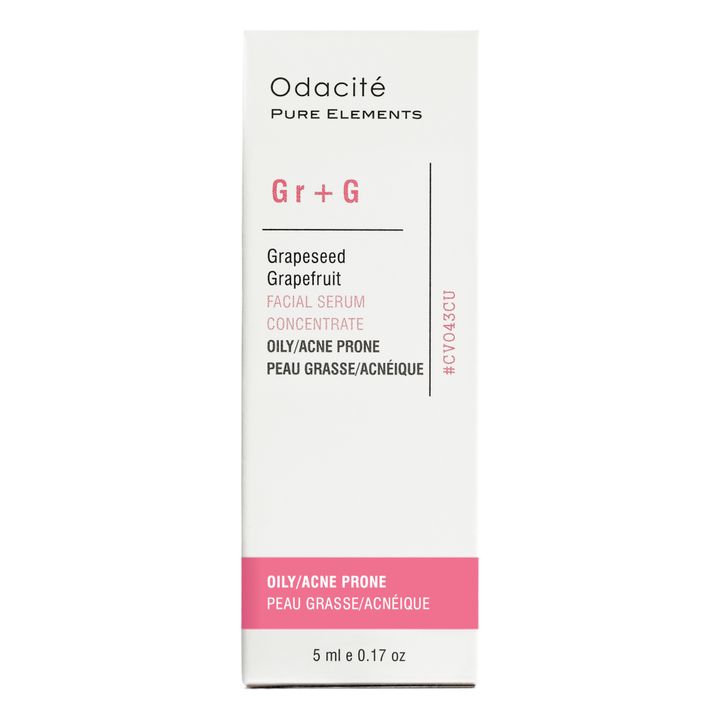 Odacité 
Gr+G Grapeseed & Grapefruit Purifying Serum - 5 ml
Greenable Criteria
Natural ingredients or fibres
This item has been made from natural materials, ingredients or fibres.
Description
This concentrated, fast-absorbing, deeply purifying serum helps improve the appearance of stubborn, blemish-prone skin. The result is visibly more balanced and clearer skin!
BENEFITS
Organically grown in Chile, grape seed oil is extracted virgin by cold pressing to preserve its high concentration of linoleic acid. Studies show that oily and acne-prone skin is often deficient in linoleic acid, making grape seed oil a great ally for these skin types. Grapefruit oil is rich in purifying and astringent compounds, making it an excellent solution for oily skin.
COMPOSITION
Grape seed oil, and grapefruit oil. Fragrance: Grapefruit
GMO-free
DIRECTIONS FOR USE
Targets blemish-prone skin, Suitable for oily skin
For an intensive solution: apply 2-3 drops directly to cleansed skin. You can also mix 2-3 drops into your daily moisturiser.
INGREDIENTS
Vitis Vinifera [Grapeseed*] Oil, Citrus Paradisi [Grapefruit**] Peel Oil, Tocopherols [Vitamin E] Oil
*Highest grade cold-pressed certified virgin oil **Organic
Cosmetic products can not be returned or exchanged, Dermatologically tested