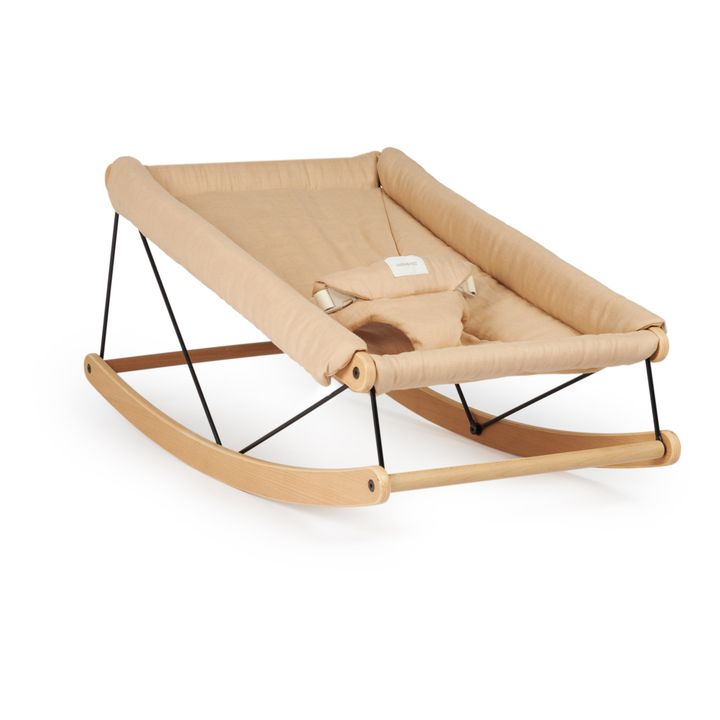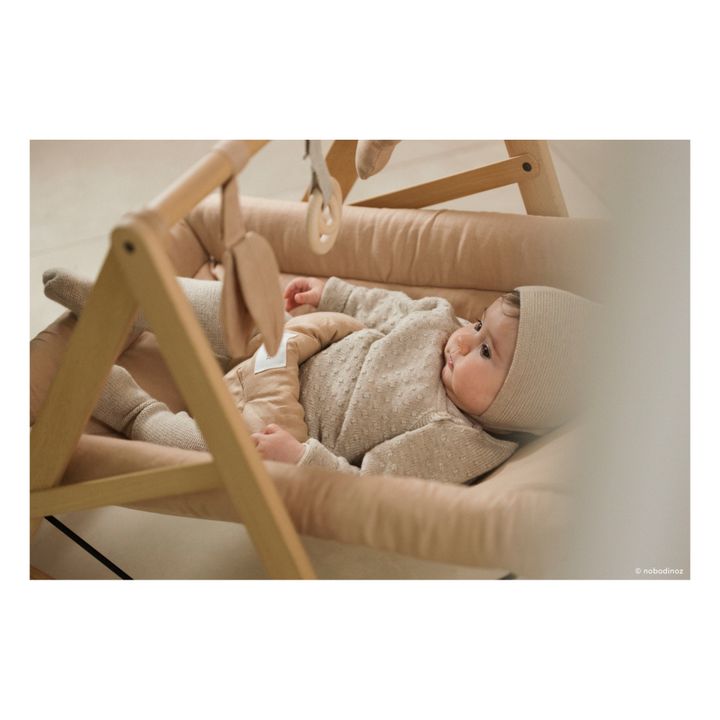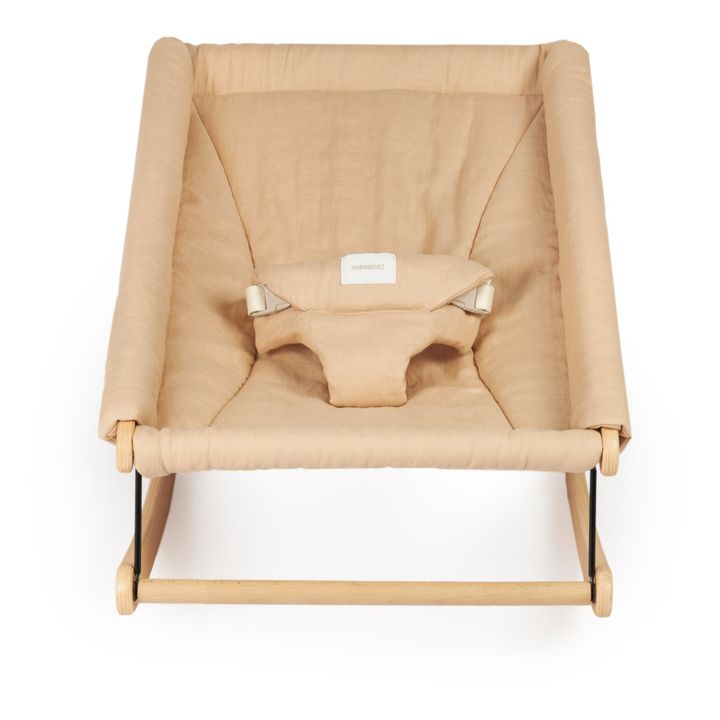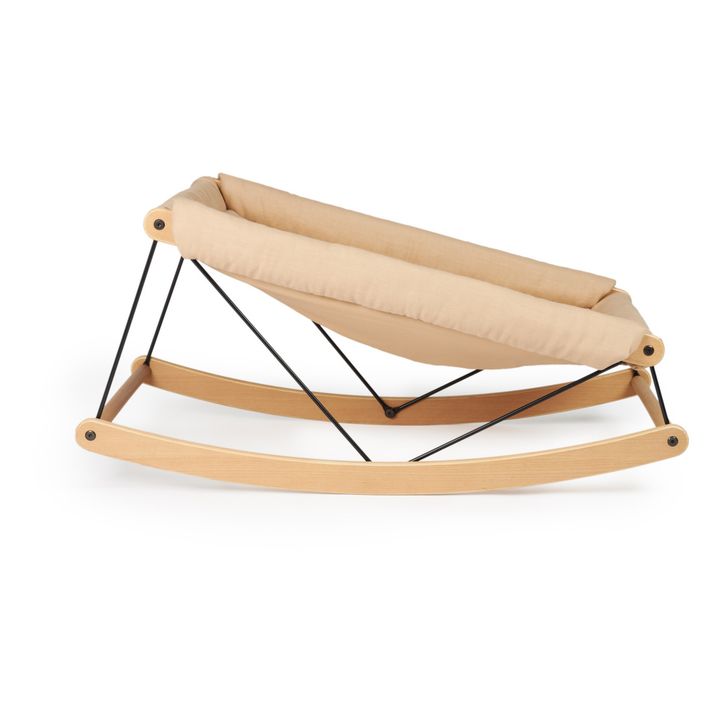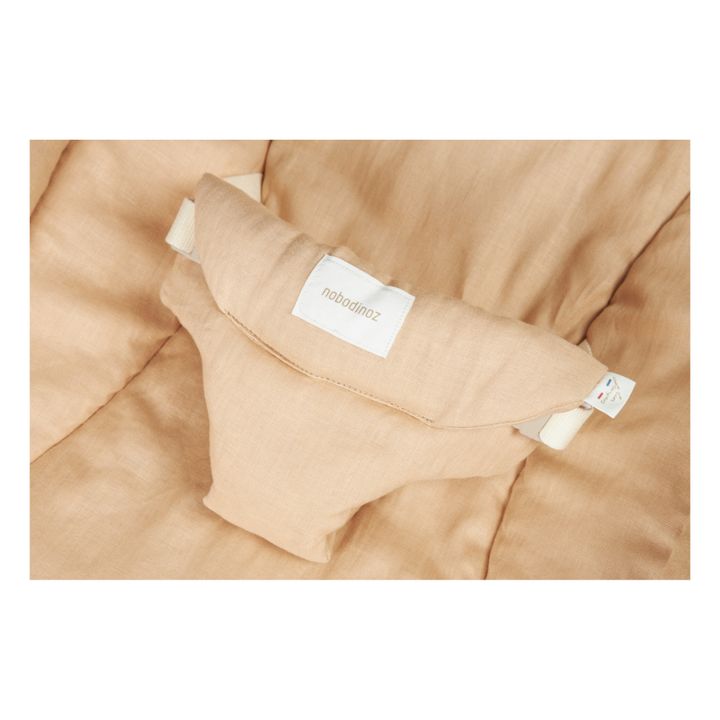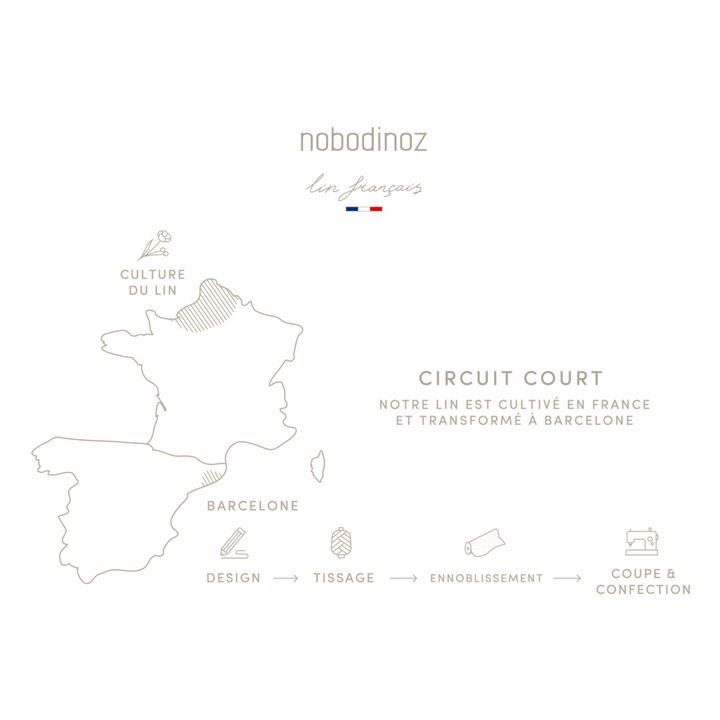 Nobodinoz 
Growing Green Baby Bouncer - French Linen | Sand
Greenable Criteria
Natural ingredients or fibres
This item has been made from natural materials, ingredients or fibres.
Description
This elegant baby bouncer provides a relaxing rocking motion for your baby, giving them a comfortable place to play and observe the world. It is lightweight, easy to move, and its timeless design will blend into any interior style. This bouncer was made in collaboration with award-winning designer Marc Venot.
DETAILS
The linen cover attaches to the wooden frame with strong zips. Cover is removable and machine washable.
AGE
COMPOSITION
Frame : Beech wood, Stainless steel, Coating : 100% Linen, Lining : 100% Organic cotton, Filling : 100% Polyester, Accessories : 100% Cotton
The linen used in this product has been sourced entirely from French crops and spun by a French weaver. It has been woven entirely in Barcelona, guaranteeing quality, traceability and a short production circuit. The linen is composed exclusively of long unmixed fibres, which makes it more supple and resistant. It does not pill and keeps its shape.
Antibacterial, Antifungal, Hypoallergenic, Thermoregulatory properties
DIMENSIONS
Height : 39 cm, Length : 82 cm, Width : 43.5 cm
Complies with the European EN12790 standard

Wash on cold cycle
Gentle wash