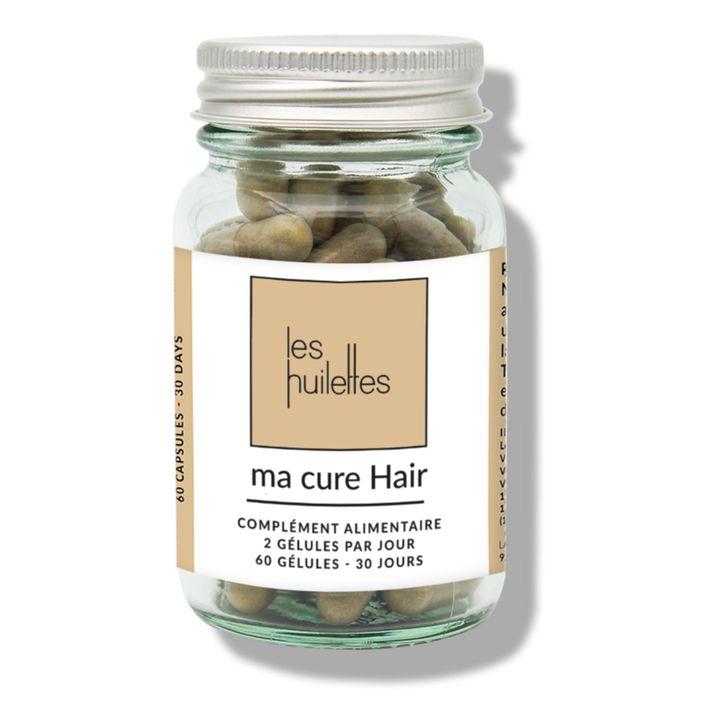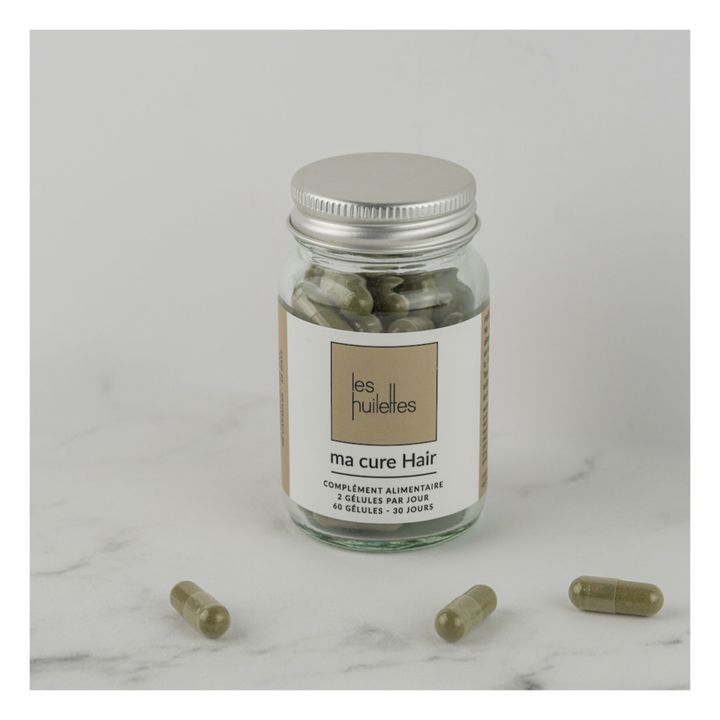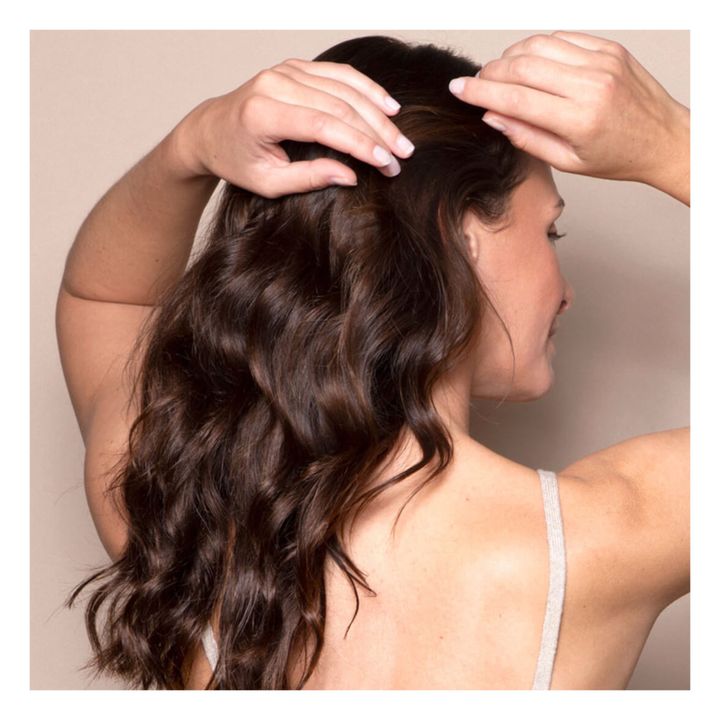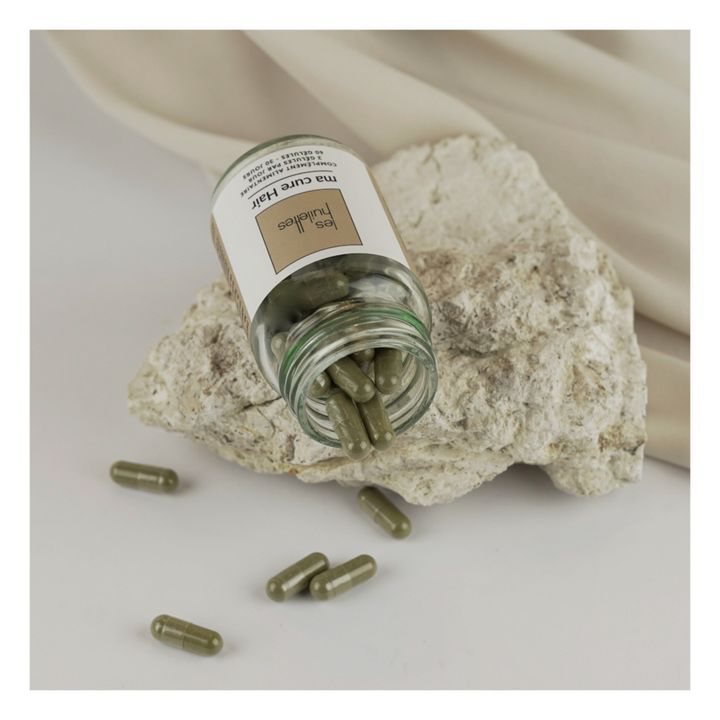 Greenable Criteria
Certified organic
The organic label certifies that this item has been made from environmentally friendly materials and ingredients, and contains no chemical substances.
Description
These hair and nail nutritional supplement nourish the hair fibre from the inside, to regain strength and vitality. A one-month treatment programme for stronger, shinier hair.
BENEFITS
Brewer's yeast nourishes the hair fibre and stimulates hair growth. Bilberry activates the microcirculation of the scalp. Nettle prevents hair loss, accelerates growth, and cleanses the scalp. Acai strengthens the hair and restores its shine. Microencapsulated zinc promotes healthy hair. Arginine provides intense hair nutrition.
COMPOSITION
Brewer's yeast, blueberry, nettle, acai, zinc, arginine
Vegan
DIRECTIONS FOR USE
Suitable for damaged hair
1 month treatment (60 capsules - 2 capsules per day). Once a day, morning or evening, take two capsules with a large glass of water. For optimal effects, it is advisable to follow this programme for at least 3 months in a row. The formula has no side effects and is safe for pregnant or breastfeeding women. This formula has no effect on the growth of body hair, it contains no hormones, and is designed to work on the capillary fibre and not on body and facial hair.
INGREDIENTS
Pour 2 gélules : Levure de bière 200 mg (dont Vitamine B3 16 mg 100% VNR¹ ; Vitamine B5 6 mg 100% VNR¹ ; Vitamine B2 1,4 mg 100% VNR¹ ; Vitamine B6 1,4 mg 100% VNR¹ ; Vitamine B1 1,1 mg 100% VNR¹ ; Vitamine B9 0,2 mg 100% VNR¹ ; Vitamine B8 0,05 mg 100% VNR¹ ; Vitamine B12 0,0025 mg 100% VNR¹) ; Ortie 160 mg ; Gélule végétale : Hydroxypropylméthylcellulose ; Extrait d'açaï 60 mg (EPS² 120 mg) ; Extrait de myrtille 30 mg (EPS² 300 mg) ; Extrait d'ortie 25 mg (EPS² 100 mg) ; L-Arginine 15 mg ; Antiagglomérant : extrait de son de riz ; Zinc 7,5 mg 75% VNR¹. ¹ Valeurs Nutritionnelles de Référence ² Équivalent Plantes Sèches
Cosmetic products can not be returned or exchanged