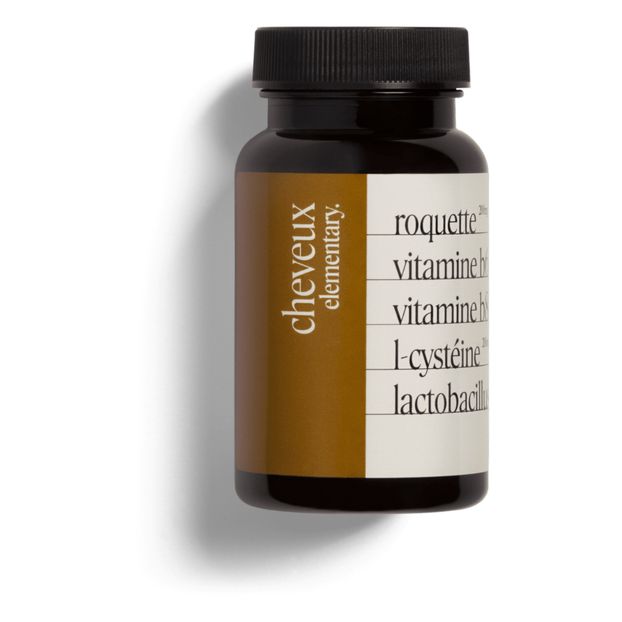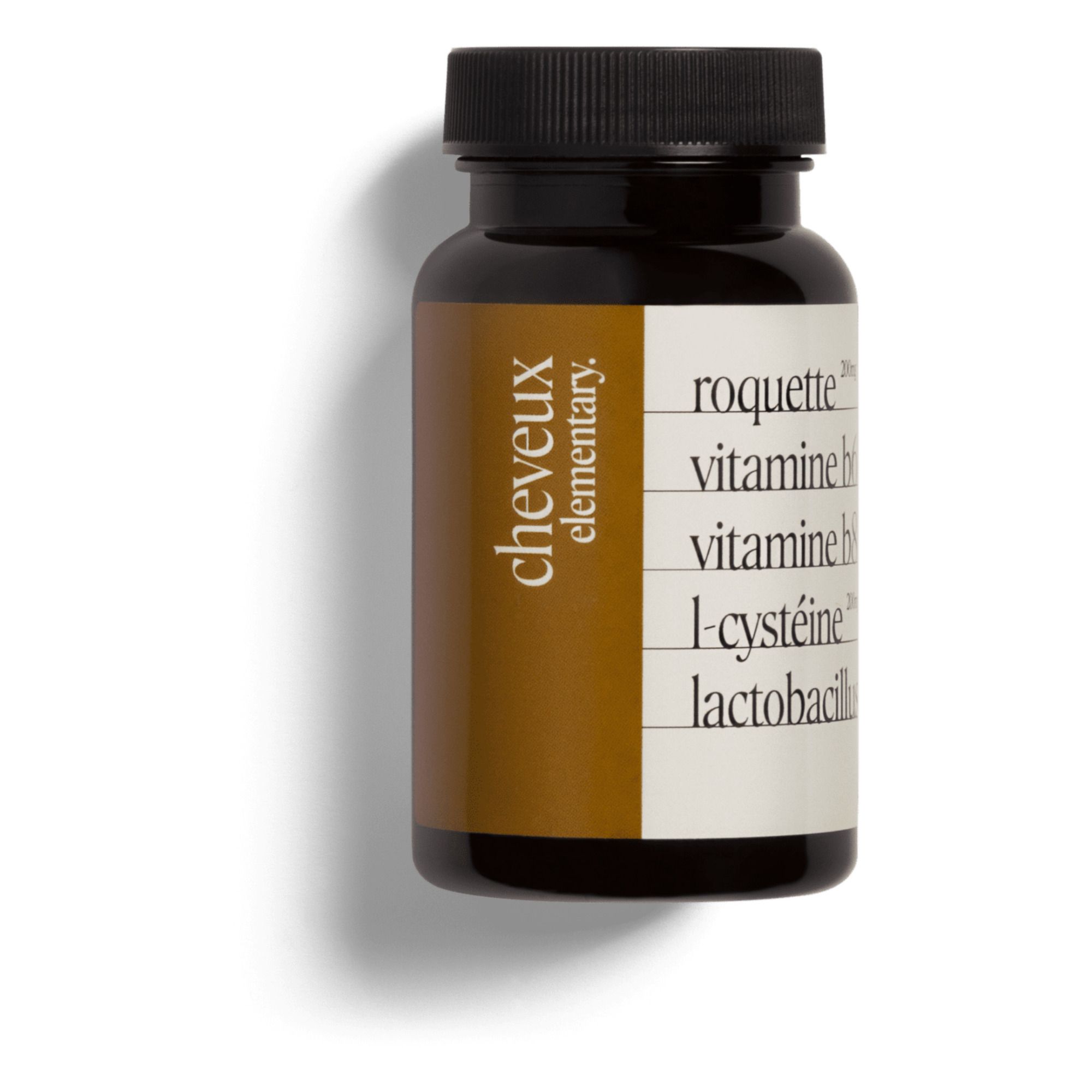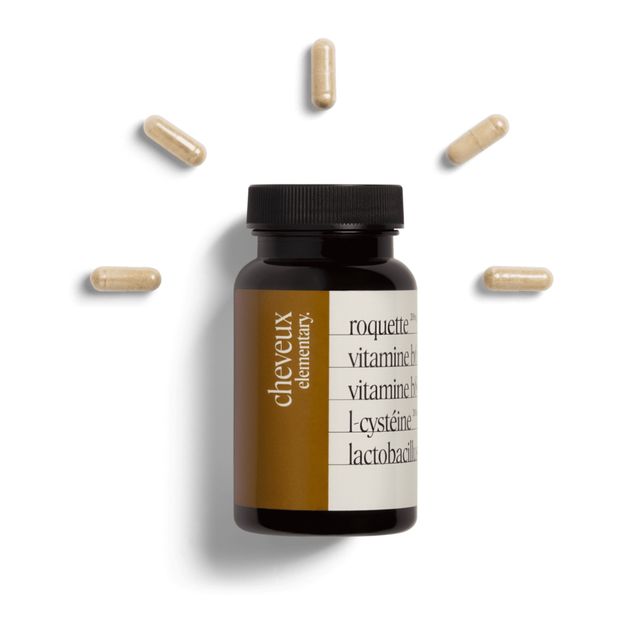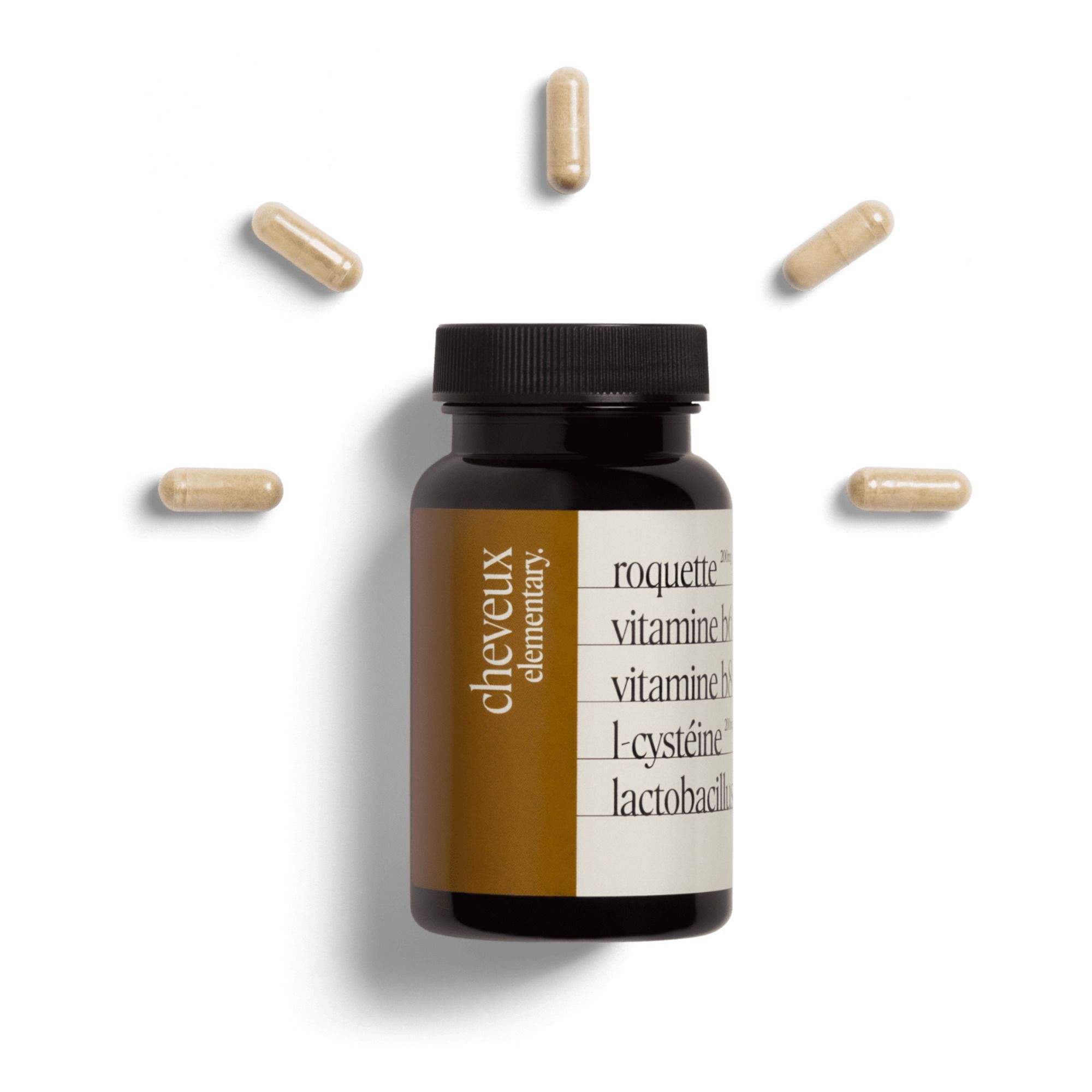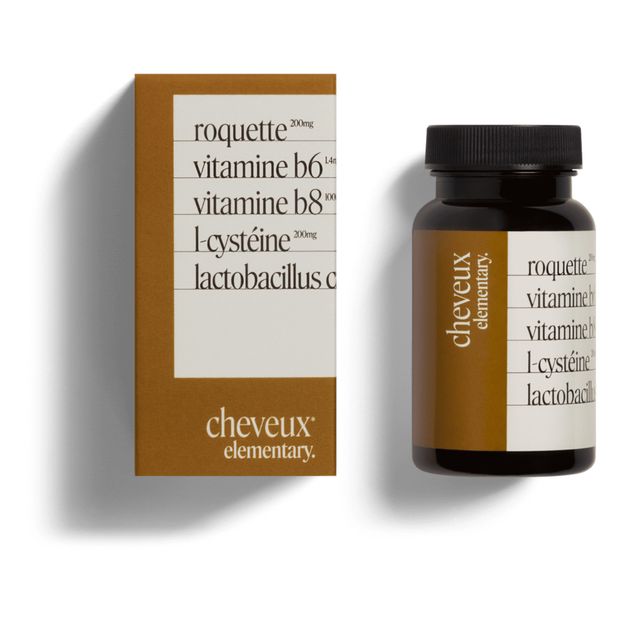 Hair Nutritional Supplements - 60 Capsules

Description
This nutritional supplement strengthens the hair, promotes hair growth and reduces hair loss. The scalp is left balanced and the hair stronger and shinier.
BENEFITS
Rocket, used since ancient times to stimulate hair growth, is an excellent source of vitamin K and B9. Participating in the stimulation of the hair bulb, it strengthens the hair, promotes its growth and slows down its loss. The hair is left thicker, shinier, healthy and radiant. Vitamin B6 contributes to energy metabolism and the normal functioning of the nervous system. It also contributes to the normal synthesis of cysteine and stimulates the synthesis of keratin that makes up hair, promoting the cellular regeneration of the scalp and slowing down hair loss. Vitamin B8 is essential for the renewal of skin, nail and hair cells. It is often used as a treatment for hair loss by making it stronger, shinier and less brittle. L-Cysteine acts as a synthesis element for keratin and is therefore essential for healthy hair. Combined with vitamin B6, it is effective in accelerating hair growth and preventing hair loss thanks to a multiplier effect that promotes its absorption by the hair cells. Lactobacillus casei, a living micro-organism, is a probiotic belonging to the intestinal flora. Naturally present in the intestines, probiotics help maintain the balance of the intestinal flora.
COMPOSITION
Arugula, vitamin B6, vitamin B8, L-Cysteine and lactobacillus casei.
Plant-based capsules.
DIRECTIONS FOR USE
Take two capsules preferably in the morning with breakfast.
Pregnant and breastfeeding women are advised to seek advice from their doctor/pharmacist before use.
INGREDIENTS
Cystéine, extrait sec de partie aérienne de roquette (Eruca vesicaria L.), enveloppe de la gélule : hypromellose, agent de charge : maltodextrine, anti-agglomérant : stéarate de magnésium, Lactobacillus casei, chlorhydrate de pyridoxine (vitamine B6), biotine (vitamine B8).
Cosmetic products can not be returned or exchanged