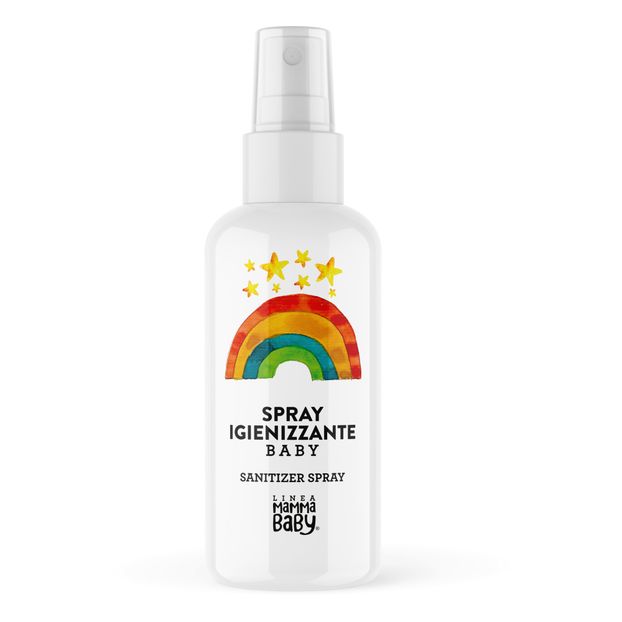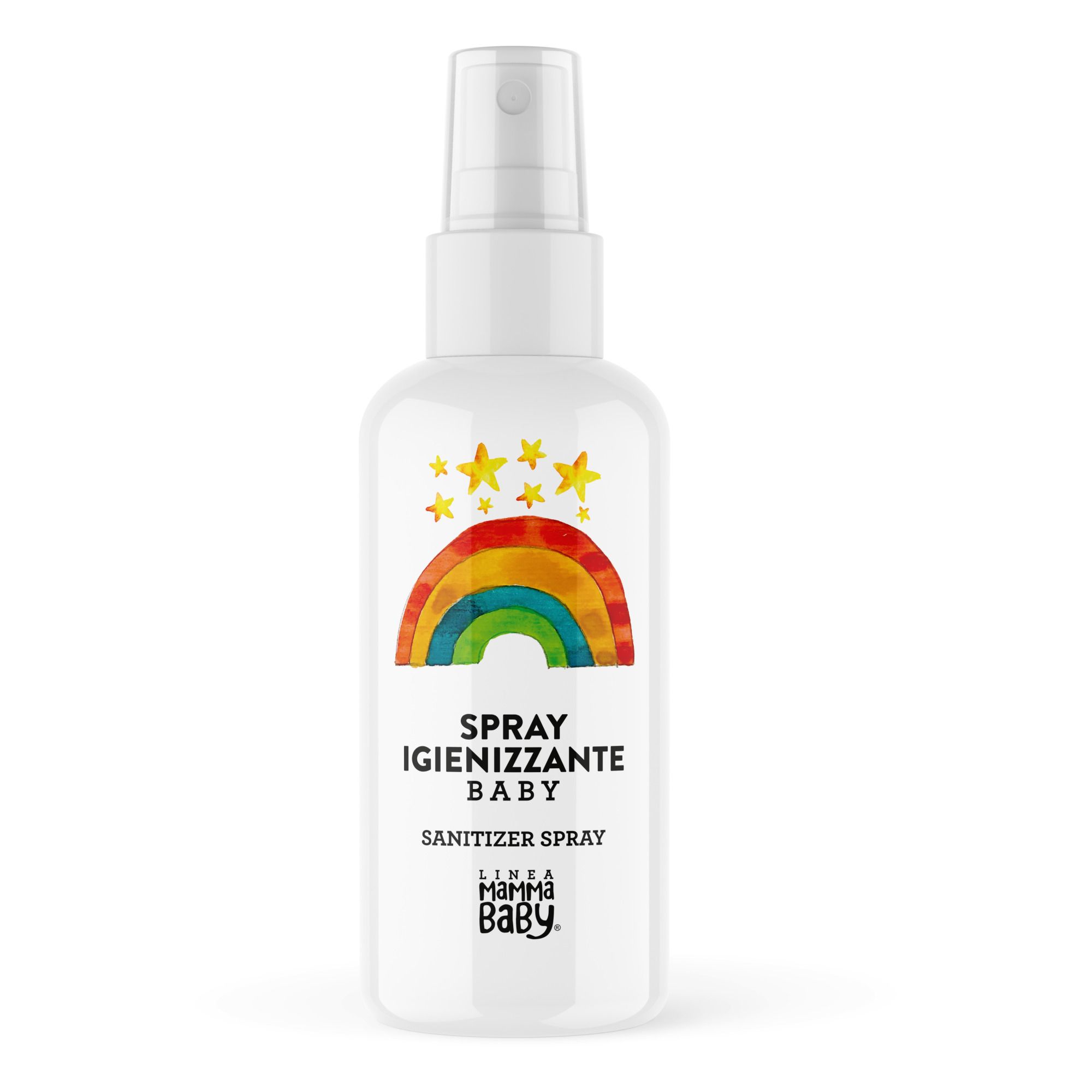 Hand Sanitizer Spray - 100ml

Description
A little rainbow named Mariolino is the face of this Hand Sanitizer Spray. It is a hydroalcoholic solution made of 70% alcohol, distilled Witch Hazel water and vegetable glycerin with moisturizing and nourishing properties.

BENEFITS:

This special formula can be used instantly with no need for rinsing, making it perfect for those times when washing your hands is not possible. It's suitable for sanitizing mum's hands at every nappy change and is especially useful when travelling. For children, when there's no water and soap available, this spray is perfect for cleaning and removing bacteria from their hands. This spray is something you'll always want to keep on hand, either in your handbag or changing bag. It can also be used for sanitizing face masks, clothing and handkerchiefs.

COMPOSITION:

Dermatologically tested on sensitive skin, natural fragrance, dyes free, Sodium laureth sulfate (SLES) free, Sodium lauryl sulfate (SLS) free, PEG free, tested for nickel *, chromium *, cobalt * (* <1ppm), Cruelty Free (not tested on animals).

DIRECTIONS FOR USE:

Without any water, spray the lotion and rub hands until they're completely dry. Effective immediately. Do not spray directly on the face.

Alcohol denat., hamamelis virginiana (witch hazel) leaf water, glycerin, parfum (fragrance), limonene.
Details : Cosmetics items may not be refunded or exchanged
Made in : Italy
Deodorants, Hygiene products
Deodorants, Hygiene products