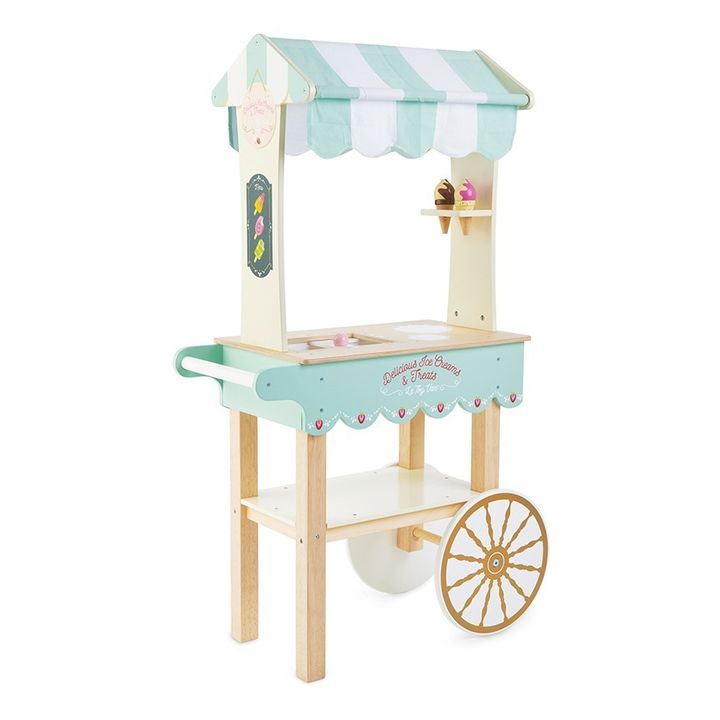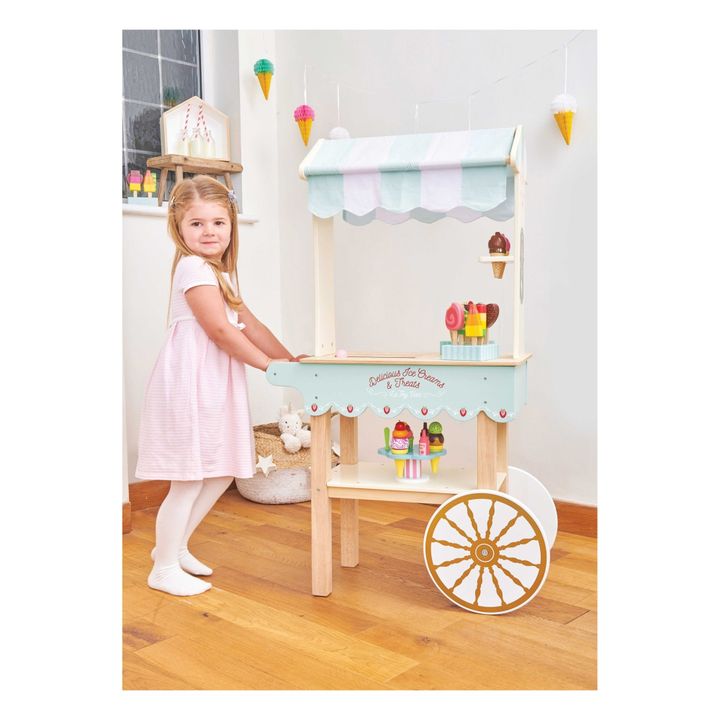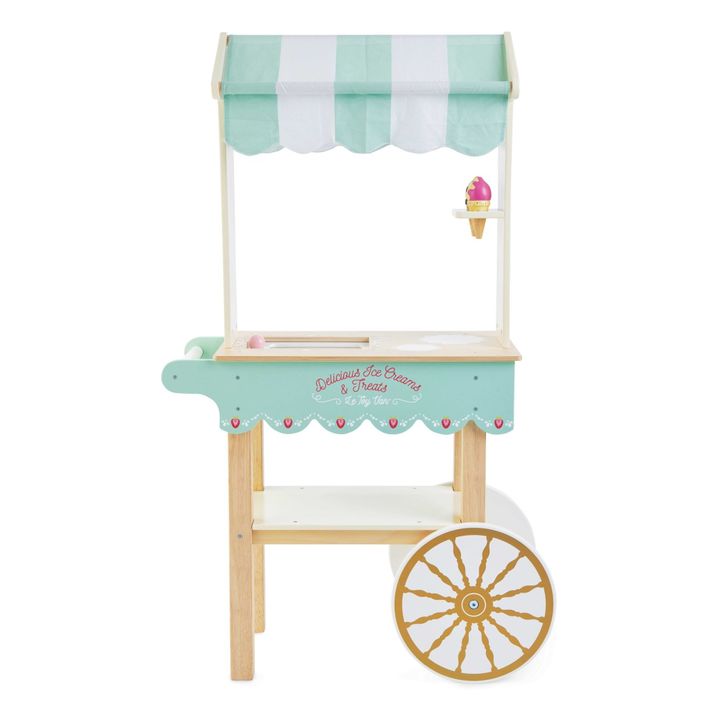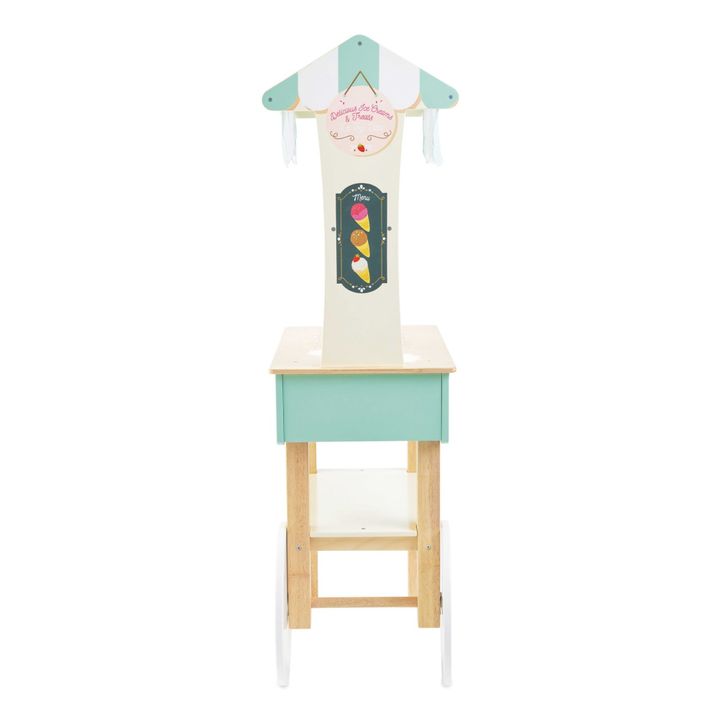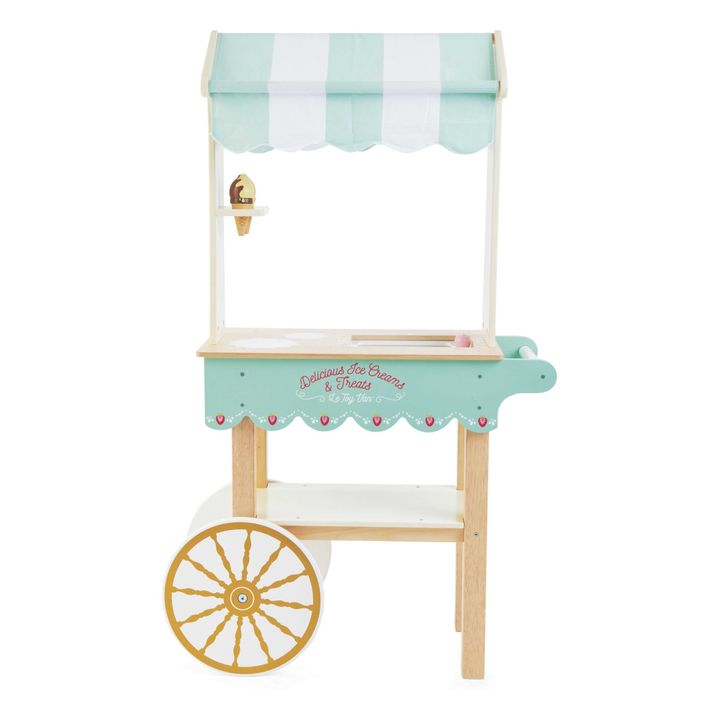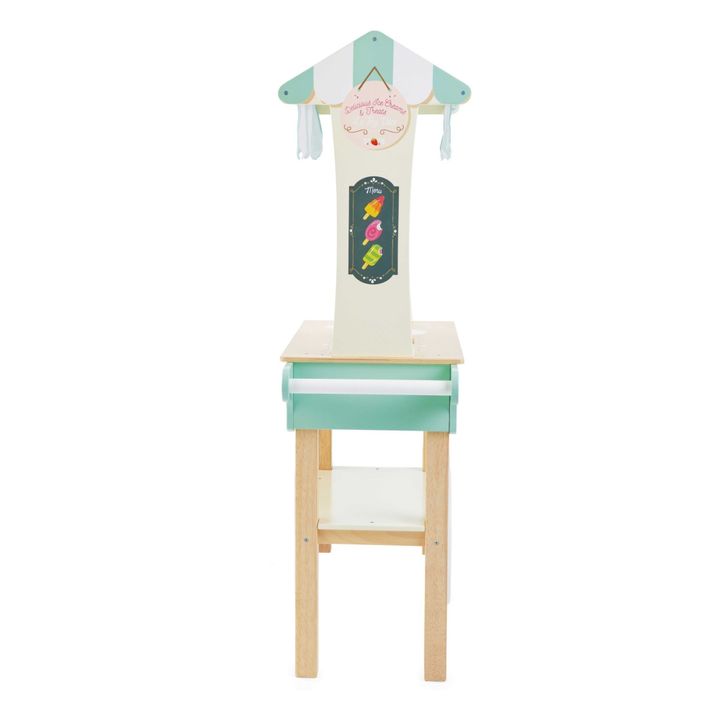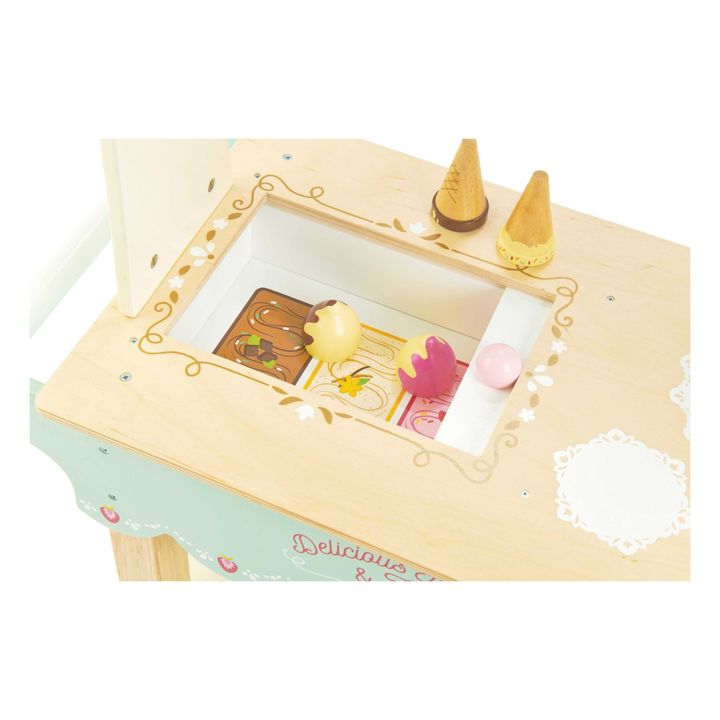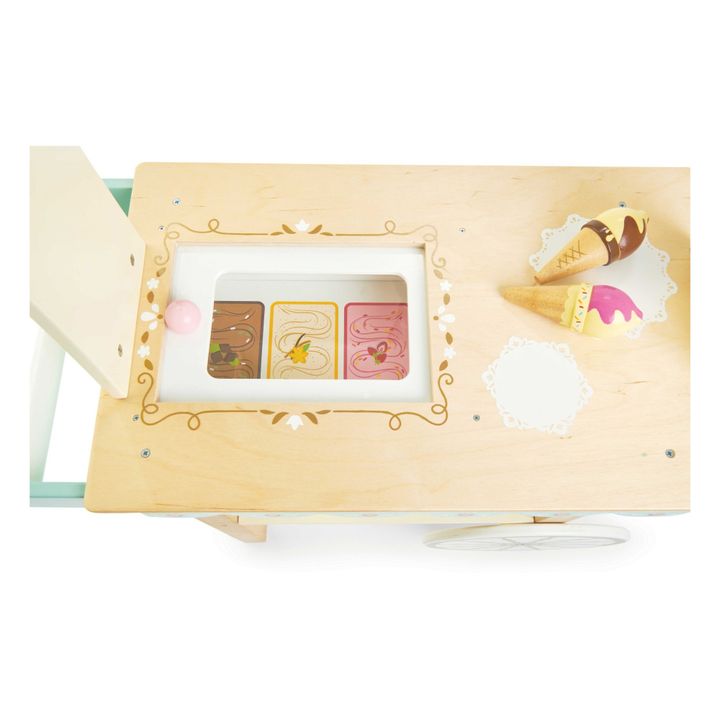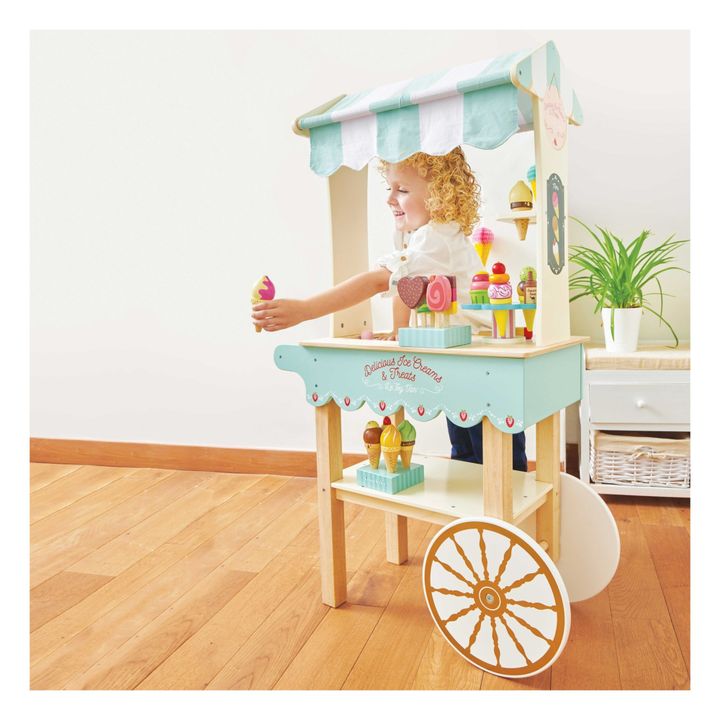 Description
Roll Up Roll Up! A classic barrow style ice-cream trolley with striped fabric canopy. Features a sliding door to the frozen compartment illustrated with classic ice-cream flavours to stimulate imaginative play. The set includes 2 magnetic ice-cream cones. Stimulating extensive imaginative and social play.
Help develop imagination, Helps develop social skills
Details : 1 shopping trolley(s), 2 ice-cream cone
Age : From 3 years old
Fabrics : Wood, Cotton
68,5 x 32,5 x 114 cm.
Displaying 3 out of 3 items