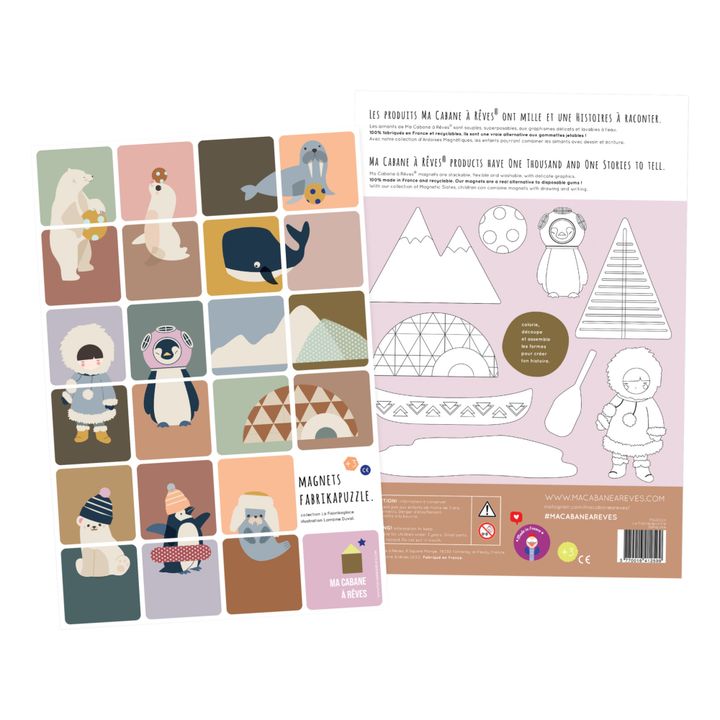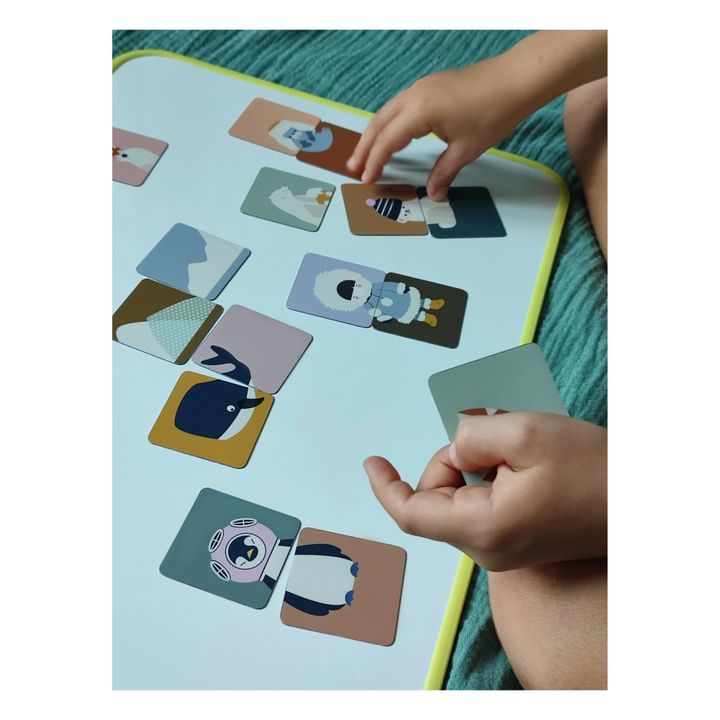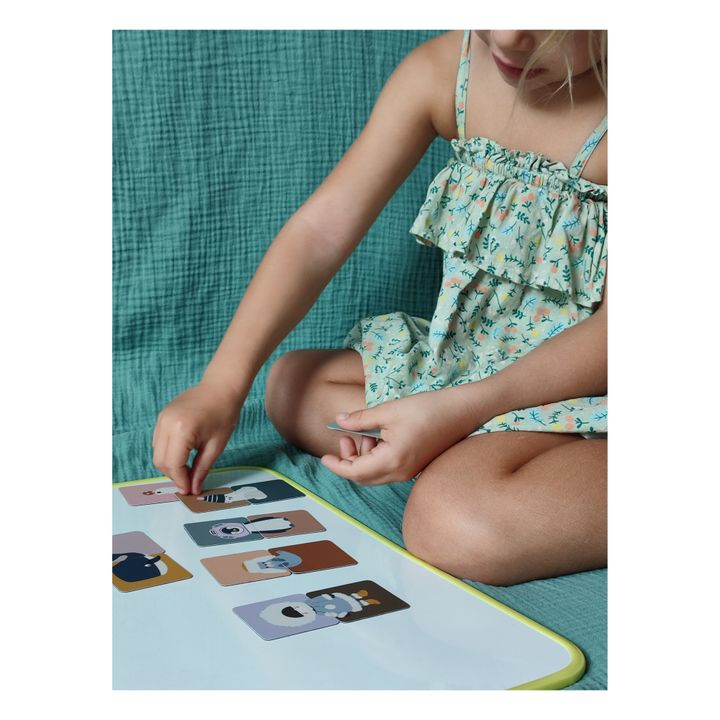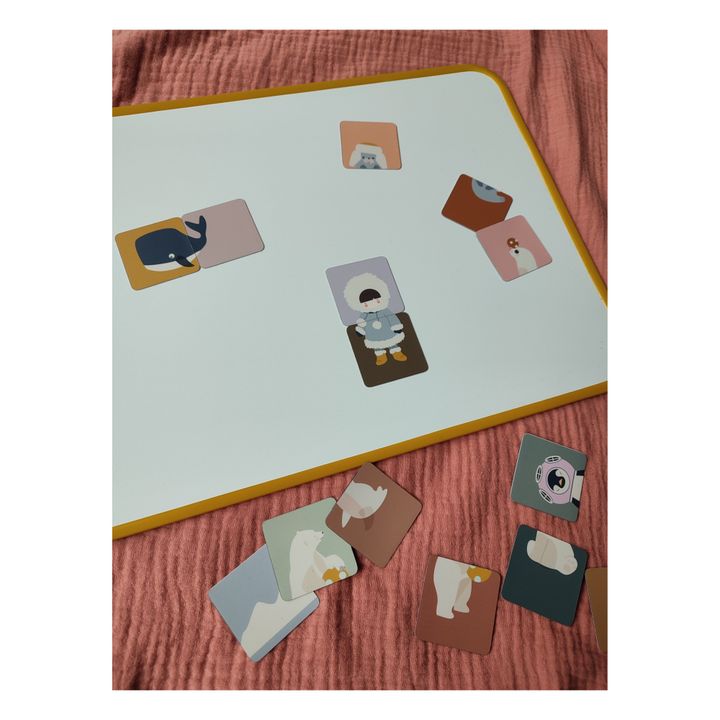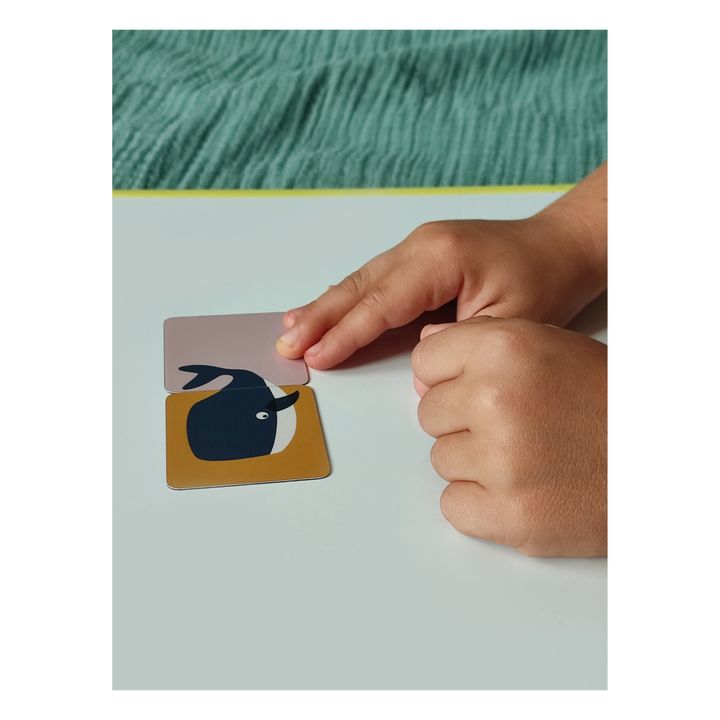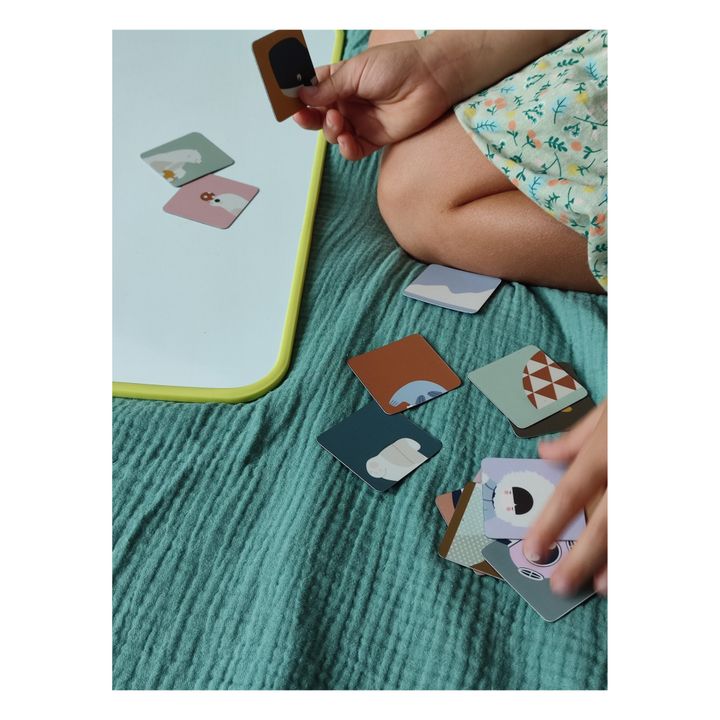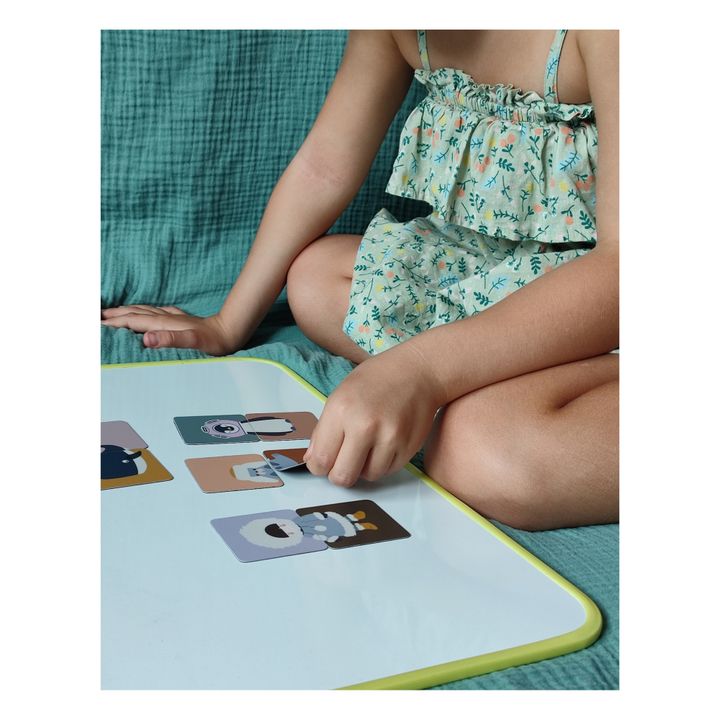 Greenable Criteria
Recycled or biodegradable packaging
This item's packaging has been made from recycled or biodegradable materials (which decompose into natural components found in nature).
Description
Find the pairs! But beware, the coloured backgrounds make the game more difficult!
DETAILS
Compatible with the Little Cabane Magnetic Blackboard sold separately on our website. The magents can be used on other magnetic surfaces found around the house: fridge, radiator, armored front door etc.
Encourages creativity, Helps develop concentration skills, Helps to develop observational skills, Encourages imagination, Helps to develop vocabulary, Helps with memory development
23 magnets, 1 pre-cut sheet, 1 colouring-in sheet to cut out.
100% recyclable
AGE
COMPOSITION
DIMENSIONS
Length : 25 cm, Width : 15 cm
Complies with CE standards, REACH certified, Complies with standard EN71