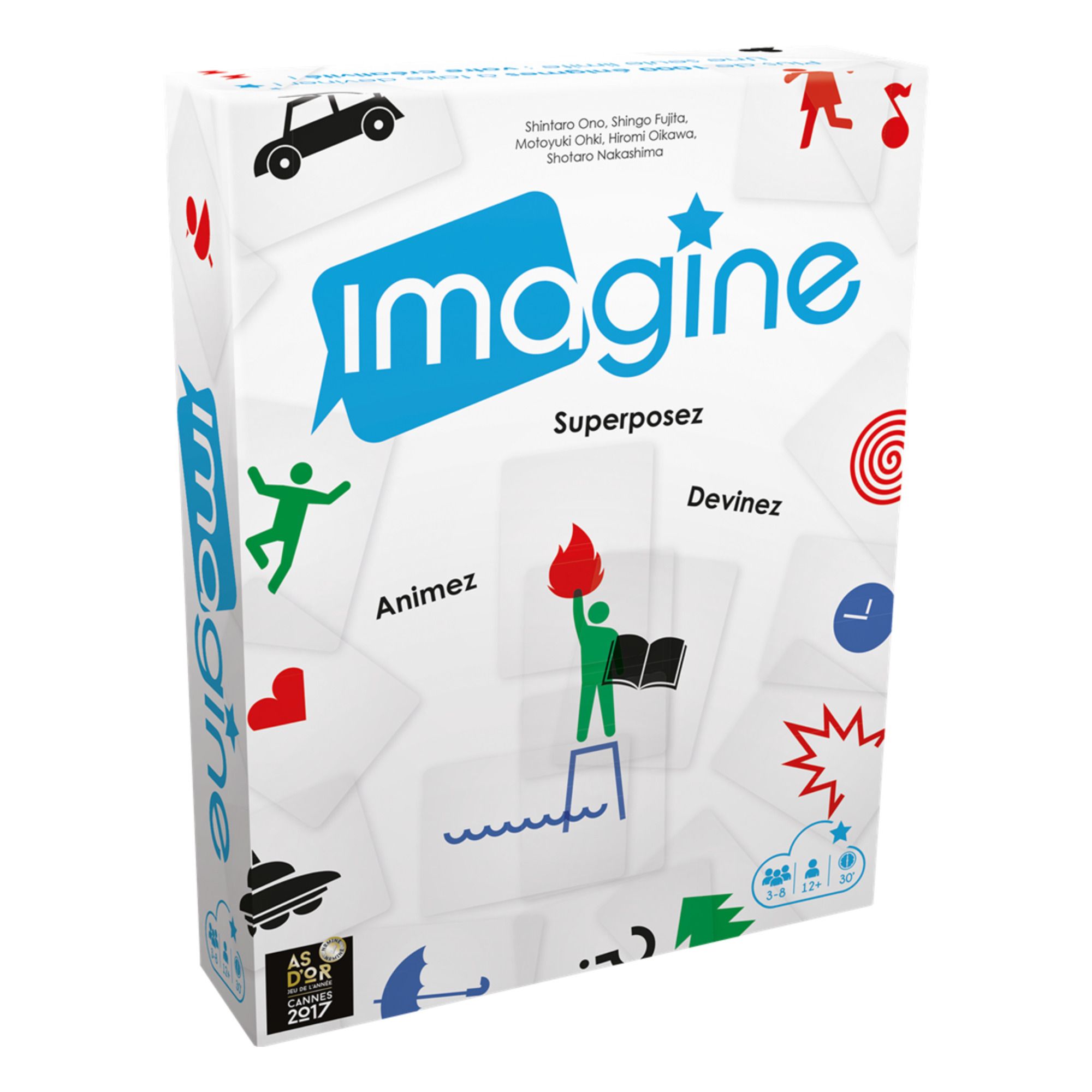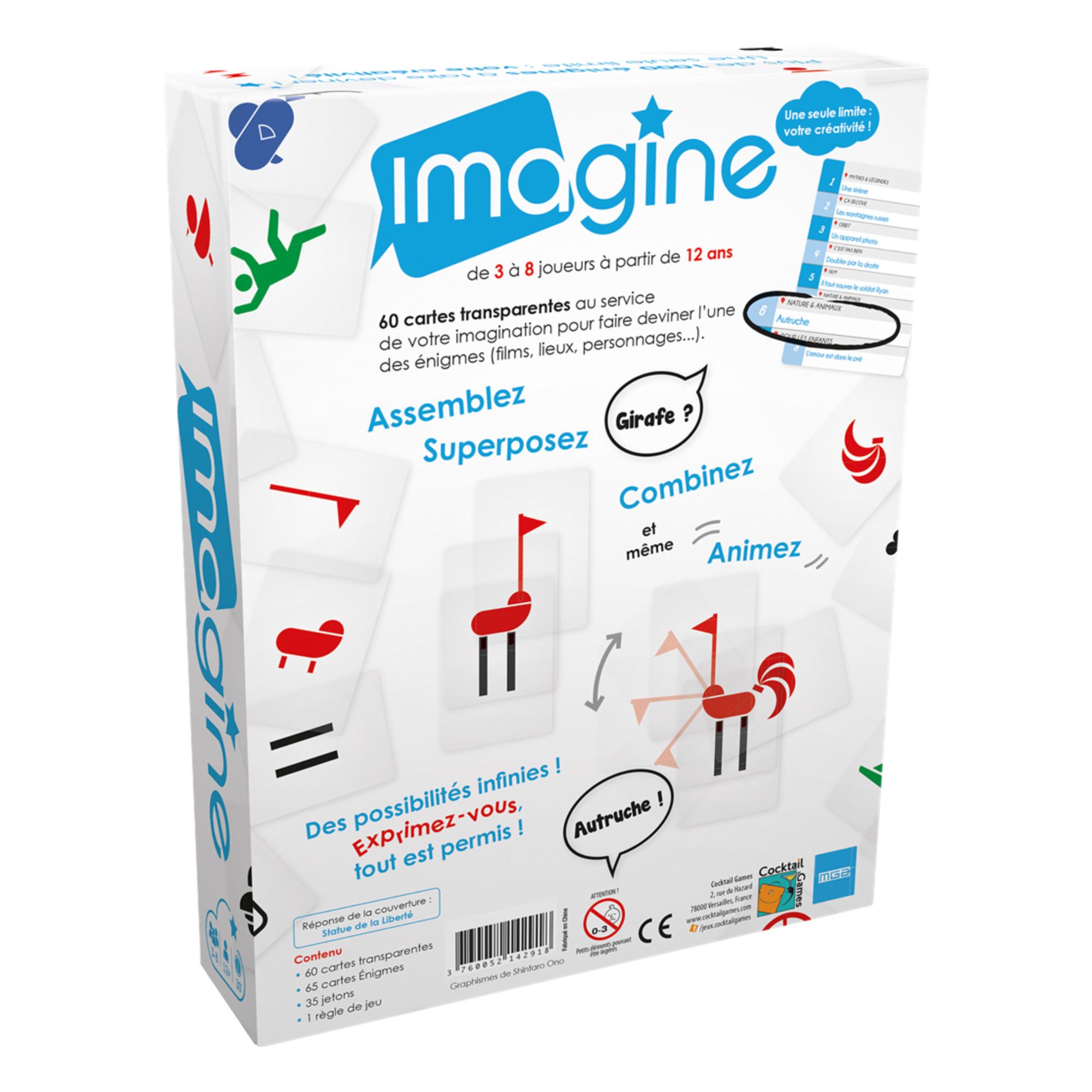 Description
Imagine is a party game that requires you to use your imagination!
DETAILS
Using the transparent cards, help the other players guess one of the 1000 riddles. Each card has a pattern, an object ... You can arrange them however you want; put them together, superimpose them or even make them move. There are endless possibilities.
Game duration : 30 mn
Encourages creativity, Encourages imagination
Contains 60 transparent cards, more than 1000 riddles to help you guess and 1 set of game rules.
AGE
Boardgames
Displaying 36 out of 224 items