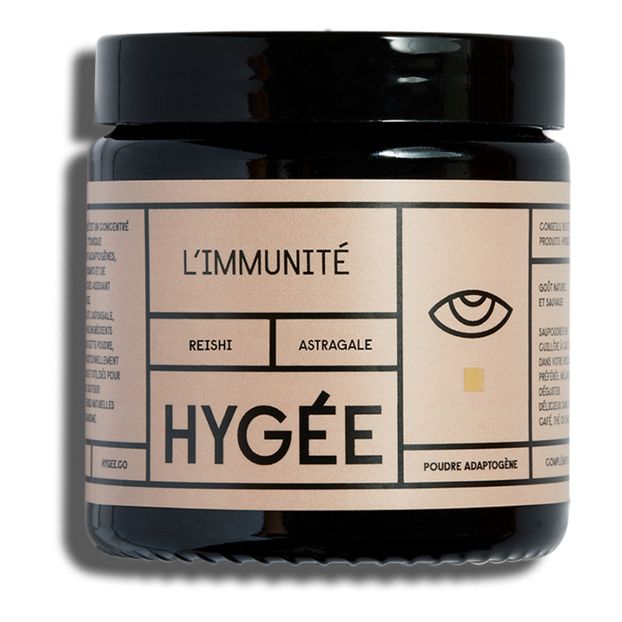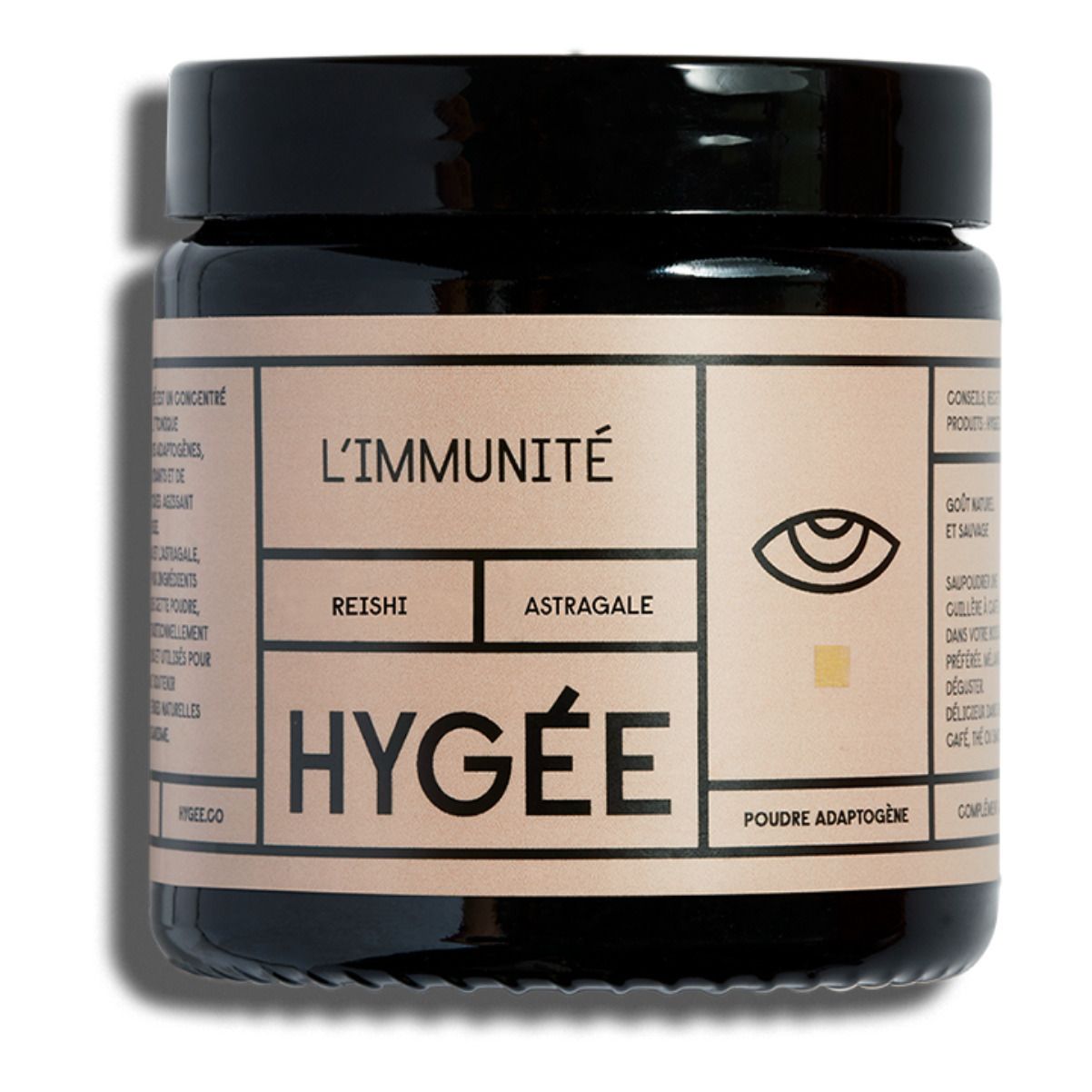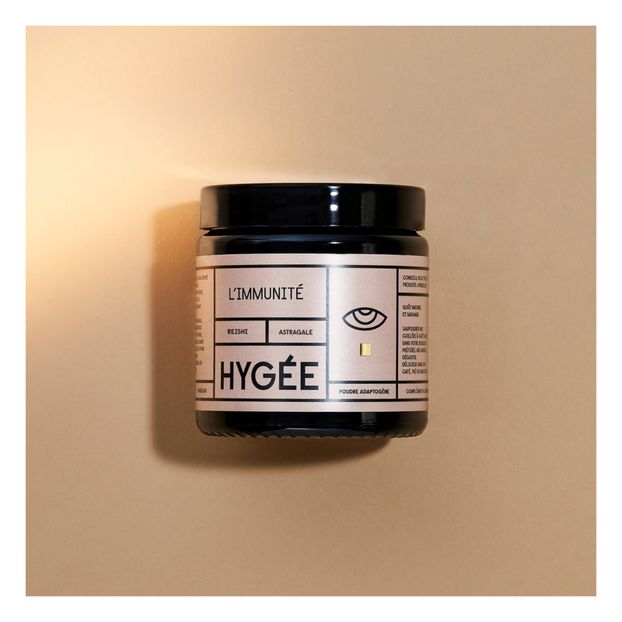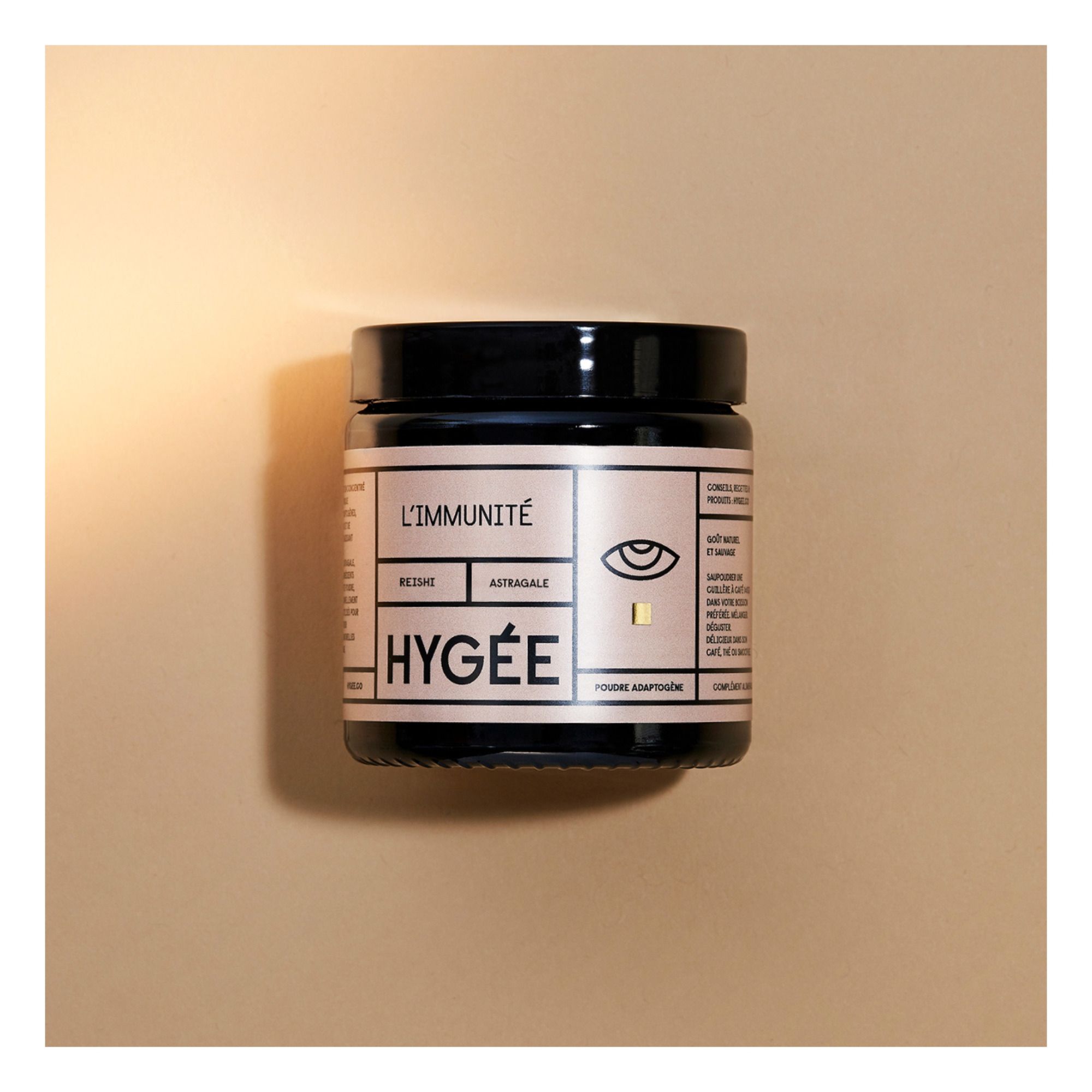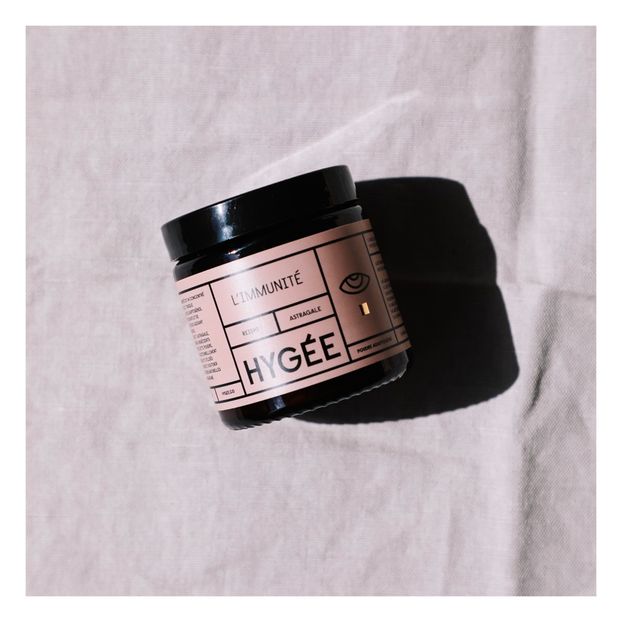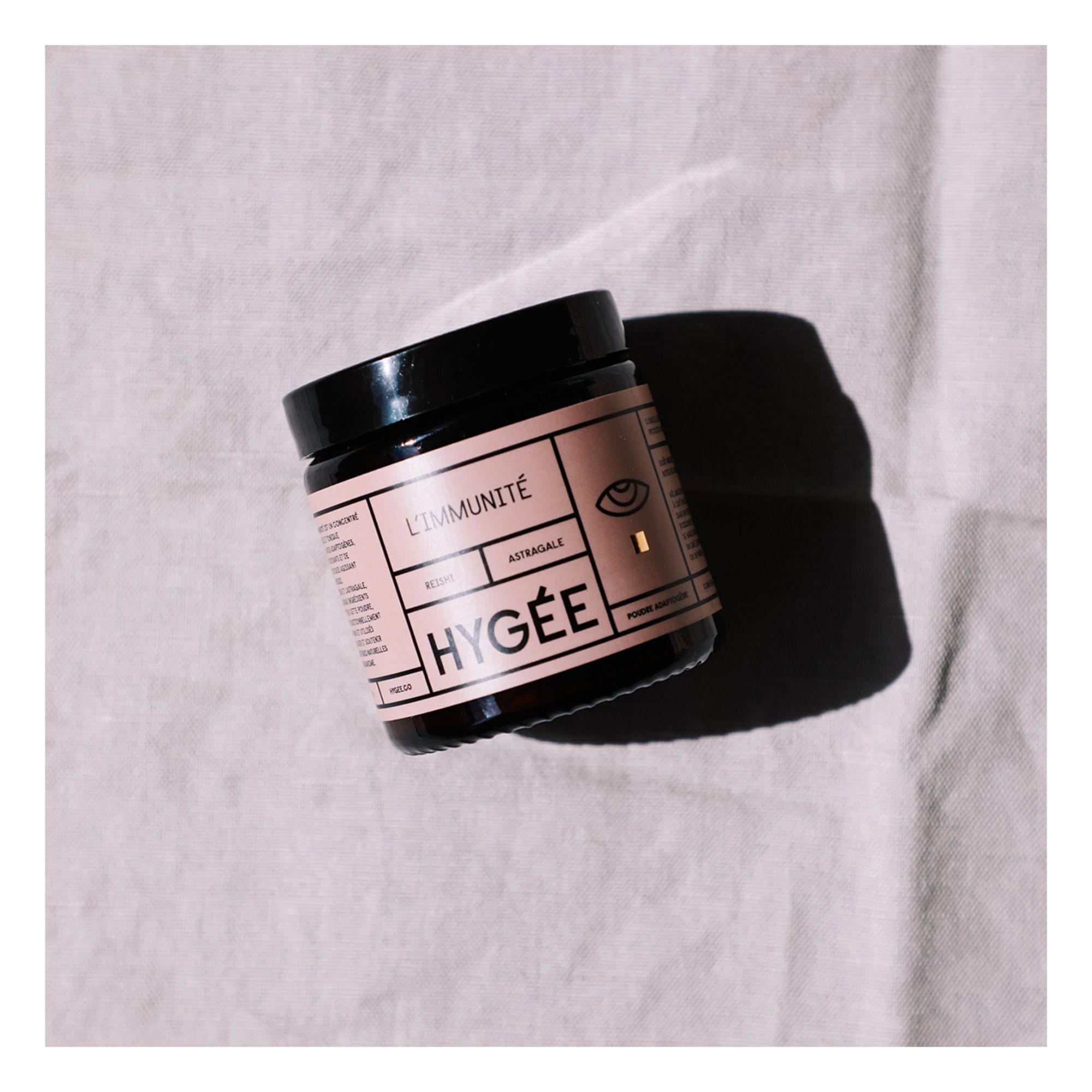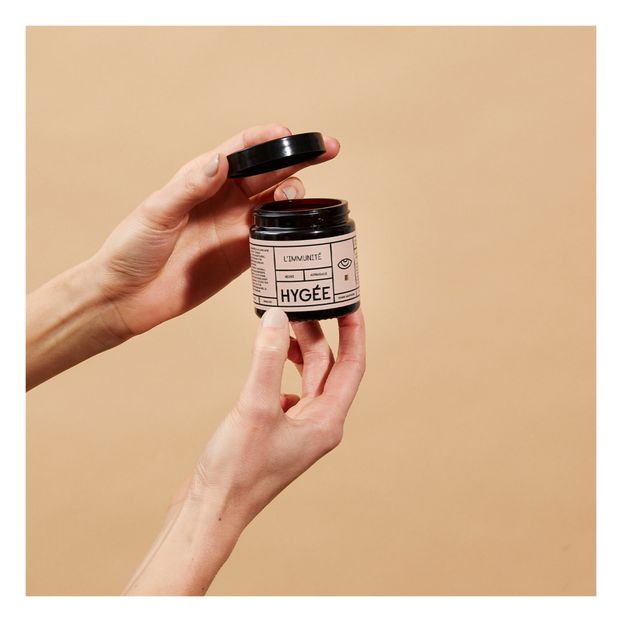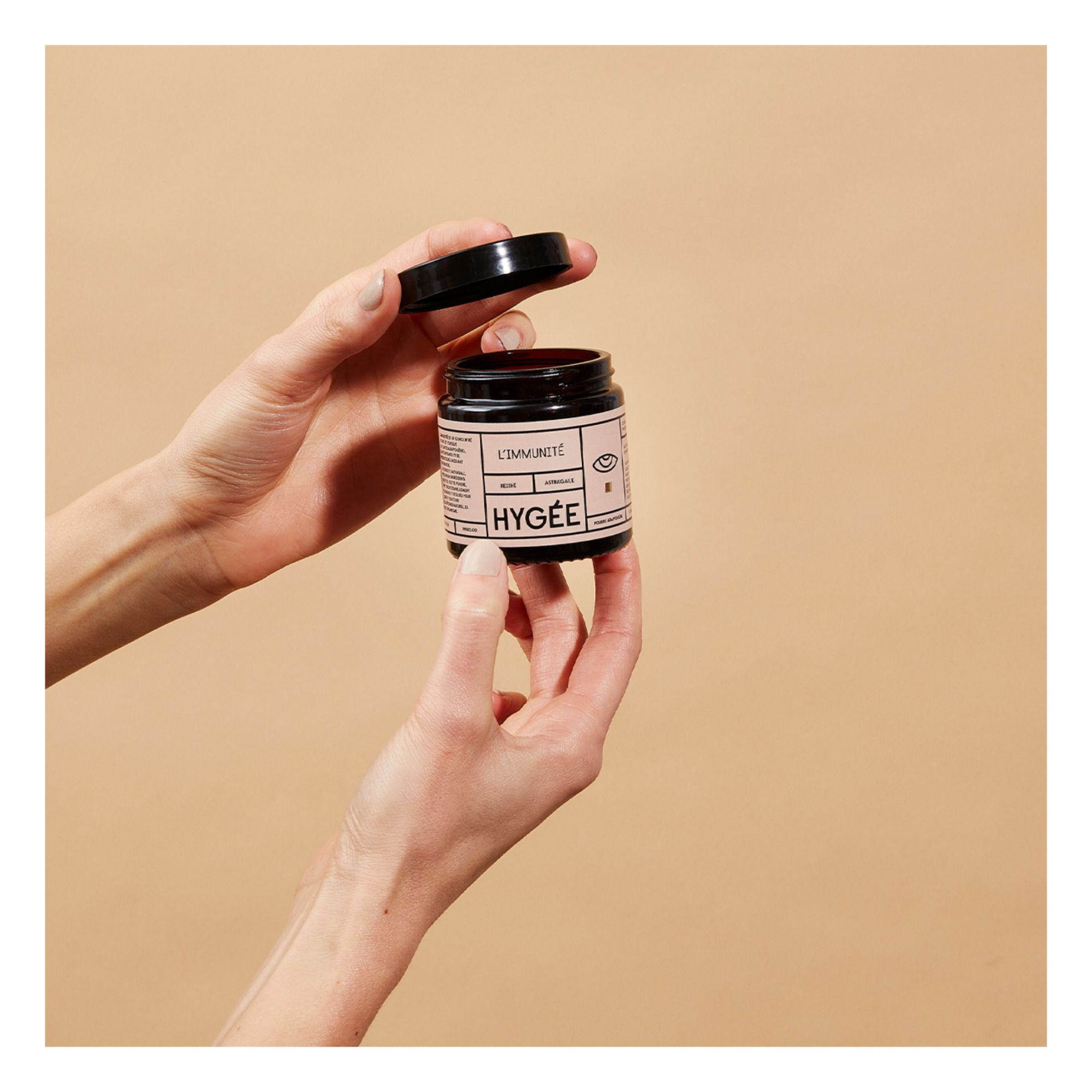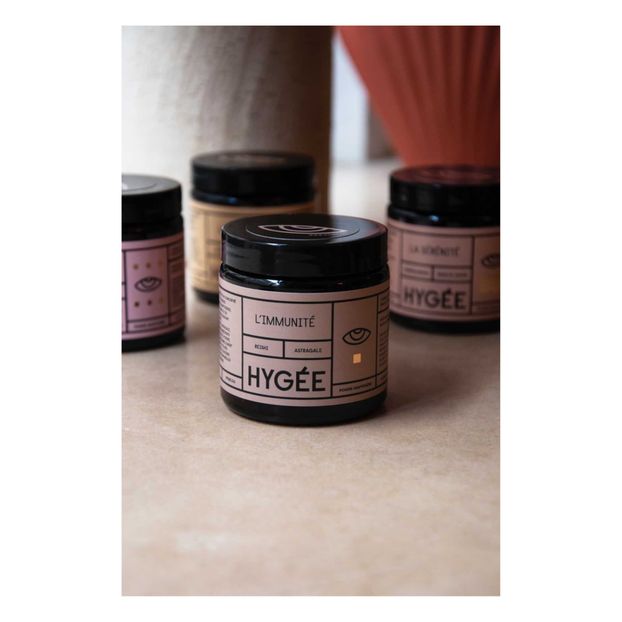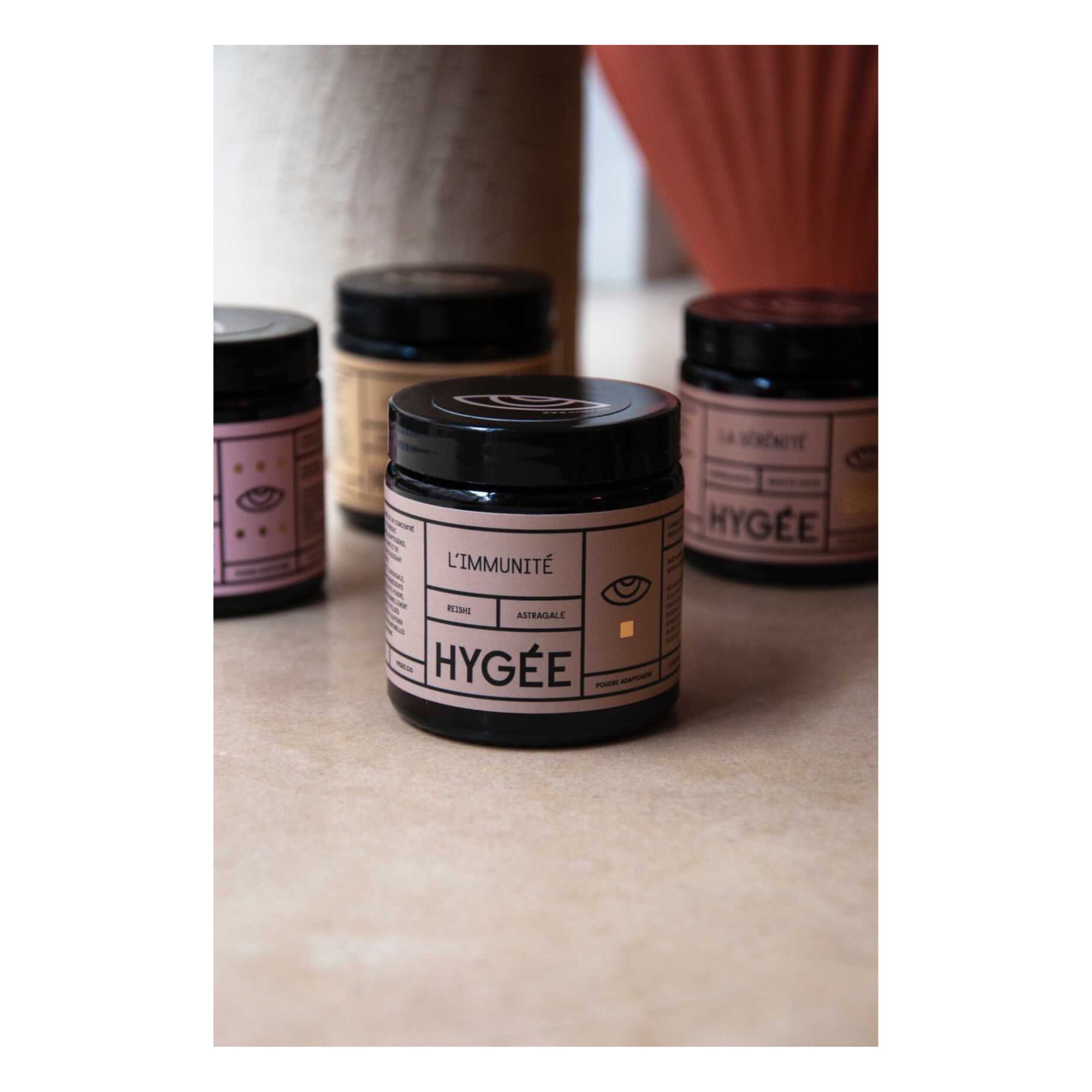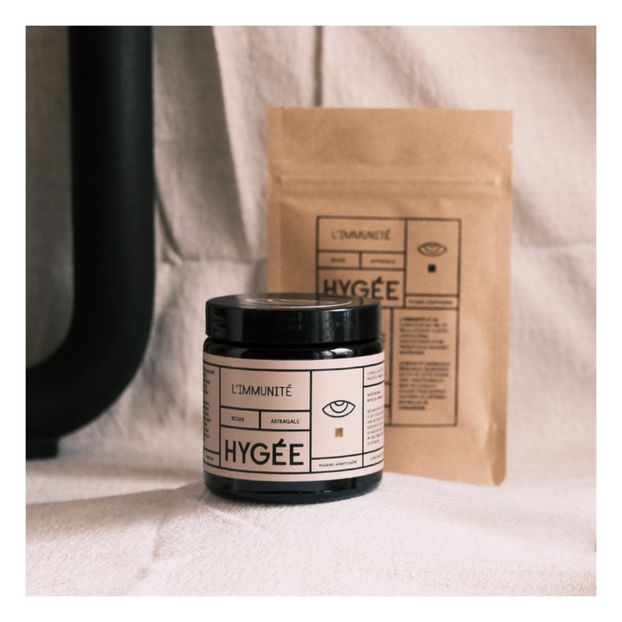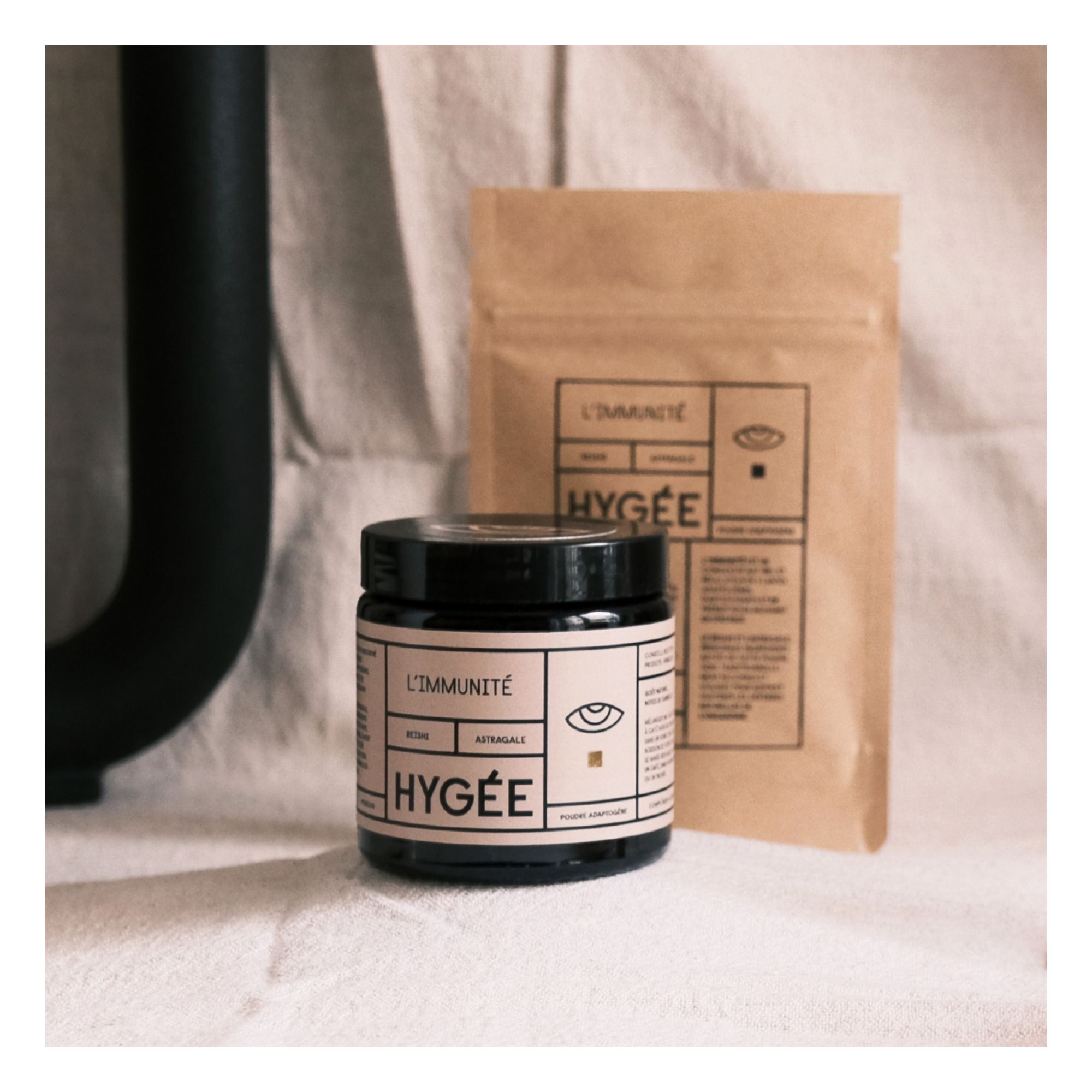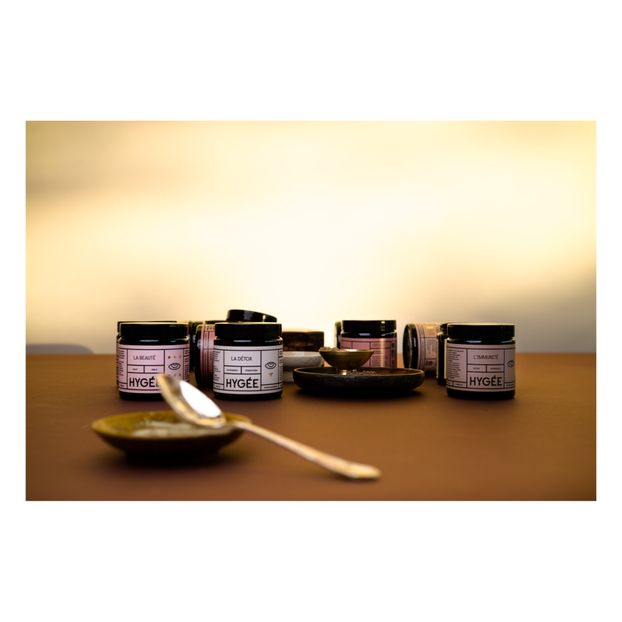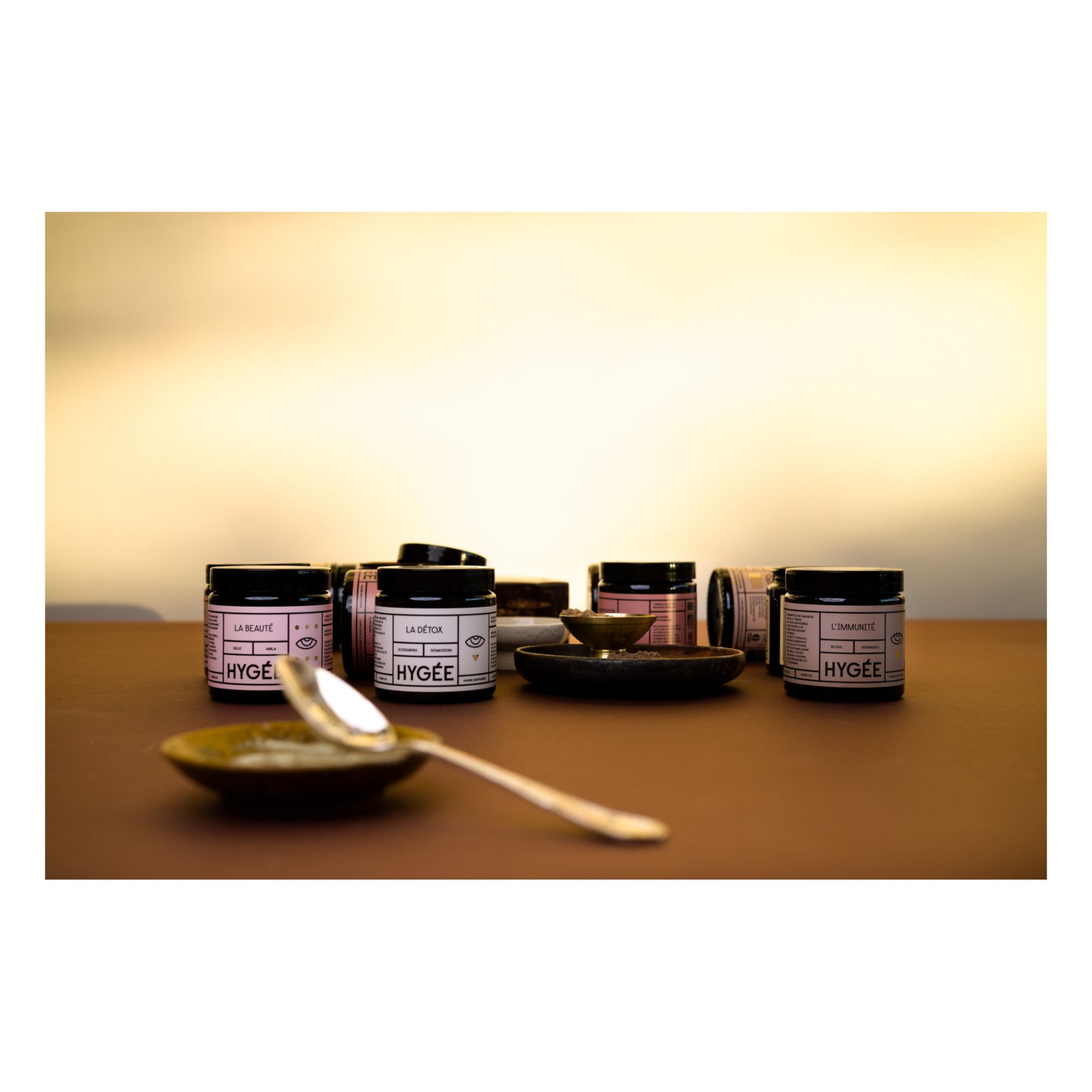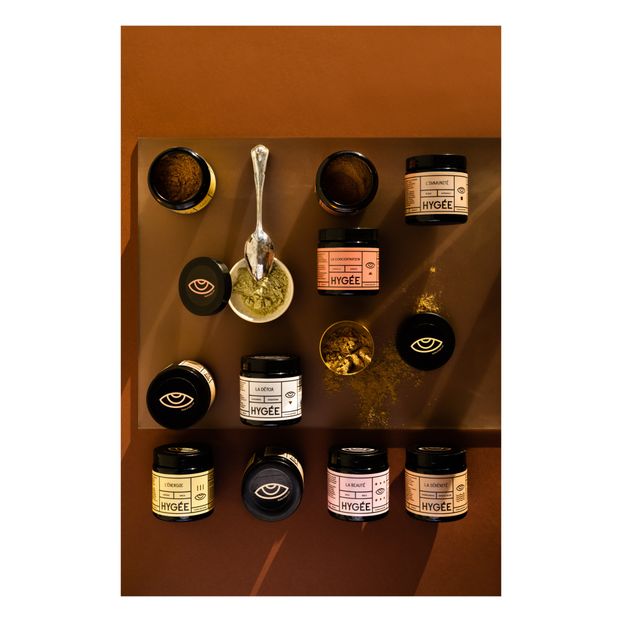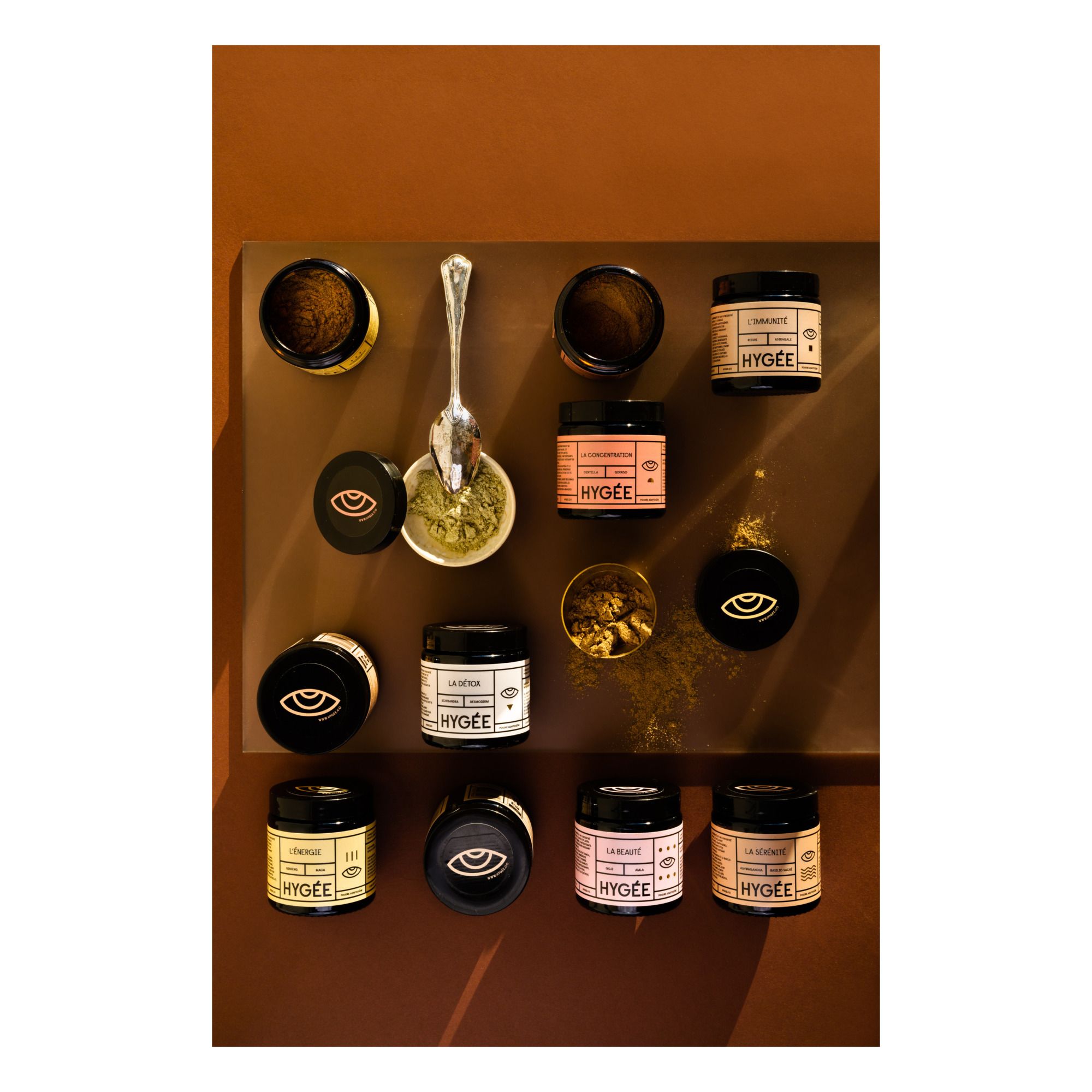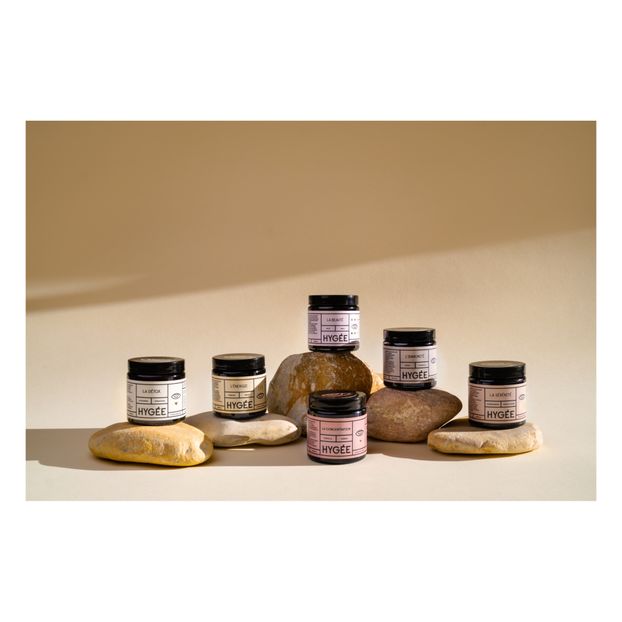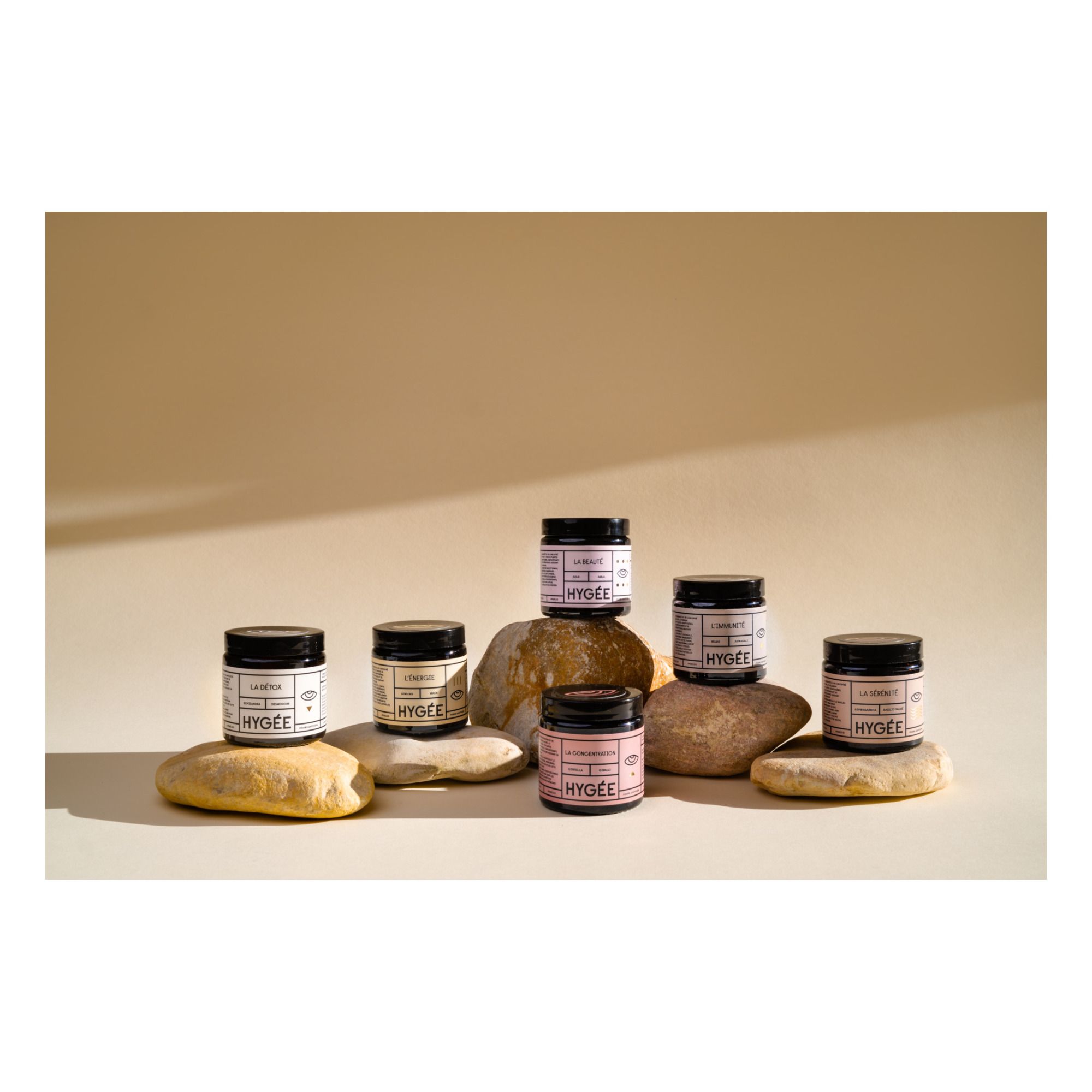 Immunity Adaptogen Powder - 42g

Description
This powder helps and supports the body's natural defences.
BENEFITS
This powder strengthens the immune system, increases vitality and well-being, reduces inflammation and prevents colds and allergies. It is also ideal for seasonal changes, during periods of fatigue, for those who have allergies or colds, who get sick regularly or who travel a lot (changes in climate).
This powder is very concentrated in active ingredients so that you can feel the effects by the time you finish the jar. For long-lasting and powerful effects, we recommend extending the intake up to 3 months.
COMPOSITION
Reishi and astragale.
Natural taste, cinnamon notes, reusable and recyclable packaging.
DIRECTIONS FOR USE
Vigorously mix one teaspoon (≈3g) of powder into the drink of your choice. If a slight deposit forms after a few minutes of standing, mix again. This powder goes well with tea, coffee, in a smoothie or yogurt. We advise taking the powder consistently to see effects quickly and to restore lasting balance: 1 teaspoon per day until the jar is finished. You can repeat this as many times in the year as you want, whenever you feel the need. You may also choose to have the powder on an ad hoc basis. All formulas can be taken together or separately, during the same day (respecting the dose of 1 teaspoon per day for each product). This powder is not recommended for children, pregnant/lactating women or women with a personal or family history of breast cancer.
INGREDIENTS
Inuline* (1000 mg), extrait sec de Reishi* (Ganoderma Lucidum, 500 mg), extrait sec d'Astragale* (Astragalus membranaceus bung., 500 mg), Moringa* (Moringa oleifera, 450 mg), baie d'Açaï* (Euterpe oleracea, 450 mg), arôme naturel de Cannelle (100 mg).
*Ingrédients issus de l'Agriculture Biologique.
Cosmetic products can not be returned or exchanged
Nutritional Supplements & Vitamins
Nutritional Supplements & Vitamins