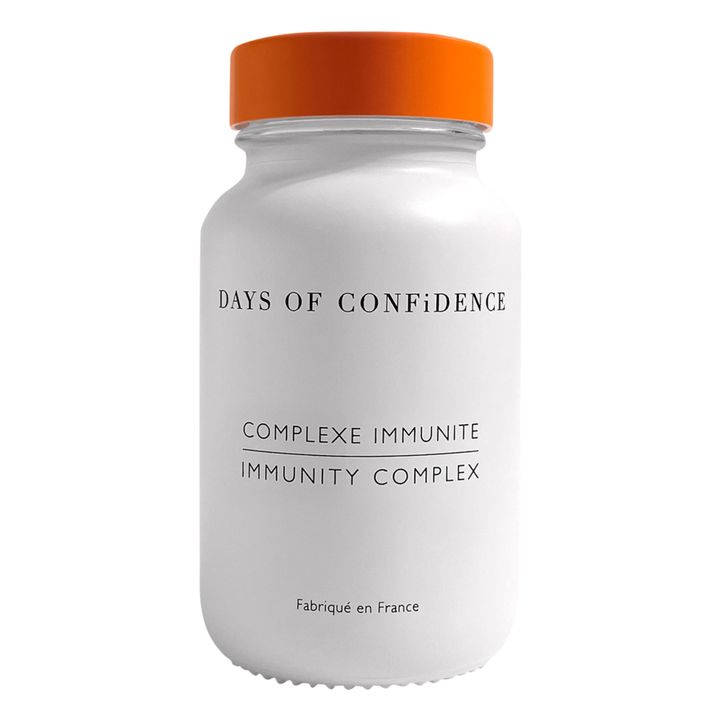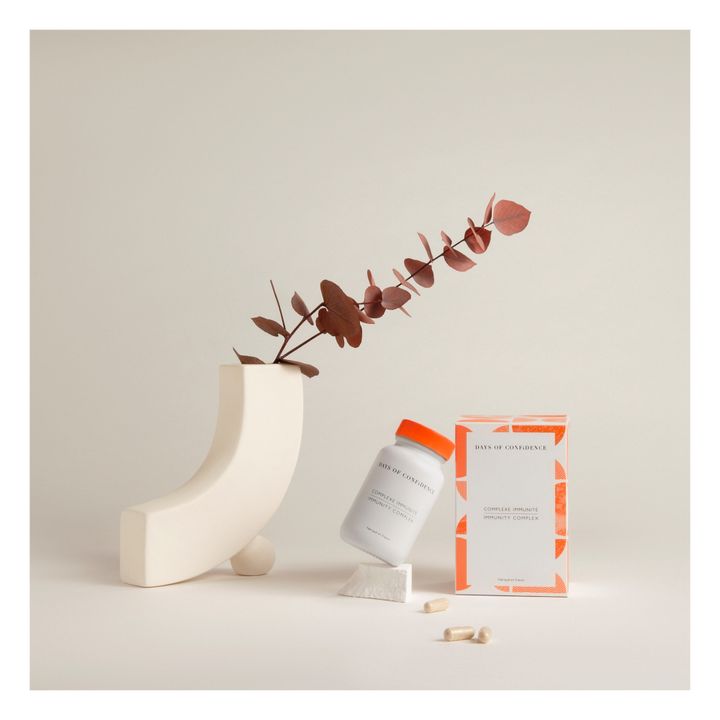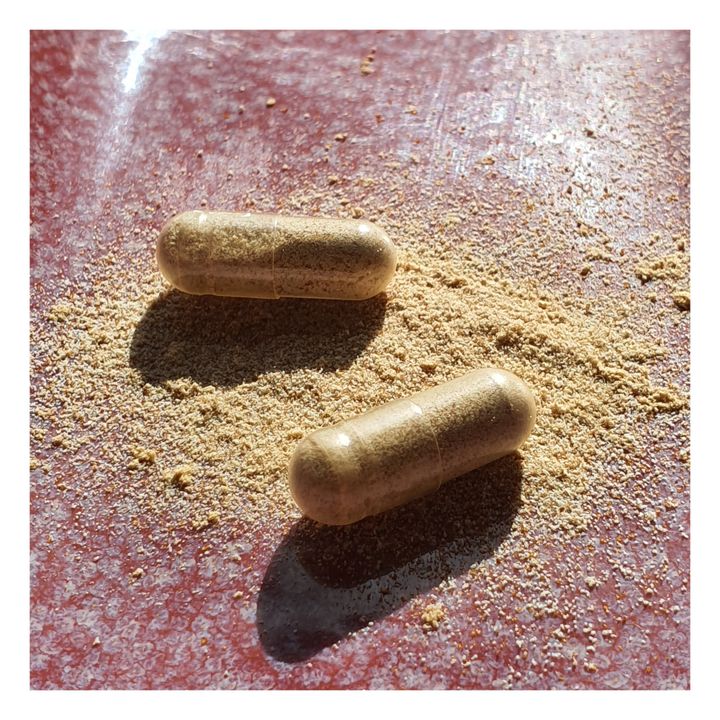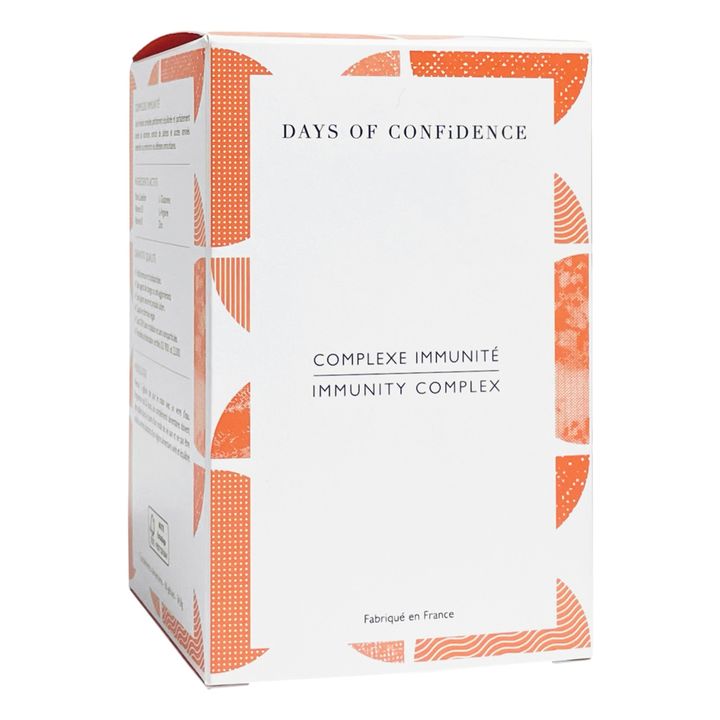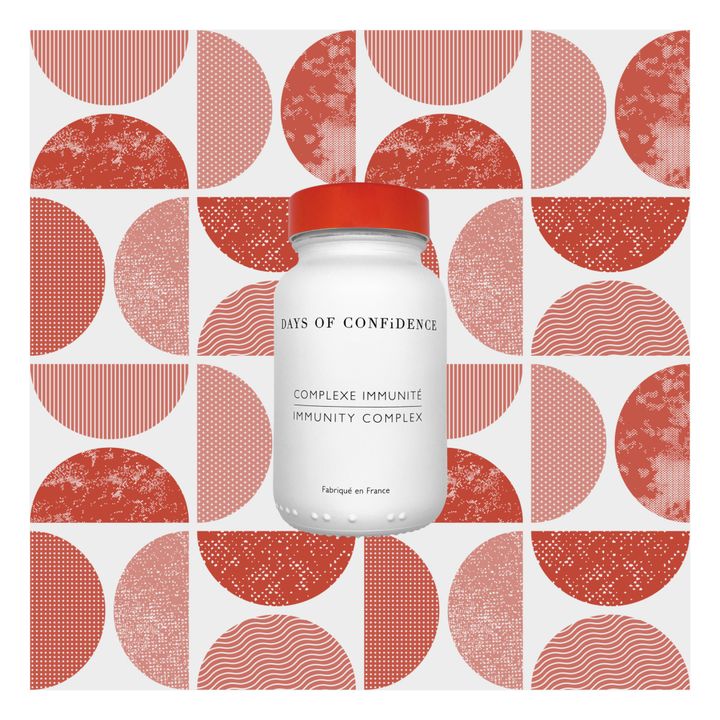 Greenable Criteria
Certified vegan
The vegan label guarantees that no animal testing was conducted at any stage on this item. Further, this product contains no ingredients derived from animals, animal by-products and animal-derived GMOs.
Description
Good immunity is the basis for well-being and beauty. Without immunity, the body cannot defend itself against external aggressions, including diseases. This weakens the entire body and of course the skin. This complex combines the absolutely fundamental nutrients that we are often lacking to help you maintain your immunity at its optimal level.
BENEFITS
Zinc is most often known for its action on the skin, nails, and hair, and for its antioxidant properties against oxidative stress. It also plays a complementary role in the immune system by increasing the number of T lymphocytes, in wound healing, in the maintenance of bones, in the development and proper functioning of the nervous system, and in the preservation of taste and smell.

Arginine is an amino acid whose action on immunity is linked to its role in intestinal immunity. It opposes the adhesion of leukocytes to the wall of the endothelium, reduces their degranulation and stimulates phagocytic function. Arginine is also used for tissue healing.

Glutamine is an amino acid that plays a fundamental role in supporting the immune system. It is a critical source of fuel for immune cells, including white blood cells and certain intestinal cells.

Chameleon Plant Extract contains polyphenols, powerful compounds rich in antioxidant activity, which fight free radicals. It helps neutralise circulating free radicals and supports the immune system by stimulating the production of lymphocytes and white blood cells which are essential for the body's natural defence system.

Vitamin D3 plays a key role in maintaining the immune system.
It is also essential for neuromuscular function.

Vitamin K2 plays a significant role in soft tissue calcification. It facilitates osteocalcin and therefore allows for harmonious bone growth and a protective effect against osteoporosis. Recent studies suggest that vitamin K2 may also have a role in the inflammatory system and the cardiovascular system.
COMPOSITION
Zinc citrate, Arginine, Glutamine, Chameleon plant extract, Vitamin D3 and Vitamin K2
Free of nanoparticles, Gluten-free, GMO-free, Lactose-free
DIRECTIONS FOR USE
Suitable for all skin types
Take 3 capsules a day in the morning with a glass of water. 20 day programme. Nutritional supplements should be used as part of a healthy lifestyle and not as a substitute for a varied and balanced diet.
INGREDIENTS
capsule shell : hypromellose - arginine - fibre soluble d'acacia - citrate de zinc, ménaquinone (vitamine K2) - poudre de lichen (Cladonia rangiferina) titrée en vitamine D3.
Pour 3 gélules :
Extrait sec de partie aérienne de plante de caméléon - 450mg
Arginine - 260 mg
Glutamine - 400 mg
Vitamine D3 - 25µg - 500% des AR*
Vitamine K2 - 100µg - 133% des AR*
Zinc - 15mg - 150% des AR*
*AR : Apports de référence
Complies with standard ISO 9001
Cosmetic products can not be returned or exchanged