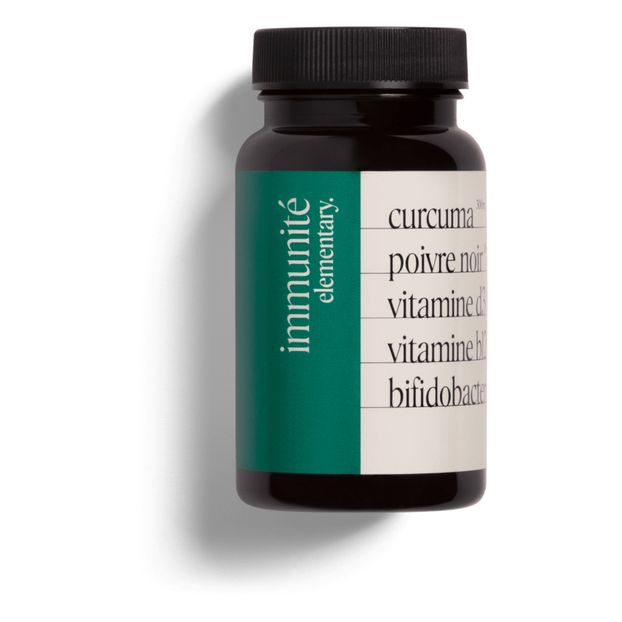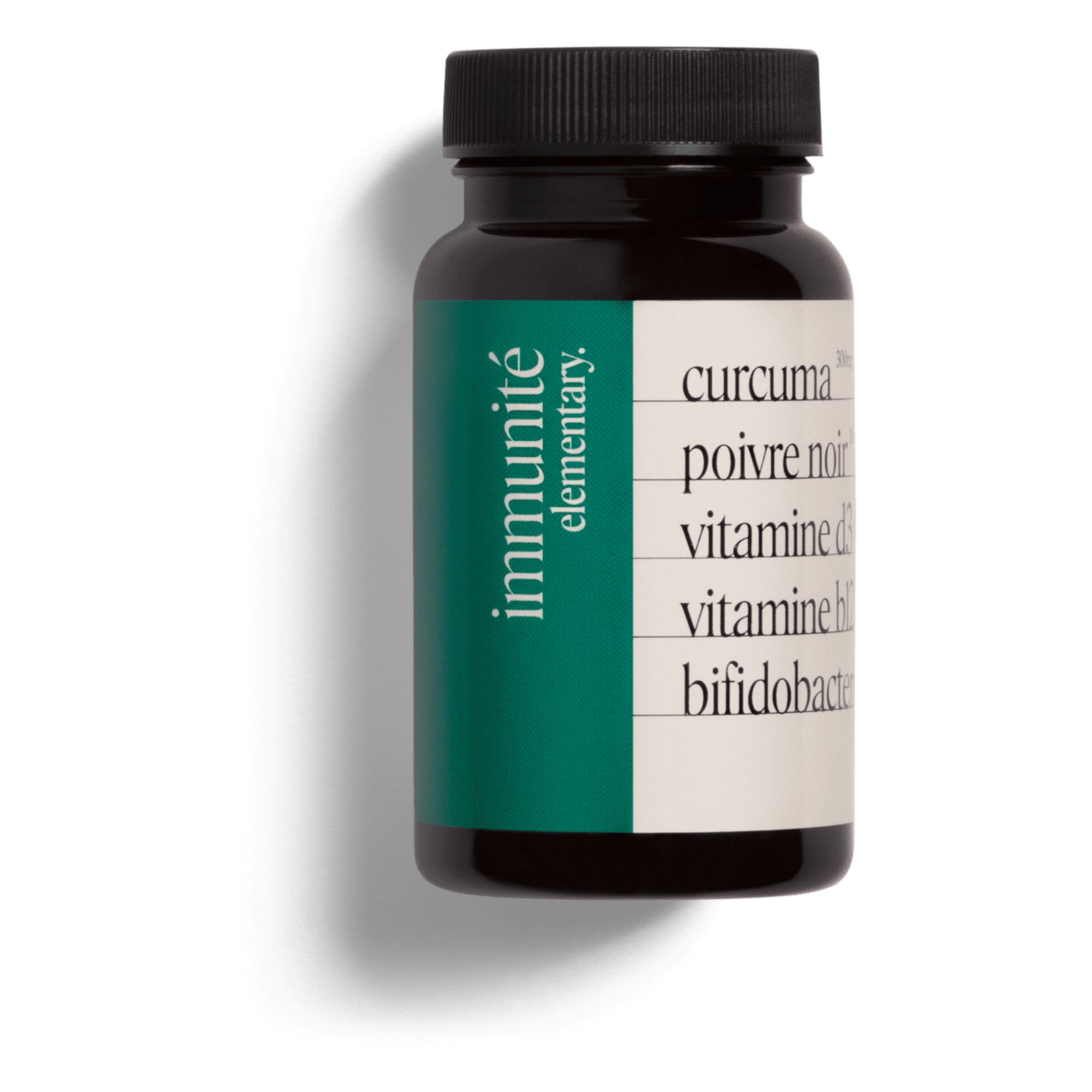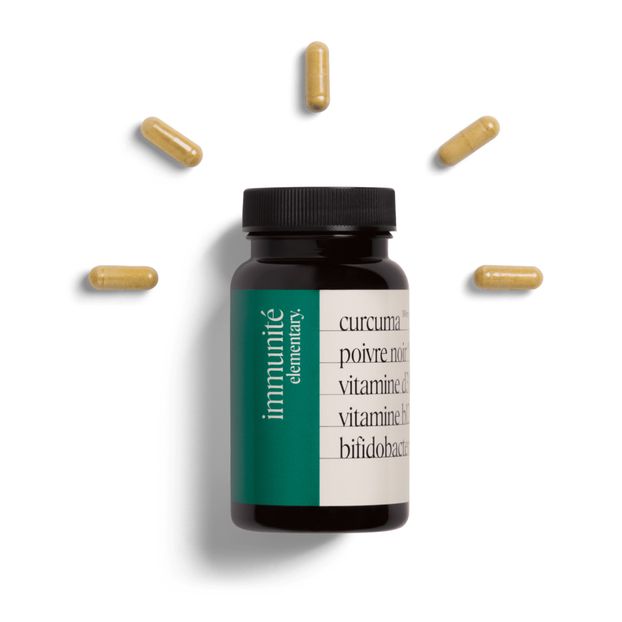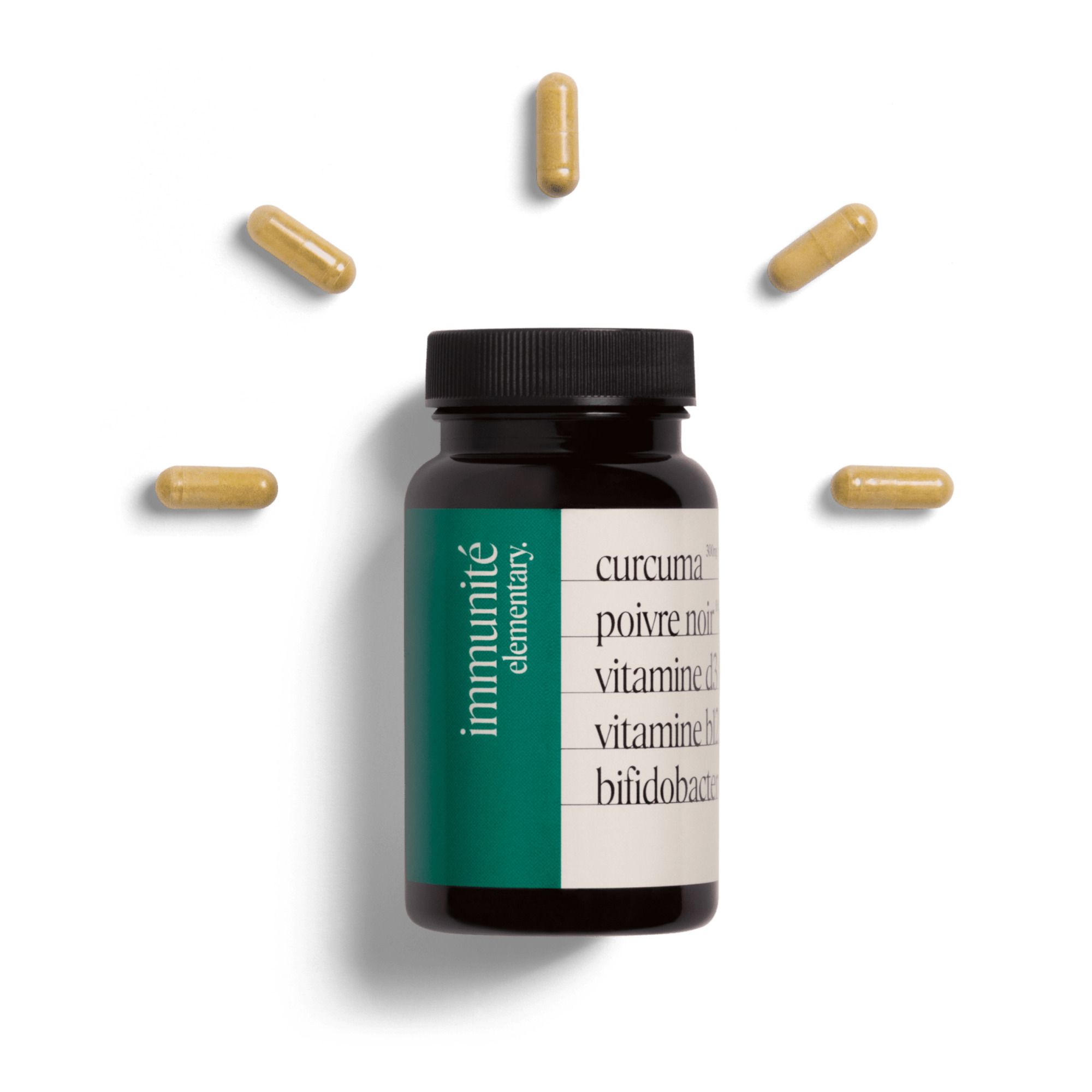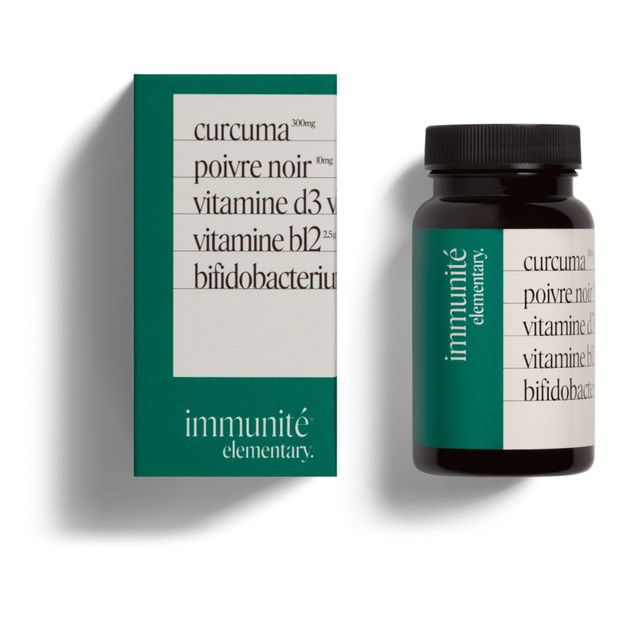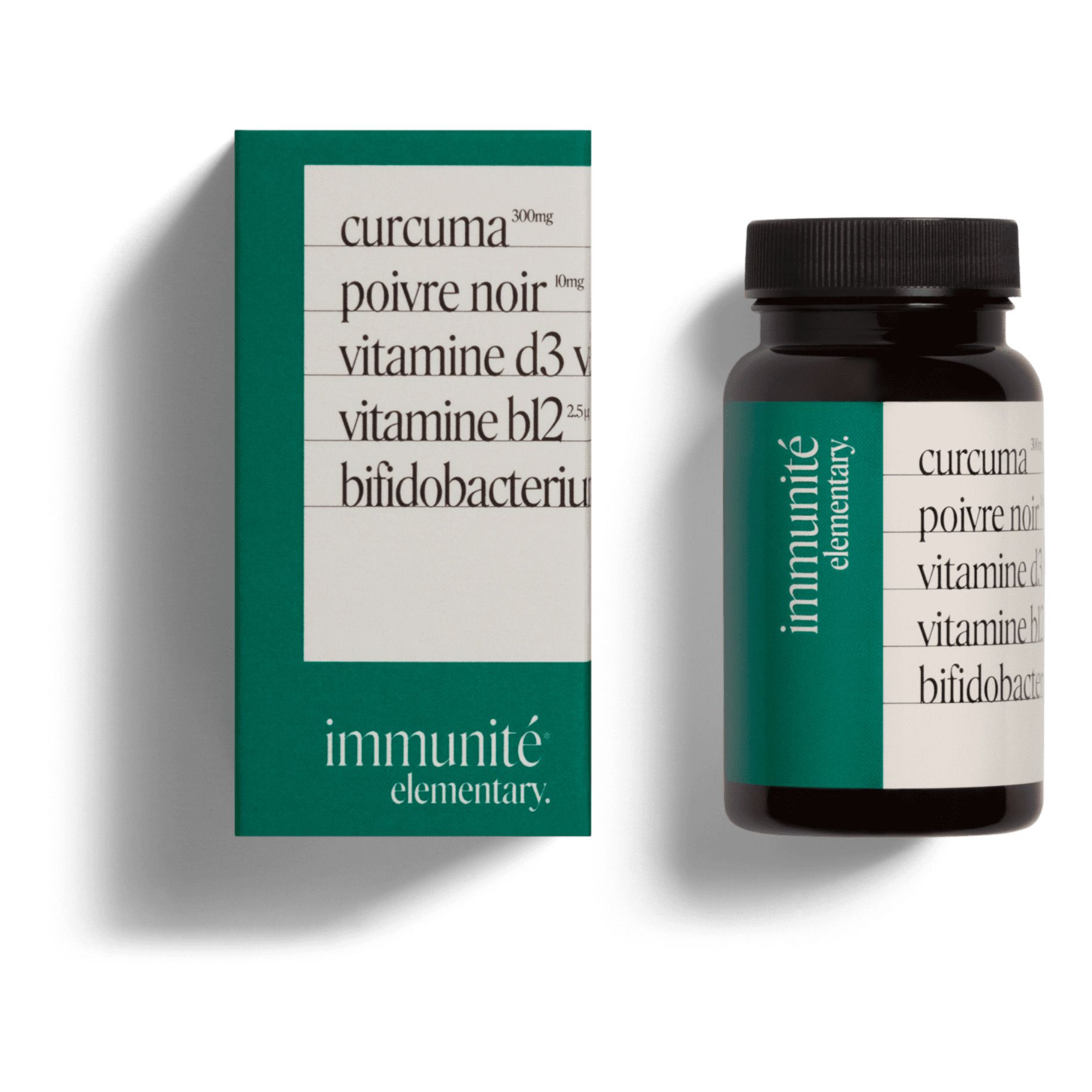 Immunity Nutritional Supplements - 60 Capsules

Description
This nutritional supplement strengthens the immune system by stimulating the growth and activity of immune cells. Your defences are boosted and ready to face external aggressors.
BENEFITS
Due to its powerful anti-inflammatory properties, turmeric has been used as a medicinal plant in India and China since time immemorial. Curcumin, a natural active ingredient in turmeric, helps maintain the effectiveness of natural defences through its antioxidant properties by promoting the growth and activity of immune cells. Antimicrobial and antiviral, turmeric contributes to the normal functioning of the immune system, especially in the case of allergies. Black pepper stimulates the body to boost the immune system and helps maintain the body's integrity through its microbial properties. Combined with turmeric, it increases the absorption of curcumin tenfold and improves its antiseptic, antibacterial and anti-inflammatory effectiveness. Vitamin D boosts the body's defences against external aggressions, including viruses. It is indispensable to the body and is a powerful source for balancing the nervous system and giving vitality to the body. Vitamin B12 is involved in the formation of antibodies and contributes to the normal functioning of the nervous system. Bifidobacterium bifidum, a living micro-organism, is a probiotic belonging to the intestinal flora. Naturally present in the intestines, probiotics help maintain the balance of the intestinal flora.
COMPOSITION
Black pepper, vitamin D, vitamin B12 and bifidobacterium bifidum.
Plant-based capsules.
DIRECTIONS FOR USE
Take two capsules preferably in the morning with breakfast.
Pregnant and breastfeeding women are advised to seek advice from their doctor/pharmacist before use.
INGREDIENTS
Pourpre de rhizome de curcuma (Curcuma longa), agent de charge : maltodextrine, enveloppe de la gélule : hypromellose, anti-agglomérant : stéarate de magnésium, extrait sec de poivre noir (Piper nigrum) titré en pipérine, Bifidobacterium bifidum, cyanocobalamine (vitaminé B12), extrait sec de lichen (Cladonia rangifera) titré en vitamine D.
Cosmetic products can not be returned or exchanged