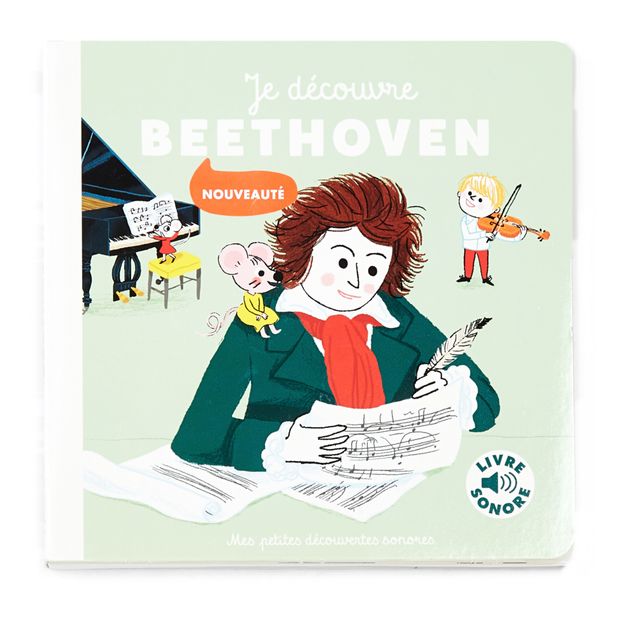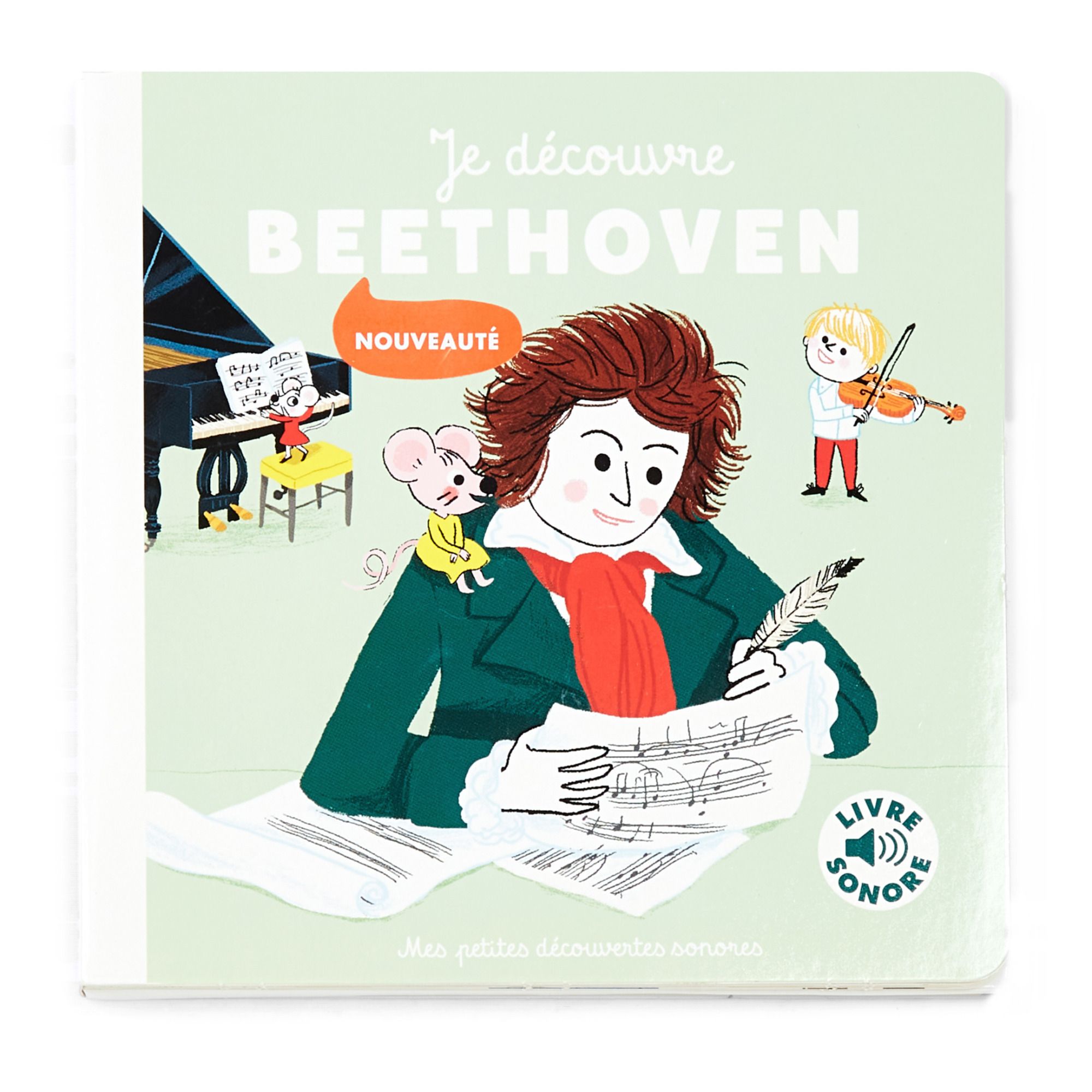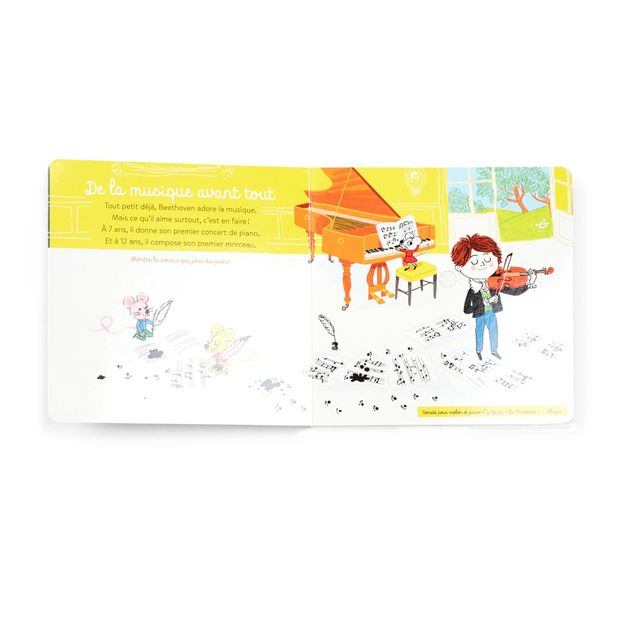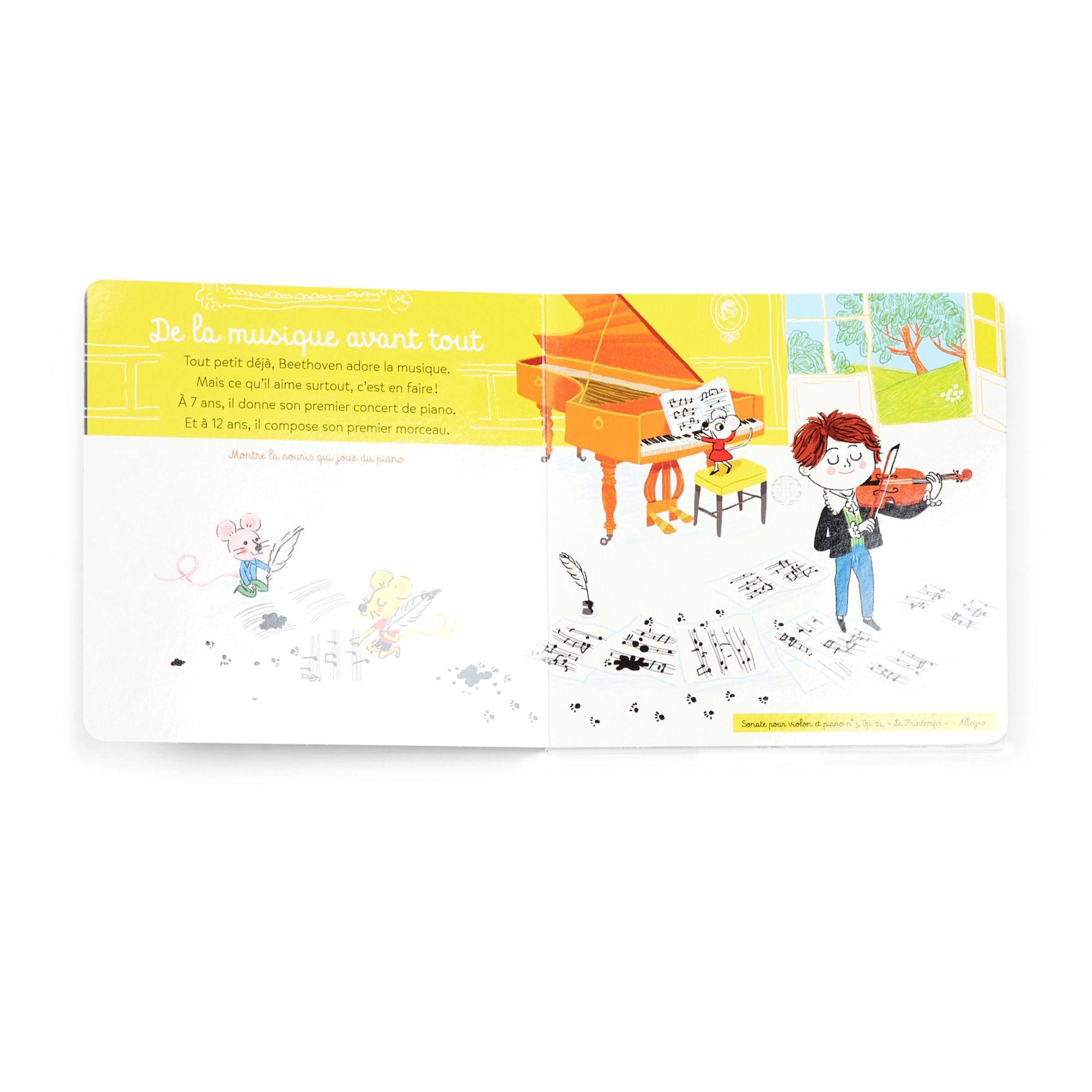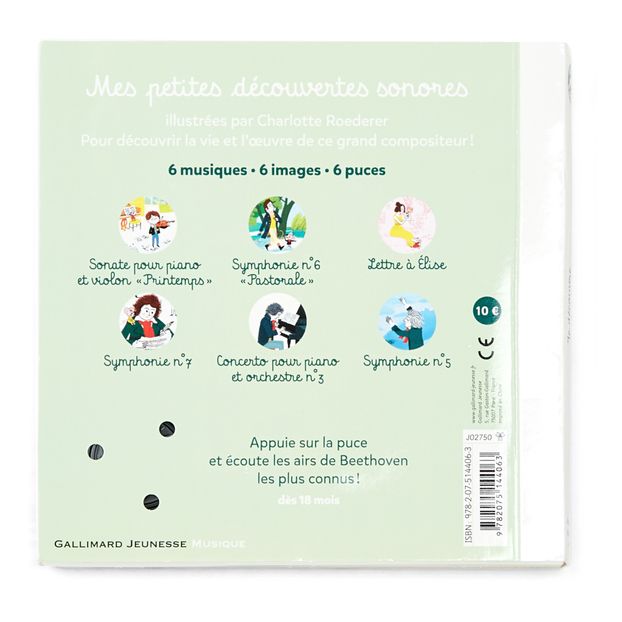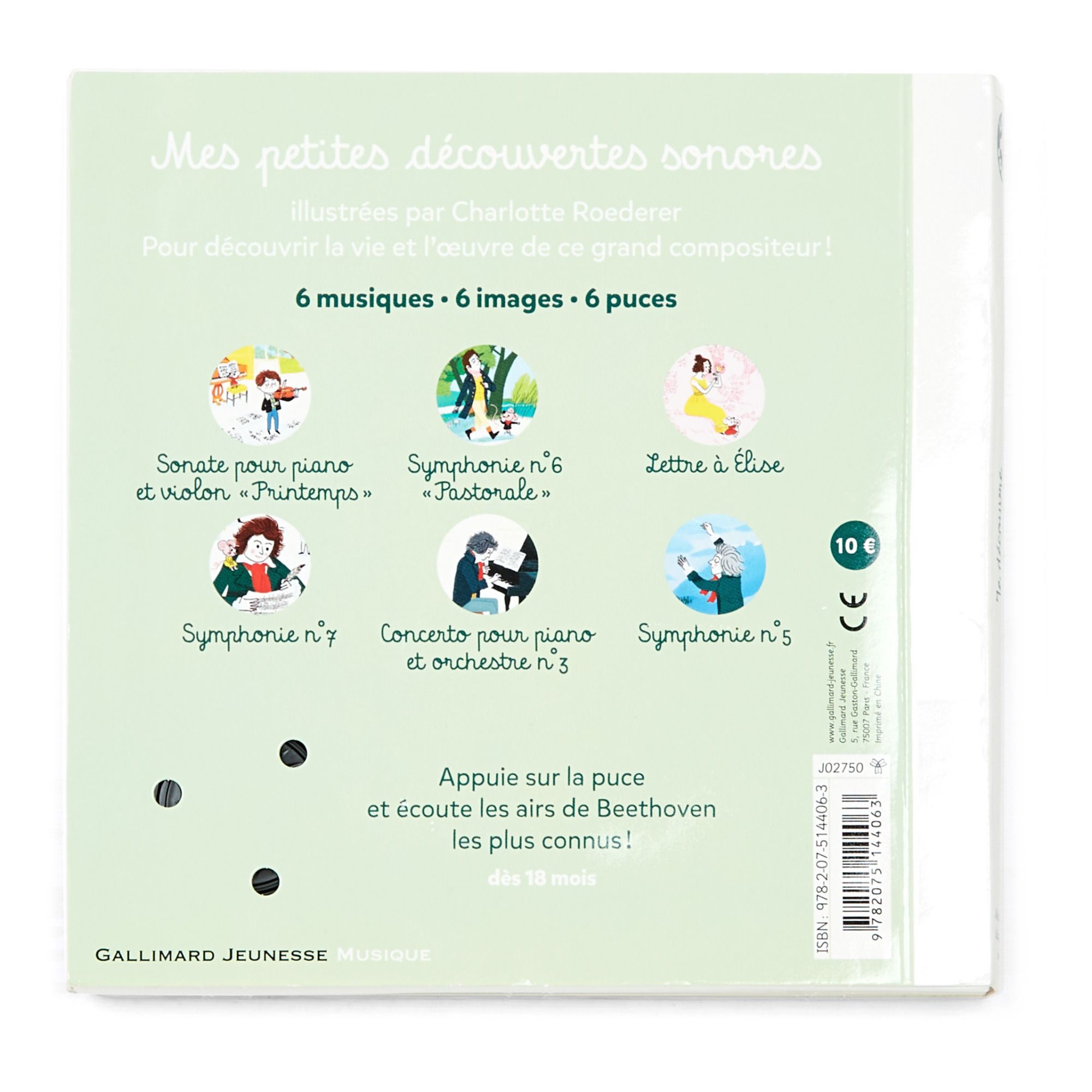 'Je découvre Beethoven' Book – Charlotte Roederer
Description
6 pieces of music, 6 pictures, 6 buttons to find out all about this great composer's life and works.

Press the button and listen to Beethoven's most famous pieces:
- Für Elise
- Symphony No. 5
- 'Spring' Sonata
- Symphony No. 6 (Pastoral Symphony)
- Piano Concerto No. 3
- Symphony No. 7

On each adjacent page, there is a 'seek and find' puzzle, so that your little one can learn while having fun with Charlotte Roederer's wonderful illustrations.
DETAILS
Author(s) : Charlotte Roederer
Hardcover
Number of pages : 16 pages
Language(s) : French
AGE
DIMENSIONS
Length : 16.5 cm, Width : 16.5 cm