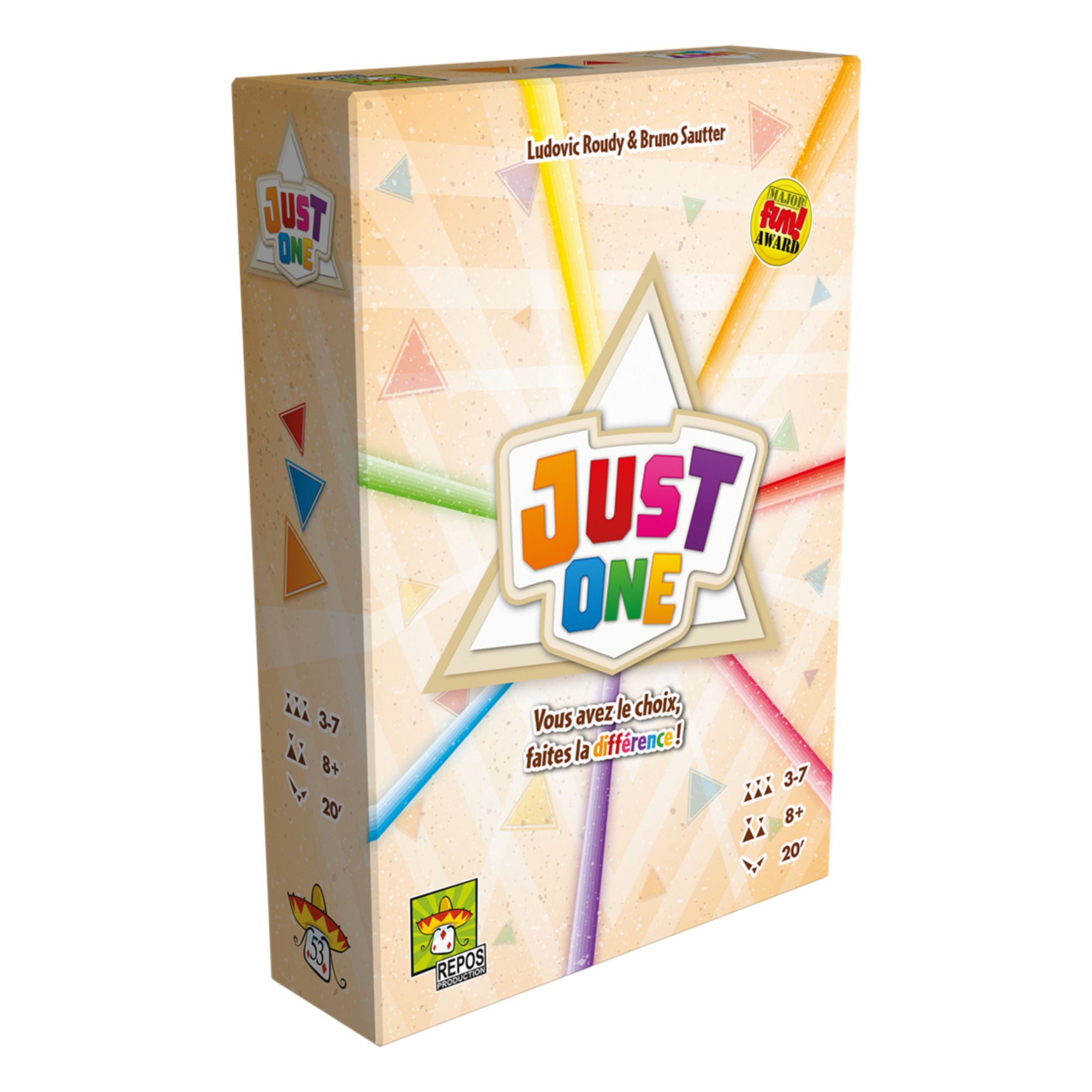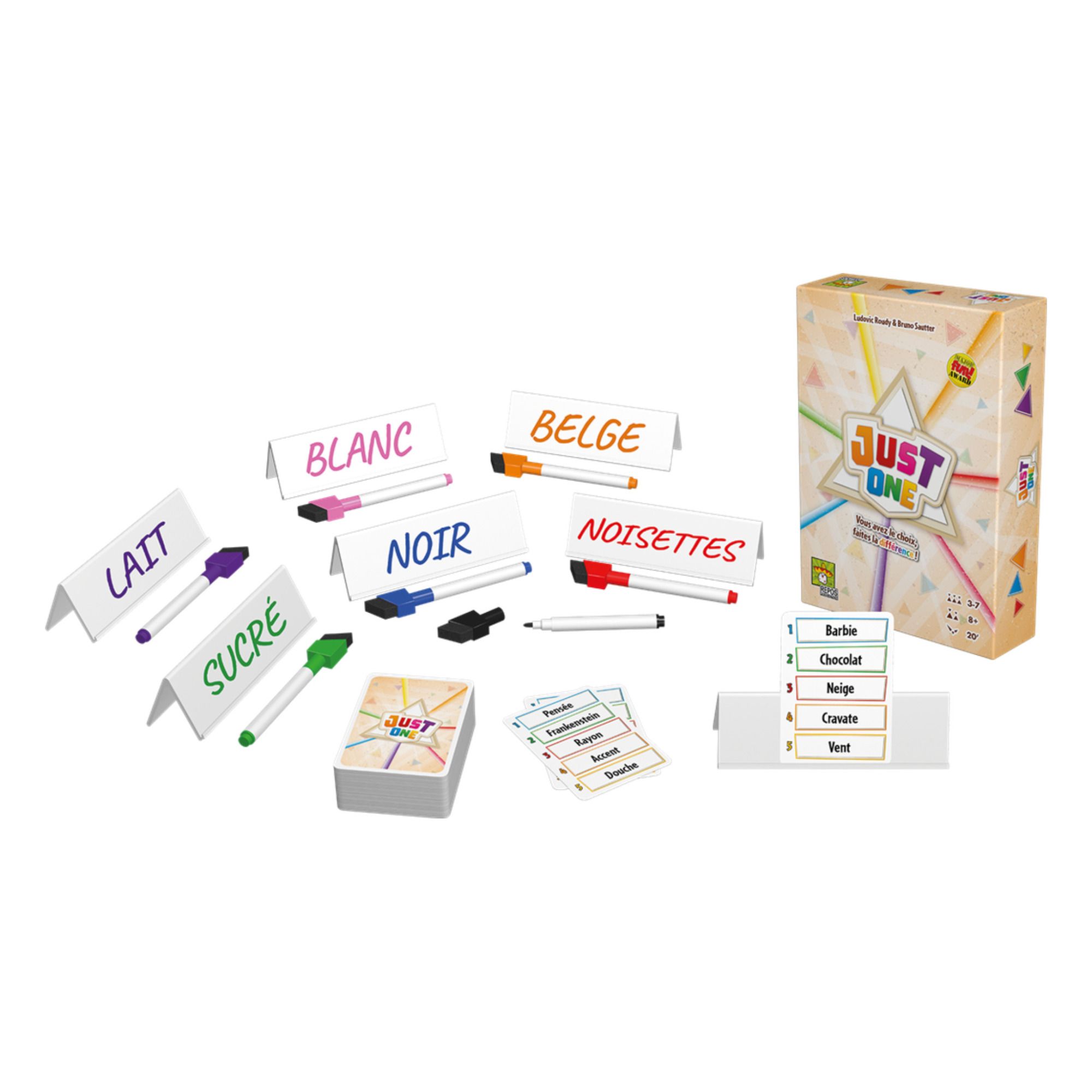 Description
Just One is a cooperative game where you all play together to discover as many mystery words as possible!

DETAILS
Each player must secretly write a word on their flipboard. The person guessing must keep their eyes closed as the other players compare their word. If any words are the same, they are erased and the player who has to guess will therefore have fewer words available to help them. Originality is the name of the game!
Contains 110 cards, 7 flipboards, 7 erasable markers, 1 rulebook.
AGE
Boardgames
Displaying 36 out of 193 items