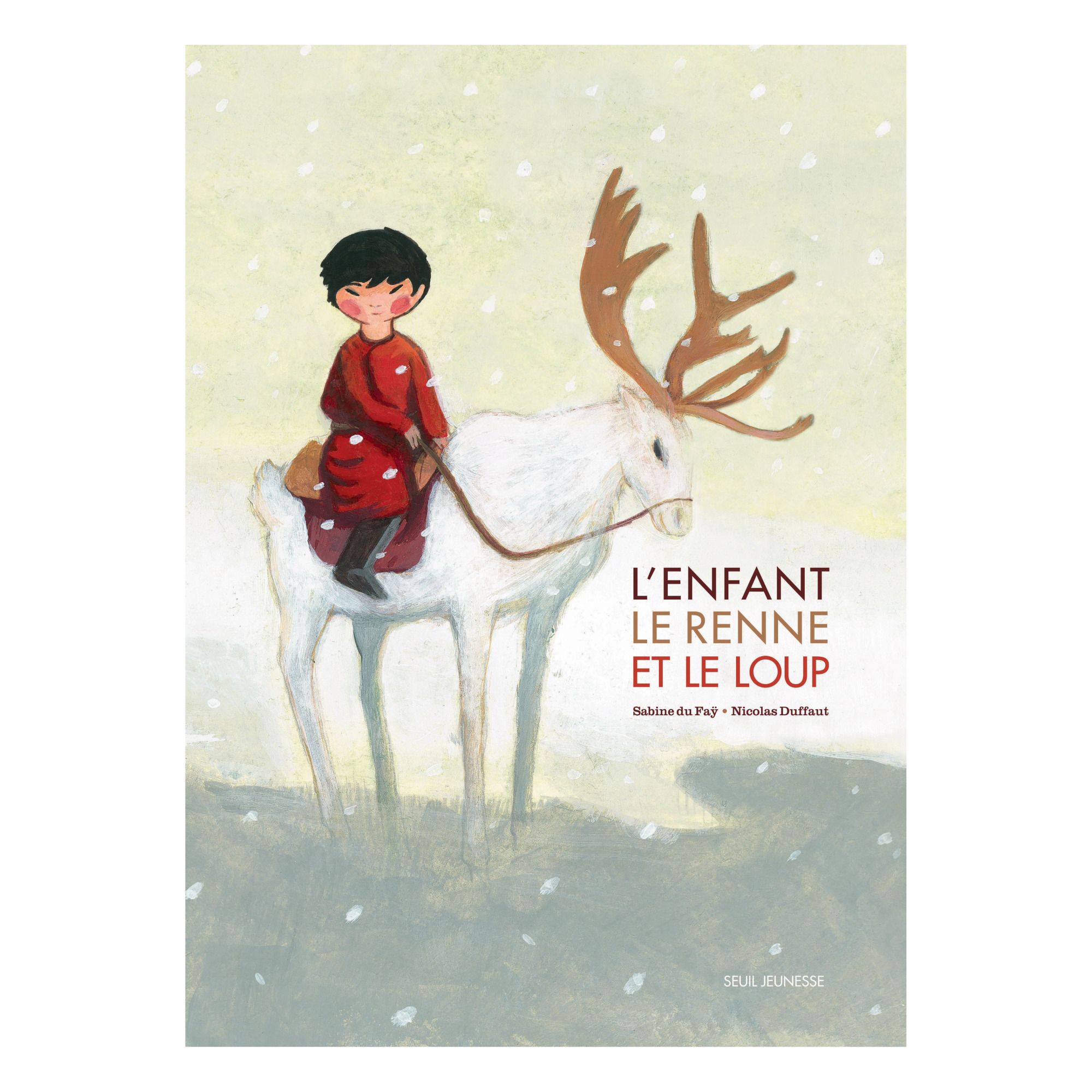 Description
In Northern Mongolia, Clair de Lune lives with his parents in a tipi. As tradition dictates, the boy must choose a reindeer from his family's herd. He will be responsible for it and they will grow up together. A young reindeer rubs his snout on the boy's nose. There's no doubt about it: he will be his companion!

In the evening, a wolf comes to bother the family. Clair de Lune's father sets off to get him. But early the next morning, he still hasn't come back. Clair de Lune climbs onto his reindeer and goes in search of his father. He finds him at the foot of a tree, with a broken leg and the wolf, now dead, beside him.

Clair de Lune's companion bellows to call for help. A big reindeer comes to their rescue. The boy and his father haul themselves up onto their majestic mounts and go back to the tipi, safe and sound.

Clair de Lune should be proud: he's become a young man.

A wonderful story about an almost-forgotten people, the Tsaatan, which means 'those who have reindeer'. They live in the Mongolian taiga, on the Siberian border, on wild land still populated by elks, bears and wolves. They are the only community that rides reindeer and lives in tipis (unlike southern Mongolians, who live in yurts).
DETAILS
Author(s) : Sabine du Faÿ
Illustrator(s) : Nicolas Duffaut
Bound
Number of pages : 32 pages
Language(s) : French
AGE
DIMENSIONS
Length : 31 cm, Width : 23 cm