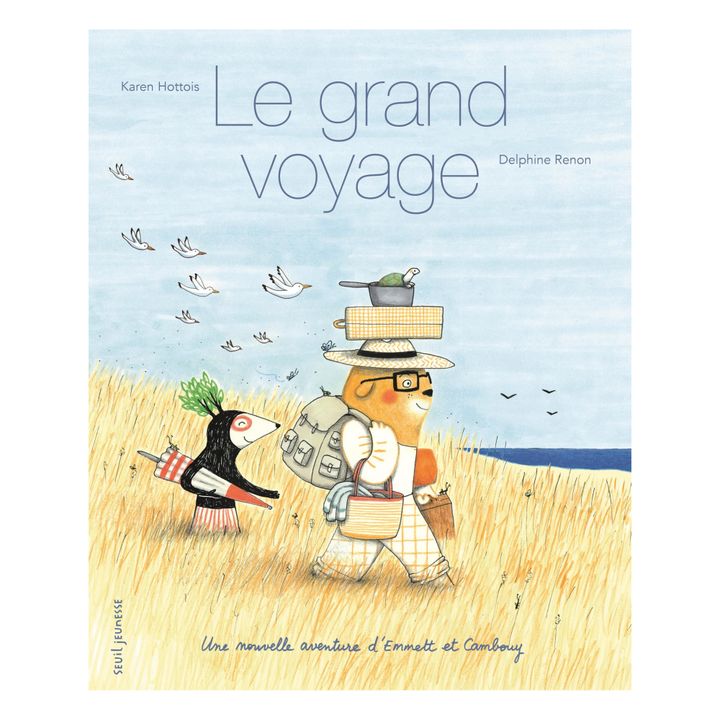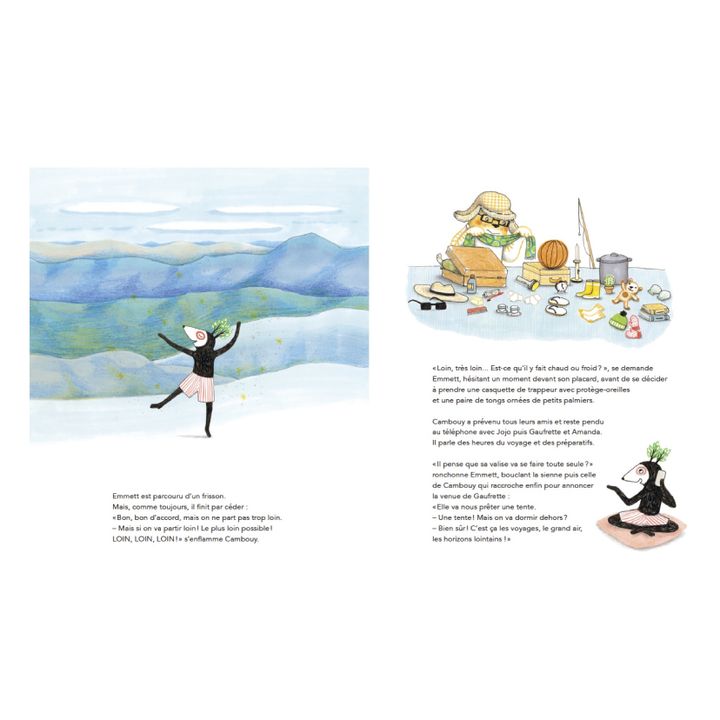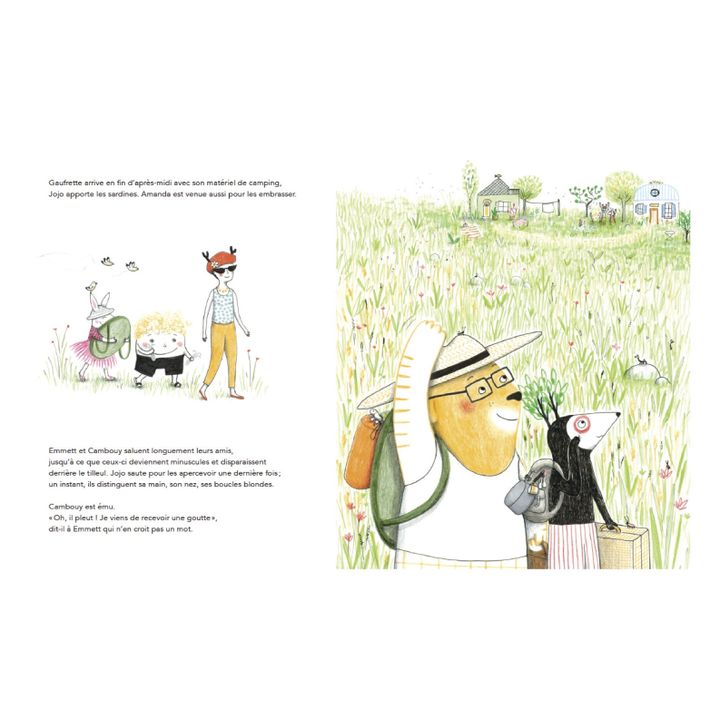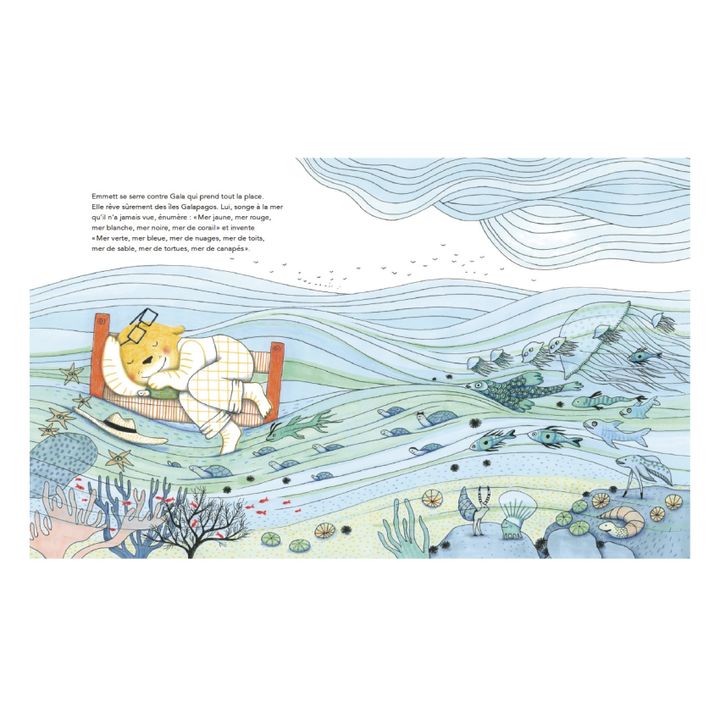 Description
Let's go on holiday! Emmett and Cambouy (especially Cambouy…) have big plans: to go far, far, far away! But once it's time to leave, the biggest adventurer of the two isn't who we thought it would be. Cambouy chickens out: it turns out sleeping in a tent, far from his bed and his friends, isn't his cup of tea. So, the trip ends earlier than planned, much to Emmett's disappointment, as he was only just discovering his inner traveller. To help them forget the whole thing, Cambouy proposes a picnic on the water's edge, where they will tell each other about their dream destination, so that they can travel in their minds, danger-free… But the problem is that Emmett has already been bitten by the travel bug, and he sinks into a deep sadness. He would so love to see the sea…

So Cambouy digs deep, as you sometimes have to do for friendship's sake, and decides to overcome his fears and leave his comfort zone to please his friend.

Off they go… They help each other, they support each other, they lean on each other when tiredness sets in. The road is long, but it's all worth it… The sea is so beautiful!
DETAILS
Author(s) : Karen Hottois
Illustrator(s) : Delphine Renon
Bound
Number of pages : 56 pages
Language(s) : French
AGE
DIMENSIONS
Length : 24 cm, Width : 19 cm