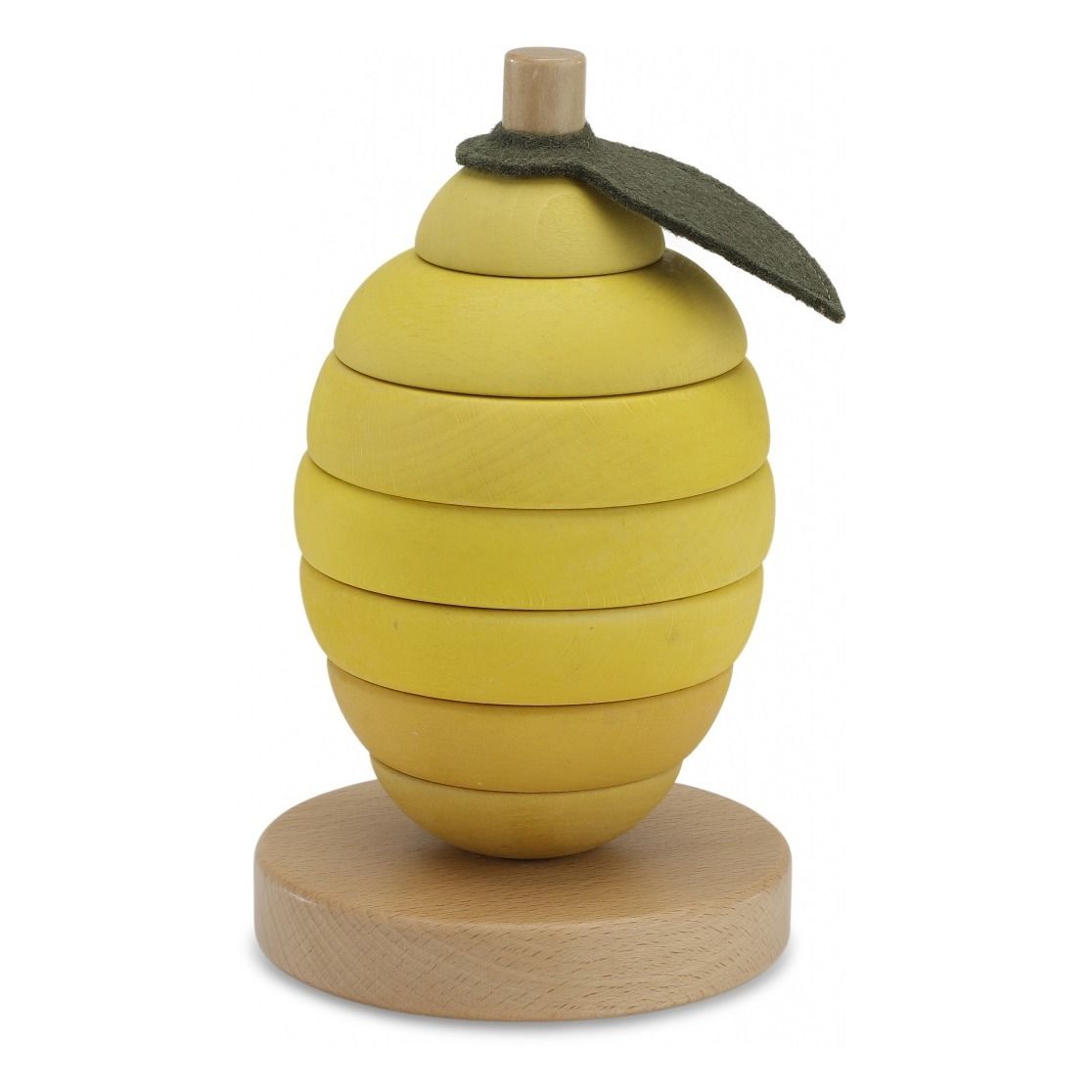 Lemon Wooden Shape Sorter Lemon yellow
Greenable Criteria
Sustainably harvested wood
This item has been made of wood sourced from sustainably managed forests that do not contribute to deforestation.
Description
A juicy wooden toy to develop your child's dexterity! The rings are sized to fit a baby's small hands, making them easy to grasp.
Contents: 7 stacking rings and one felt leaf
Composition of stacking rings: 100% FSC-certified wood
Age: from 2 years
20 cm.
Shapes, building blocks and stackables
Displaying 36 out of 111 items