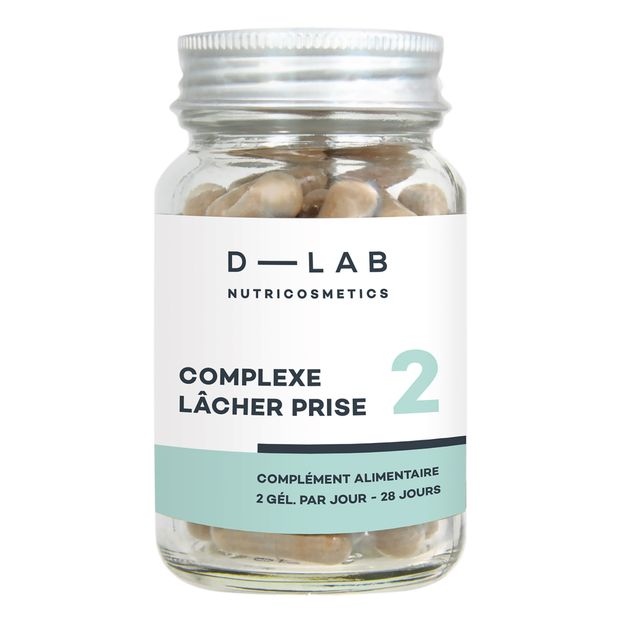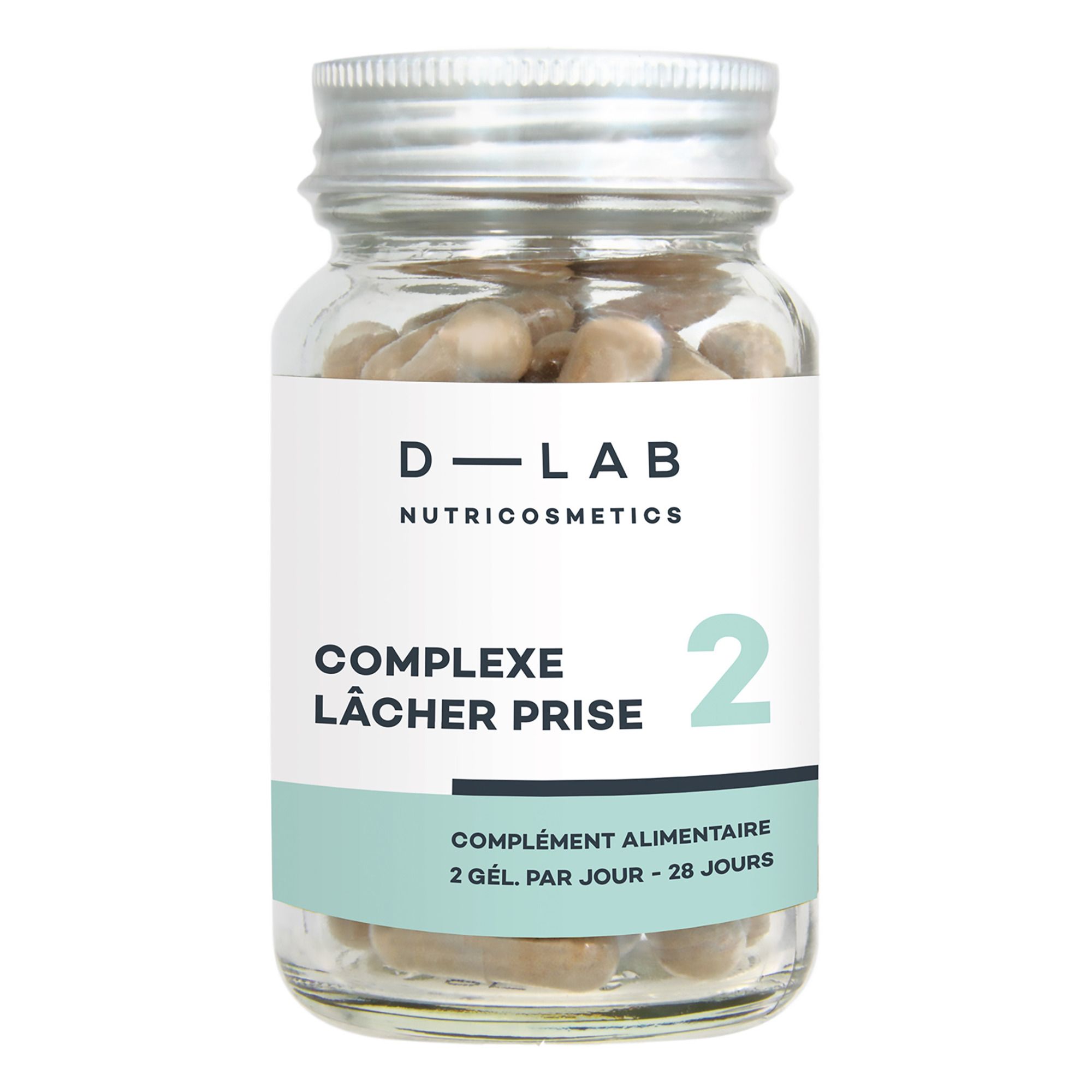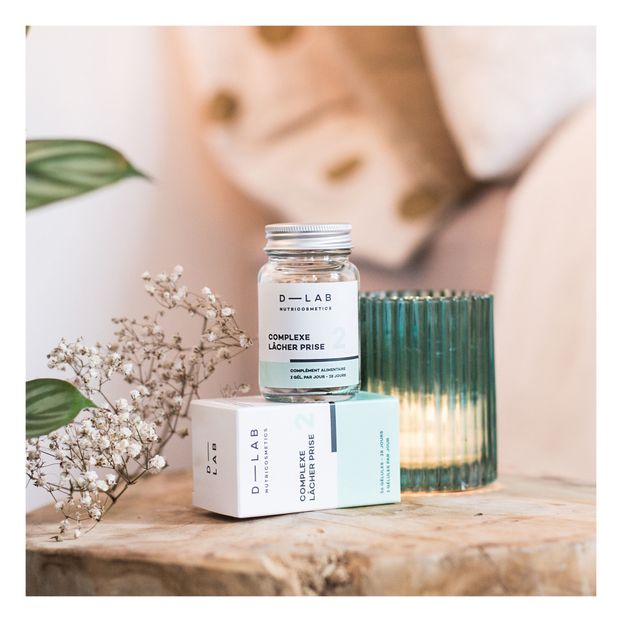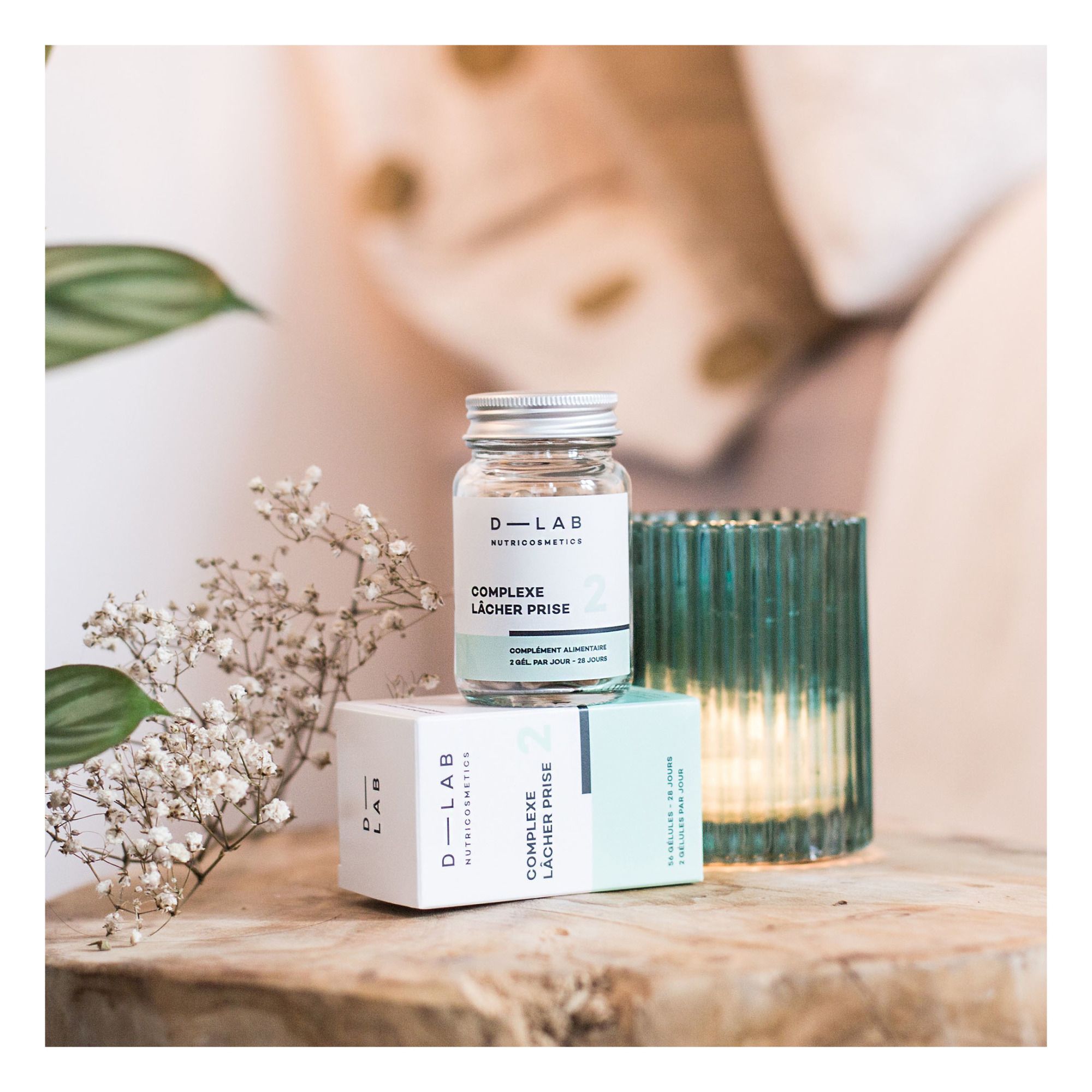 Let Go Complex - 1 month

Description
A blend of unique adaptogenic active ingredients developed to deal with the stress of daily life and to help regain calm and serenity. Thanks to the combination of 6 super active ingredients, this formula relieves nervous tension, promotes reparatory sleep, and supports the immune system.

BENEFITS:

A BLEND OF ADAPTOGENIC PLANTS: Organically grown escholtzia extract, is 4 times more concentrated in active elements than its dry plant equivalent and favours relaxation and helps to reduce symptoms linked to stress. Schisandra chinensis extract helps to combat poor sleep and promotes deep sleep. Eleuthero extract, 4 times more concentrated than its dry plant equivalent, possesses broad-spectrum antiviral properties that help to reinforce and improve immune defense.

A BLEND OF ADAPTOGENIC MUSHROOMS: Yamabushitake, a native extract 4 times more concentrated in active ingredients than the whole mushroom, is known for its beneficial effect on stress, fatigue, and nervous tension. Shiitake extract helps to stimulate the nervous system and has antimicrobial properties. Organic reishi extract, extracted from the whole mushroom, helps to stimulate the immune system and maintain balance in the body.

COMPOSITION:

The formula is composed of a selection of natural active ingredients that are naturally present in food. Plant-based capsules that pass through the stomach and are released in the intestines, where the active ingredients are absorbed. Cruelty and gluten free. 100% clean: natural ingredients that are naturally present in everyday foods without nanoparticles. Developed with NO GMO, NO irradiated components, NO preservatives, NO endocrine disruptors, NO Titanium dioxide, NO chemical solvents, NO artificial flavouring. Made in France, ISO 22000 certified. Low environmental impact: jars made from 27% recycled products and infinitely recyclable, cardboard packaging sourced eco-responsibly, use of plant-based inks and printed at eco-approved "Imprim'Vert" certified printers.

DIRECTIONS FOR USE:

Jar contains 56 gastro-resistant plant-based capsules. Take 2 capsules per day with a large glass of water. Take in the morning to reduce stress during the day or take at night to relieve tension. Treatment recommended for 3 x 28 days for optimal effects. This formula can be taken continuously throughout the year. This formula is suitable for everyone including women who are pregnant or breastfeeding.

INGREDIENTS:

For 2 capsules : Eleuthero extract 80 mg dry plant eauivalent (EPS) 320 mg ; root • Yamabushitake extract 80 mg EPS 320 mg ; mushroom • Plant-based capsule e • Escholtzia extract 50 mg EPS 200 mg ; shoots • Schisandra chinensis extract 50 mg EPS 200 mg ; berry • Shiitake extract 50 mg EPS 250 mg ; mushroom • Reishi extract 50 mg EPS 500 mg ; mushroom • cocoa powder.

Contains shisendra chinesis: if you are taking anticoagulant medication, consult your doctor before using.
Details : Cosmetics items may not be refunded or exchanged
Made in : France
Nutritional Supplements & Vitamins
Nutritional Supplements & Vitamins