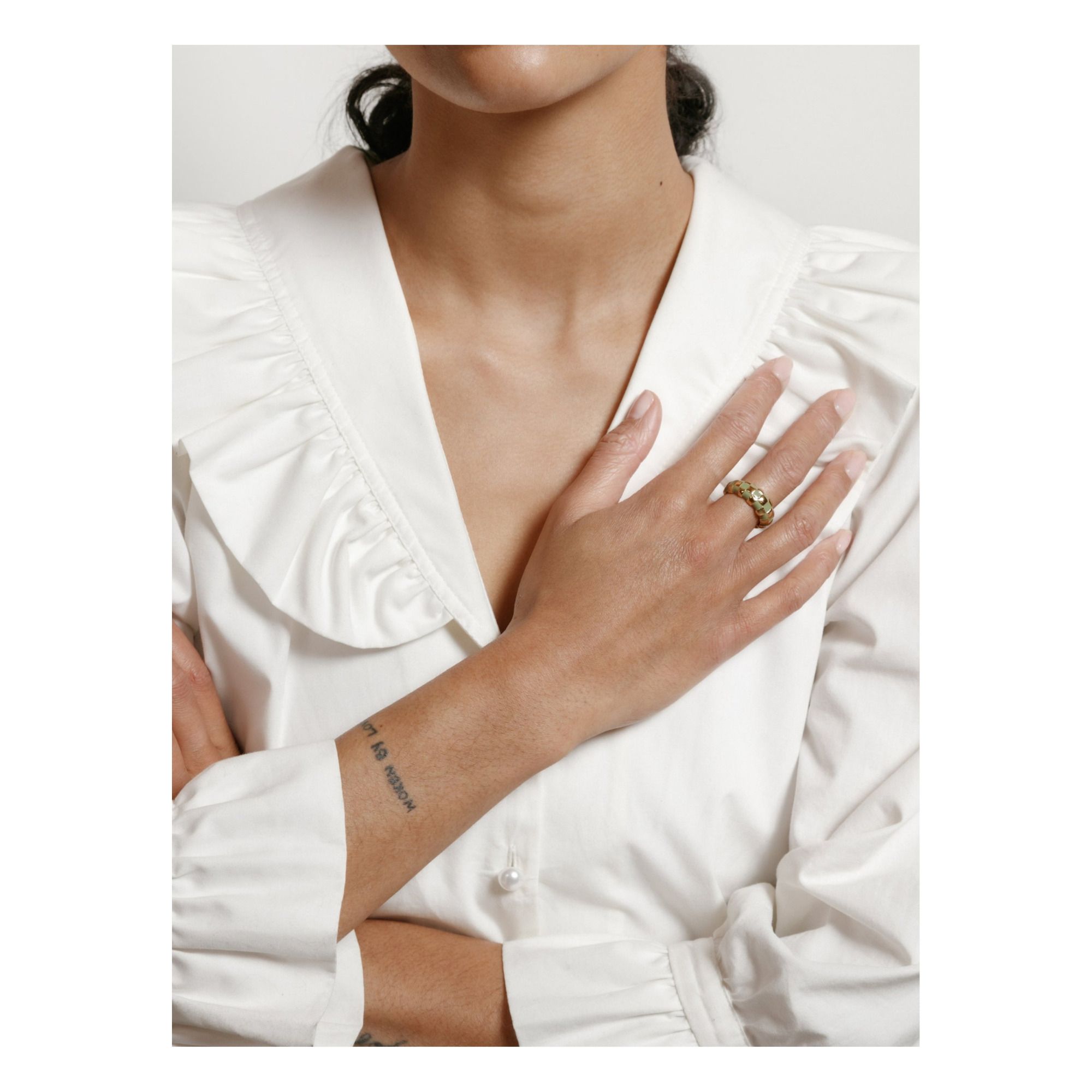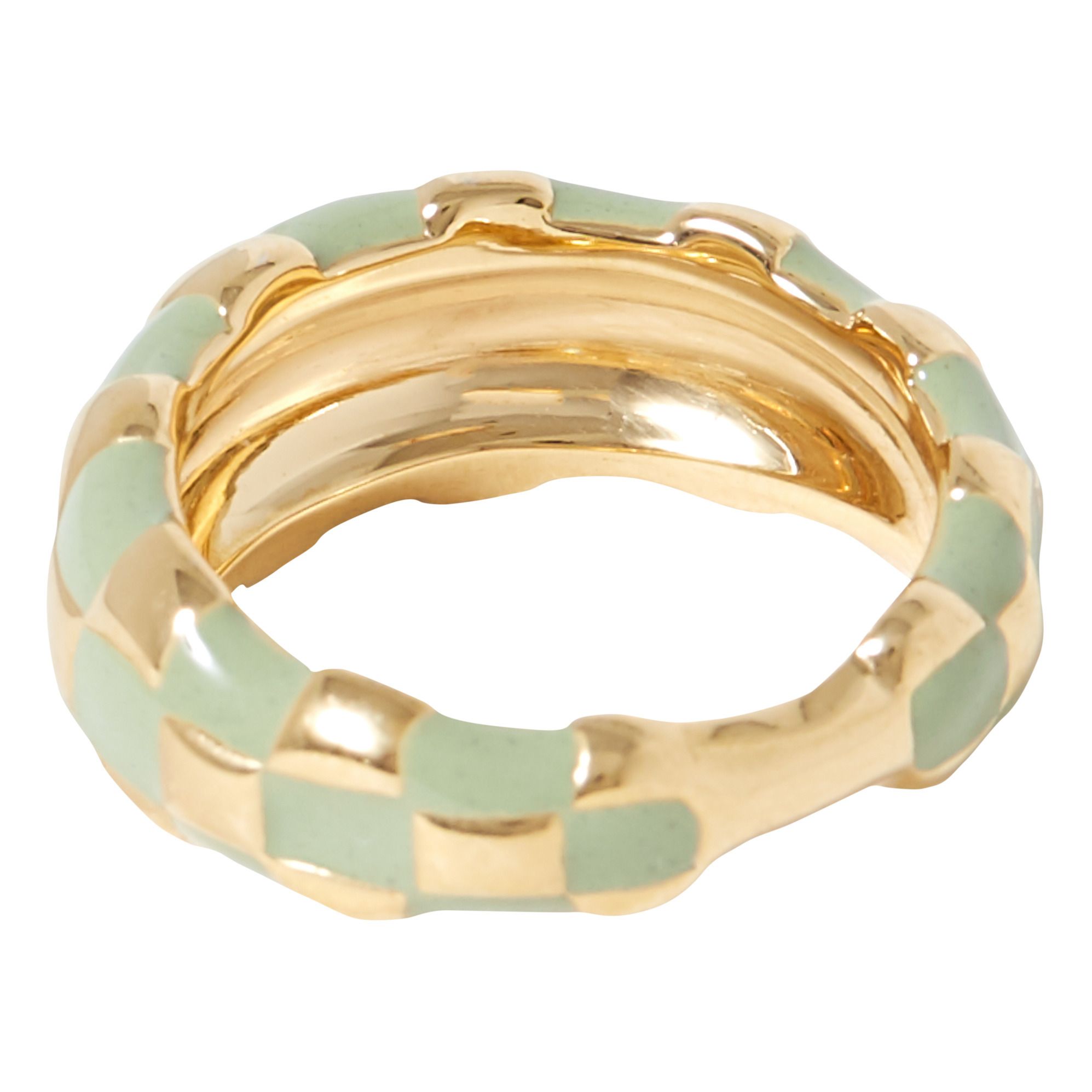 Greenable Criteria
Recycled materials
This product has been made from recycled or used materials, which have a smaller environmental impact. Recycled materials require less energy and water to produce, generate fewer carbon emissions and reduce waste.
DETAILS
Wolf Circus jewellery is made with time and the utmost care. Here, each little square has been painted by hand.
This product is made from upcycled or recycled materials
COMPOSITION
14 carat-plated bronze with cream-coloured resin.
Nickel-free
DIMENSIONS
9 mm wide at the widest point.