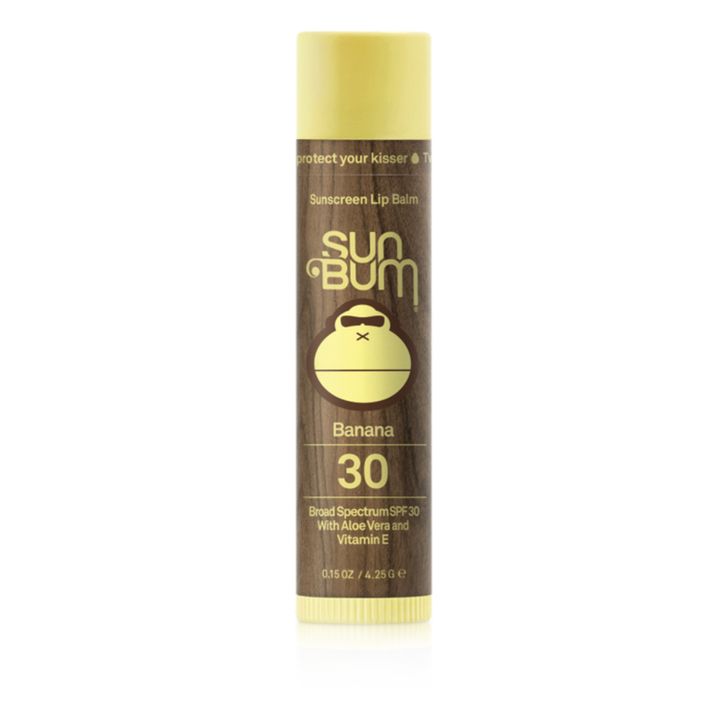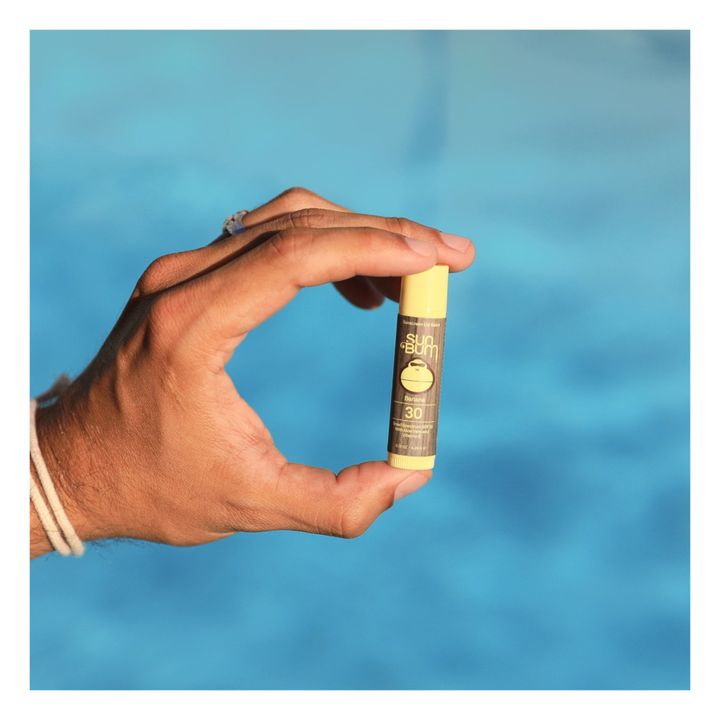 Description
This SPF 30 lip balm, enriched with Aloe Vera and Vitamin E, will protect and moisturise your lips all day long.
BENEFITS
Aloe Vera calms and soothes sensitive skin.
Vitamin E is an antioxidant that helps neutralise free radicals, which are the main cause of premature skin ageing.
This product is vegan, gluten free, cruelty free, paraben free, broad spectrum UVA/UVB protection, phthalate free, oxybenzone free.
COMPOSITION
DIRECTIONS FOR USE
Apply generously to lips to keep them soft and protected. Reapply frequently on sunny and adventurous days.
INGREDIENTS
Avobenzone 2.00%, Homosalate 15.00%, Octisalate 5. 00%, Acide adipique / Diglycol Crosspolymer, Extrait de feuille d'Aloe Barbadensis, Acide ascorbique, BHT, Extrait de fleur de Calendula Officinalis, Extrait de feuille de Camellia Sinensis, Triglycéride caprylique / caprique, Alcool cétylique, Extrait de fruit de Citrus Grandis (pamplemousse), Extrait de fruit de Citrus Medica Limonum (citron), Cyclohexasiloxane, Cyclopentasiloxane, Adipate de Diisobutyle, Diméthicone, Extrait d'Equisetum Arvense, Palmitate d'Ethylhexyle, Parfum, Extrait de Feuille de Ginkgo Biloba, Hydrate de Silice, Linoléate d'Isostéaryle, Extrait de Macrocystis Pyritera, Huile Minérale Ozokerite, Extrait de Racine de Panax Ginseng, PEG-8, Polysorbate 80, Propylène Glycol, Extrait de Punica Granatum, Retinyl Palmitate, Extrait de Rosmarinus Officinalis (Romarin), Extrait d'Ecorce de Salix Alba (Saule), Extrait de Salvia Officinalis (Sauge), Saccharine Sodique, Beurre de Graine de Theobroma Cacao (Cacao), Acétate de Tocopheryl.
Cosmetic products can not be returned or exchanged