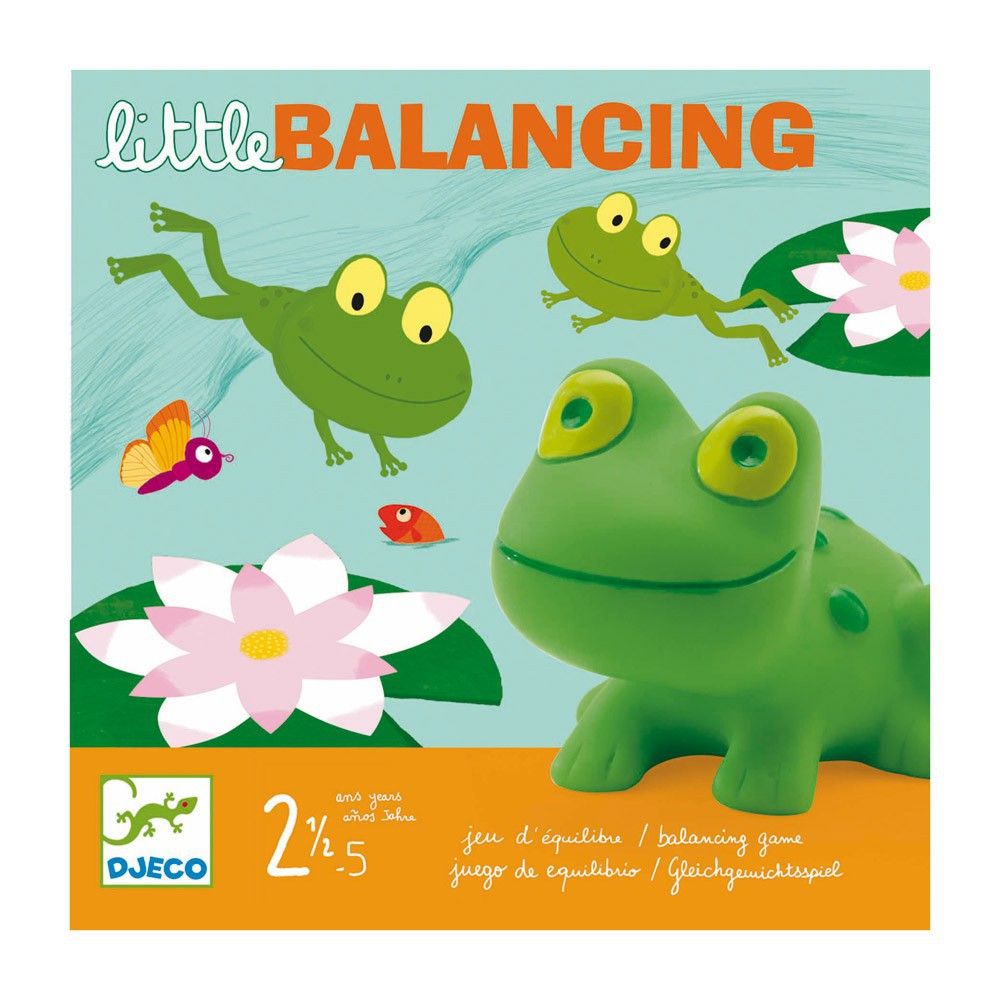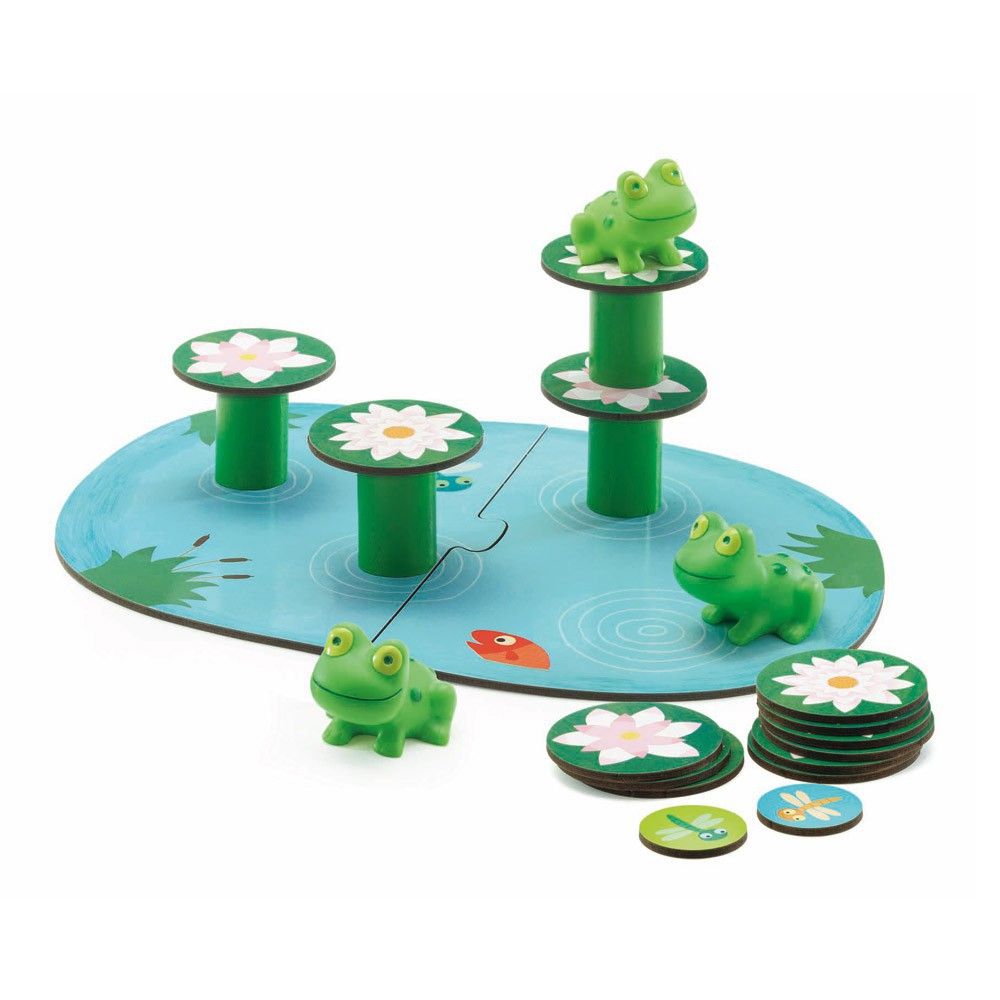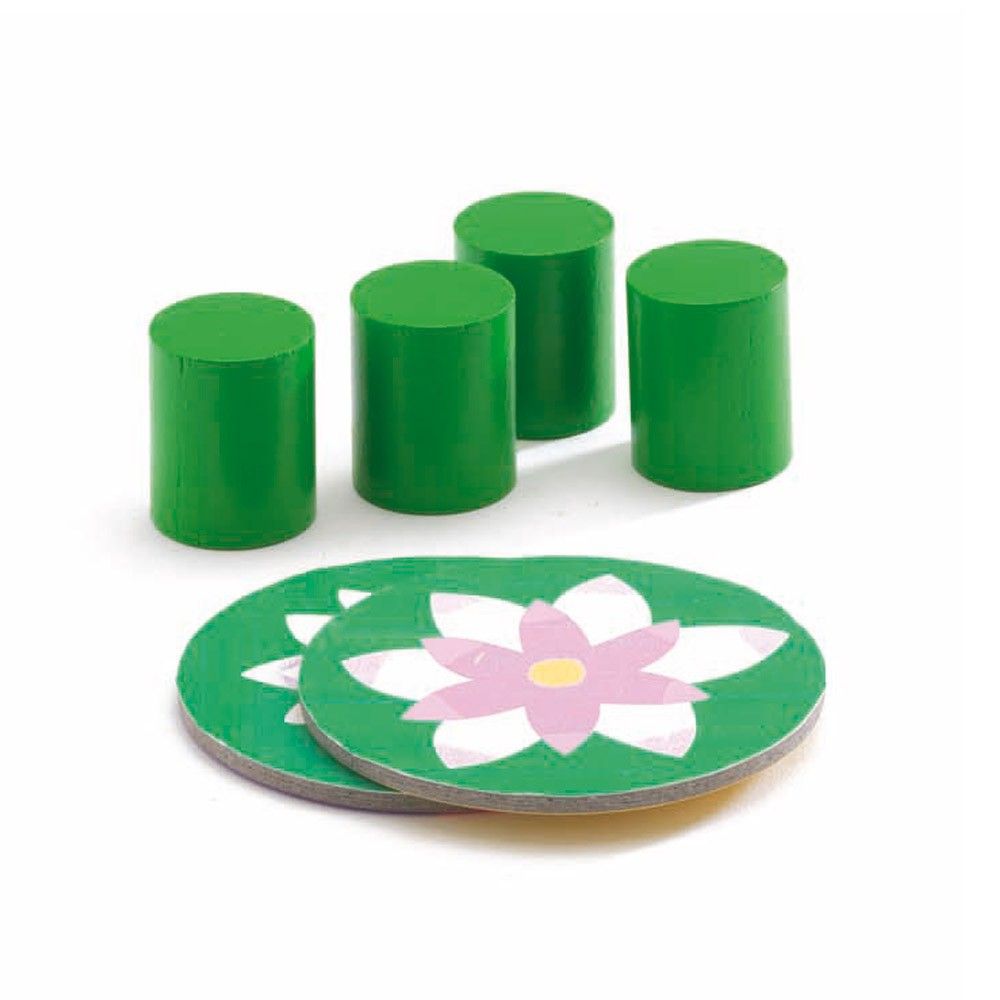 Djeco
Little balancing - Balancing game
Description
Details : Balance the water lilies on the "stilts" and add the frogs on top of this shaky construction. You win when all the parts are placed on the board. Each player therefore gets a "winning point"., Dexterity and experimentation, 10 minutes, 4 frog(s), 1 Lake, 12 silt, 12 Nymphs, 15 piece(s)
From 2 to 4 years old, player(s)
Age : From age 2 and a half to 5 years
Box 21.5 x 21.5 x 5 cm.