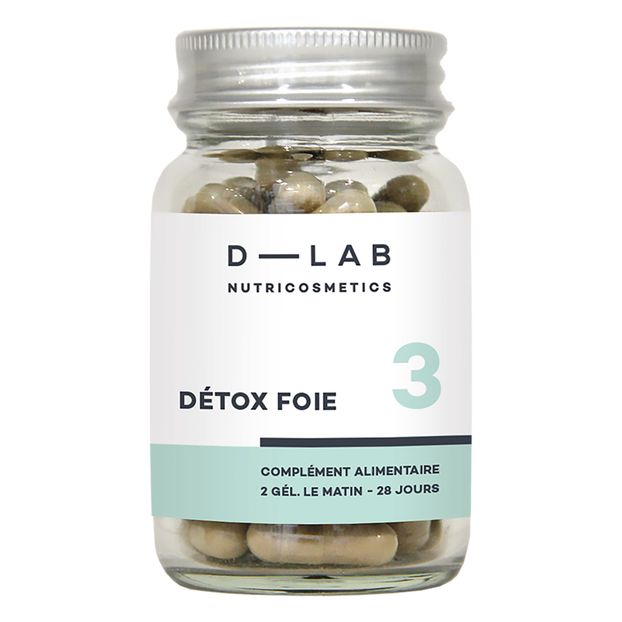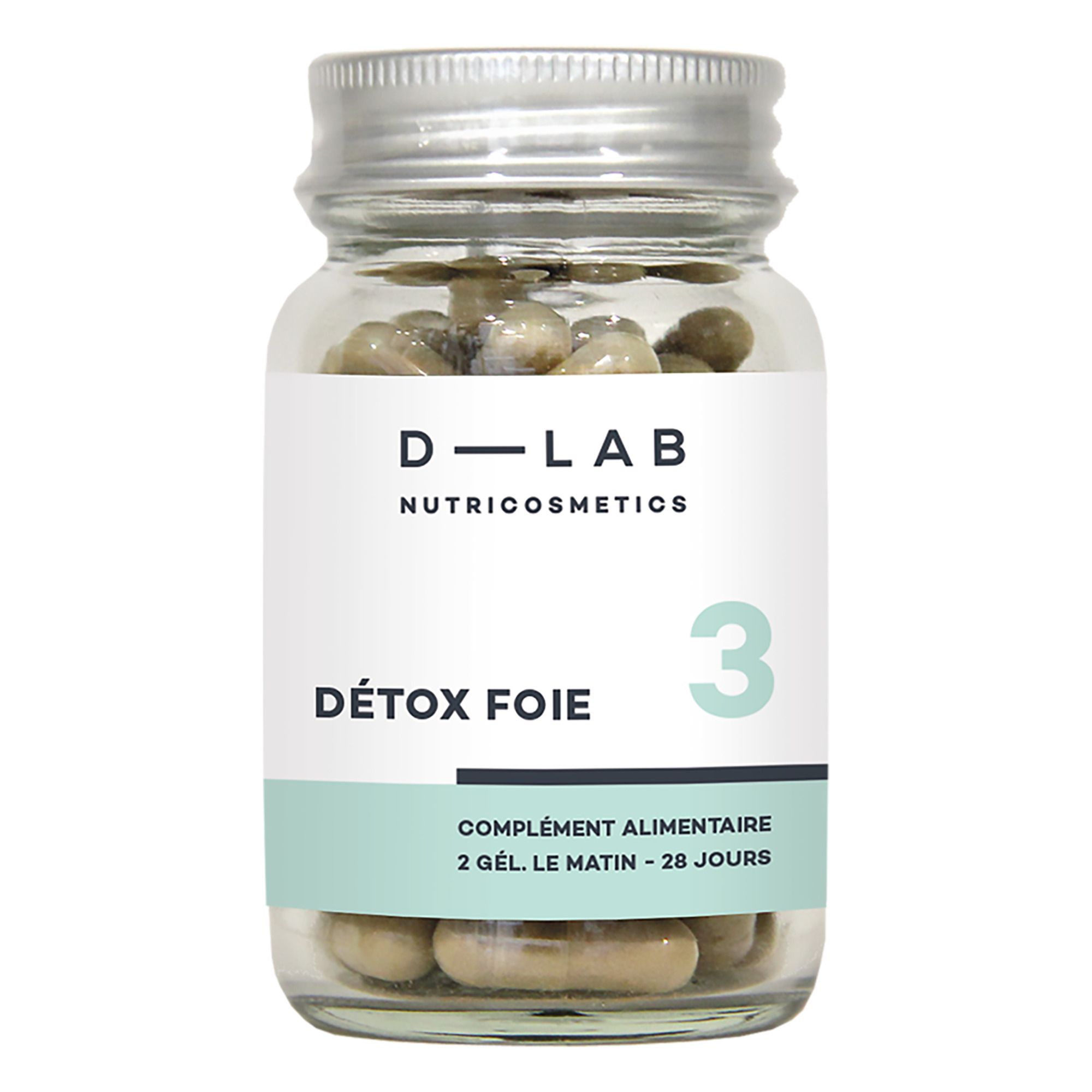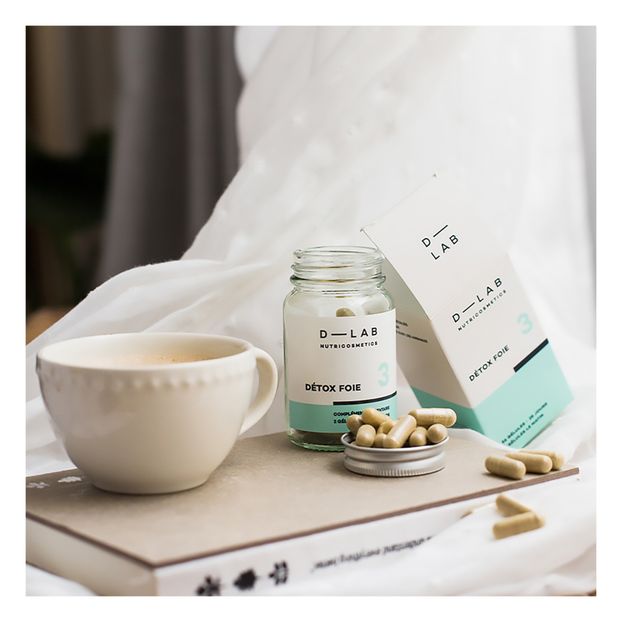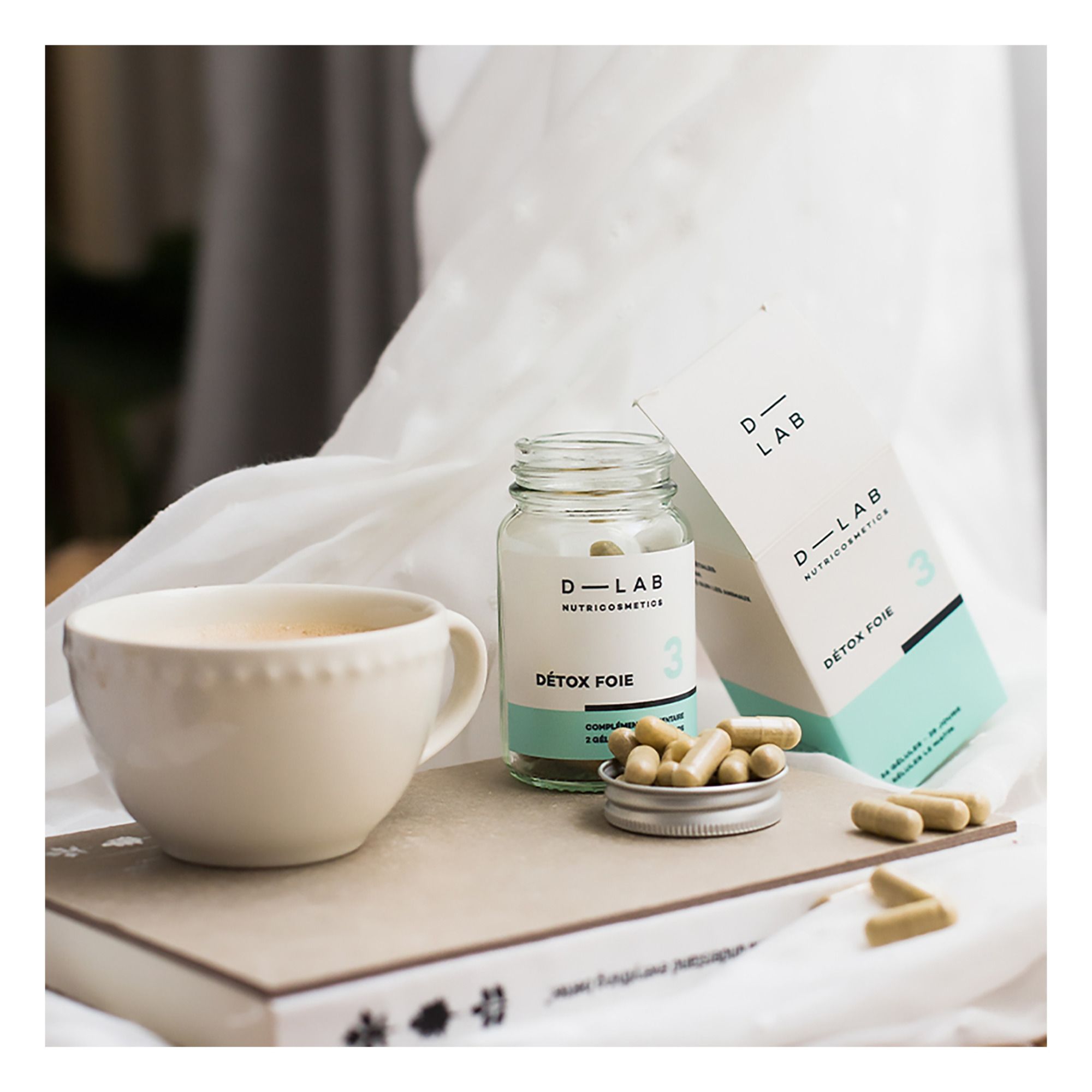 Liver Detox - 1 month

Description
A unique and innovative formula that brings together 12 concentrated active ingredients that are highly bioavailable and known to help regenerate and protect the liver, revive vitality, clear the skin and permanently eliminate toxins for an overall body cleanse.

BENEFITS:

A BLEND OF PURIFYING PLANTS: The formula contains a combination of purifying plants such as dandelion and artichoke extract, 4 times more concentrated in active elements than their dry plant equivalent, as well as black radish, known to promote detoxification and elimination of toxins by the liver, to purify the body as a whole.

A BLEND OF PROTECTIVE ACTIVE INGREDIENTS: The formula contains a combination of protective active ingredients naturally sourced from curcuma titrated to 95% curcuminoids and from milk thistle, 25 times more concentrated in active elements than its dry plant equivalent, and titrated to 80% silymarin, known to protect the liver and revive vitality.

COMPOSITION:

The formula is composed of a selection of natural active ingredients that are naturally present in food. Plant-based capsules that pass through the stomach and are released in the intestines, where the active ingredients are absorbed. Cruelty and gluten free. 100% clean: natural ingredients that are naturally present in everyday foods without nanoparticles. Developed with NO GMO, NO irradiated components, NO preservatives, NO endocrine disruptors, NO Titanium dioxide, NO chemical solvents, NO artificial flavouring. Made in France, ISO 22000 certified. Low environmental impact: jars made from 27% recycled products and infinitely recyclable, cardboard packaging sourced eco-responsibly, use of plant-based inks and printed at eco-approved "Imprim'Vert" certified printers.

DIRECTIONS FOR USE:

Jar contains 56 gastro-resistant plant-based capsules. Take 2 capsules per day. It is best to take the capsules in the morning while having breakfast to avoid your filter organs – which will be highly targeted – running on empty. Treatment recommended for 3 x 28 days. This formula is not recommended for people taking anticoagulant or thyroid medication.

INGREDIENTS:

Milk thistle (seed) - Silybum marianum (1.75 g) - Turmeric (rhizome) - Turmeric longa (800 mg) - Artichoke (leaf) - Cynara scolymus (320 mg) - Dandelion (leaf) - Taraxacum officinale Wiggers (160 mg) - Vegetable capsule : Hydroxypropylmethylcellulose - Desmodium (leaf) - Desmodium adscendens (120 mg) - Black radish (root) - Raphanus sativus (80 mg) - L-leucine (60 mg) - L-methionine (50 mg) - L-isoleucine (30 mg) - L-valine (30 mg) - Thermal salts (20 mg) - Anticaking agent : Magnesium Stearate - Selenium (55 µg) 100% VNR.

Contains curcuma: if you are taking anticoagulant medication, consult your doctor before using. Contains black radish: if you suffer from hypothyroidism or are taking thyroid medication, consult your doctor before using.
Details : Cosmetics items may not be refunded or exchanged
Made in : France
Nutritional Supplements & Vitamins
Nutritional Supplements & Vitamins