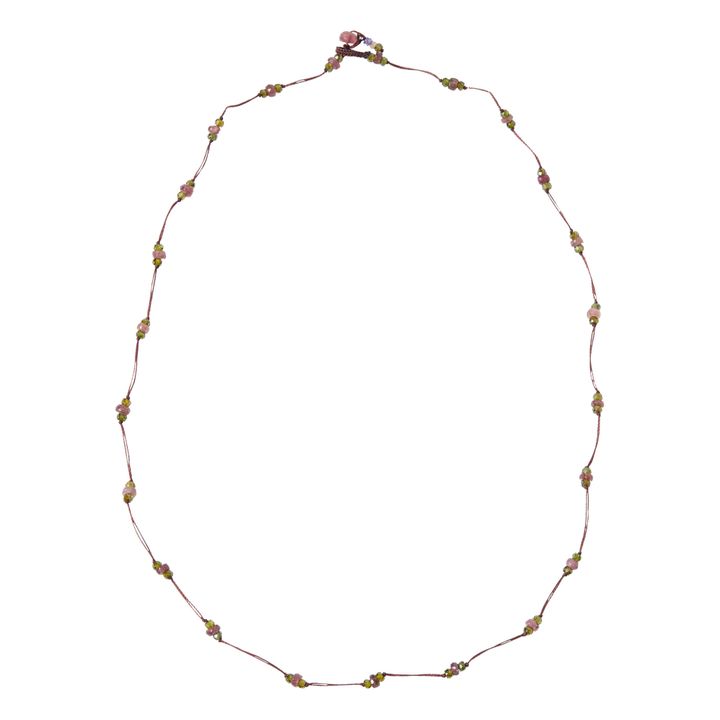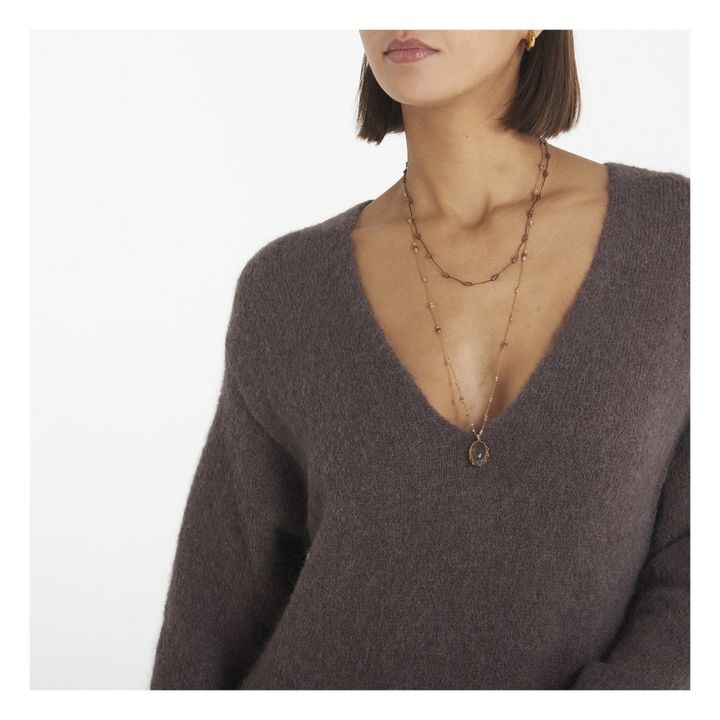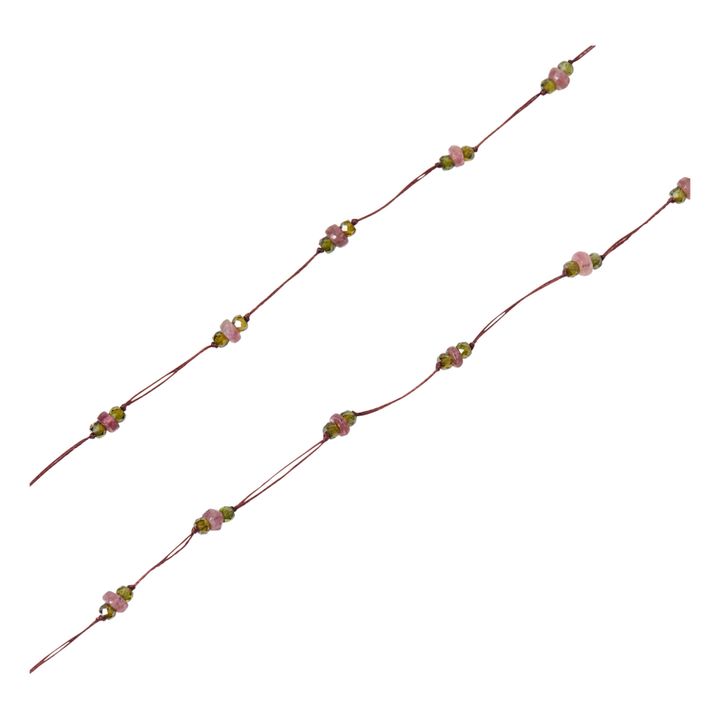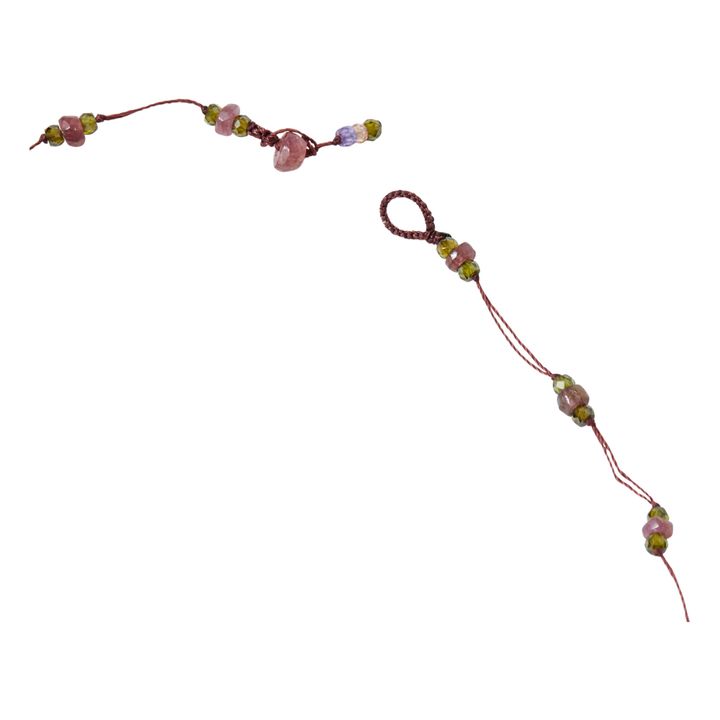 Sharing 
Loopy Sparkly Tourmaline Bracelet/Necklace | Plum
Greenable Criteria
Artisan made
This item was handcrafted by artisans using traditional skills and techniques. Only a limited quantity has been made; it has not been mass-produced.
DETAILS
The Loopy Sparkly can be worn as both a necklace or a bracelet, wrapped around the wrist three times, or around the ankle twice.
It beautifully combines faceted chrysoprase, carnelian, apatite, citrine, ruby, sapphire, peridot, labradorite, amethyst, emerald, and zirconium.

Tear drop toggle clasp.

6 month warranty in case of manufacturing defect.
DIMENSIONS
Avoid prolonged contact with water, oily substances and cosmetics