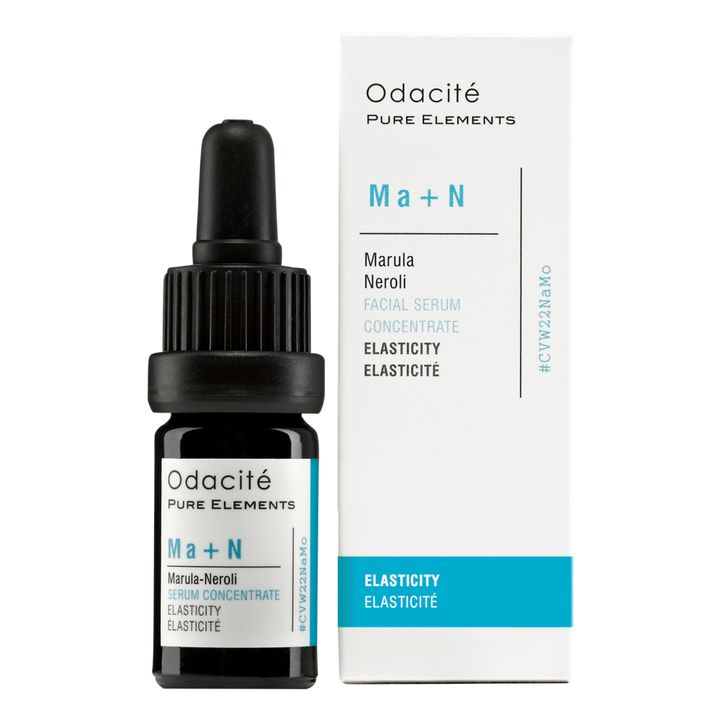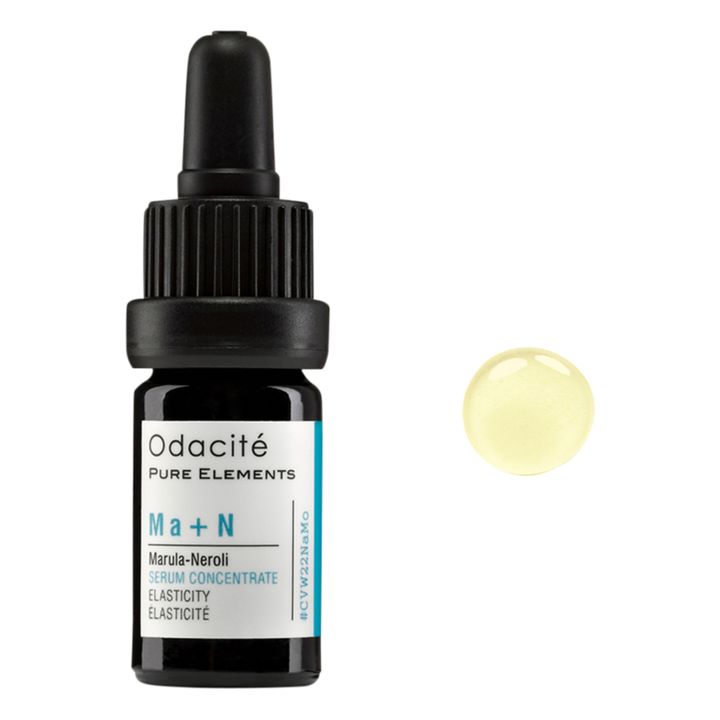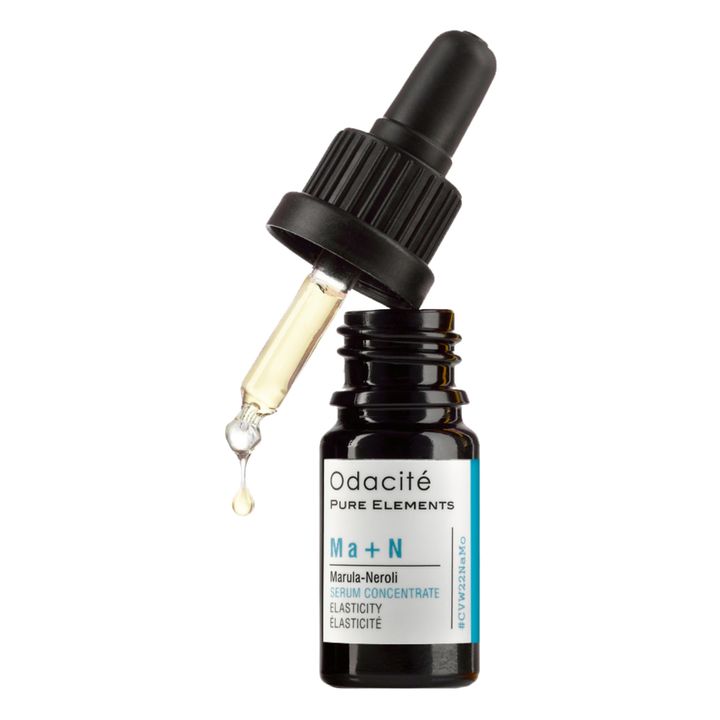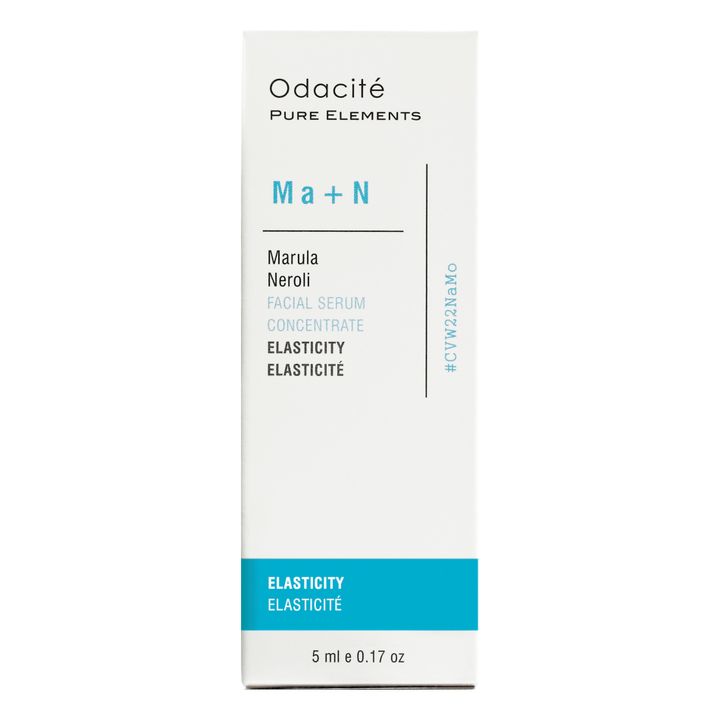 Odacité 
Ma+N Marula & Neroli Elasticity Serum - 5 ml
Greenable Criteria
Natural ingredients or fibres
This item has been made from natural materials, ingredients or fibres.
Description
This intensely moisturising serum concentrate has been formulated for skin that feels tight and has lost its elasticity. It provides long-lasting hydration and a comfortable feeling of suppleness. The result is visibly smoother and softer skin!
BENEFITS
Marula oil is cold-pressed and extracted in its virgin state, preserving its extraordinary benefits for the skin. Marula oil has been used for centuries to protect and nourish the skin, and is an ancient African beauty secret. It is nourishing but never greasy, and supports the skin in helping it to prevent transepidermal water loss. Extraordinary neroli oils combine with marula to promote a softer, smoother and more plump complexion.
COMPOSITION
Marula and neroli oils. Fragrance: Neroli
GMO-free
DIRECTIONS FOR USE
Suitable for normal to dry skin, Especially suited to mature skin
For an intensive solution: apply 2-3 drops directly to cleansed skin. You can also mix 2-3 drops into your daily moisturiser.
Cosmetic products can not be returned or exchanged, Dermatologically tested