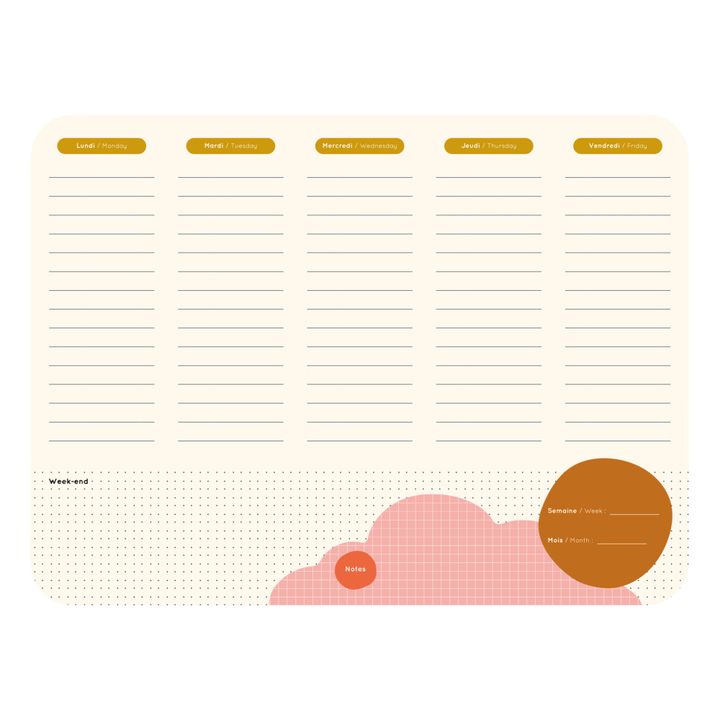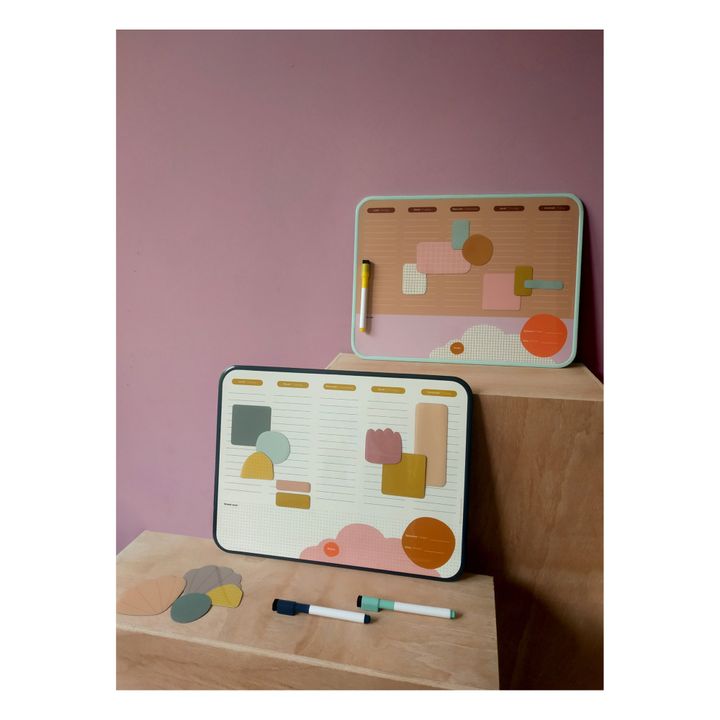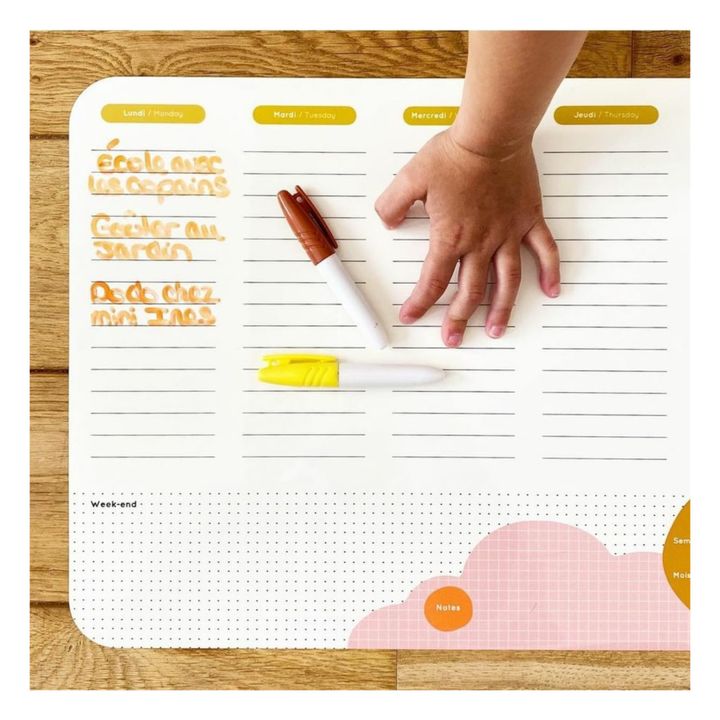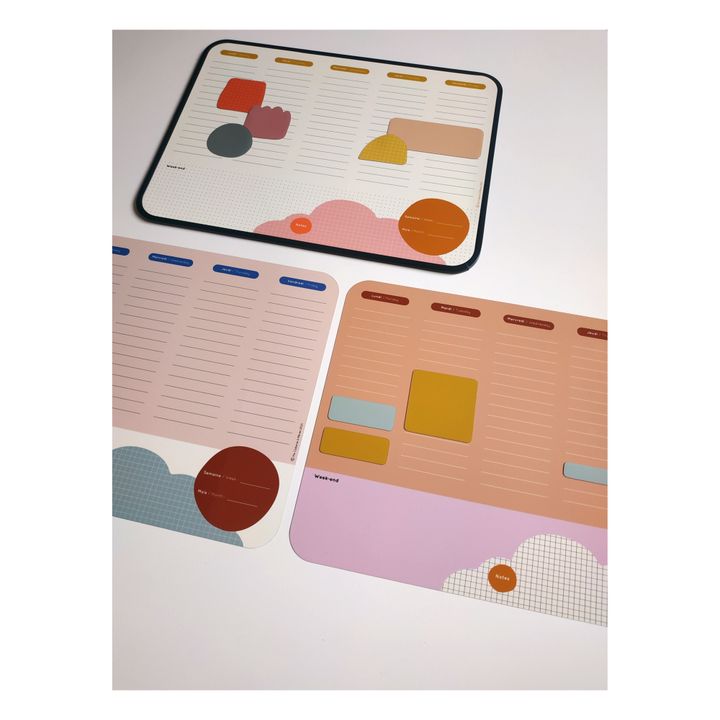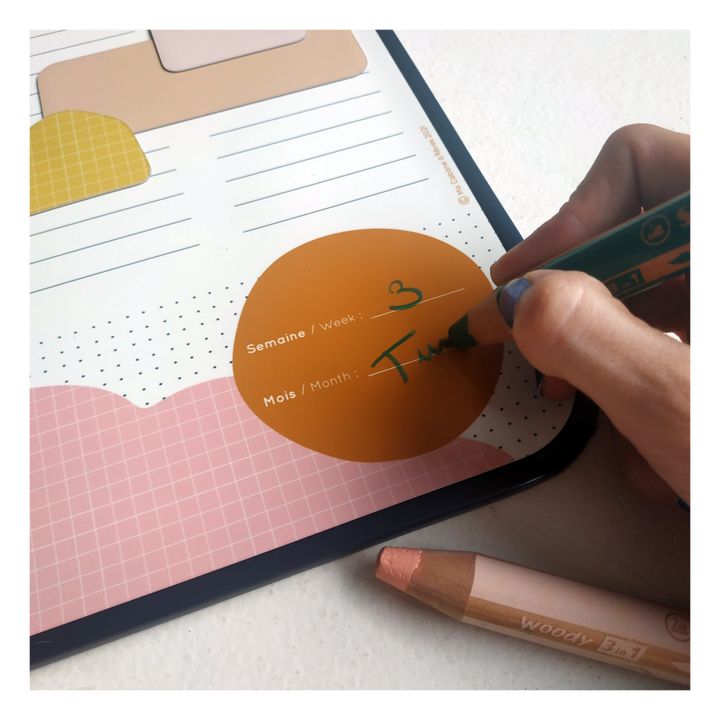 Greenable Criteria
Recycled or biodegradable packaging
This item's packaging has been made from recycled or biodegradable materials (which decompose into natural components found in nature).
Description
This reusable weekly planner is an alternative to the paper versions whose sheets all end up in the rubbish once the day and/or week is over.With a dry erase surface, write and rewrite endlessly!
DETAILS
We recommend the use of dry erase markers. Water erasable markers also work.
Compatible with the Little Cabane Magnetic Blackboard sold separately on our website. The magents can be used on other magnetic surfaces found around the house: fridge, radiator, armored front door etc.
Helps to develop vocabulary, Helps children learn to read, Helps children learn to write
AGE
COMPOSITION
DIMENSIONS
Length : 39 cm, Height : 29 cm