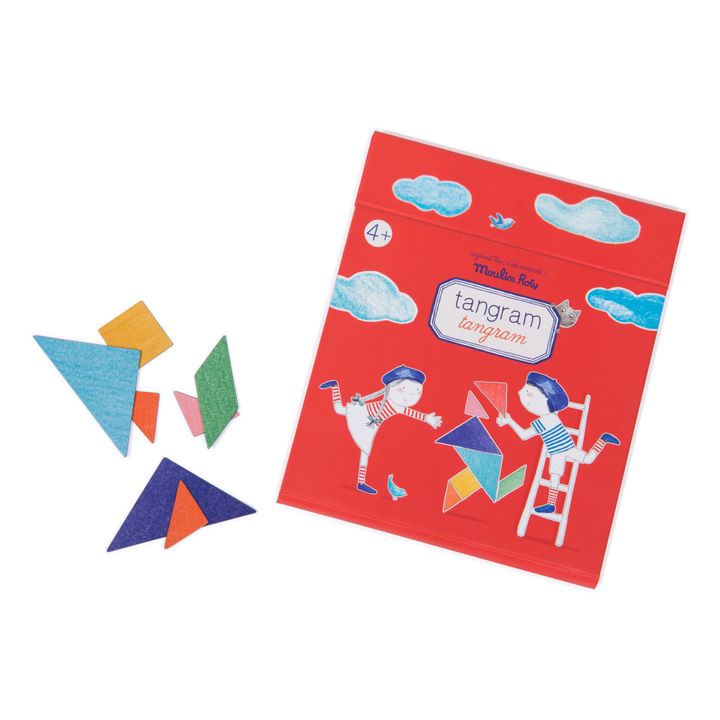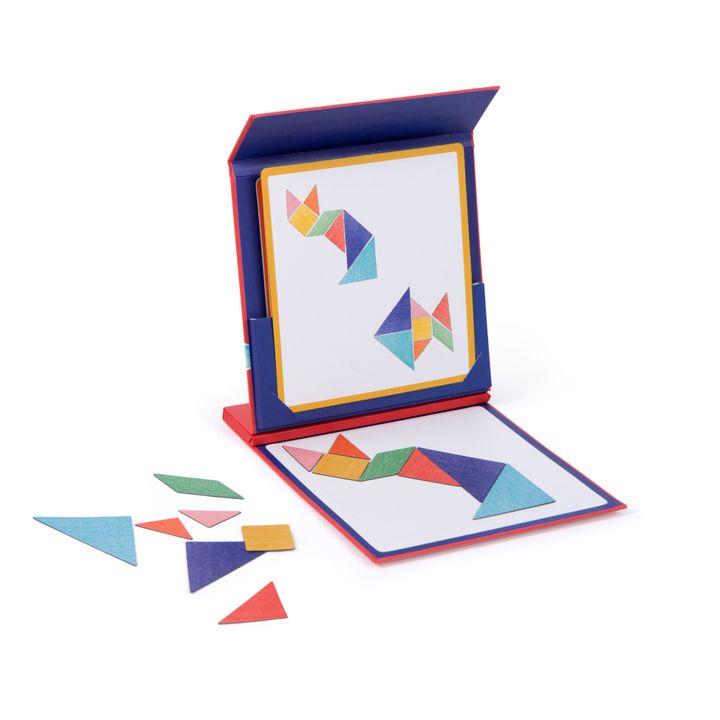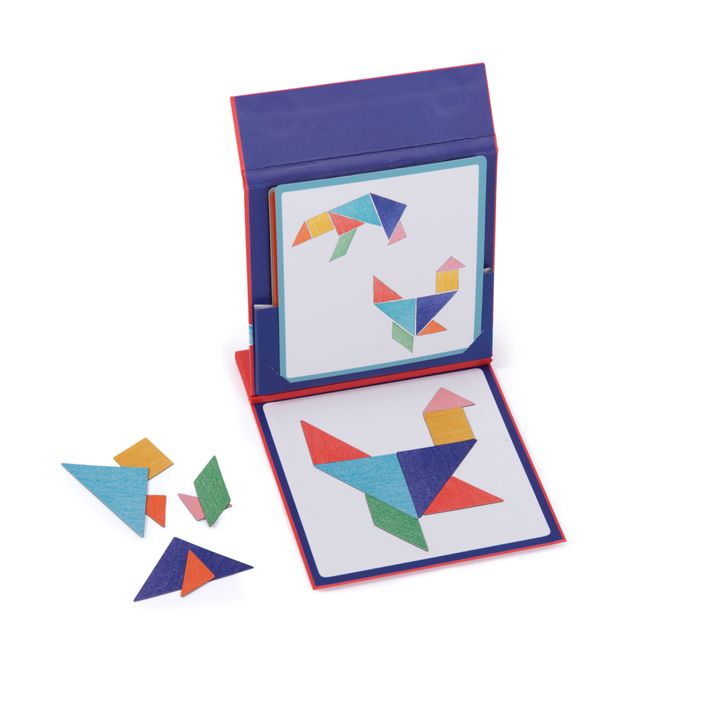 Description
Through this tangram puzzle, your child will become familiar with the different shapes - squares, triangles and rhombuses - in order to reproduce the figures presented on the cards. This game encourages them to use logic and reflection to correctly position the different pieces on the magnetic board.
DETAILS
Helps to develop dexterity, Helps develop concentration skills, Helps children develop logical thinking skills
9 double-sided template cards; 36 magnetic geometric pieces.
AGE
COMPOSITION
DIMENSIONS
Length : 18 cm, Width : 15 cm