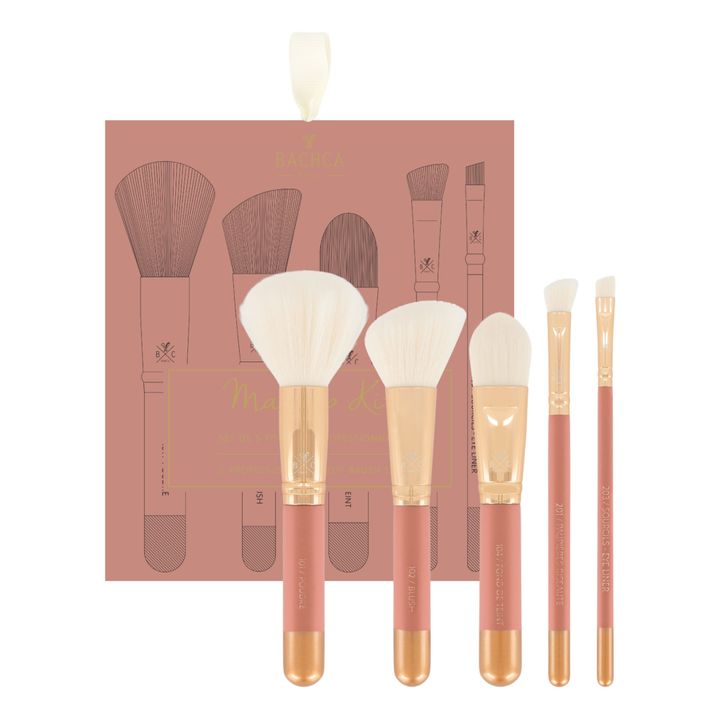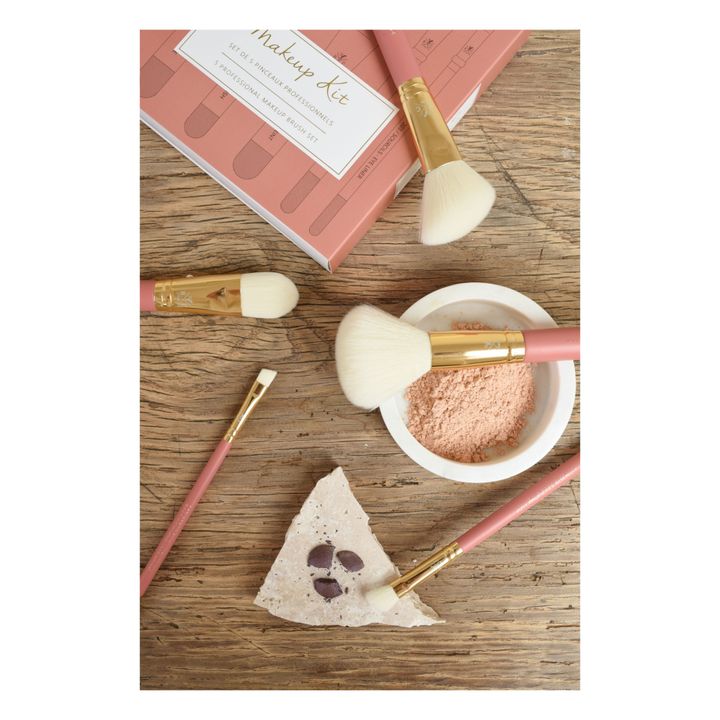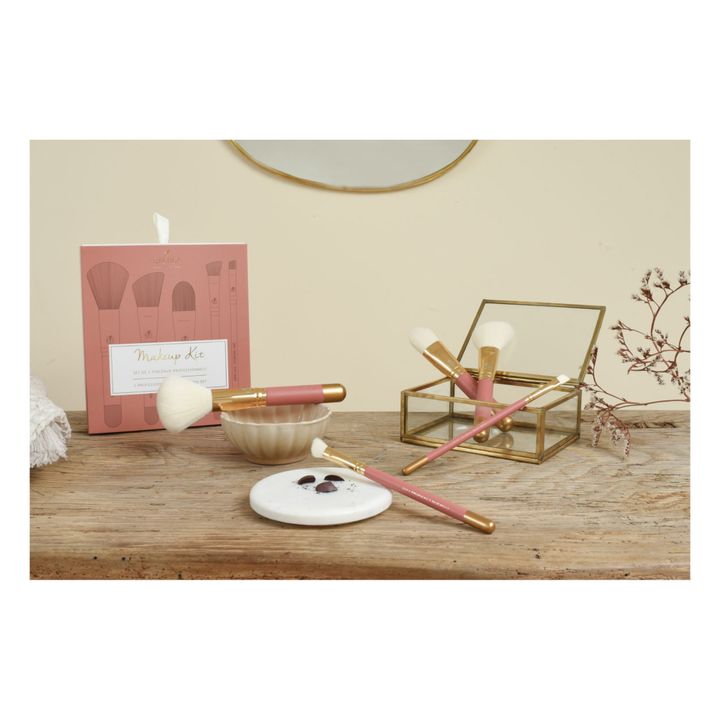 Bachca 
Makeup Brushes - Set of 5 Terracotta
Greenable Criteria
Natural ingredients or fibres
This item has been made from natural materials, ingredients or fibres.
Description
This makeup brush set includes 5 brushes for face and eyes: a powder brush, a blush brush, a foundation brush, a beveled eye shadow brush, and an eyebrow and eye liner brush.

BENEFITS
These brushes will allow you to apply your makeup with precision and comfort.
CONTENTS
Powder Brush: Ideal for applying compact or loose powder evenly all over the face.

Blush Brush: Ideal for applying pressed or loose powder. Its bevelled shape follows the curves of the face and allows a perfect application on the cheekbones.

Foundation Brush: Ideal for flawless foundation application.
Its slightly graded synthetic bristles allow you to apply an ultra-thin film of foundation for a velvety, even result.

Bevelled Eye Shadow Brush: Ideal for applying eye shadow. Its bevelled tip is designed to work shadows into the crease of the eyelid and on the brow bone.

Eyebrow and Eye Liner Brush: Can be used to apply and blend eyebrow pencil as well as to draw an eyeliner line. Its fine, bevelled synthetic fibres enable you to draw the eye contour very precisely in order to define and intensify the look.
COMPOSITION
Pure fibre synthétique, Manche : Bois de hêtre, Virole : Aluminium
DIRECTIONS FOR USE
To clean your brushes: Dip the brush head in water, then apply mild soap in the palm of your hand. Rub the brush in your hand in small circular motions and rinse.
Cosmetic products can not be returned or exchanged
Displaying 11 out of 11 items