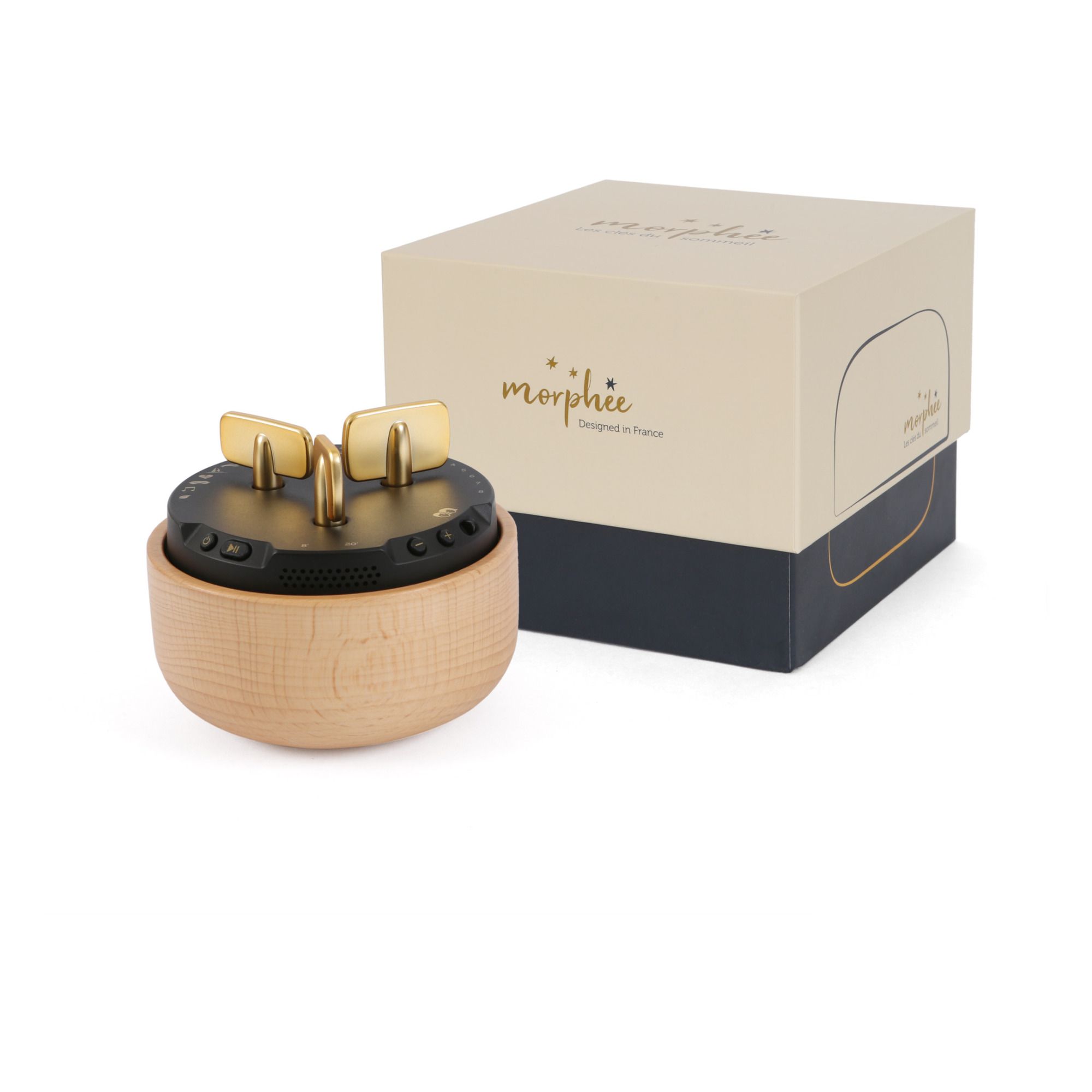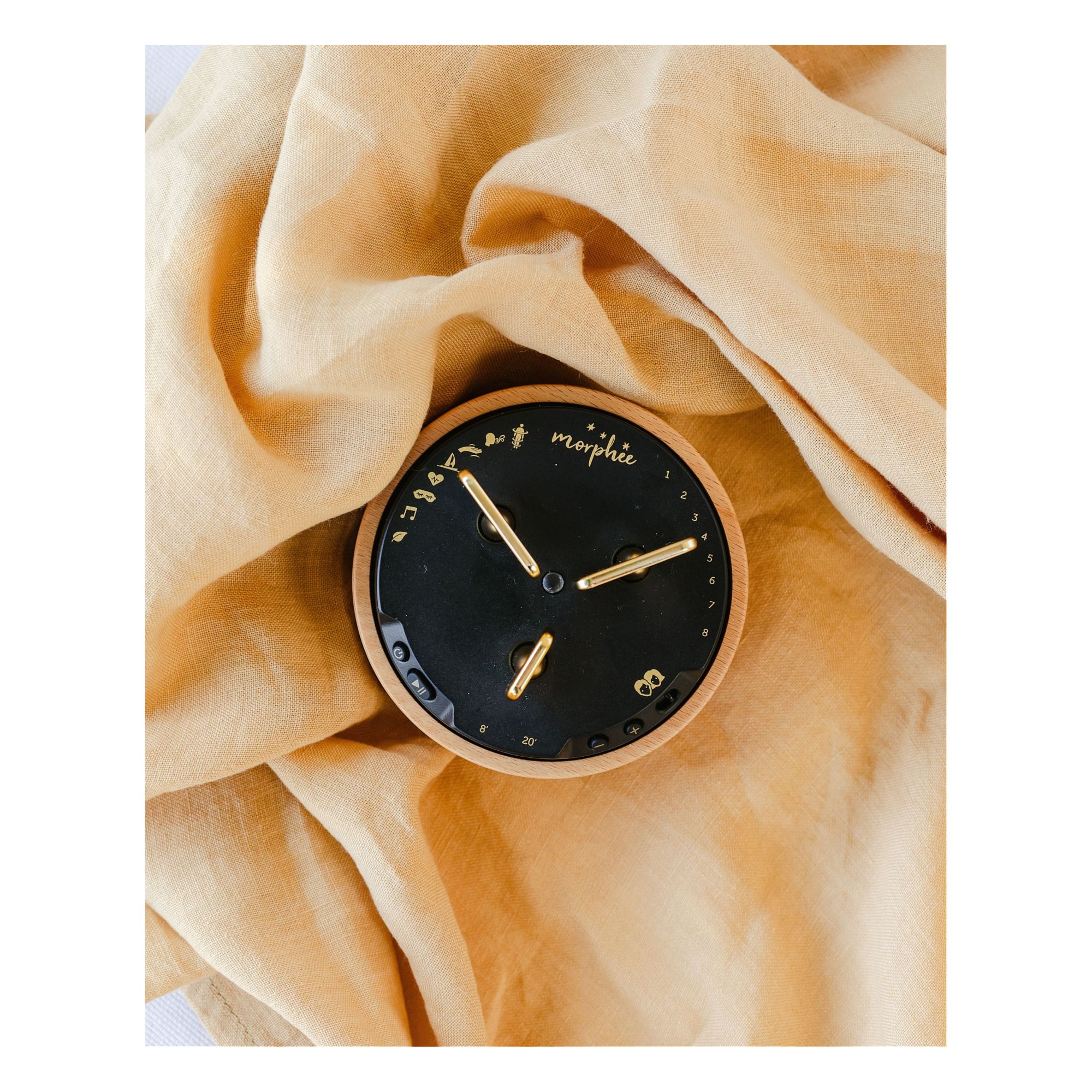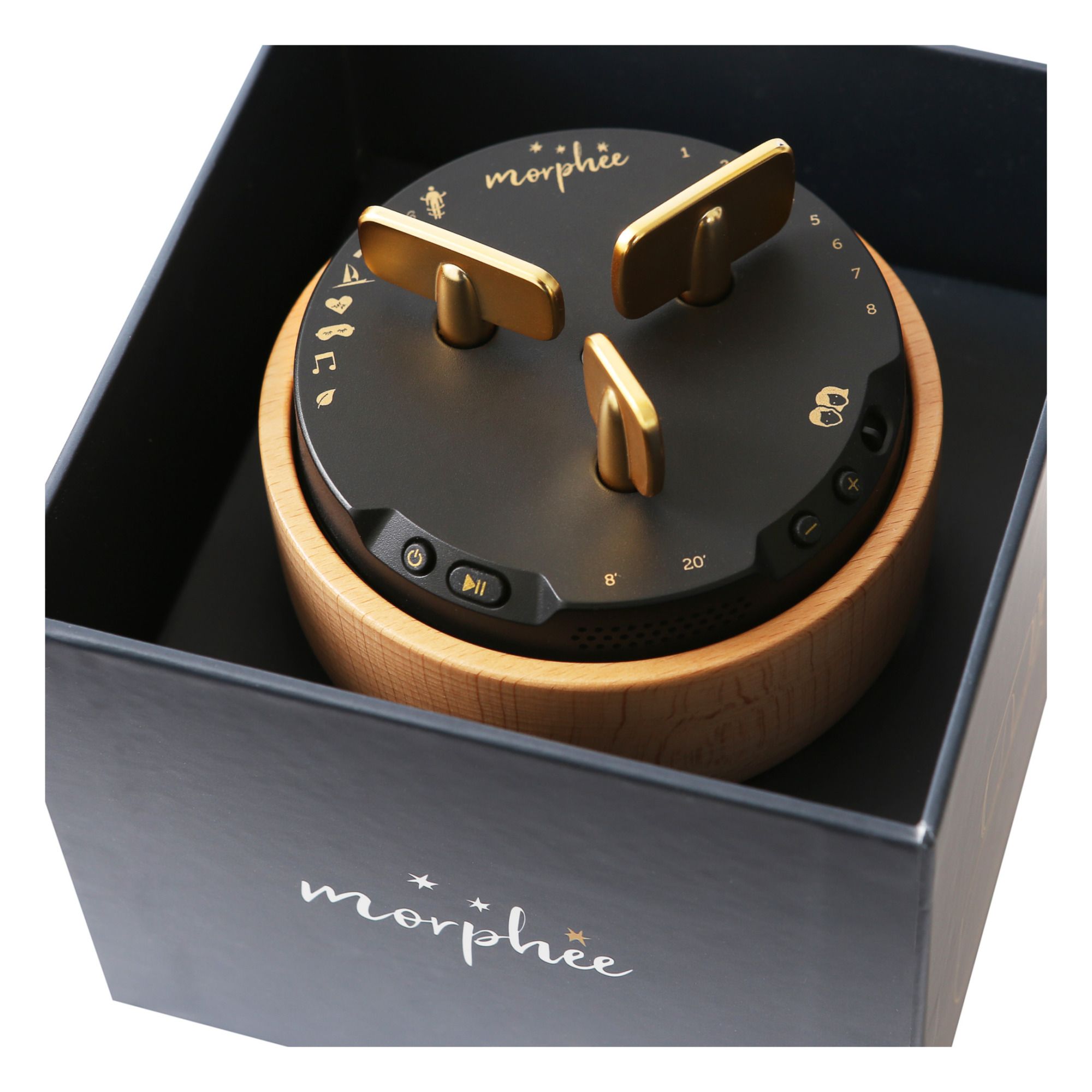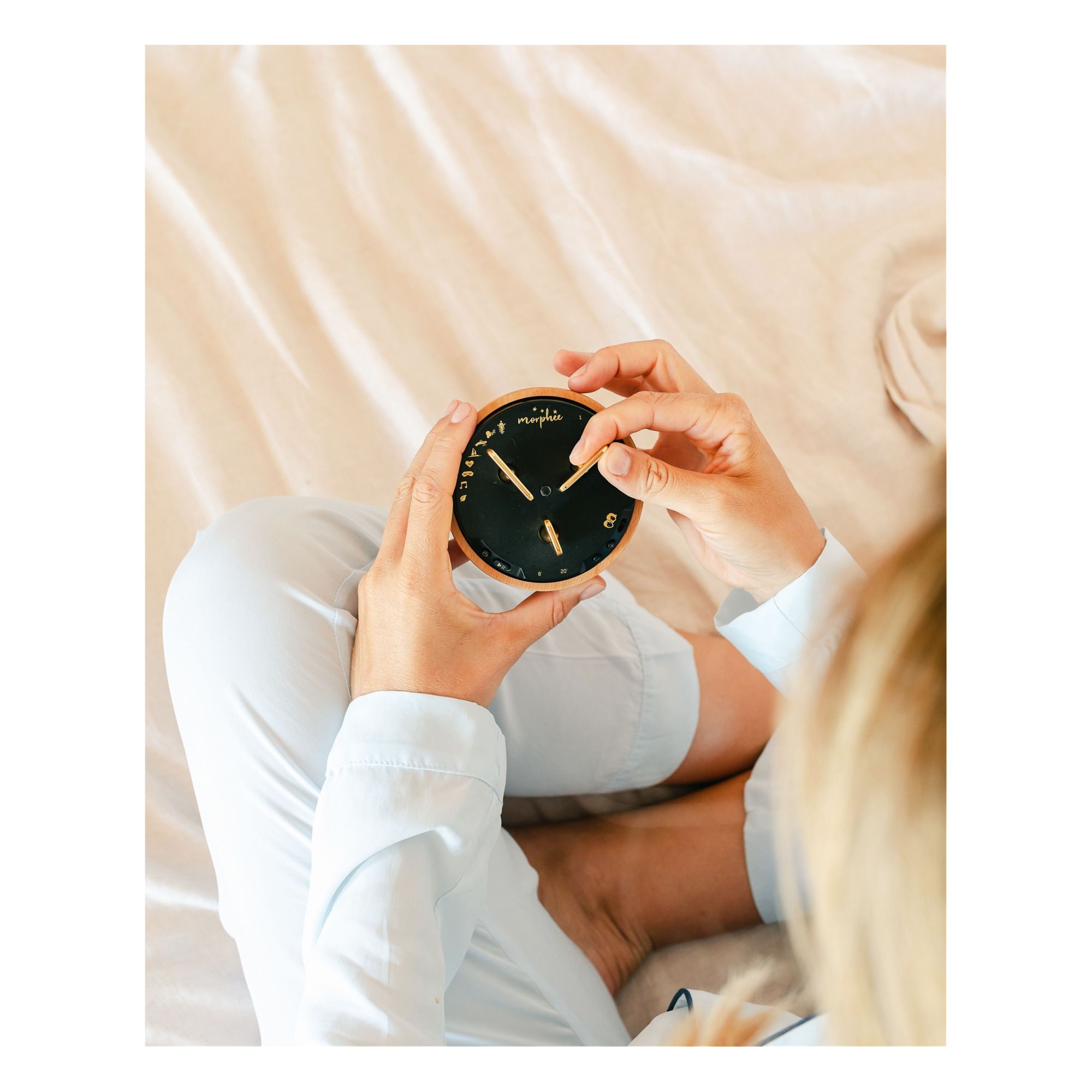 Morphée
Meditation & Sophrology Box - EN
Description
This little meditation box helps you to fall asleep and promotes deep, restful sleep.
DETAILS
Speaker and jack, Micro USB charger.
100% disconnected: no waves and no screen.
Battery operated with 7 days battery life or mains operated.
Morphée contains more than 200 combinations of guided sessions performed by sleep professionals.
With the first key, choose the theme of your session (7 themes), with the second, choose your session (each theme contains 8 sessions) then the duration (8 or 20 min) and the voice that will guide the session (male or female).
COMPOSITION
DIMENSIONS
Diameter: 9cm
Weight : 0.6 kg