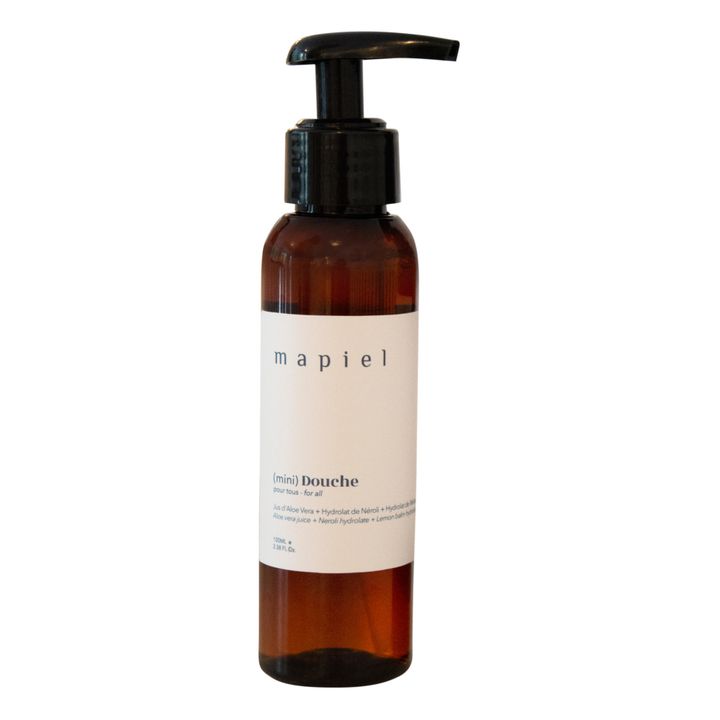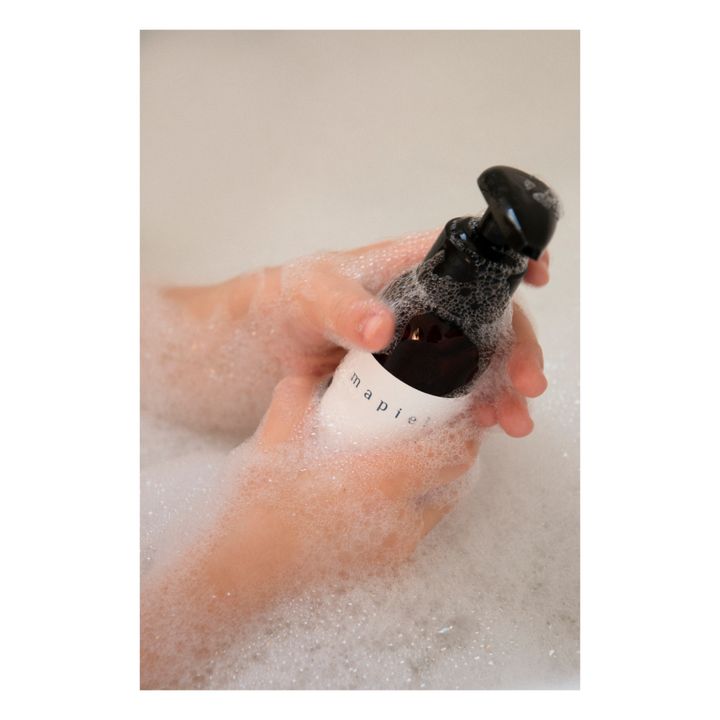 Mapiel 
Mini Shower Gel - 100 ml
Greenable Criteria
Animal welfare
This label ensures that no animals were harmed in the making of this item or its materials. Materials derived from animal origin were responsibly sourced.
Description
Thanks to this soothing vegan cleanser, skin is left gently clean and moisturised from the very first wash. Its light foam texture is plant-based and fragrance-free for gentlest cleansing experience.
BENEFITS
Aloe vera juice is a powerful active ingredient, rich in minerals, trace elements, enzymes, essential amino acids, mono- and polysaccharides and many other molecules such as saponin. It hydrates, nourishes, and soothes. Neroli hydrolate, with its sweet orange blossom fragrance, is also soothing. This hydrolate is known for its soothing, calming, and regenerating effects. Lemon balm hydrolate calms itching, soothes uncomfortable skin, and calms redness. Its slightly lemony and sweet scent brings a freshness that blends perfectly with neroli.
COMPOSITION
Pure Aloe Vera Juice, Neroli Hydrolate and Lemon Balm Hydrolate
DIRECTIONS FOR USE
Suitable for sensitive skin, Suitable for all skin types
Apply a dose with a trickle of water until a light foam is obtained, then massage the parts of the body to be washed. Rinse with water. Shake before use, avoid contact with eyes. Use daily.
Cosmetic products can not be returned or exchanged