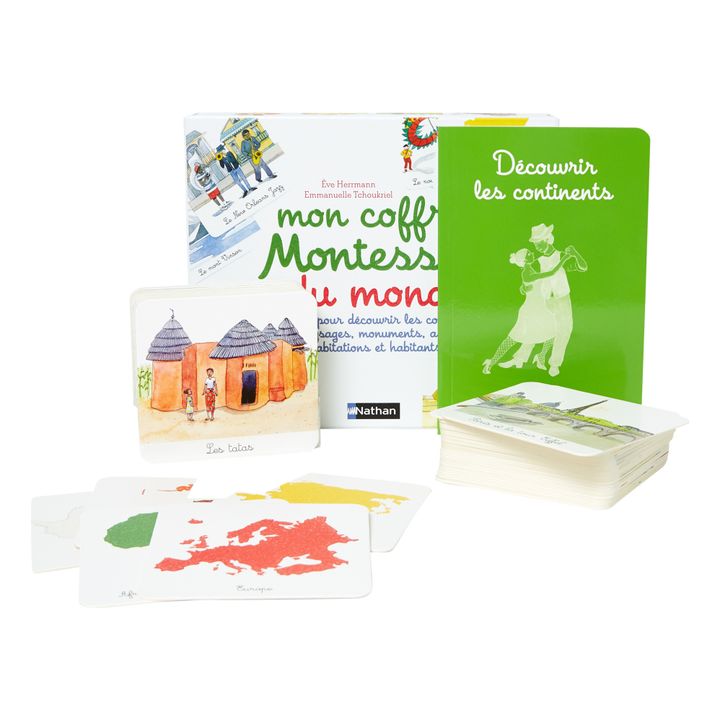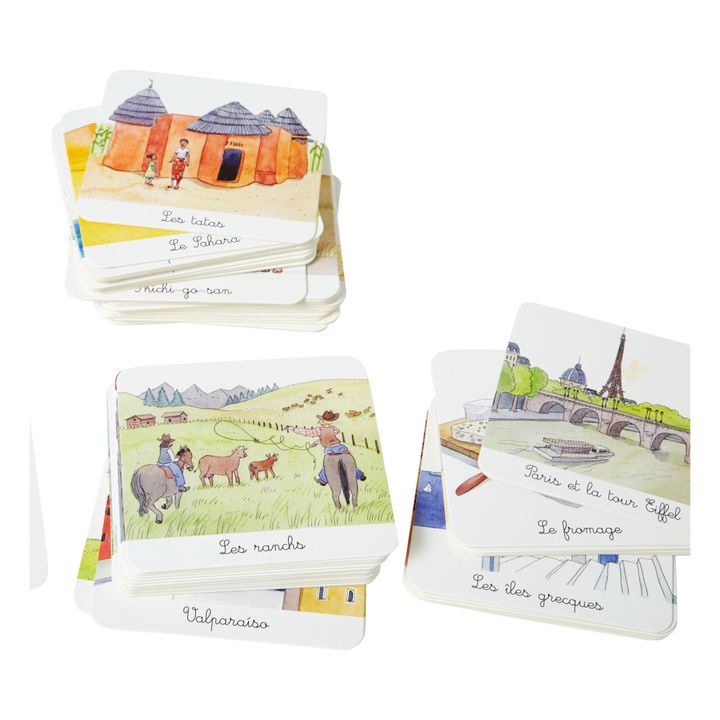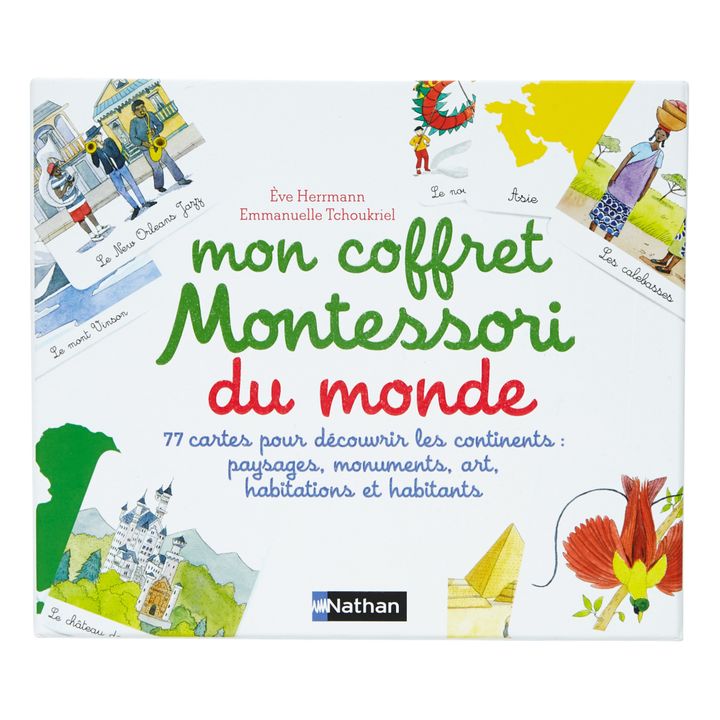 Description
Discover the richness of the continents with these Montessori Classified Cards.


Classified Cards are an essential part of Montessori education. They serve to feed children's curiosity, to open them up to the world and to enrich their vocabulary.

The aim of this set is to give the child an overview of the diversity and richness of the world, and to invite them to observe, discuss and discover the continents.
DETAILS
This kit contains:

7 tactile cards to identify the different parts of the world

70 cards to associate with each of the continents (10 cards per continent) to discover their inhabitants, landscapes, monuments, art...

A 64-page booklet to learn more about each continent: the countries that constitute it, the inhabitants, the history...
Author(s) : Emmanuelle Tchoukriel, Eve Herrmann
Language(s) : French
AGE
Displaying 11 out of 11 items