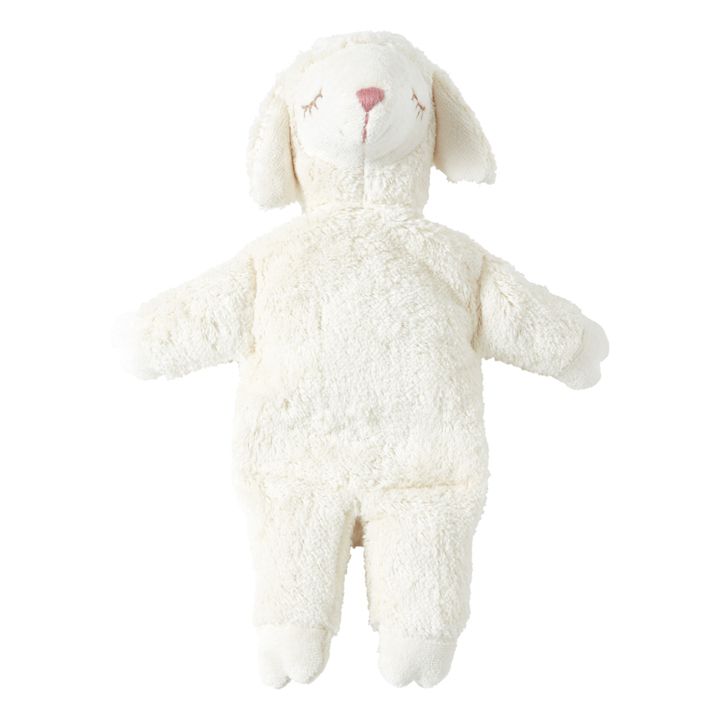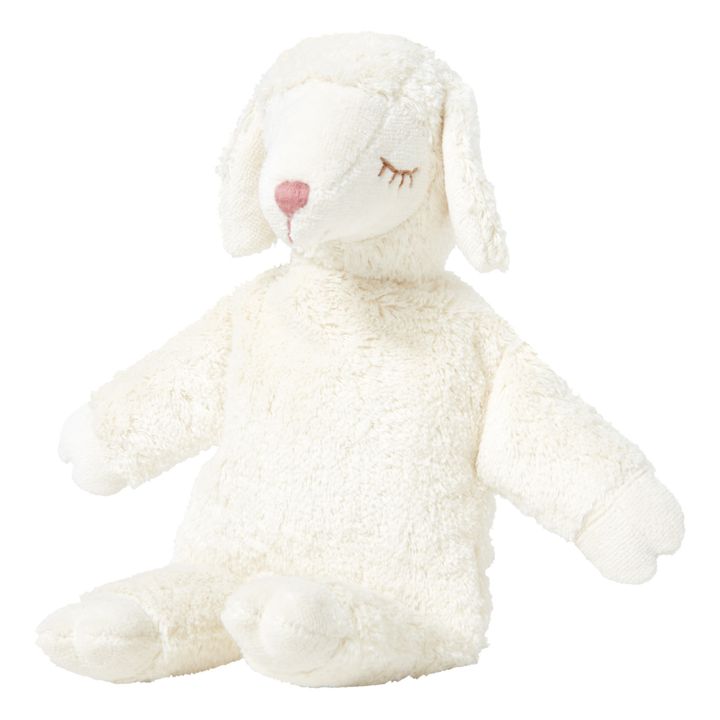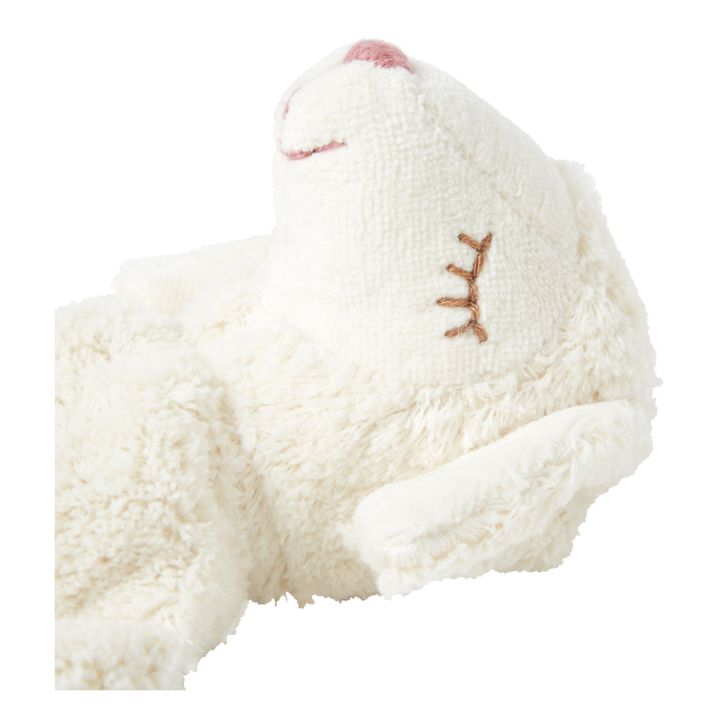 Greenable Criteria
Certified organic
The organic label certifies that this item has been made from environmentally friendly materials and ingredients, and contains no chemical substances.
Description
Cette peluche, qui a la particularité d'être également une bouillotte, accompagnera votre enfant durant de nombreuses années. Grâce à son sac intérieur rempli de pépins de raisin, elle peut être utilisée en bouillotte ou en version froide, selon les besoins de votre enfant. Le pépin de raisin a cette particularité d'être un produit 100% naturel et de conserver la température très longtemps.

DETAILS
En bouillotte, faites chauffer le sac intérieur au four environ 10-15 min à 75°C. En version froide, placez le sac intérieur au congélateur environ 30 min. Veillez à toujours vérifier la température avant de le donner à votre enfant.
AGE
COMPOSITION
100% Organic cotton, Rembourrage : Sheep's wool, Bouillotte : Pépins de raisin
DIMENSIONS
Length : 27.5 cm, Width : 10 cm, Height : 33 cm
Weight : 300 kg
Do not use in microwave, Carefully read the instructions before use
GOTS certified, Complies with CE standards
Requires adult supervision