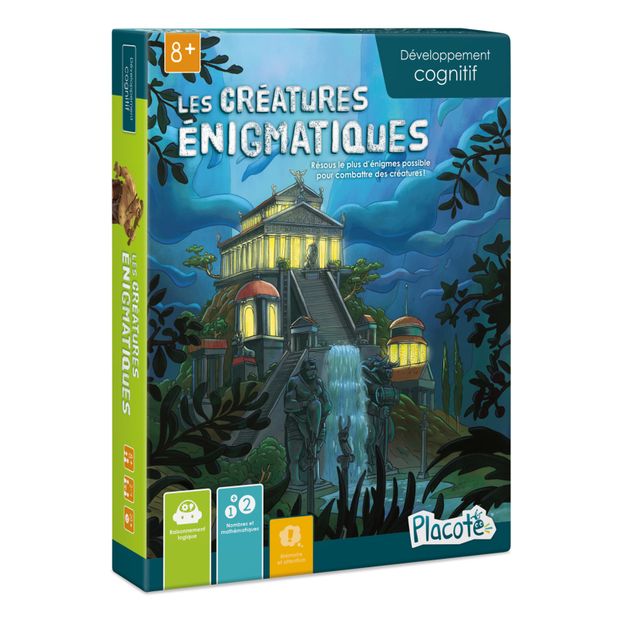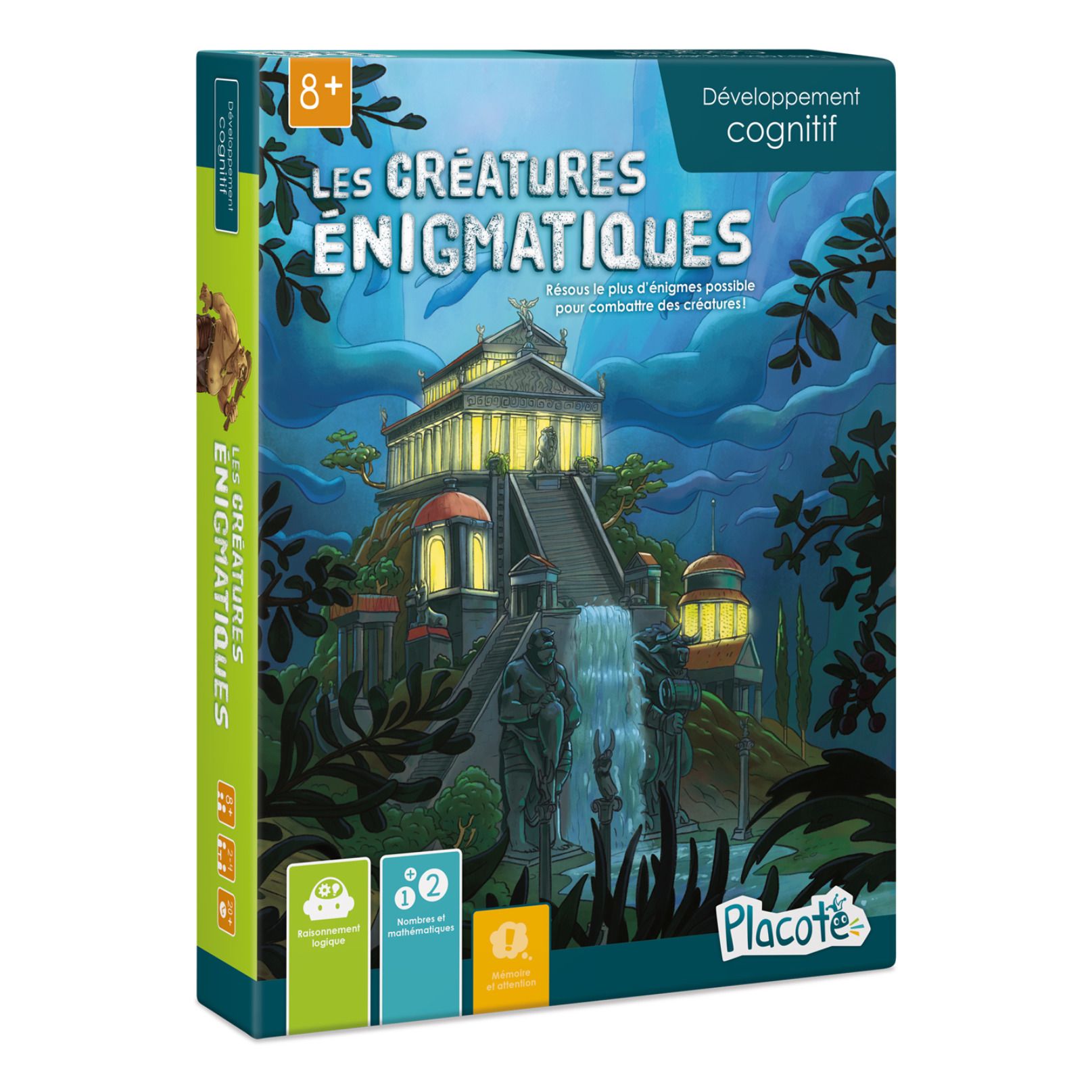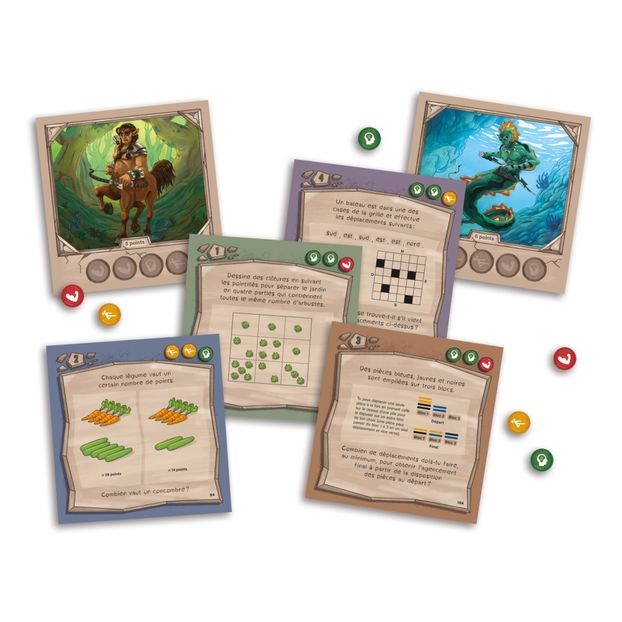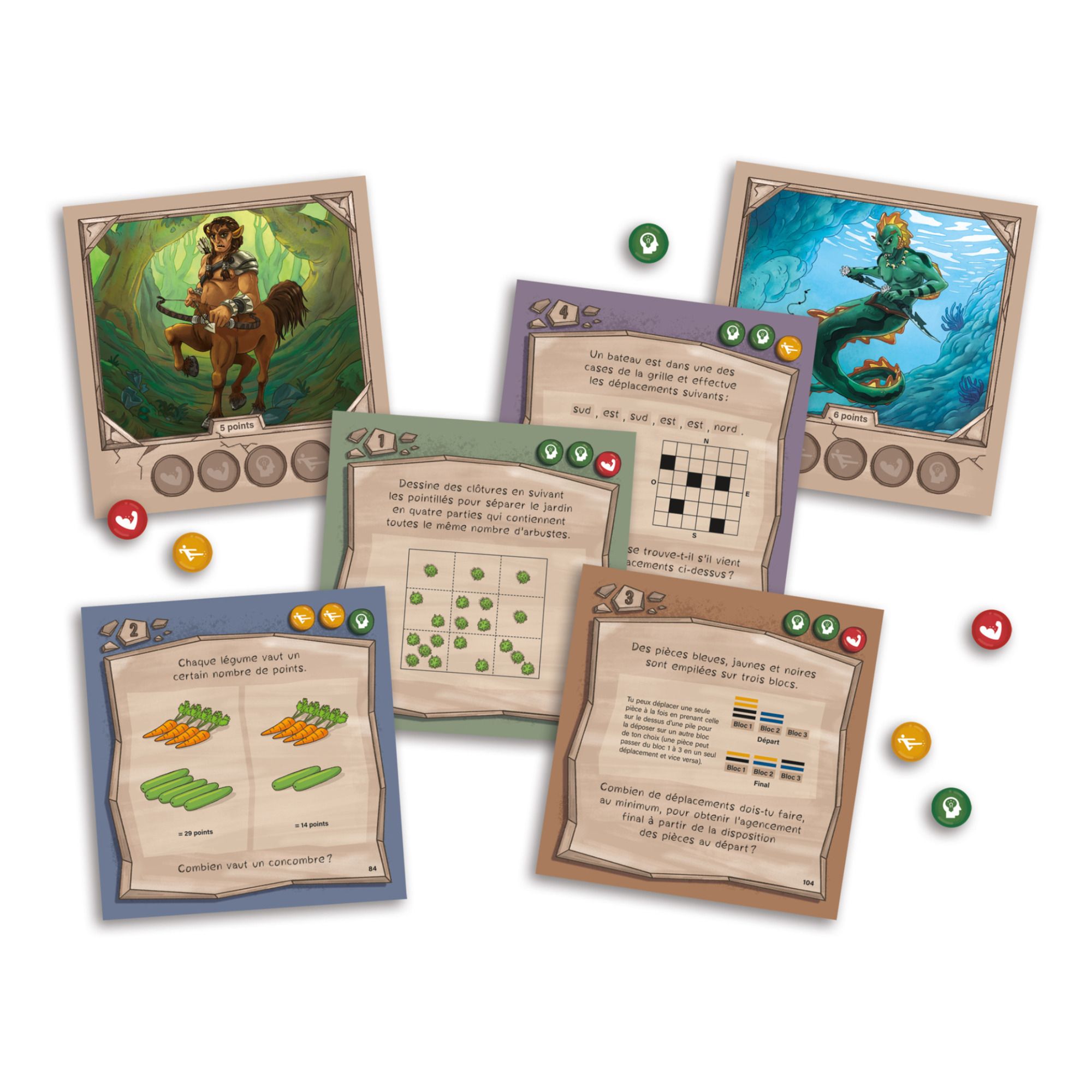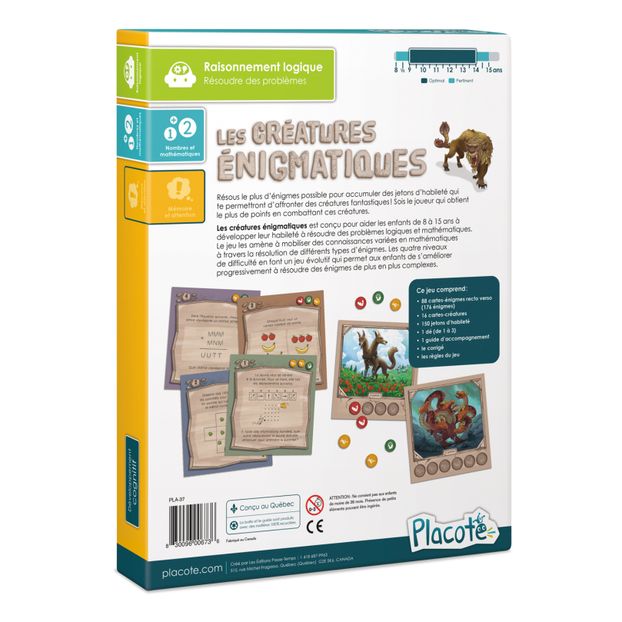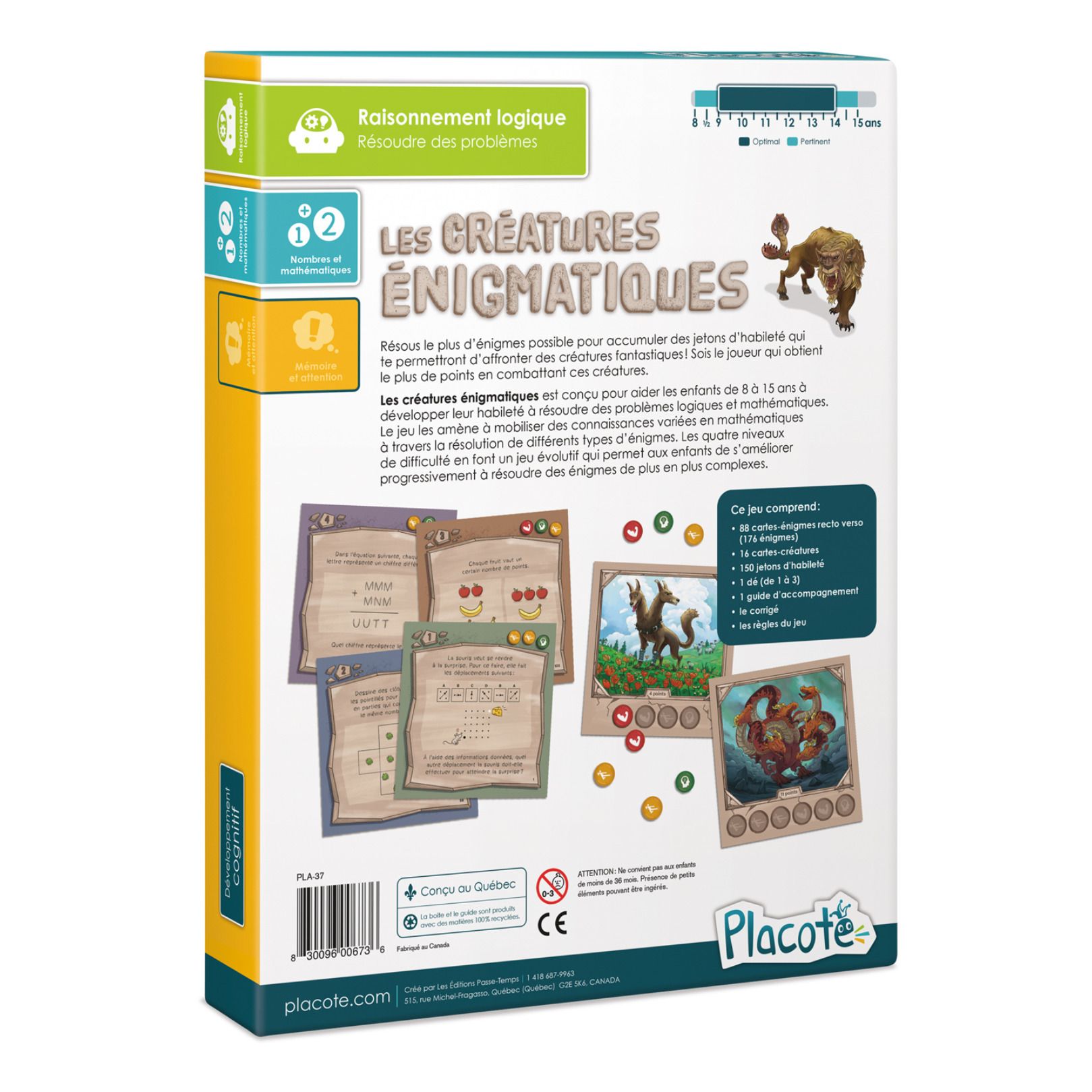 Mysterious Creatures
Description
Mysterious Creatures is a game designed to help children aged 8 to 15 develop their logical and mathematical problem-solving skills. The game encourages them to use various types of mathematical skills by solving different types of riddles. The four levels of difficulty make it an evolving game that allows children to progressively improve their ability to solve increasingly complex puzzles.
DETAILS
88 double-sided puzzle cards (176 puzzles), 16 creature cards, 150 skill tokens, 1 die (1 to 3), answer key and 1 instruction booklet.
Solve as many puzzles as possible to collect skill tokens that will allow you to battle the most mysterious creatures! The aim is to be the player who gets the most points by fighting these creatures.
AGE