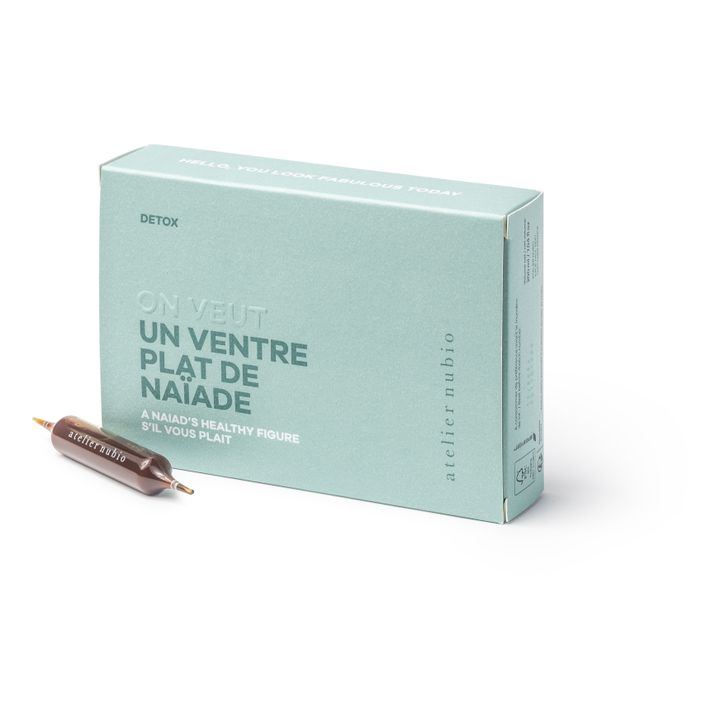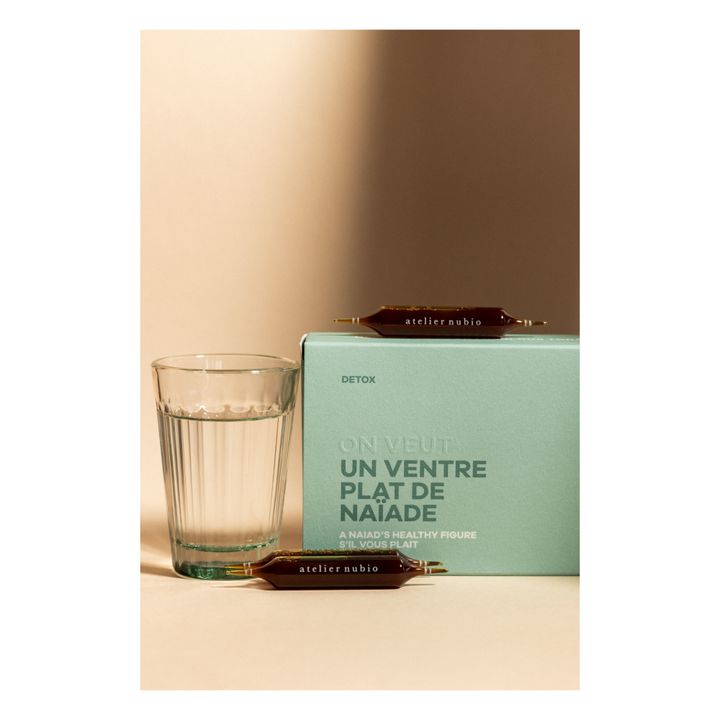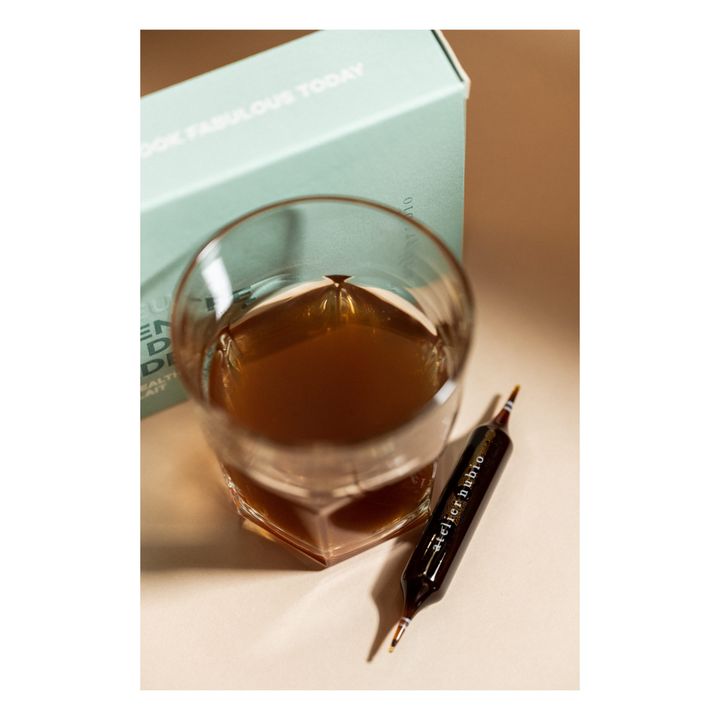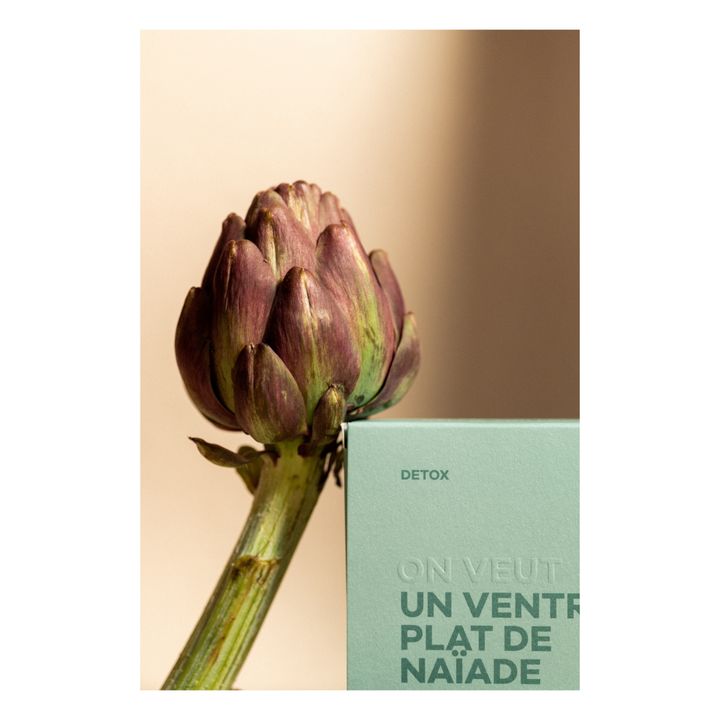 Greenable Criteria
Recycled or biodegradable packaging
This item's packaging has been made from recycled or biodegradable materials (which decompose into natural components found in nature).
Description
"We want…a flat stomach" are purifying plant-based capsules that cleanse, facilitate digestion, and detox while promoting liver function.

BENEFITS:

These nutrition supplements are recommended for people suffering from complex digestion (constipation, flatulence, bloated stomach...), water retention, heavy limbs, congestion in the abdominal area, and a slow metabolism. Artichoke is known for its draining and detoxing properties. It supports digestion and helps reduce intestinal discomfort. Sweet fennel helps drain the liver and promotes the secretion of bile while peppermint supports normal digestion and helps maintain gastrointestinal well-being. It prevents simple digestive issues, reduces satiety, and abdominal distention. Finally, birch sap is known to drain, detox and remineralise.

DIRECTIONS FOR USE:
Take 1 capsule a day, swallow on its own or dilute in a glass or water. Can be taken on an empty stomach or not, at whatever time of the day is the most convenient for you. Each jar contains 20 capsules of 10 ml. Recommended treatment: 2 months or 60 days (3 jars). Exceeding the daily dose is not recommended. This nutrition supplement should not be a replacement for a varied, balanced diet, and a healthy lifestyle. Keep out of reach of children. It is not recommended for people who are allergic to salicylates and who are taking anticoagulant treatment.

This product is not recommended during pregnancy. Pregnant women are advised to wait until they have given birth before starting this treatment. These nutritional supplements are suitable for women who are breastfeeding. Note that fennel is a galactagogue, but mint is an anti-galactagogue.

Store inside its packaging away from sunlight and heat.

COMPOSITION:
A formula based made from traditional French plant extracts (artichoke, fennel, peppermint, birch sap) which act together to restore intestinal well-being.

INGREDIENTS:
For a 10 ml capsule: water, aqueous plant extracts: peppermint leaves* (Mentha pipererita, 680 mg EPS) and sweet fennel fruit* (Foeniculum vulgare var, dulce, 385mg mg EPS**), birch sap* (Betula pendula, 1000 mg), concentrated grape juice* (1000 mg), dry extract of artichoke leaf *(Cynara soolymus, 250 mg).


*Ingredients sourced from organic farming
*EPS = dry plant equivalent.

Cosmetics items may not be refunded or exchanged
Made in : France