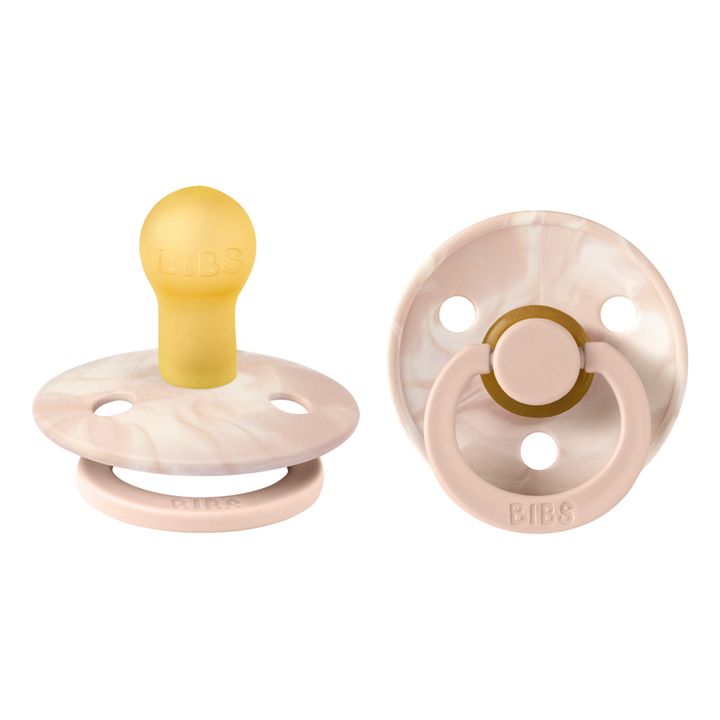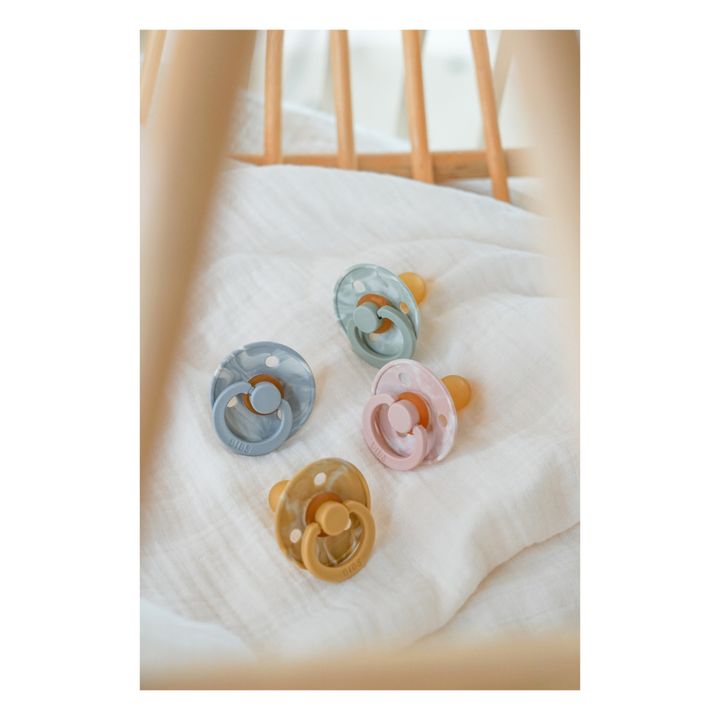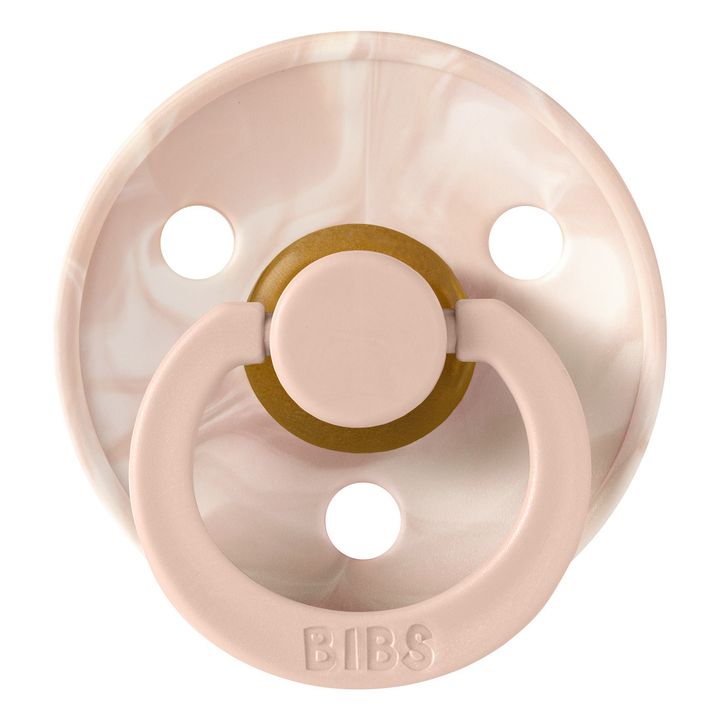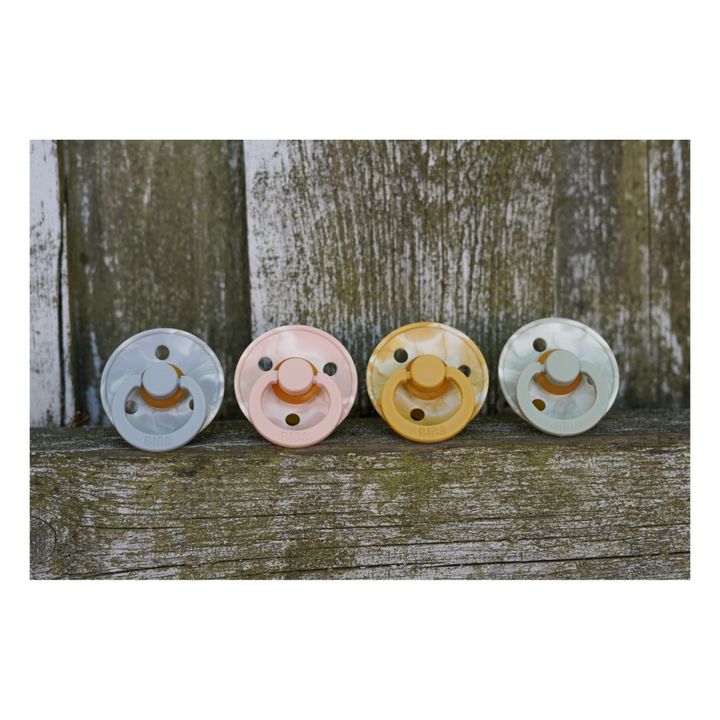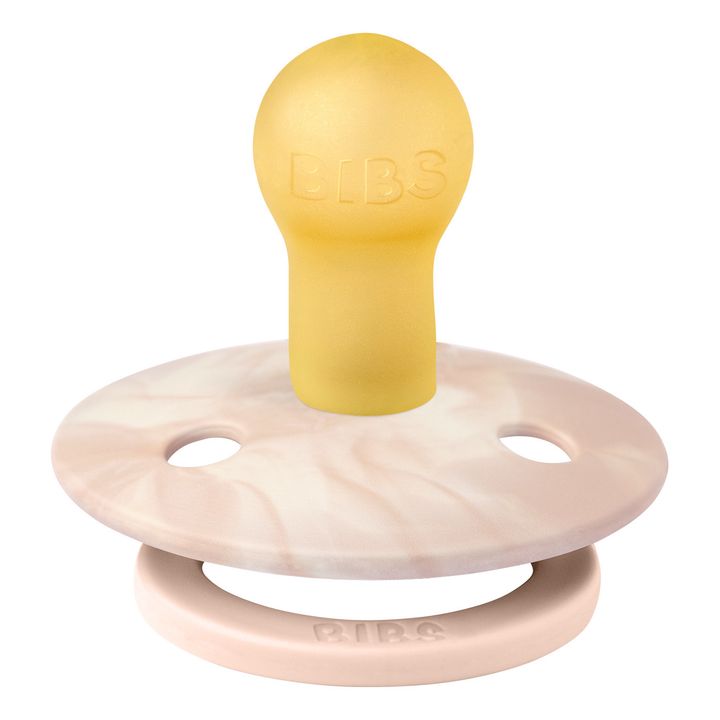 Bibs 
Natural Rubber Swirl Dummies - Set of 2 | Blush
Greenable Criteria
Natural ingredients or fibres
This item has been made from natural materials, ingredients or fibres.
Description
These beautiful dummies feature a subtle marbled pattern. They will quickly soothe and comfort your baby when they're upset.
DETAILS
The teat is round and resembles the shape and size of the mother's breast to provide comfort for your baby. Recommended by midwives to support natural breastfeeding. A built-in valve ventilation system will naturally release air when baby presses the teat with their tongue. The shield will ensure minimum contact with the mouth. This will avoid the risk of moisture accumulation and possible skin rashes.
To clean them, it is advisable to sterilise them in boiling water for two minutes.
Shades and materials may vary slightly from one product to another, making each piece unique
AGE
COMPOSITION
Teat : Natural rubber, Shield : Polypropylene
The shield is made of 100% food-safe, PVC-free material.
Phthalates-free, BPA-free
Complies with the European standard EN 1400+A2