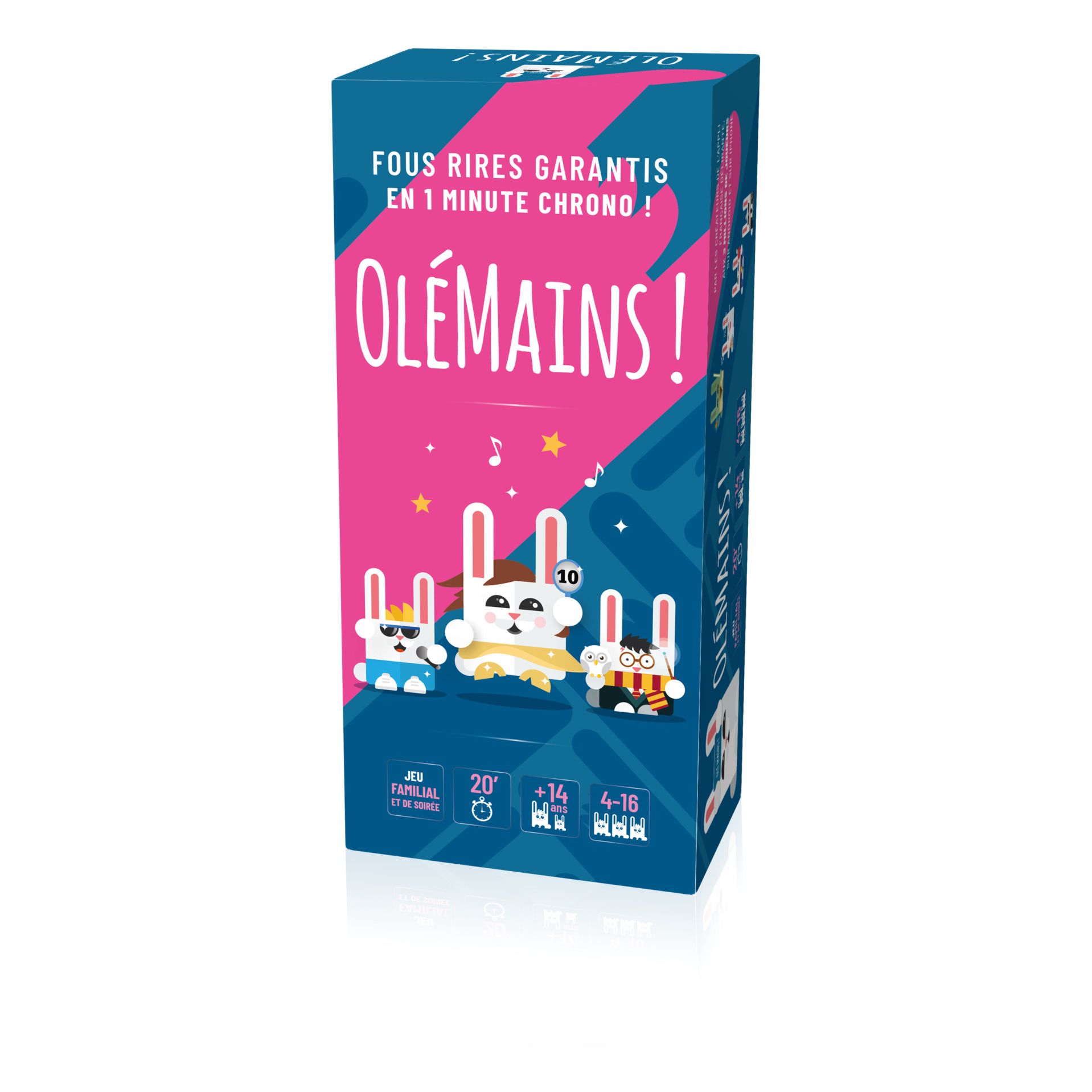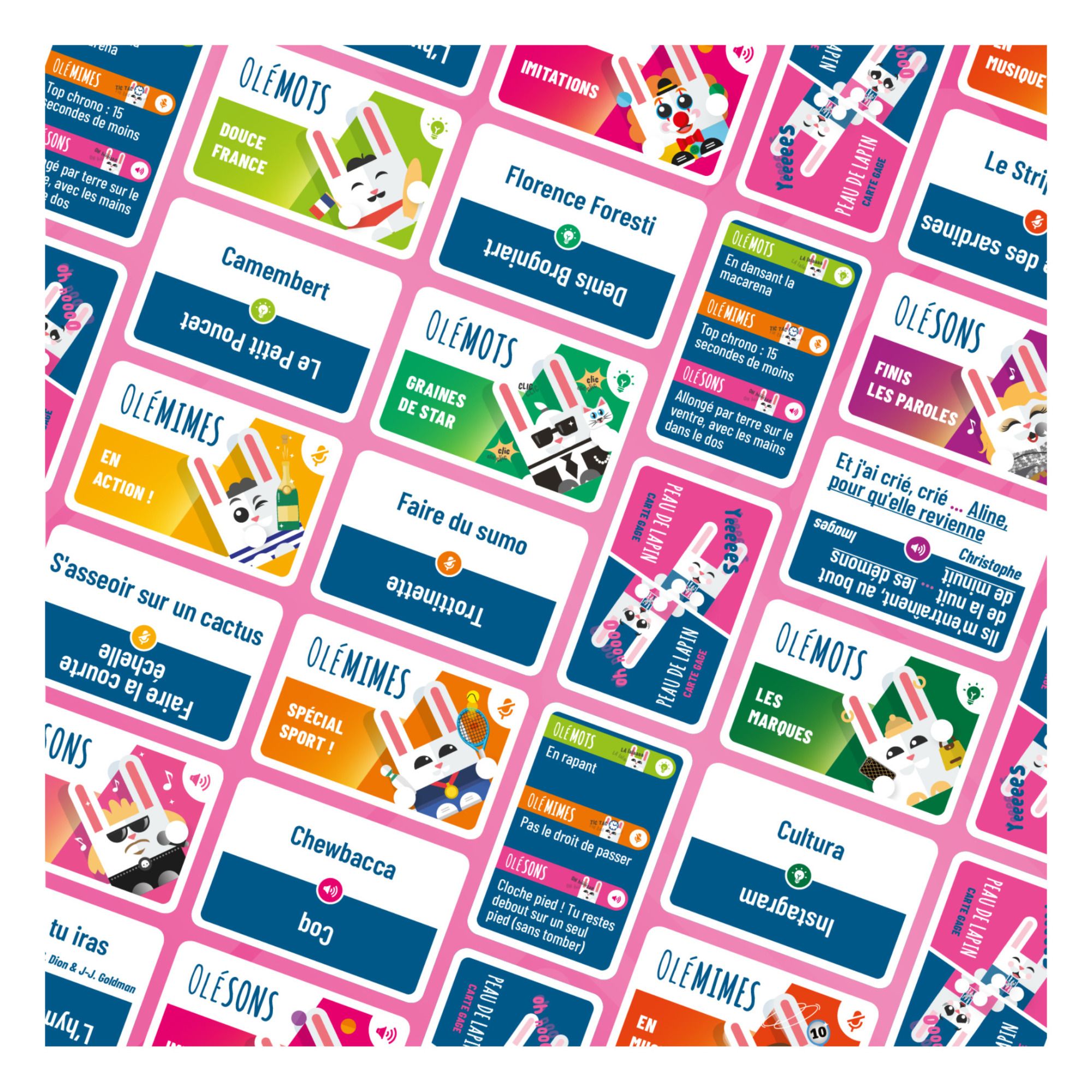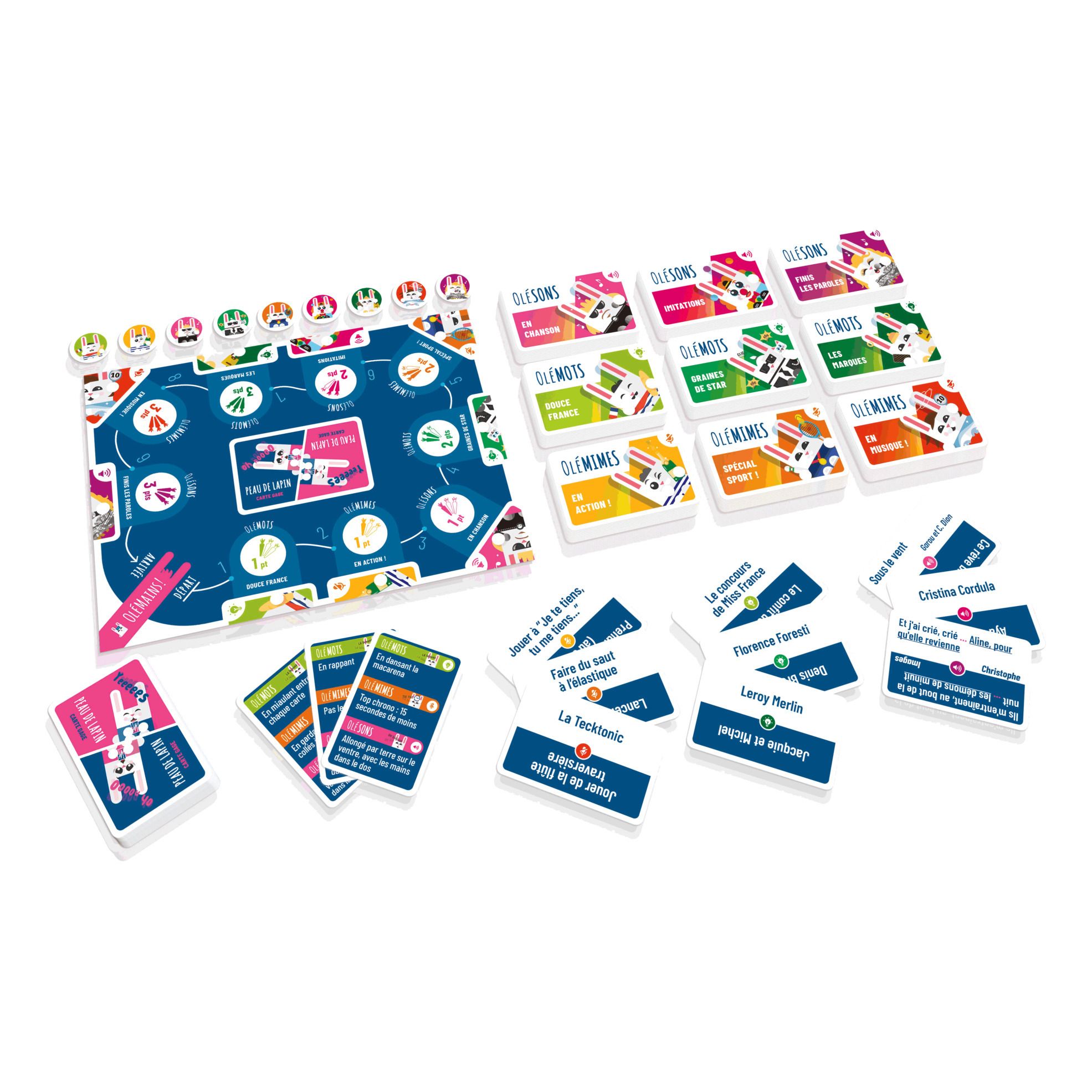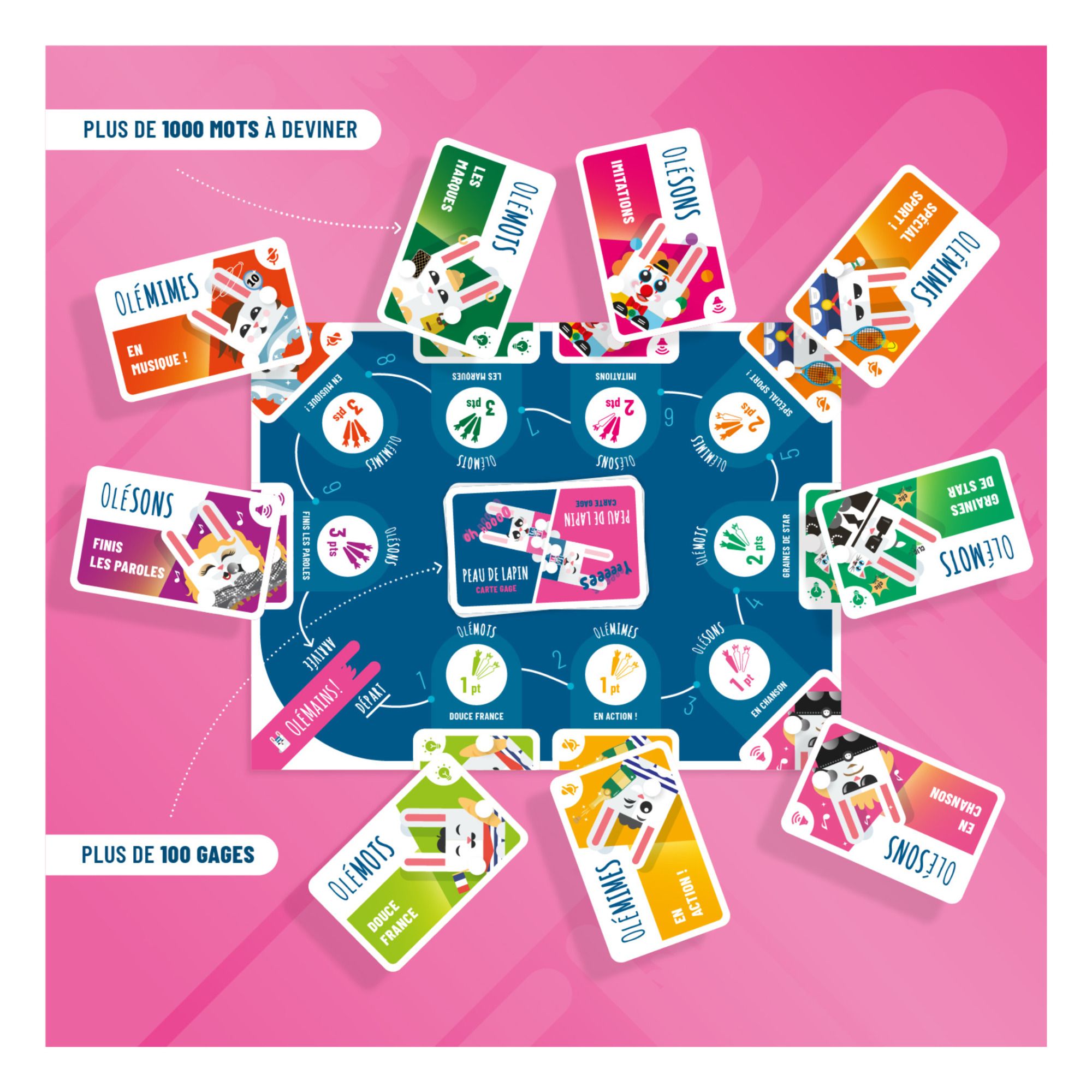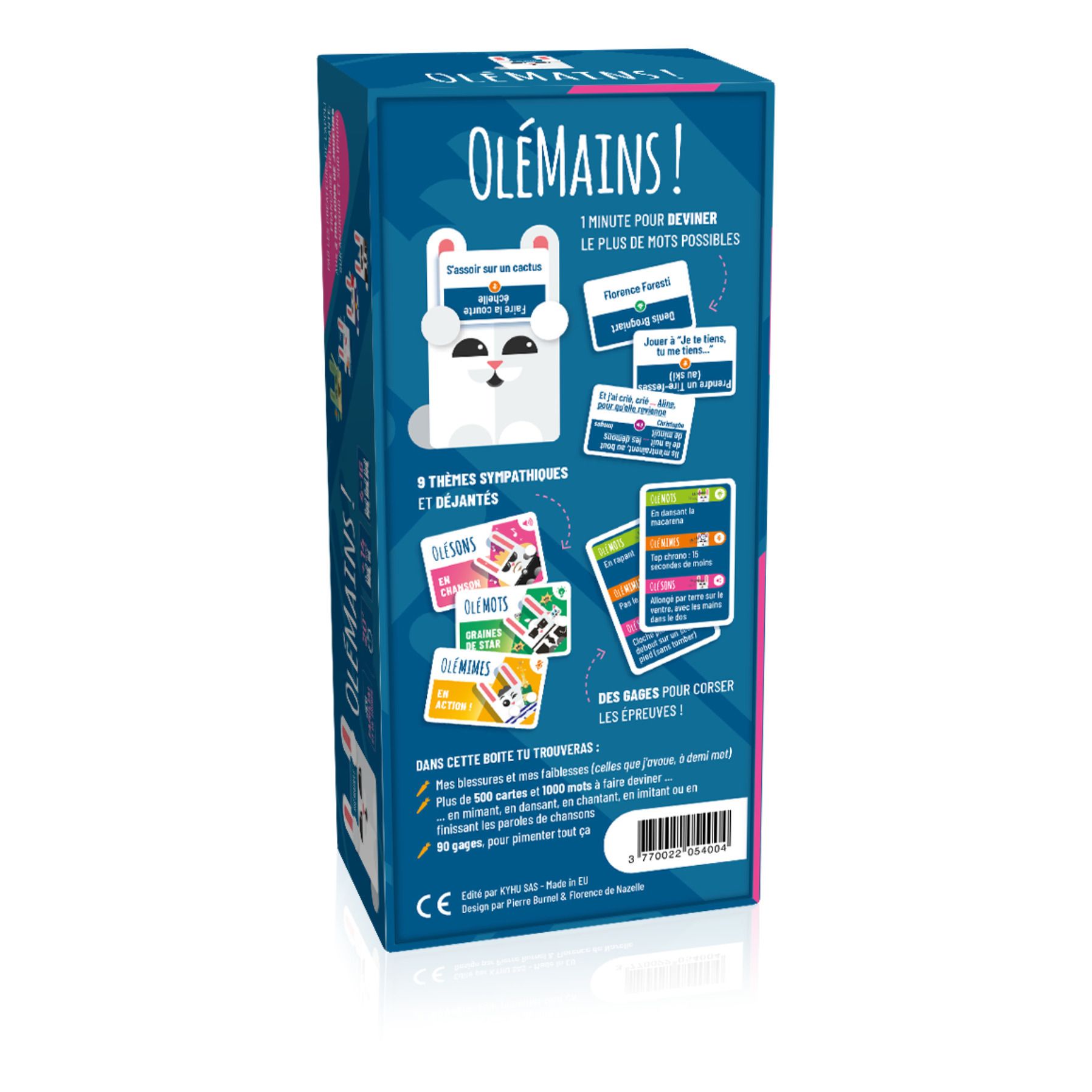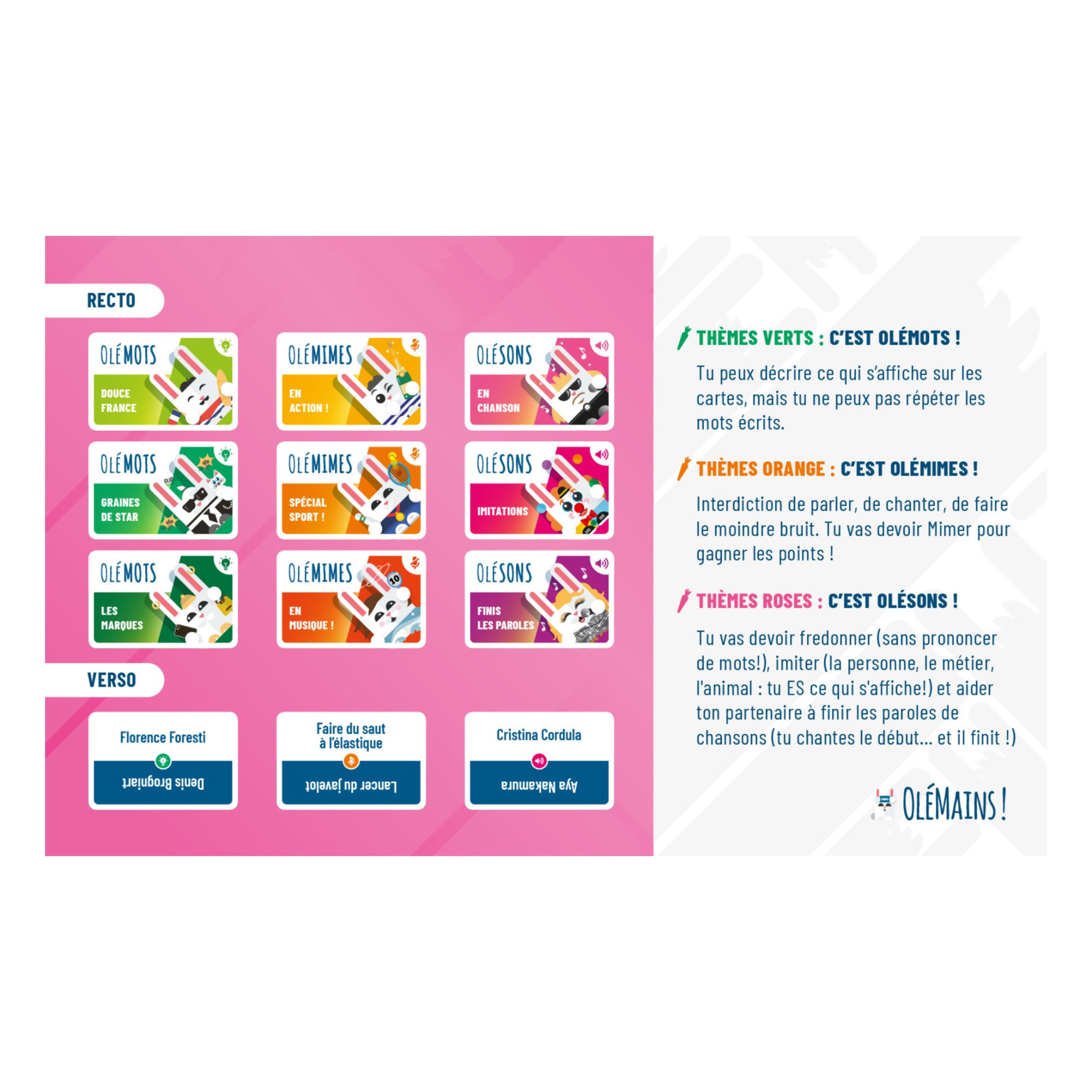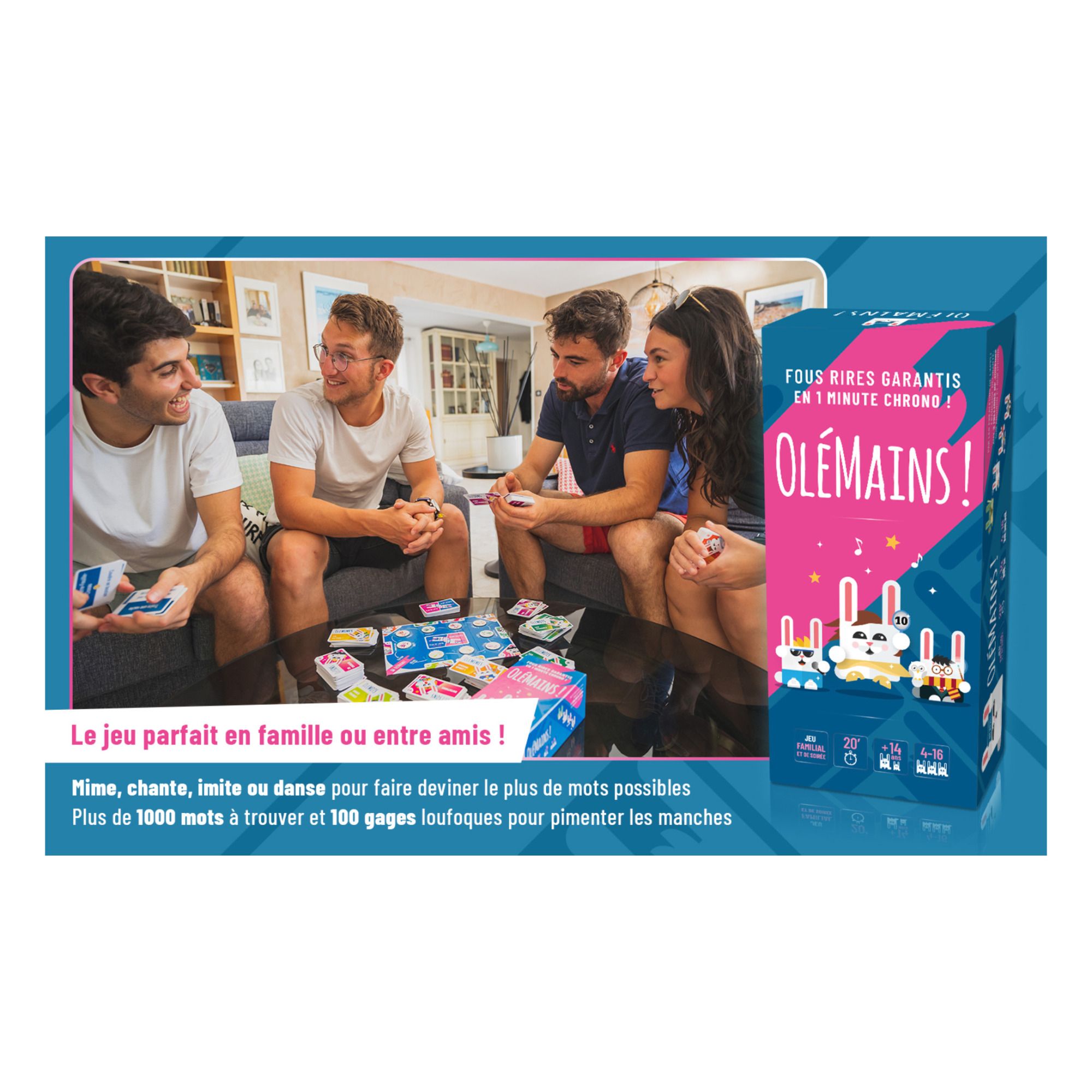 Description
Discover OléMains, the funniest, feel-good game to play with family or friends.
1 minute to guess as many words as possible, 9 fun themes, and challenges to make the game even harder!
DETAILS
Without looking, place a card on your forehead. The members of your team have to give you hints to help you guess the word or name written on it. As soon as you correctly guess the answer, quickly take another one. Hurry, you only have one minute to guess as many words as possible! Then the next team plays using the same thematic cards.

There is a total of 9 themes on which each team has to compete: celebrities, songs, brands, sports, there's something for everyone. Throughout the different themes you'll have to mime, sing, describe... Each theme has its own rules!
Game duration : 20 mn
1 game board, 9 counters, 558 cards, 1106 words to guess, and 42 token cards.
AGE
DIMENSIONS
Length : 20.8 cm, Width : 9.7 cm, Depth : 7.2 cm