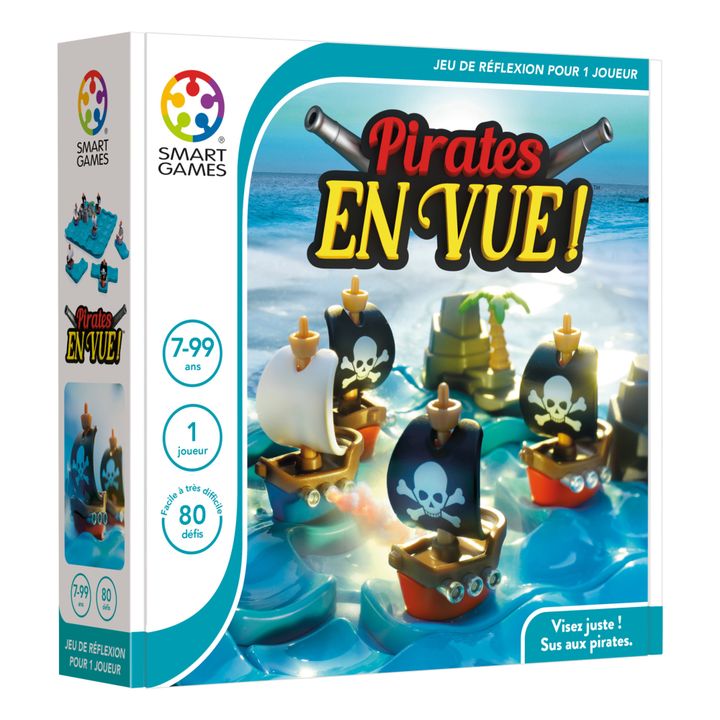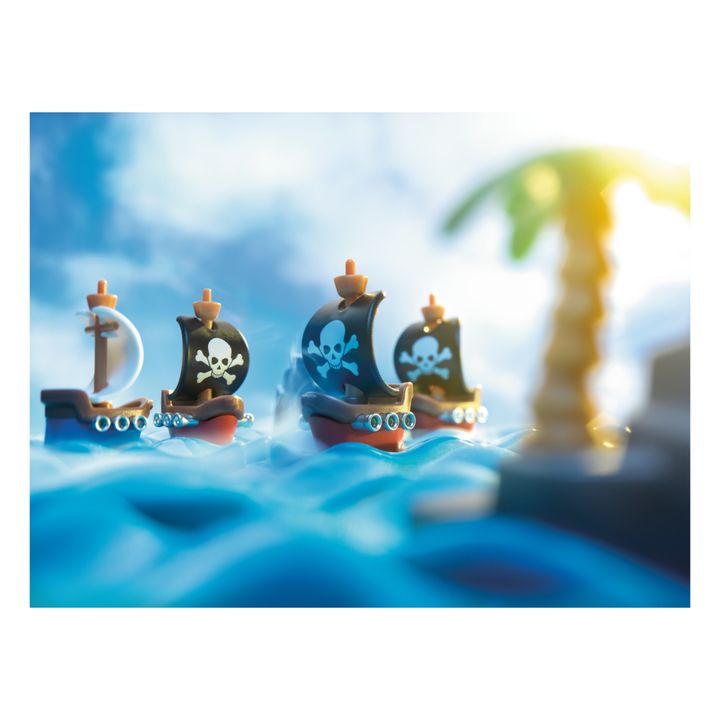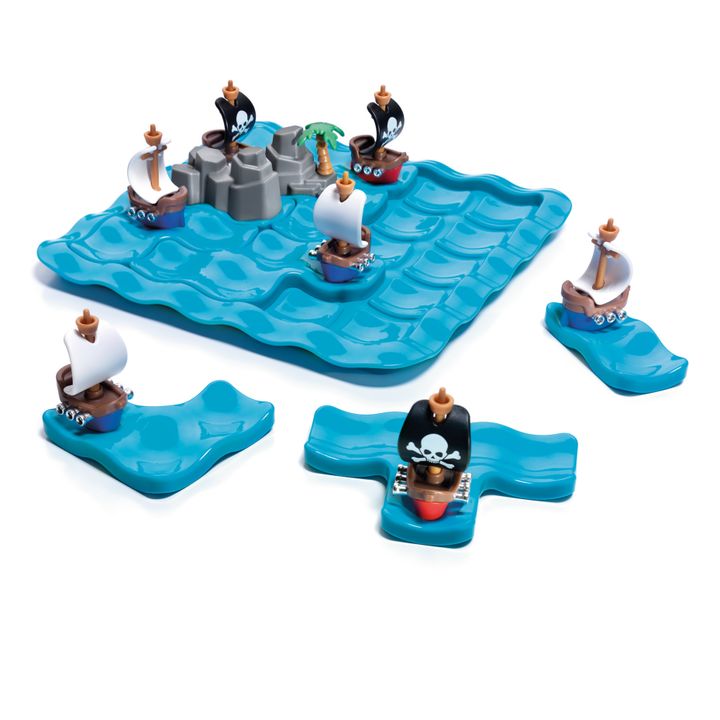 Description
This game of logic and concentration invites you into the world of pirates and sailing for hours of entertainment. It offers 80 different challenges (from easy to very difficult).
DETAILS
There are two opposing sides who are at war for the control of the trade route: the pirates and the Royal Navy. You will have to place your ships in the right place so as to hit the enemy ships by firing from the starboard and port sides with a clear line of sight or, on the contrary, to keep the peace so that no ship can fire at each other...
Helps develop concentration skills, Helps to develop observational skills, Helps develop problem-solving skills, Helps children develop logical thinking skills
Number of players : 1 player minimum
A game board, two islands, three pirate ships, four Royal Navy ships, a booklet of 80 challenges and their solutions.
AGE
DIMENSIONS
Length : 25 cm, Width : 18 cm, Depth : 4 cm