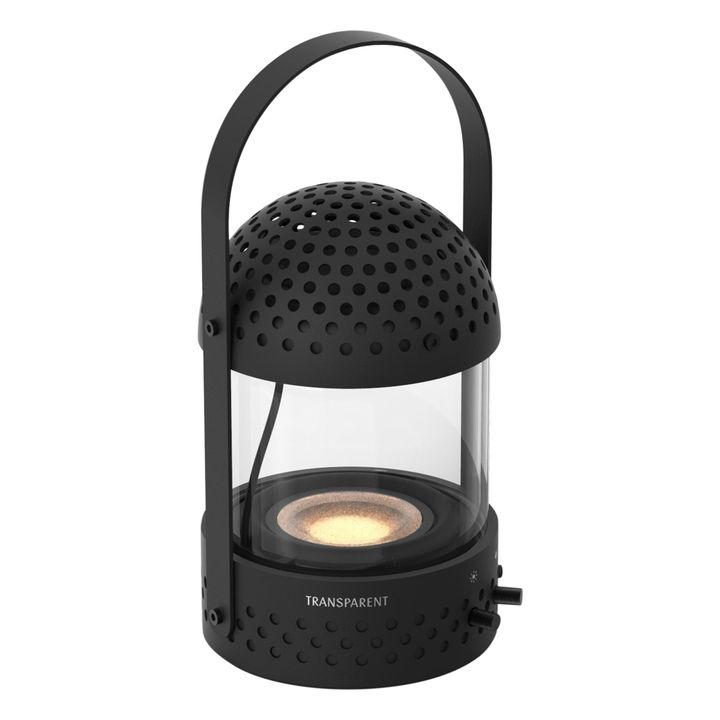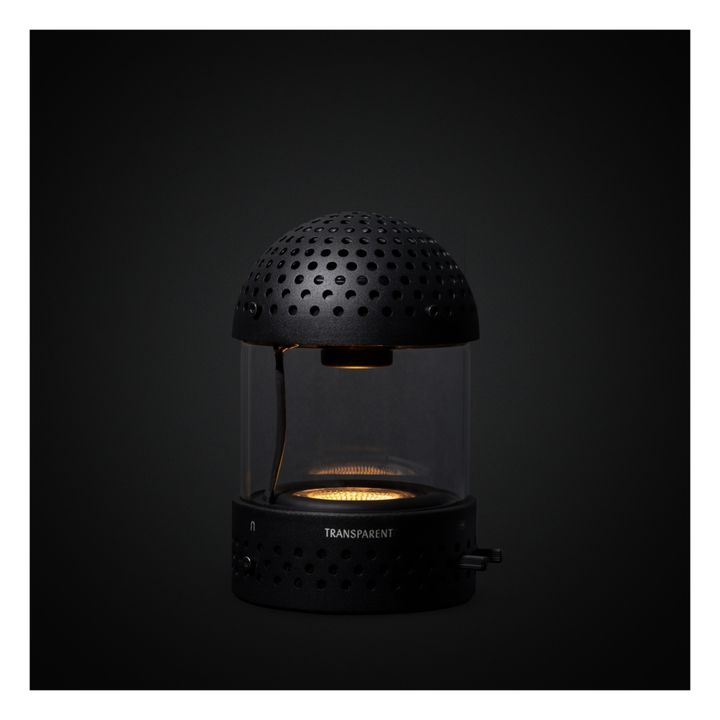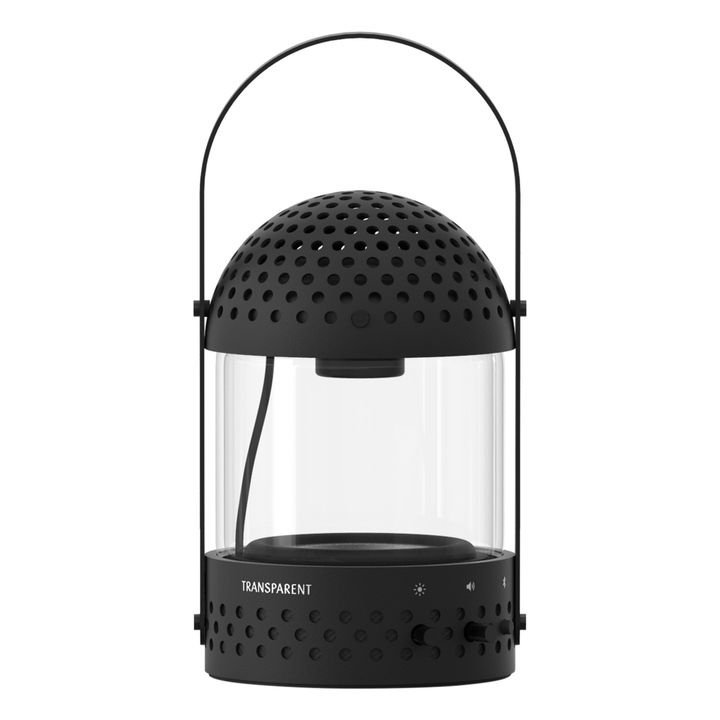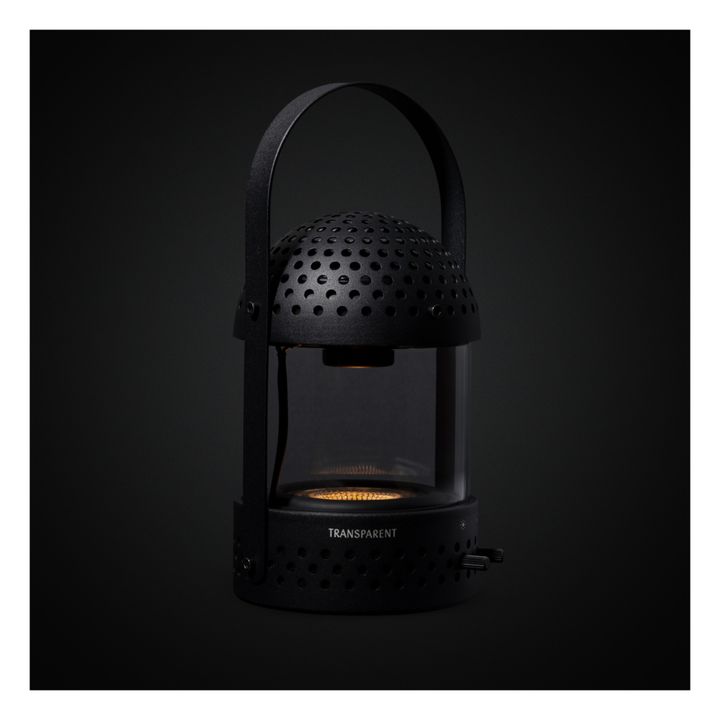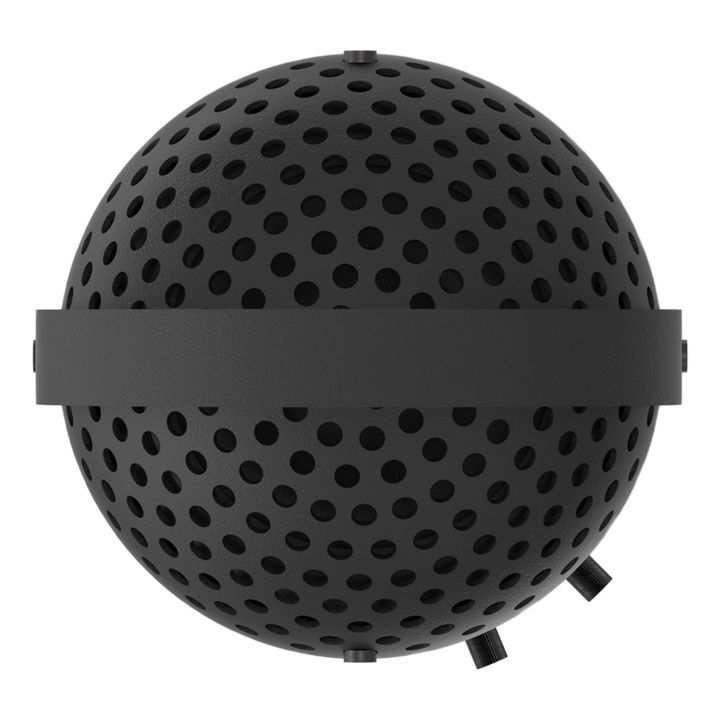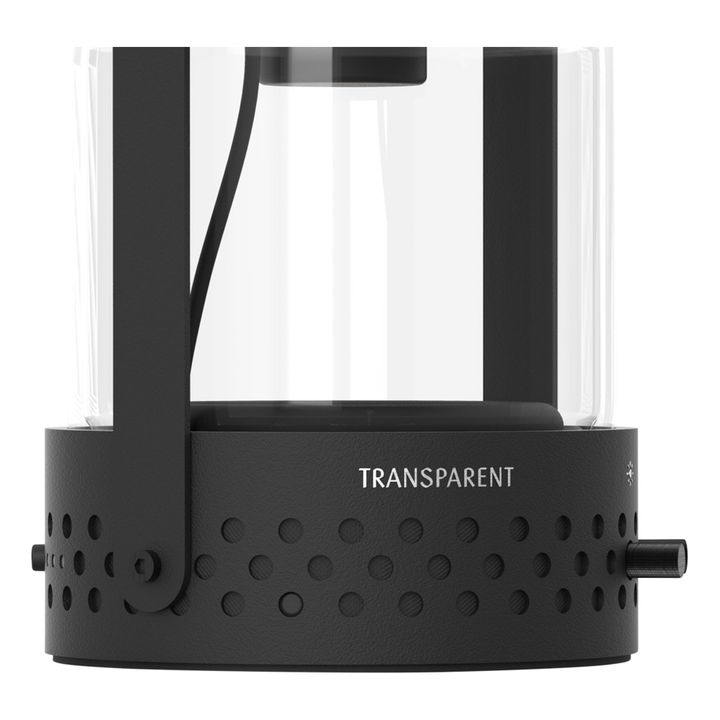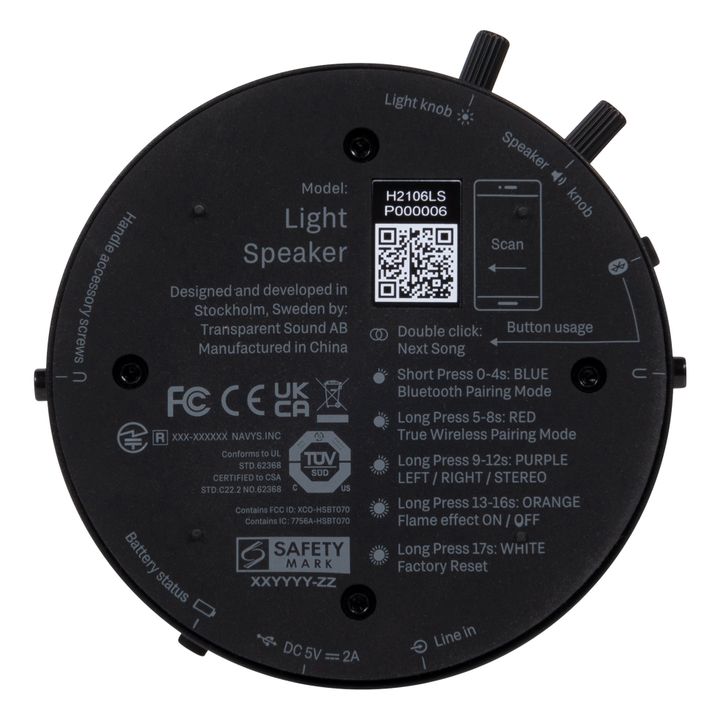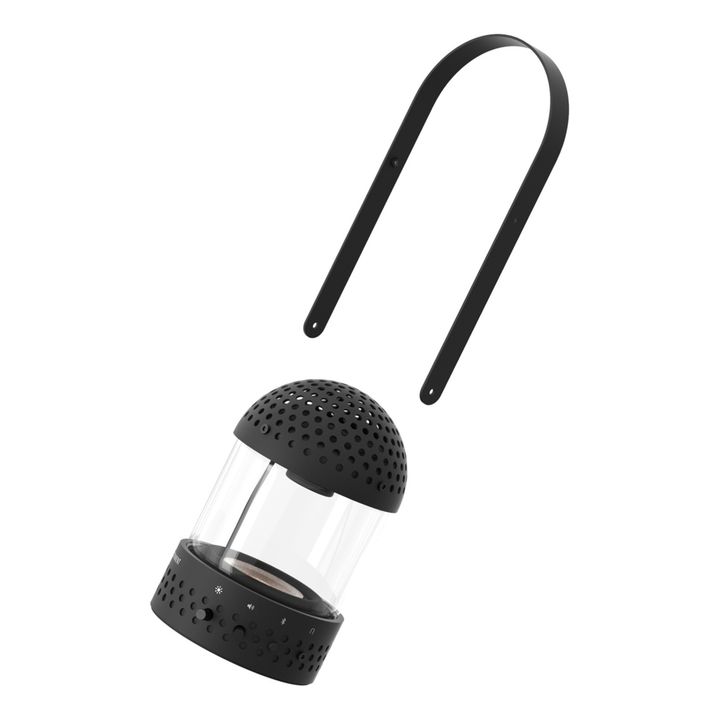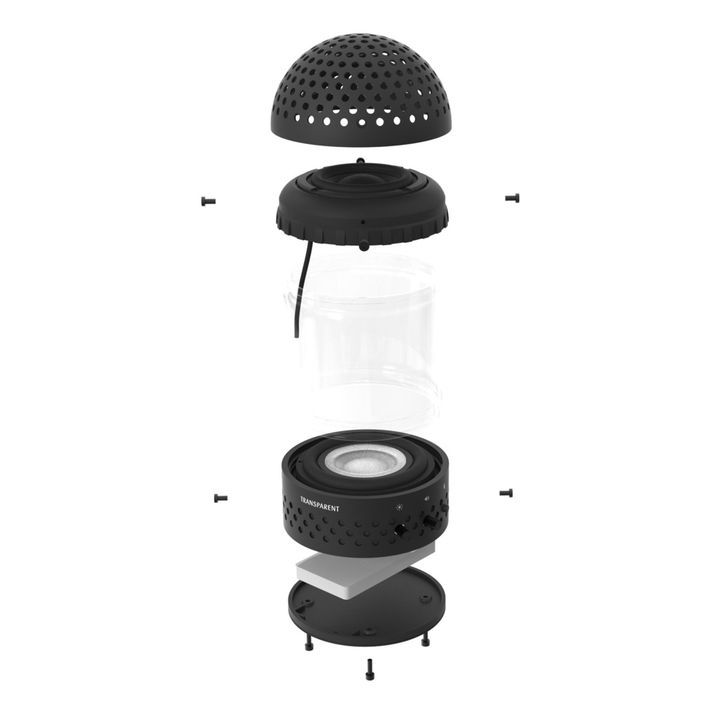 Description
This portable speaker with its dome-shaped design radiates sound 360 degrees and thanks to the passive subwoofer, it creates a rich acoustic experience. It is guaranteed to set the mood wherever you go.
DETAILS
Light control button (and on/off); speaker control button (and on/off); Bluetooth pairing button (also controls TWS, L/R/S mode, "next track" and factory reset); USB C cable and adapter included; battery: 3500mAh Li-ion
battery life: 10h; battery status button and 4 x LEDs; light control button on the device; custom vibrating LED diffusion lens.
Fréquence : 60Hz - 18kHz, Puissance : 5W, Température de la lumière : 900 - 3500 K
COMPOSITION
Aluminium, Borosilicate glass
DIMENSIONS
Diameter : 10.5 cm, Height : 16 cm