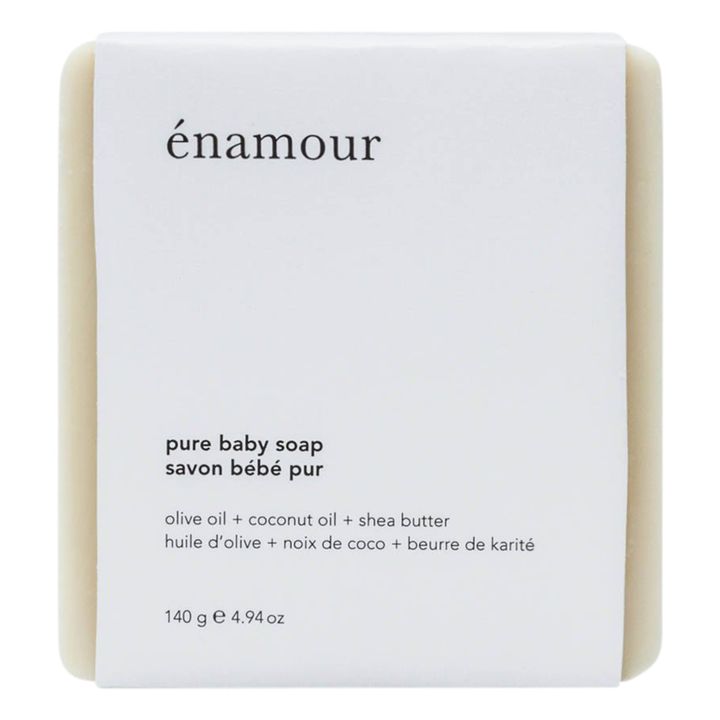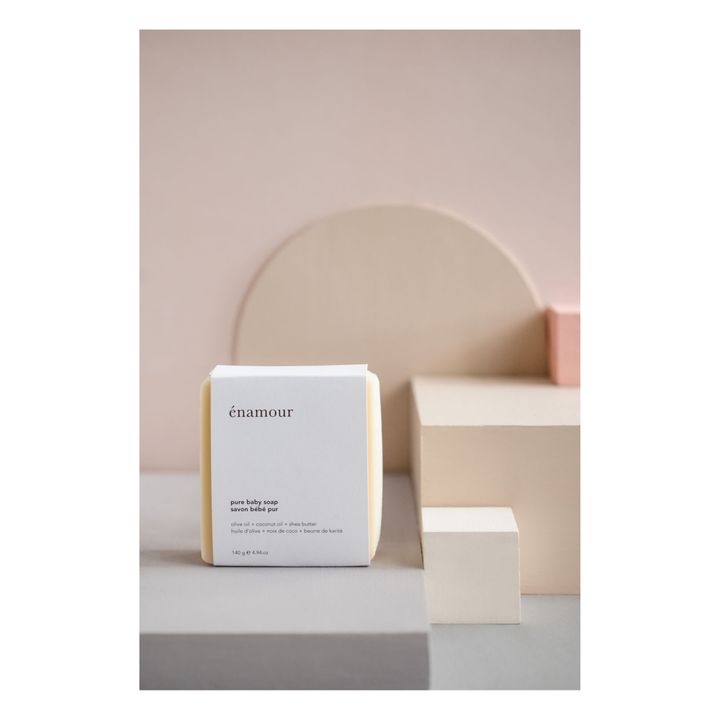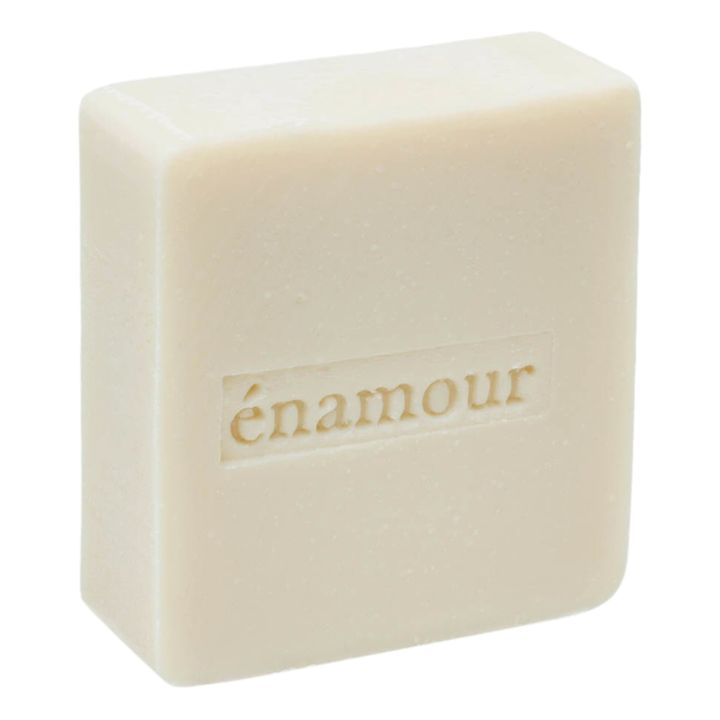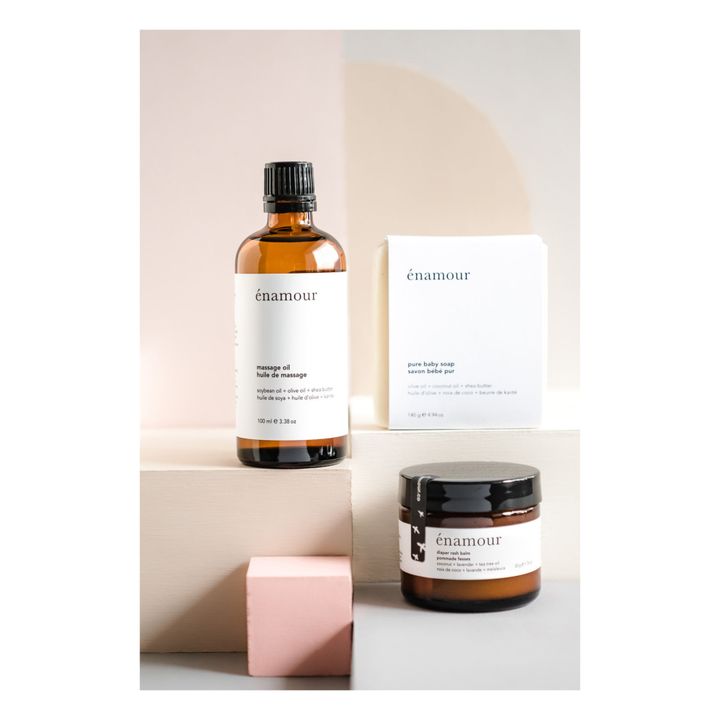 Greenable Criteria
Natural ingredients or fibres
This item has been made from natural materials, ingredients or fibres.
Description
This soap made with 20% shea butter is designed to gently cleanse the hair and skin of your whole family.
BENEFITS
Made with six ingredients, this soap is as natural as possible to gently cleanse even the most sensitive skin.
COMPOSITION
Olive oil, Coconut, Shea butter
No dyes, No artificial fragrance, Paraben-free, Vegan
DIRECTIONS FOR USE
Suitable for sensitive skin, Suitable for all hair types, Suitable for all skin types
Use on hair and body. Lather between your hands and gently massage onto skin and hair. Keep out of children's eyes.
INGREDIENTS
Olive oil, coconut oil*, shea butter*, soy wax/soybean oil*, water, sodium hydroxide. *From organic farming.
Cosmetic products can not be returned or exchanged