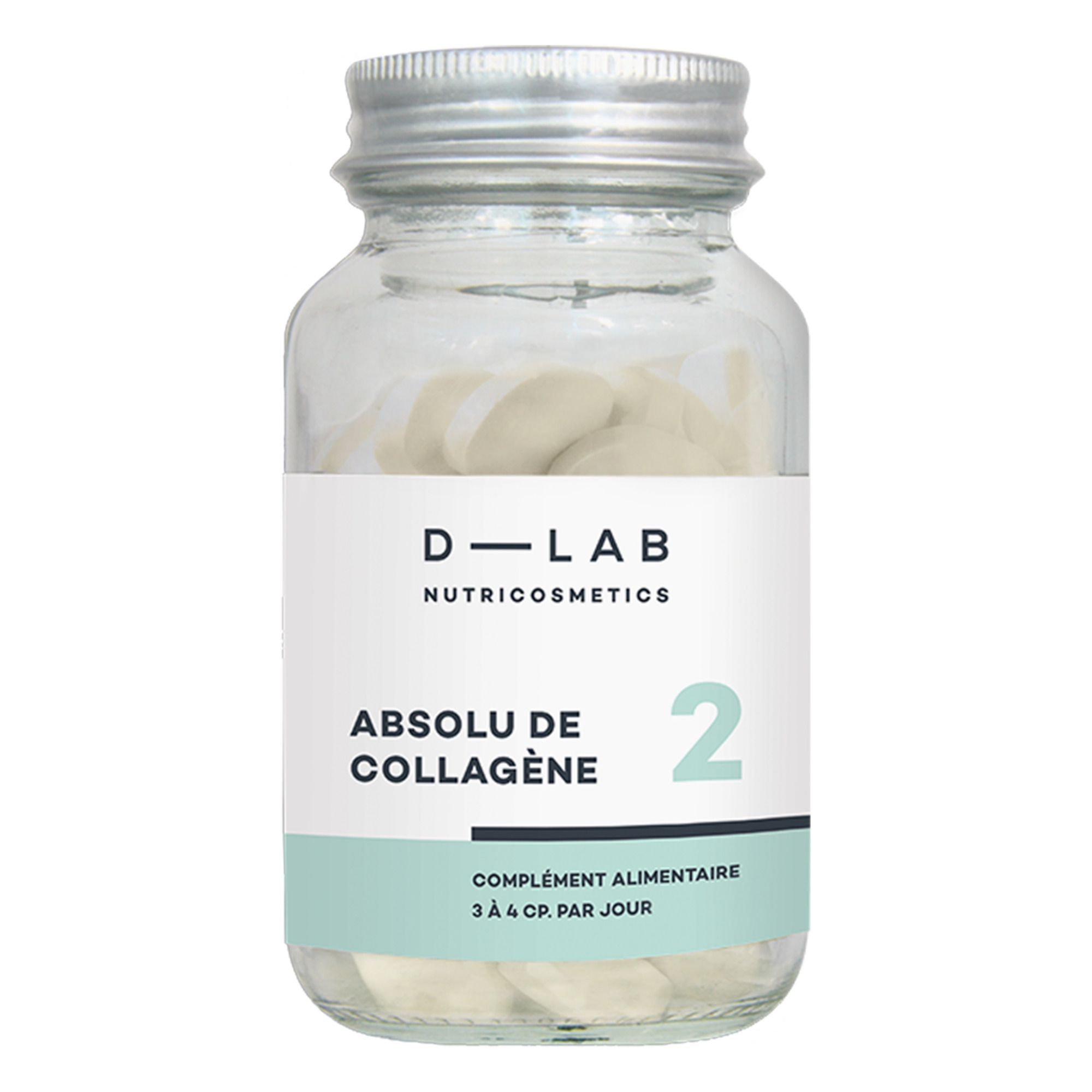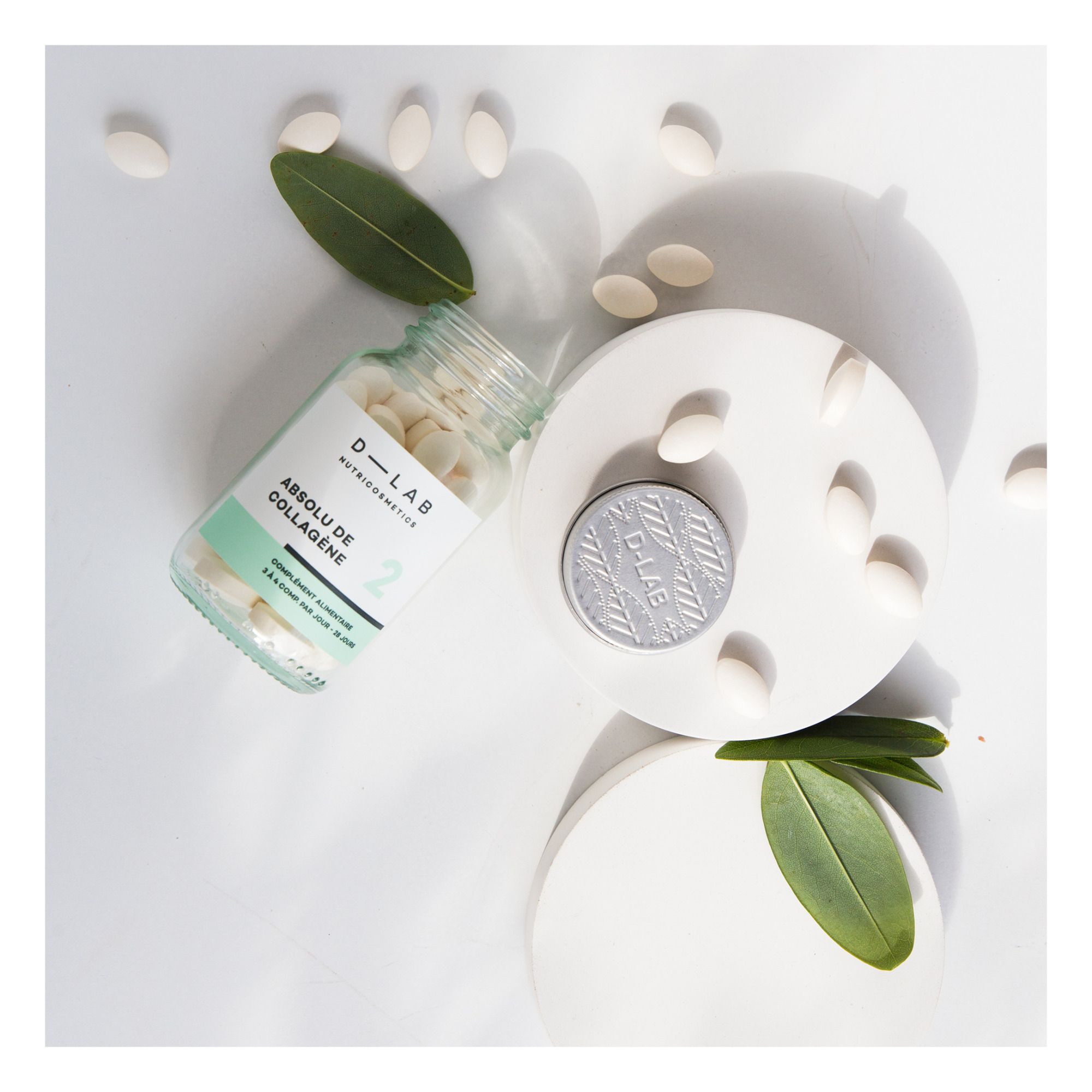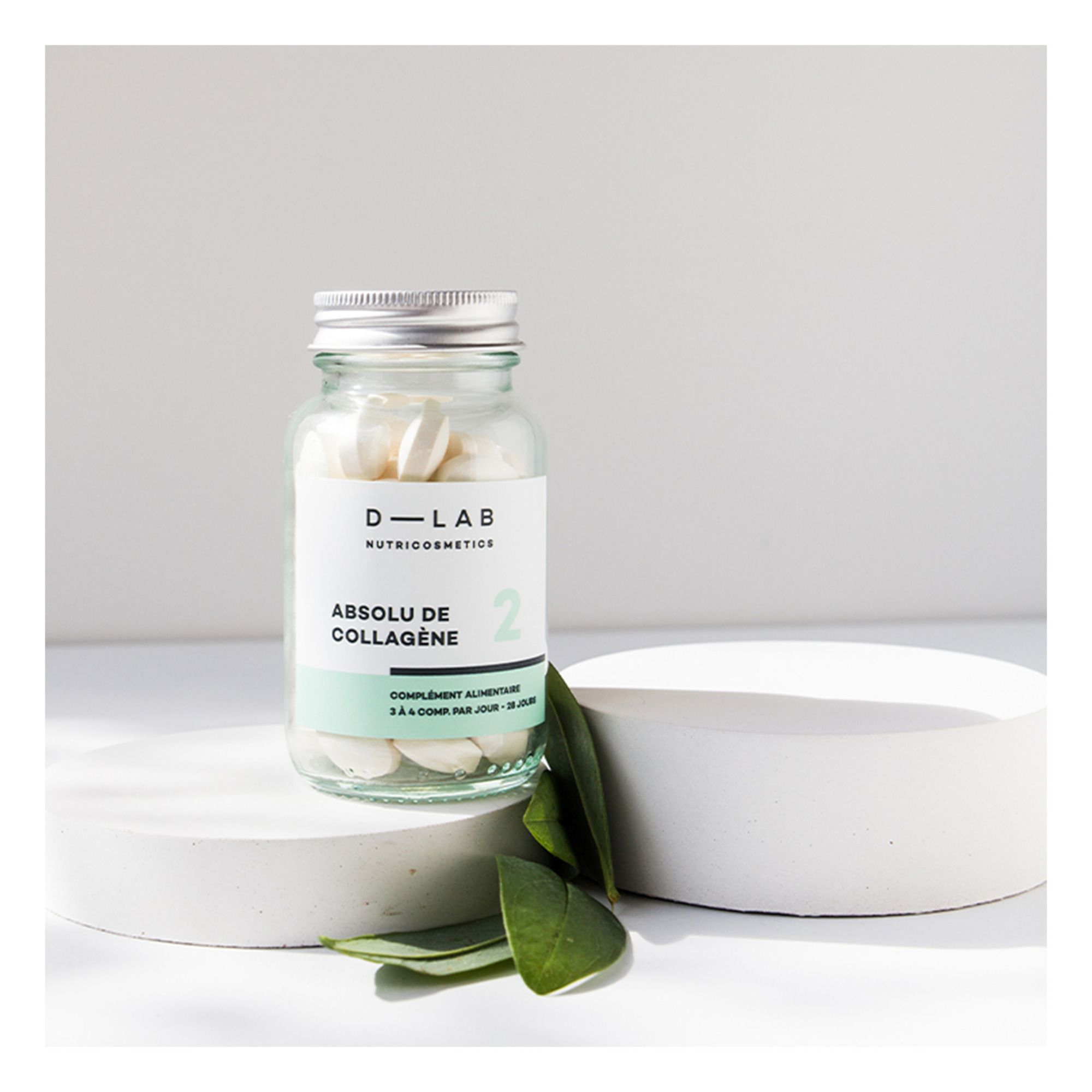 Greenable Criteria
Animal welfare
This label ensures that no animals were harmed in the making of this item or its materials. Materials derived from animal origin were responsibly sourced.
Description
An innovative and patented formula whose proportions of collagen and elastin are identical to that of our skin, making it perfectly absorbable. After only 28 days of using this formula, wrinkles diminish by nearly 19% and hydration increases by 8%.

BENEFITS:

A unique formula composed of 94% marine collagen and 6% elastin, which act together to reinforce the skin's network. They are brought together in proportions identical to that of our dermis in order to perfectly respond to the body's physiological needs. Marine collagen hydrolysed in Boulogne-Sur-Mer without the use of solvents: to guarantee a better bioavailability and to simulate the biosynthesis of human collagen. An active ingredient sourced from the co-products of wild fish: entirely traceable and fished sustainably in the clear waters of the North Atlantic. Its efficacy has been proven in a clinical study: orally administered at 2g per day, D-LAB's collagen stimulates the biosynthesis of the main constituents of the dermis, minimises wrinkles and fine lines and slows the appearance of aging by protecting the skin and stimulating its main structural constituents.

Pure Collagen can be taken alone or can be taken with the Absolute Youth Program for a triple dose of nutrition and to repair the effects of time.

COMPOSITION:

The formulas are composed of a selection of natural active ingredients that are naturally present in food. Cruelty and gluten free. 100% clean: natural ingredients that are naturally present in everyday foods without nanoparticles. Developed with NO GMO, NO irradiated components, NO preservatives, NO endocrine disruptors, NO Titanium dioxide, NO chemical solvents, NO artificial flavouring. Made in France, ISO 22000 certified. Low environmental impact: jars made from 27% recycled products and infinitely recyclable, cardboard packaging sourced eco-responsibly, use of plant-based inks and printed at eco-approved "Imprim'Vert" certified printers.

DIRECTIONS FOR USE:

The jar contains 84 supplements to be taken over a period of 21 to 28 days. Take 3-4 capsules, preferably during the evening because the skin regenerates overnight. This treatment is recommended for 3 x 28 days. This formula is suitable for women who are pregnant or breastfeeding. It is not recommended for people who are allergic to fish.


INGREDIENTS:

CollactiveTM (2 g) : Collagen hydrolysates (1.88 g), Elastin Oligopeptins (112 mg) - Anticaking agent : Rice starch - Coating: Hydroxypropylmethylcellulose, Microcrystalline cellulose, Stearic acid - Anticaking agent : Magnesium stearate.



Details : Cosmetics items may not be refunded or exchanged
Made in : France
Nutritional Supplements & Vitamins
Displaying 36 out of 71 items