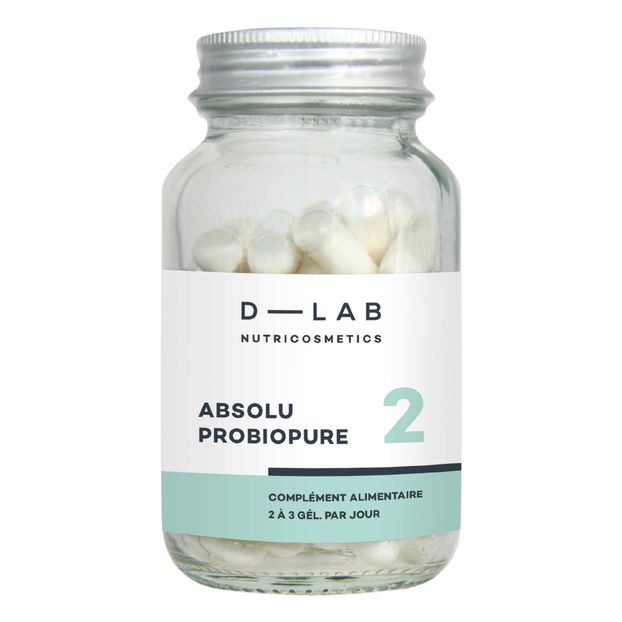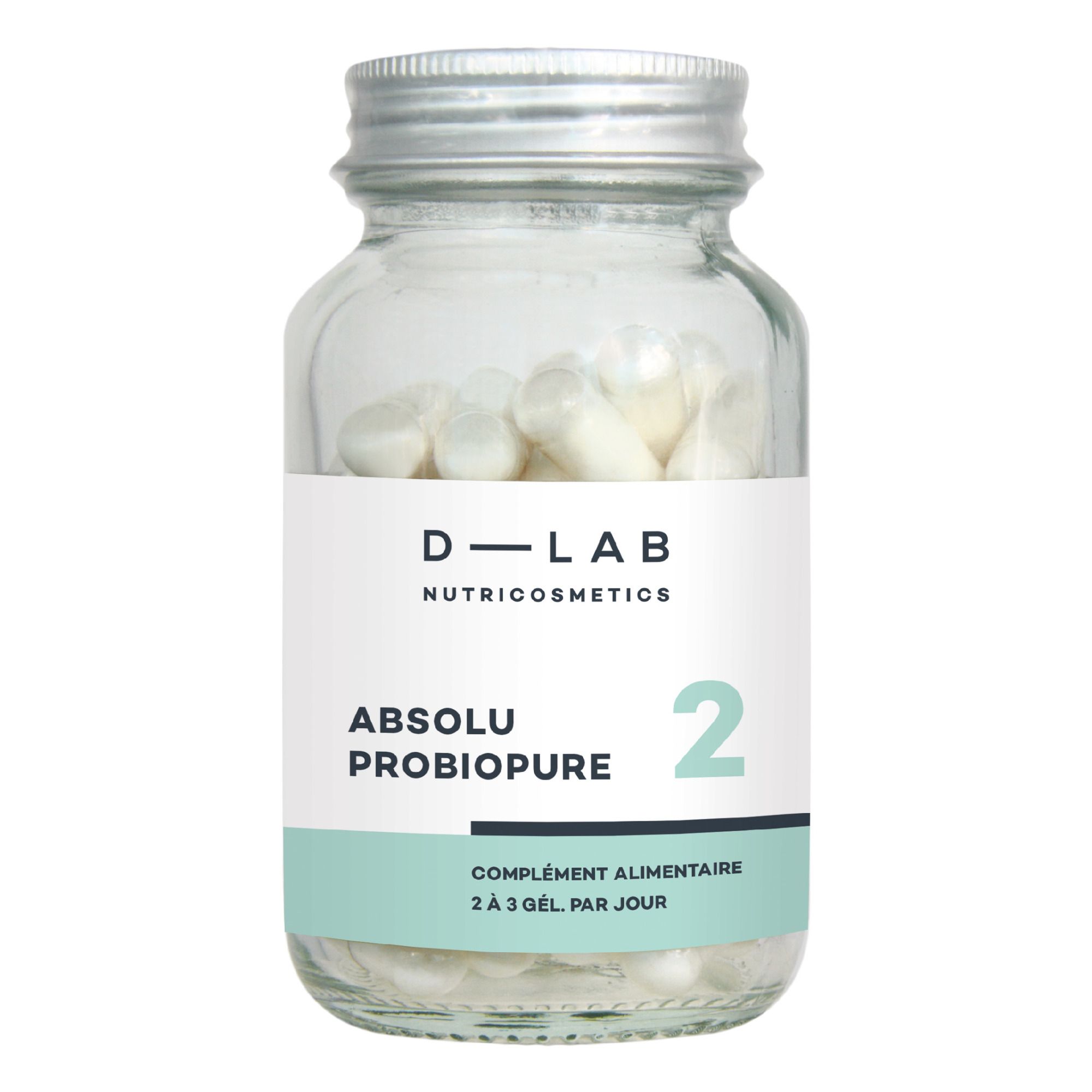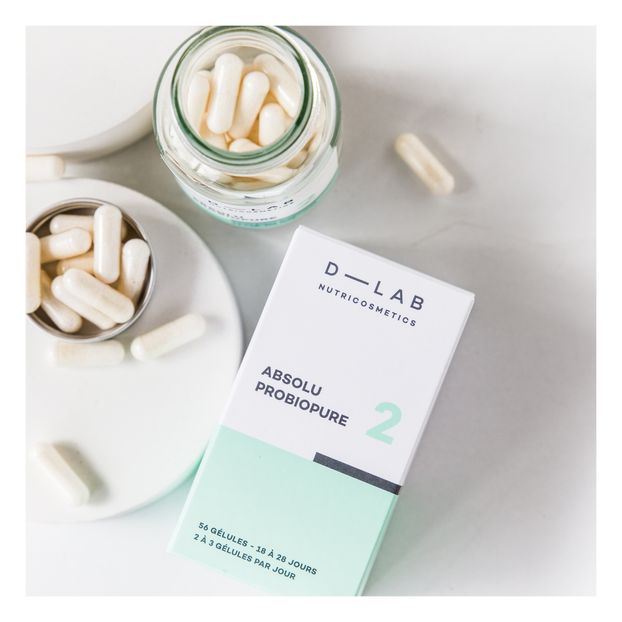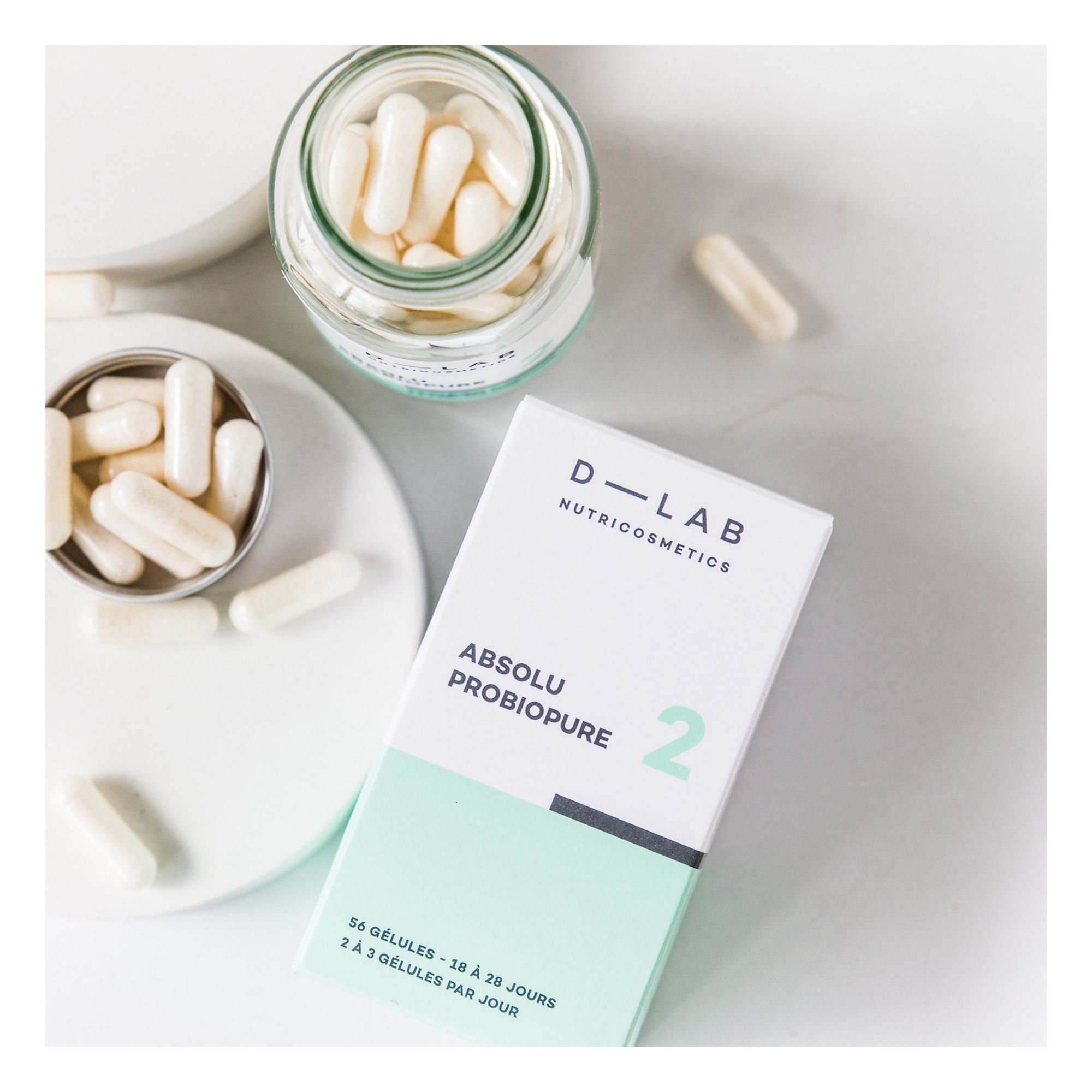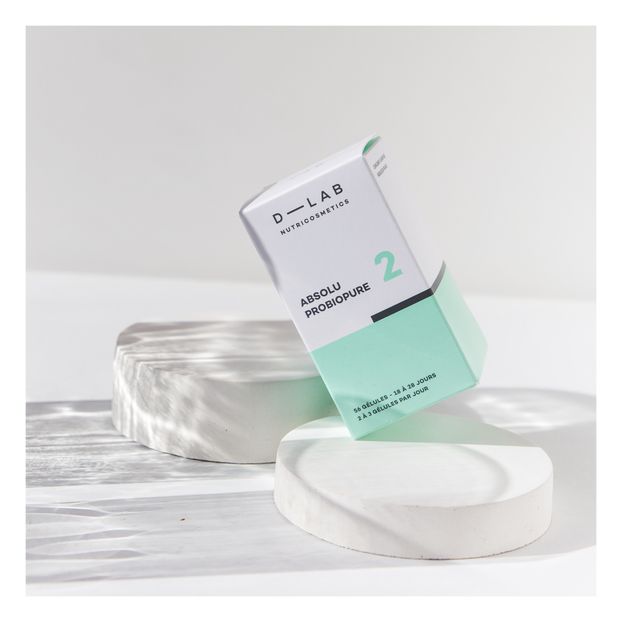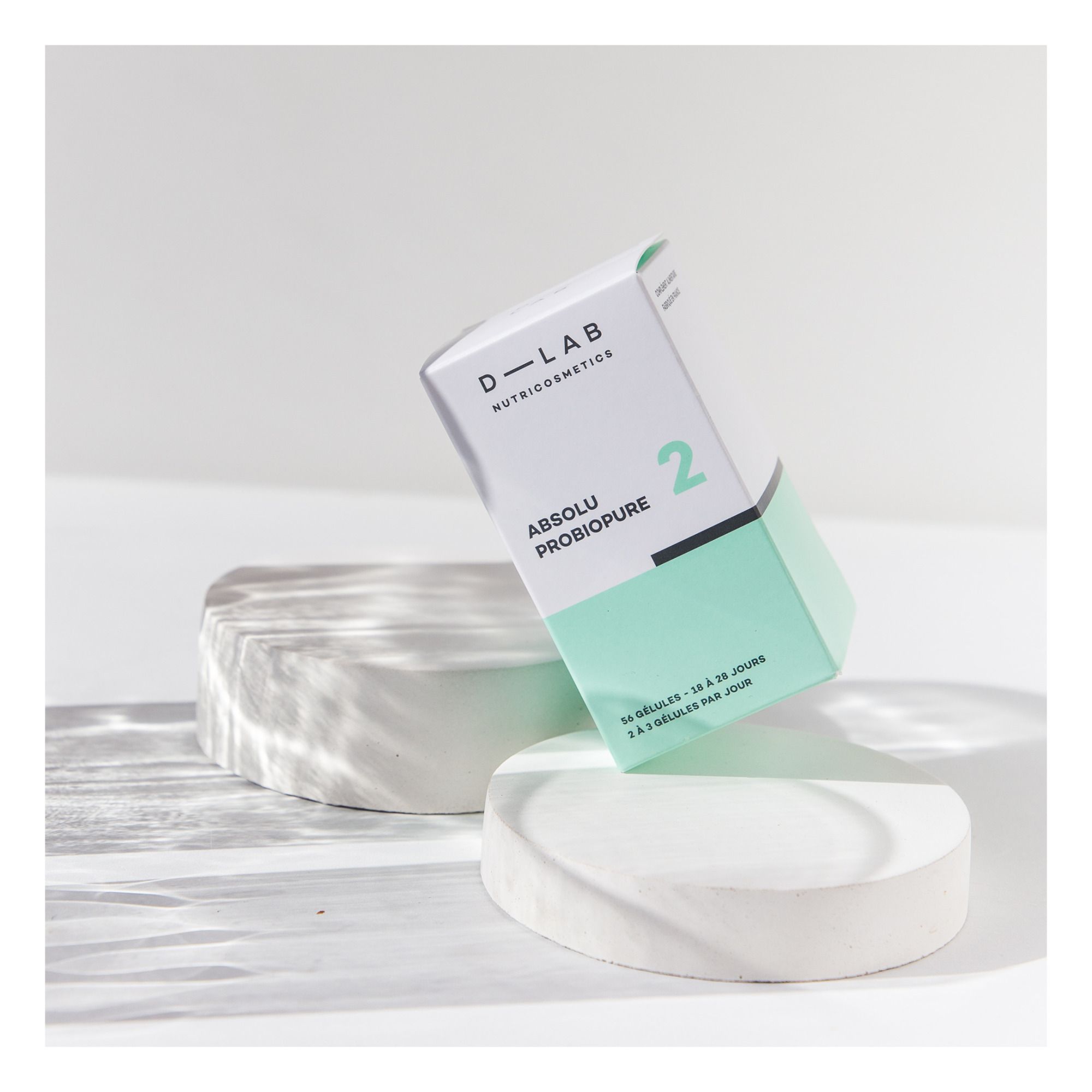 Pure Probioflora - 1 month

Description
This cutting-edge formula brings together five strains of lactic enzymes that are the closest to human intestinal microbiota to reinforce intestinal flora, improve intestinal comfort, and stimulate the immune, endocrine and filter systems.

BENEFITS:

In the Pure Probioflora formula, D-LAB uses five strains of probiotics that are the most closely linked to human intestinal microbiota among the Lactobacillus and Bifidobacterium genera to ensure harmonious development within the intestinal flora itself.

These lactic enzymes which are natural and sourced from bio-fermentation are protected by a gastro-resistant capsule to ensure they are not altered at the gastric level, and to guarantee their release in the intestine, where they take effect.

The formula is highly concentrated: 10 billion CFUs (Colony Forming Units, i.e. the number of living bacteria) can be found in three capsules. Pure Probioflora can be taken on its own or with Pure Collagen in the Healthy Beauty Duo to restore and preserve the skin's microbiome.

COMPOSITION:

The formula is composed of a selection of natural active ingredients that are naturally present in food. Plant-based capsules that pass through the stomach and are released in the intestines, where the active ingredients are absorbed. Cruelty and gluten free. 100% clean: natural ingredients that are naturally present in everyday foods without nanoparticles. Developed with NO GMO, NO irradiated components, NO preservatives, NO endocrine disruptors, NO Titanium dioxide, NO chemical solvents, NO artificial flavouring. Made in France, ISO 22000 certified. Low environmental impact: jars made from 27% recycled products and infinitely recyclable, cardboard packaging sourced eco-responsibly, use of plant-based inks and printed at eco-approved "Imprim'Vert" certified printers.

DIRECTIONS FOR USE:

Jar contains 56 gastro-resistant plant-based capsules for 18-28 days. Take 2-3 capsules per day. Because D-LAB's probiotics are surrounded by a gastro-resistant capsule, they can be taken before or after breakfast. The probiotics are then activated by the prebiotics: the FOS and GOS that are usually found in our diet. The treatment is recommended for 3 x 28 days for optimal effects.

INGREDIENTS:

Mix of 5 lactic ferments (945 mg): Lactobacillus acidophilus (1.89 bn), Lactobacillus rhamnosus (1.89 bn), Lactobacillus casei (1.89 bn), Bifidobacterium bifidum (1.89 bn), Bifidobacterium animalis lactis (1.89 bn) - Vegetable capsule : Hydroxypropylmethylcellulose.



Details : Cosmetics items may not be refunded or exchanged
Made in : France
Nutritional Supplements & Vitamins
Nutritional Supplements & Vitamins