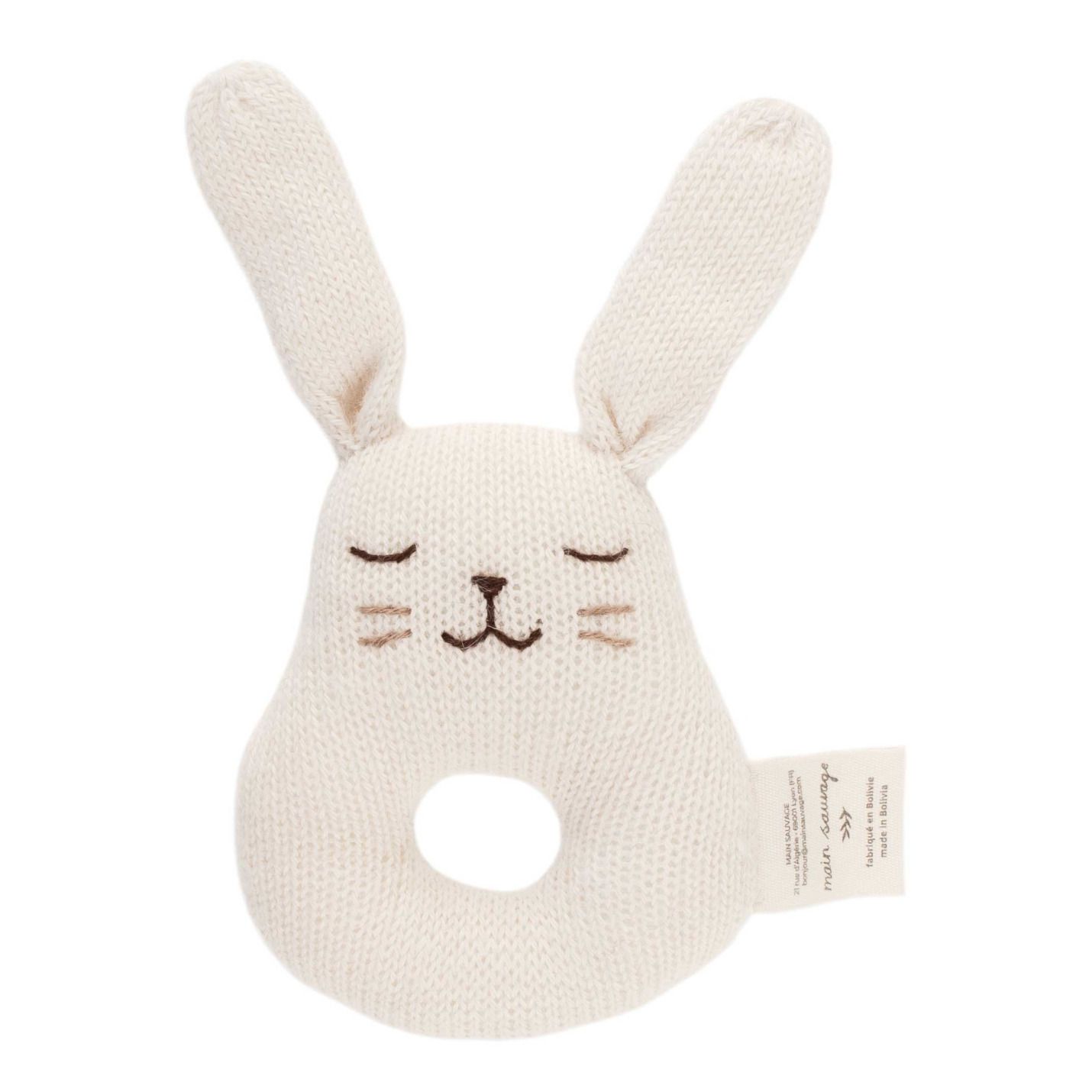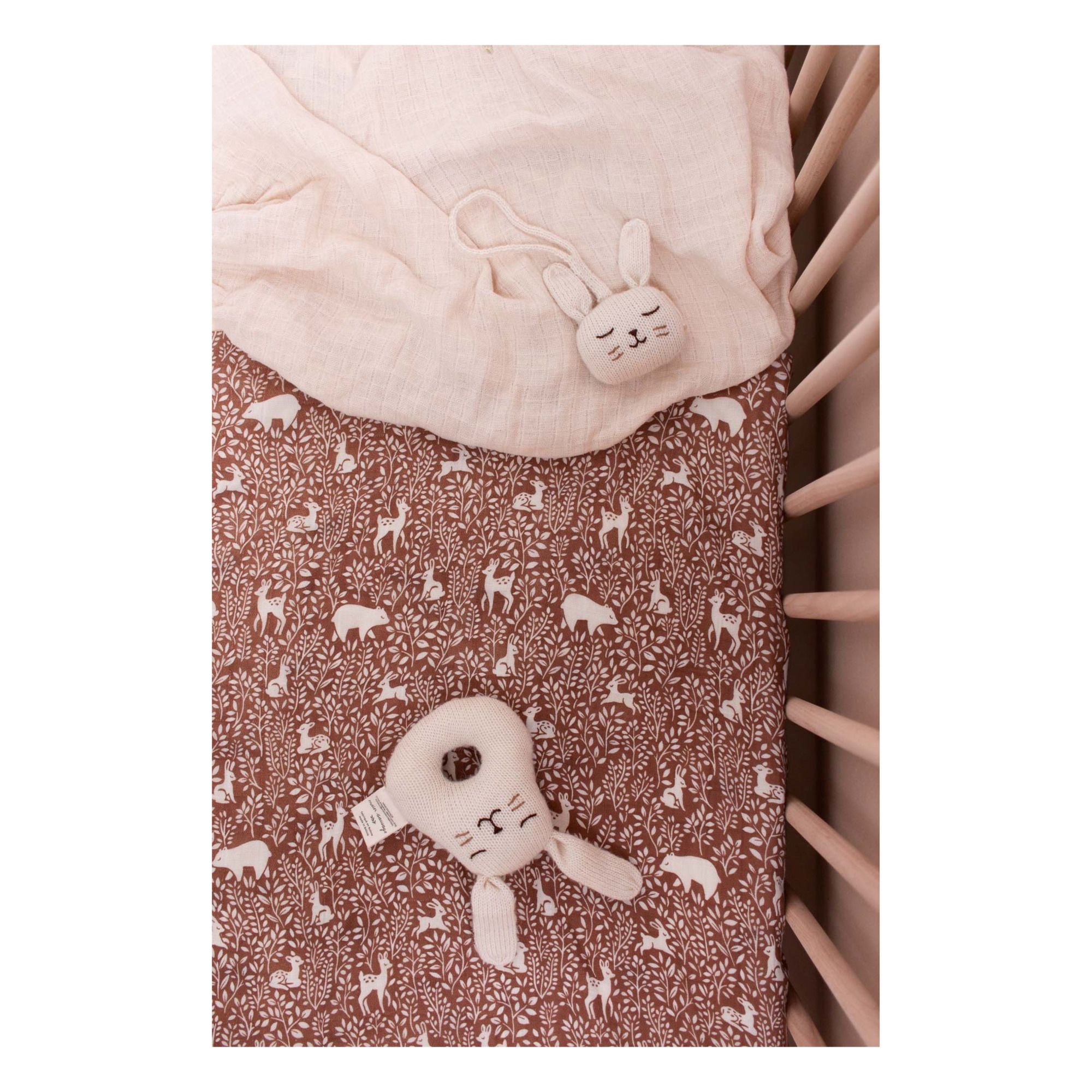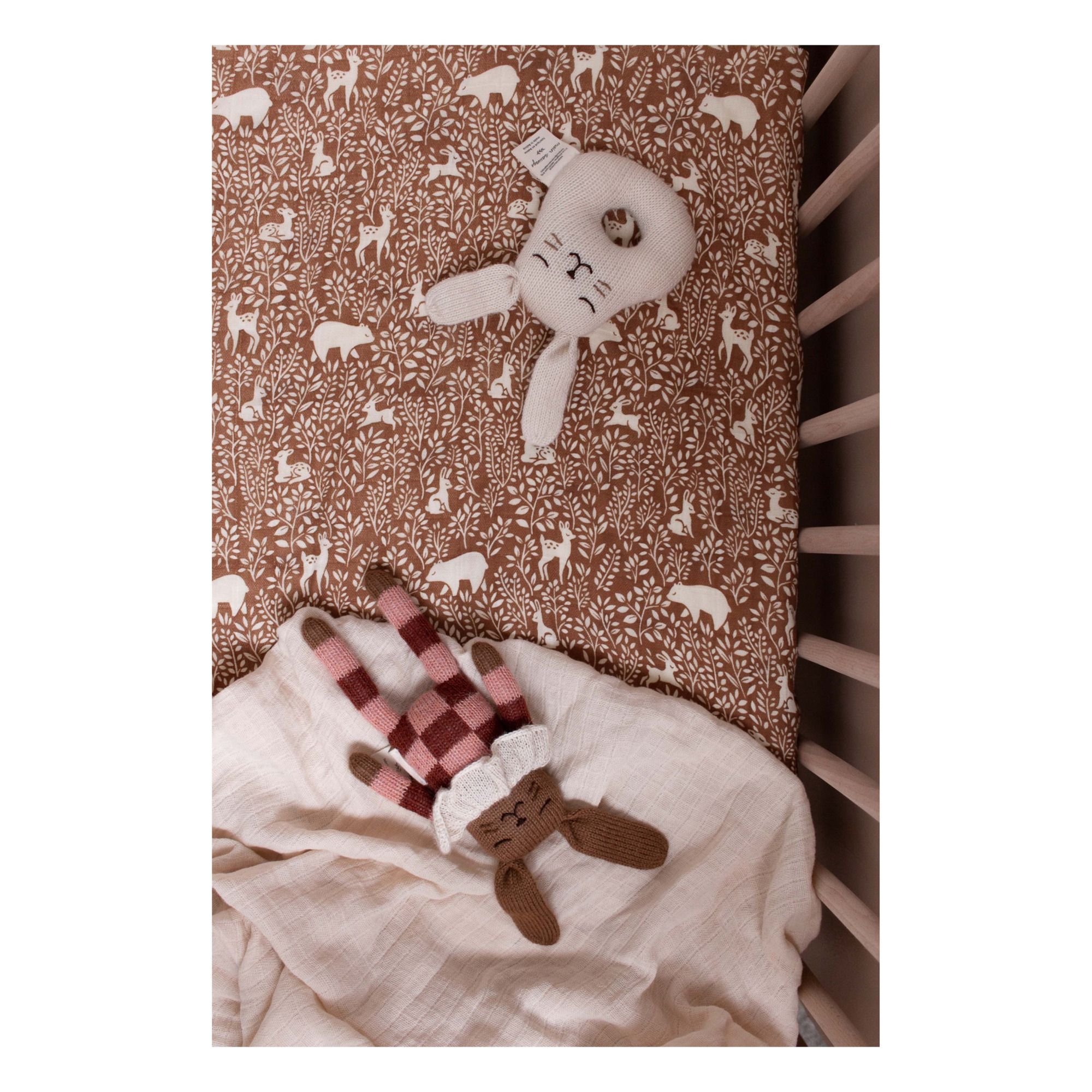 Greenable Criteria
Recycled or biodegradable packaging
This item's packaging has been made from recycled or biodegradable materials (which decompose into natural components found in nature).
Description
This rattle has been entirely hand-knitted, and would make the perfect gift for a newborn. It has been meticulously crafted in a way that contributes to preserving skilled techniques that are respectful of humans and nature. It is made of pure baby alpaca wool, a very soft anti-bacterial material, particularly suitable for sensitive skin.
DETAILS
It has a small bell to stimulate hearing. Hypoallergenic and antibacterial material.
AGE
COMPOSITION
100% Baby alpaca, Filling: Recycled plastic bottle fibres
The wool comes from a spinning mill in the Bolivian Andes where the raw material is obtained it from small-scale breeders.
DIMENSIONS
Complies with CE standards
Wash on cold cycle
Hand wash only
Rattles
Displaying 5 out of 5 items