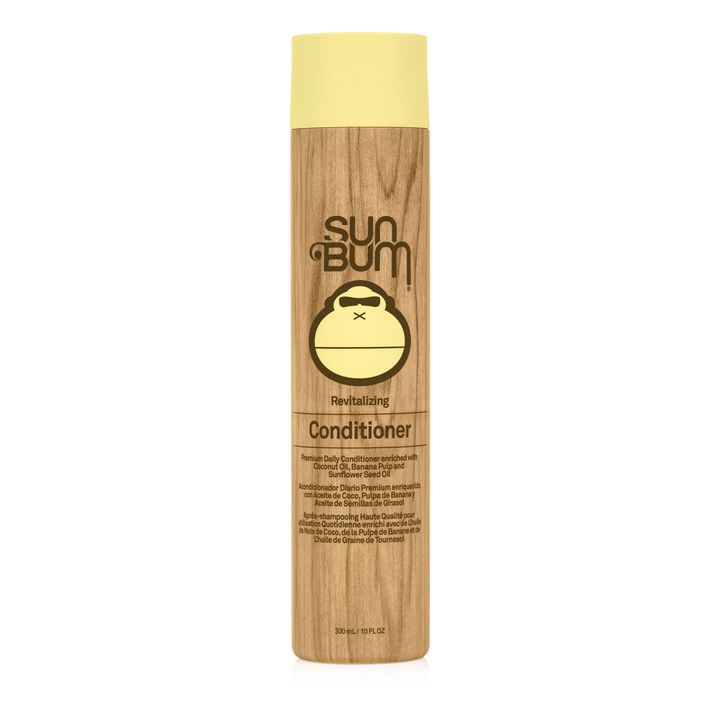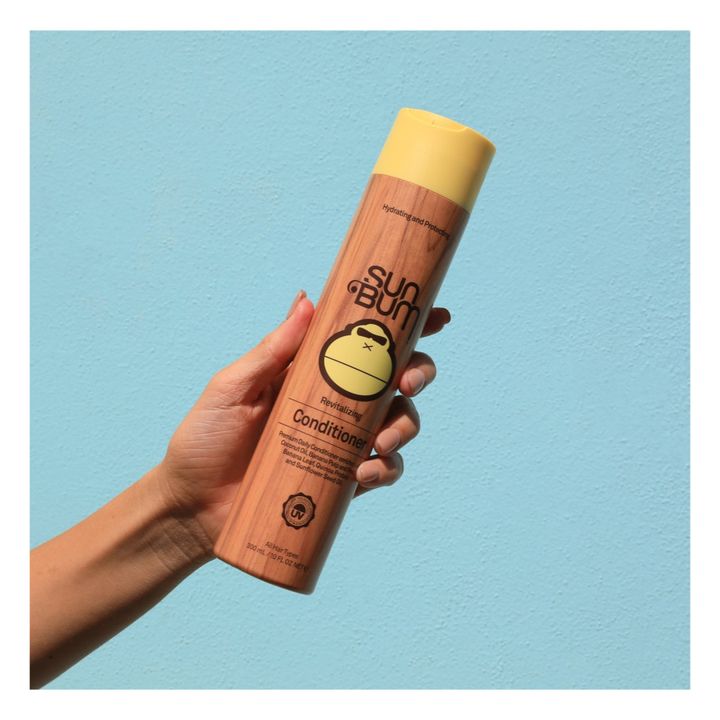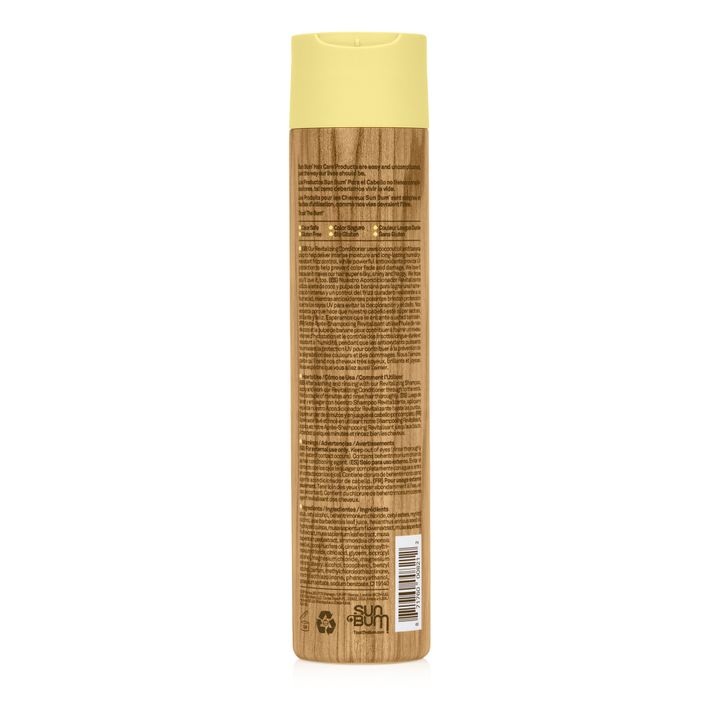 Sunbum 
Revitalising Conditioner - 300 ml
Description
Sun Bum Conditioner deeply moisturizes and revives hair while making it easy to style. It will quickly become your new favourite.
BENEFITS
DMDM-H free, cruelty free, vegan, gluten free, silicone free, colour safe, paraben free, UV protected. Perfect for all hair types.
COMPOSITION
Coconut oil, banana pulp and peel, banana leaf, quinoa protein and sunflower oil.
DIRECTIONS FOR USE
Pour a small amount of product into your hands and apply it to your hair from halfway down to the ends, to untangle any knots. Leave it in for a minute before rinsing thoroughly.
Cosmetic products can not be returned or exchanged