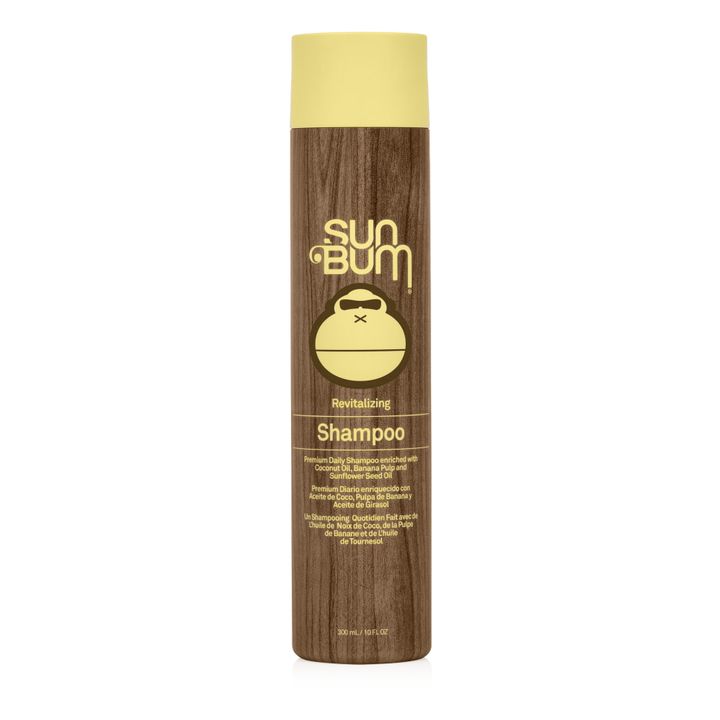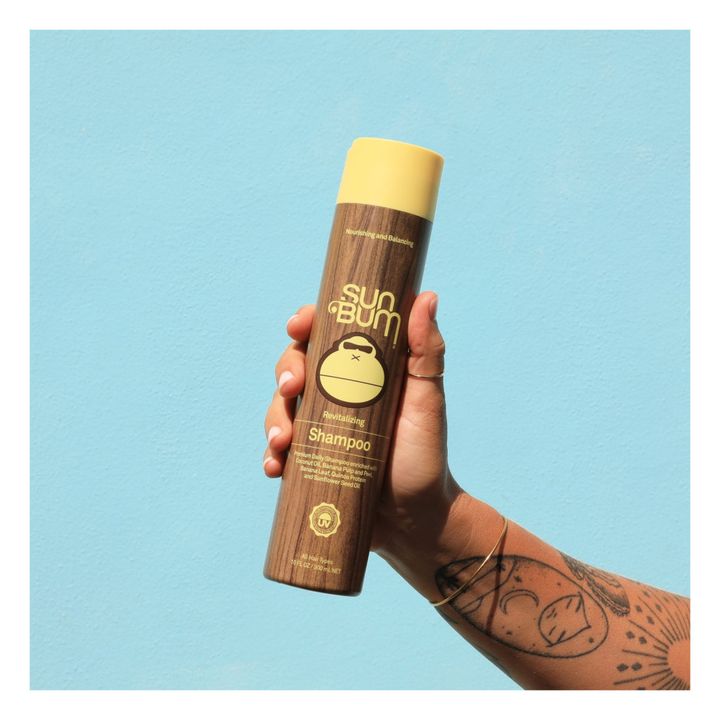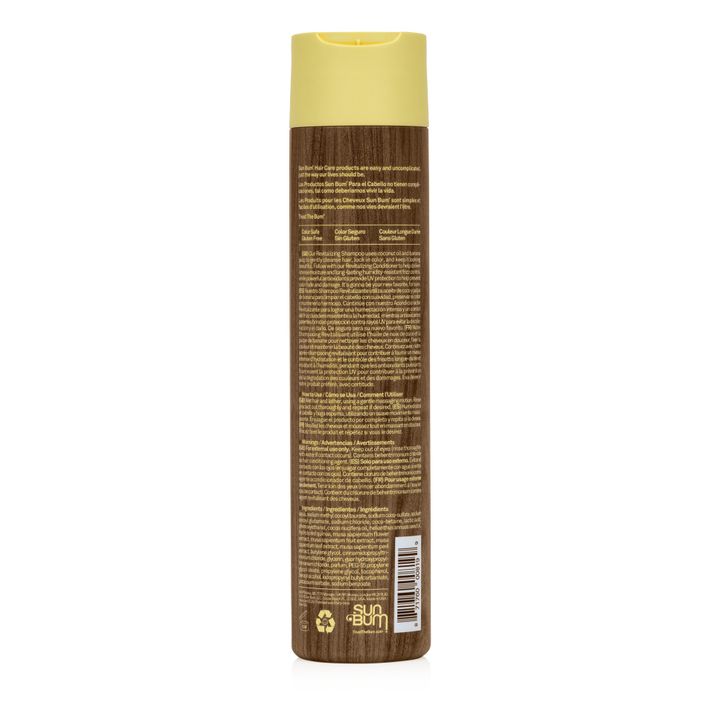 Sunbum 
Revitalising Shampoo - 300 ml
Description
Sun Bum revitalising shampoo provides intense daily hydration and cleaning, as well as deeply nourishing and smoothing out hard-to-tame hair. It is sure to become your new favourite hair care product.
BENEFITS
Coconut oil, banana skin and pulp, banana leaf, quinoa proteins and sunflower oil.
Perfect for all hair types.
DIRECTIONS FOR USE
Dispense a quarter of the product into your palms, lather it up and apply it directly to the scalp to clean your hair. Rinse away all the oils and sand.
Cosmetic products can not be returned or exchanged