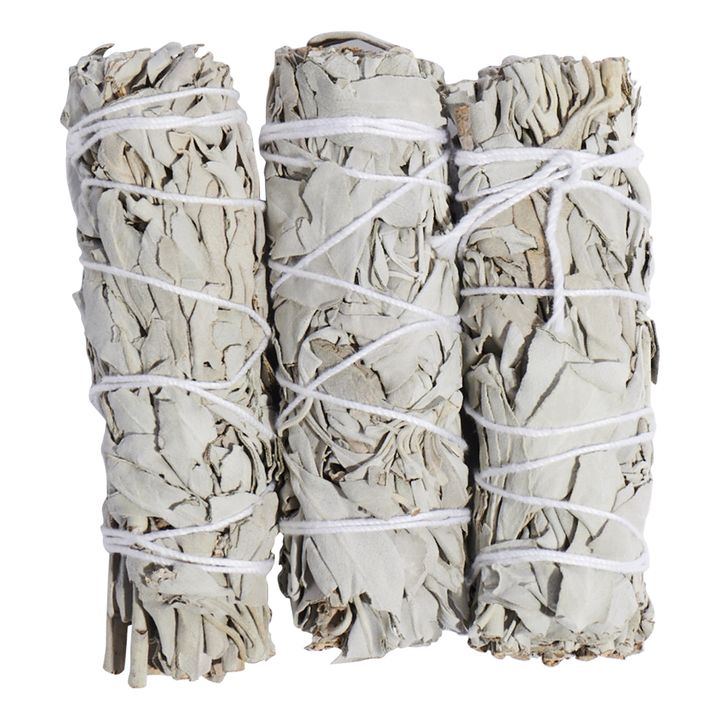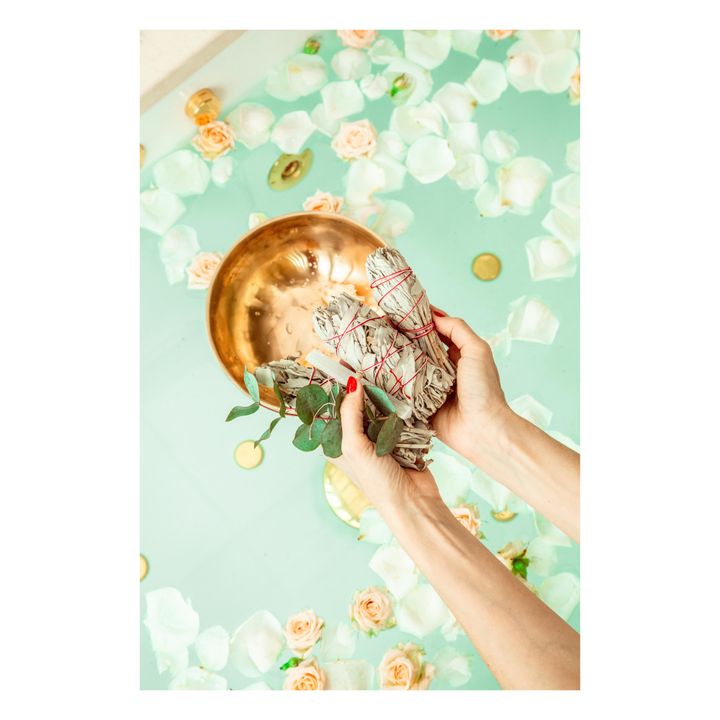 Greenable Criteria
Natural ingredients or fibres
This item has been made from natural materials, ingredients or fibres.
Description
Sage bundles purify the environment around you and your mind. This sacred plant invokes peace and harmony thanks to its relaxing and antiseptic properties. It helps promote relaxation and meditation.

DIRECTIONS FOR USE:

Open the windows before use, and place a cup in front of you, this will be used to put out the stick at the end of the ritual. Light the stick using a candle flame. Let the flame take for a moment, before blowing it out to allow the white smoke to infuse the space. Move your gua sha or your roller through the smoke. Stop the burning by lightly crushing the stick in the cup. You can use this moment to connect to the vibrations of your crystal.

Details : Cosmetics items may not be refunded or exchanged
Made in : United States