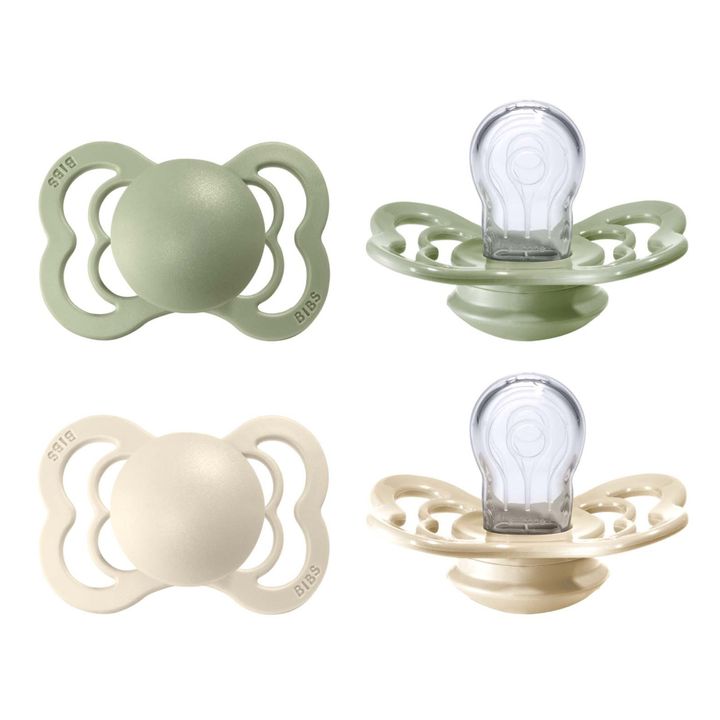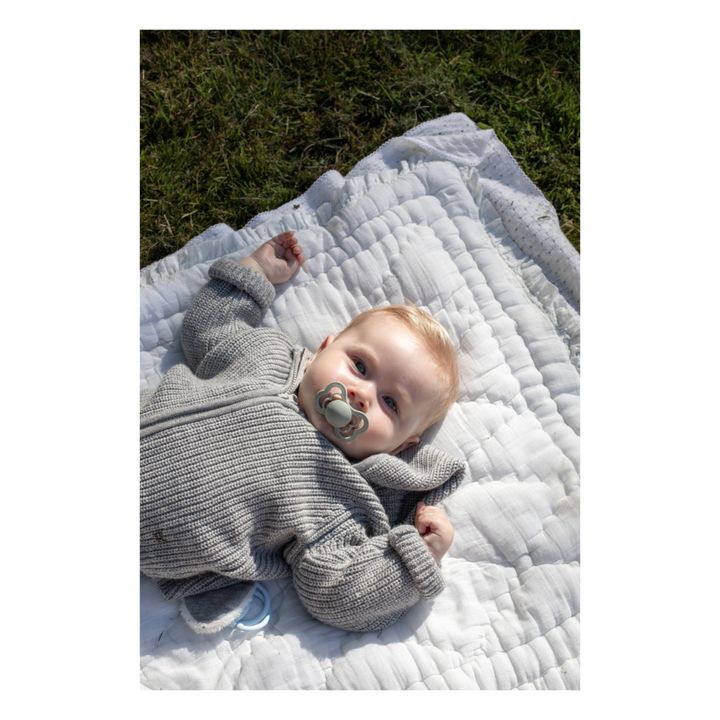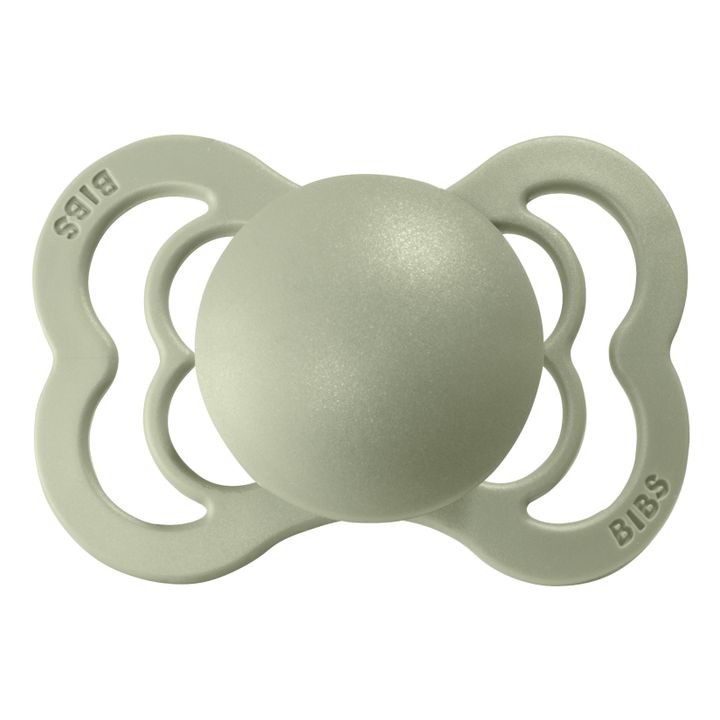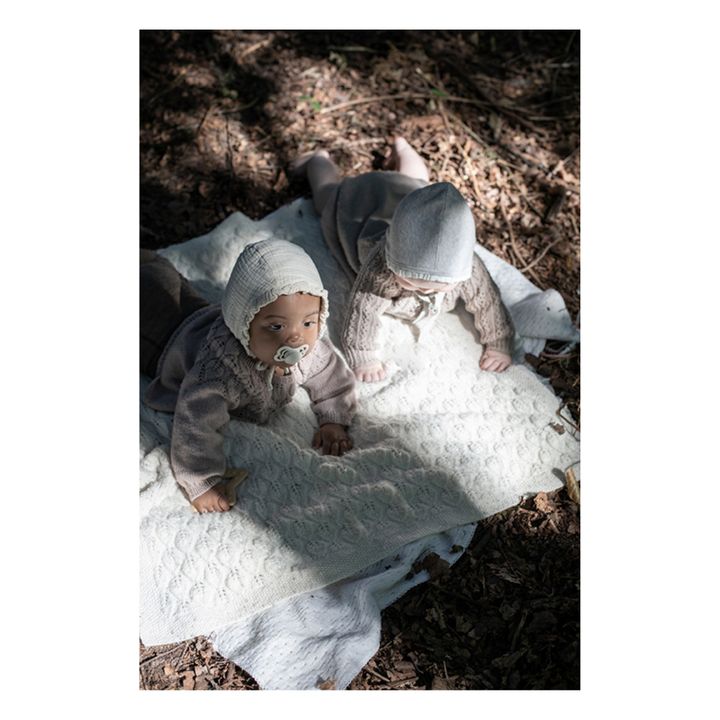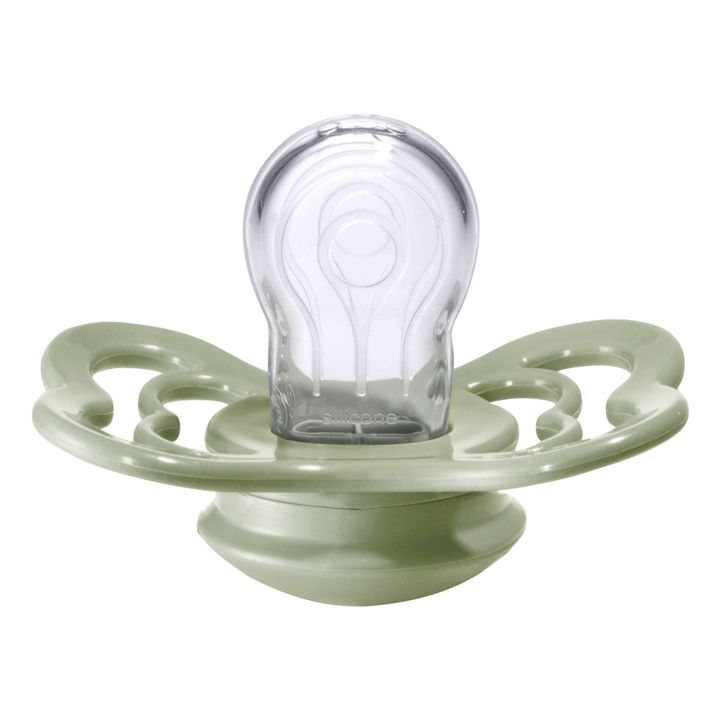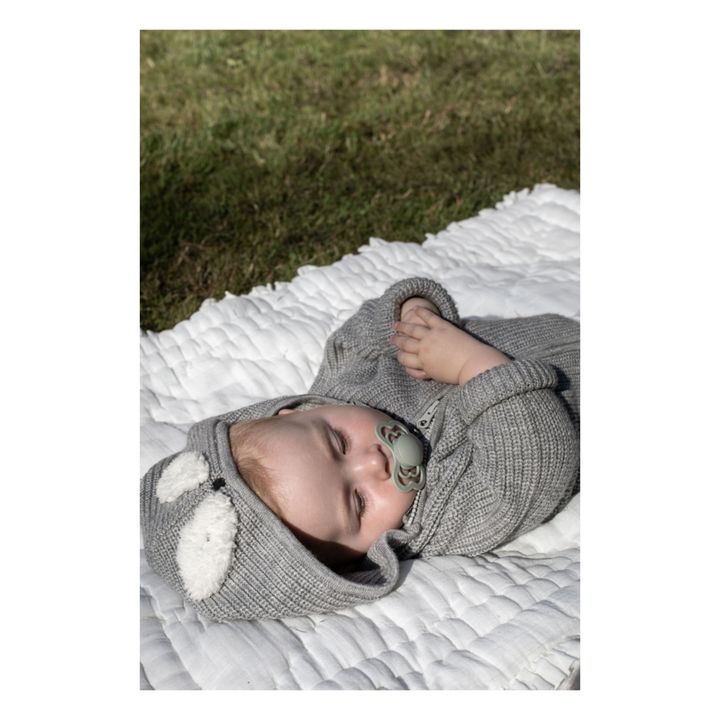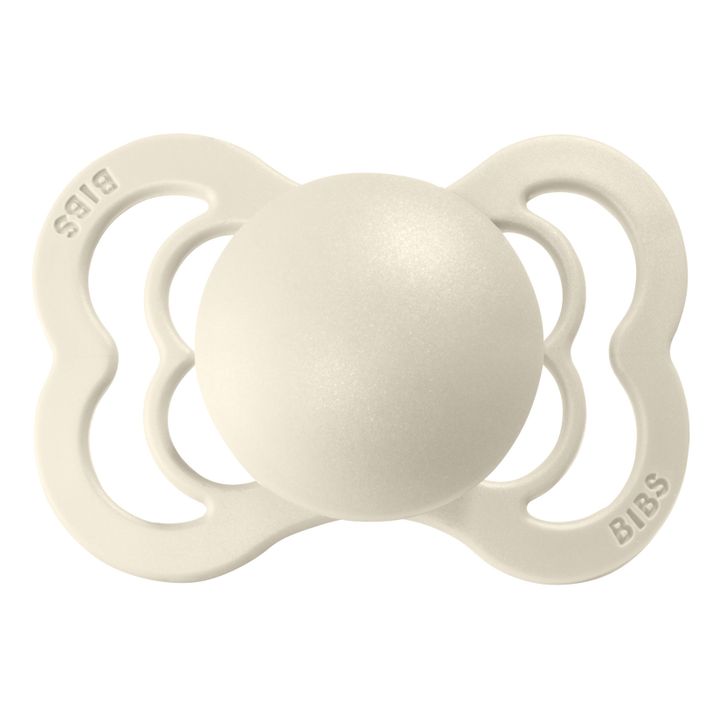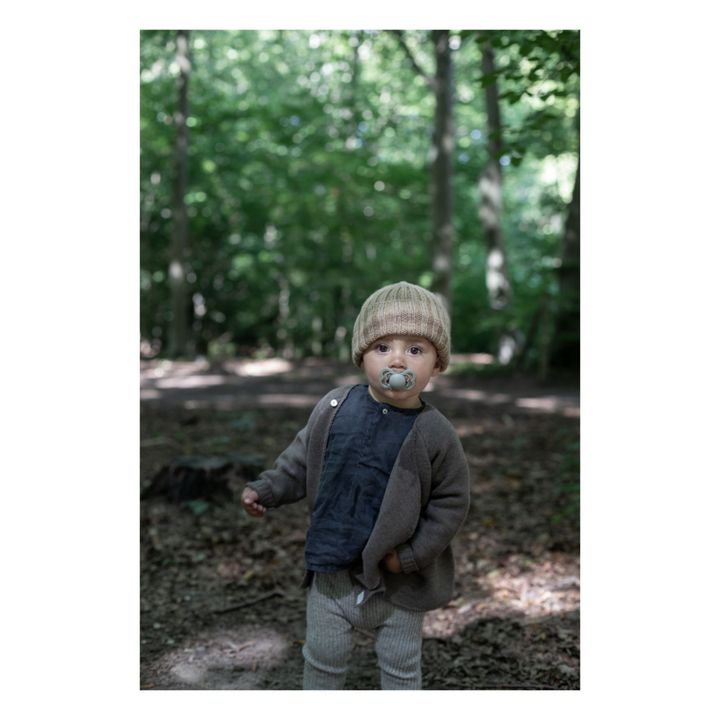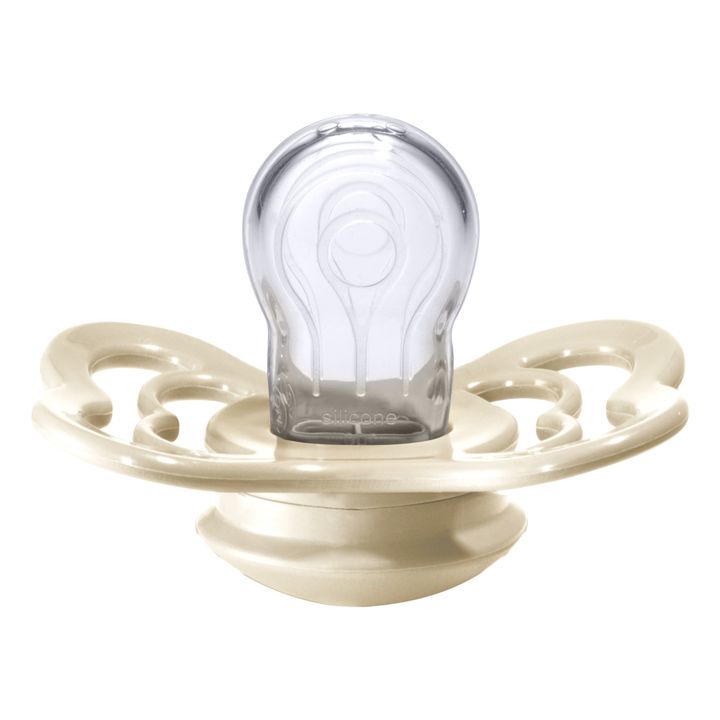 Bibs 
Silicone Dummies - Set of 2 | Almond green
DETAILS
The flat droplet-shaped teat is suitable for babies who prefer a flat, symmetrical teat shape. Reduces pressure on the teeth and jaw. A built-in valve ventilation system will naturally release air when baby presses the teat with their tongue.
To clean them, it is advisable to sterilise them in boiling water for two minutes.
Each piece is unique and slight variations may occur.
AGE
COMPOSITION
Teat : Natural rubber, Shield : Polypropylene
The shield is made of 100% food-safe, PVC-free material.
Phthalates-free, BPA-free
DIMENSIONS