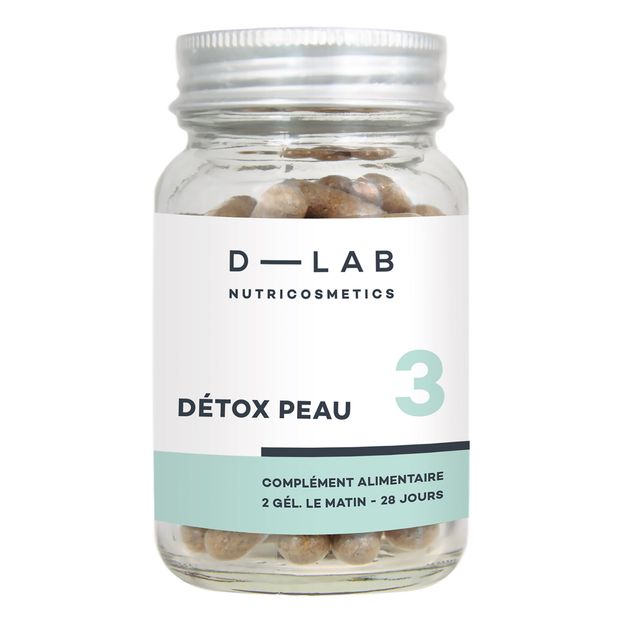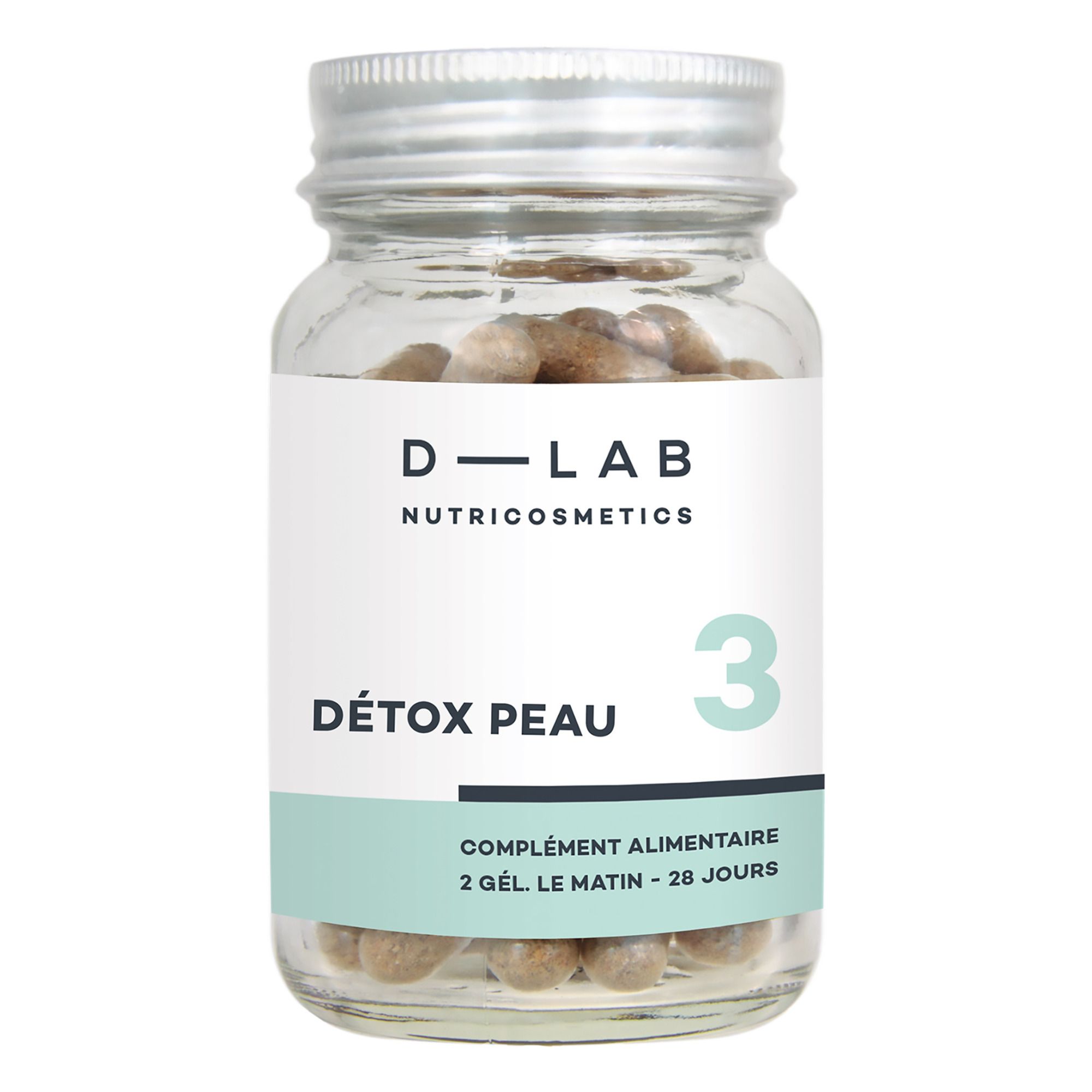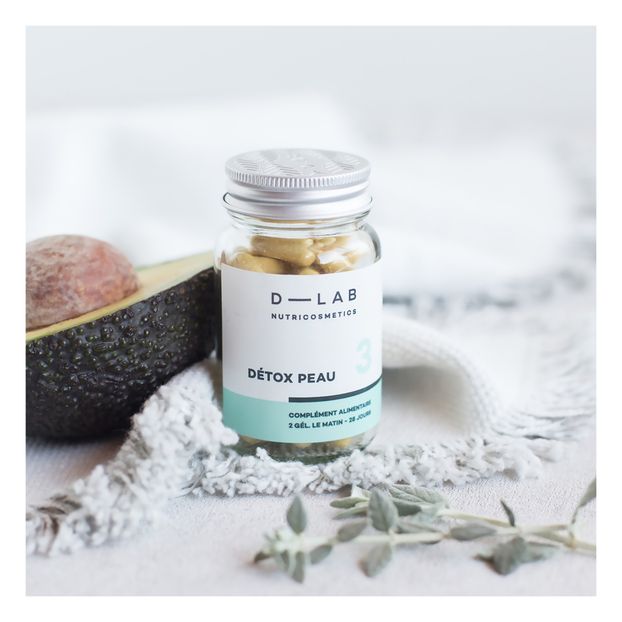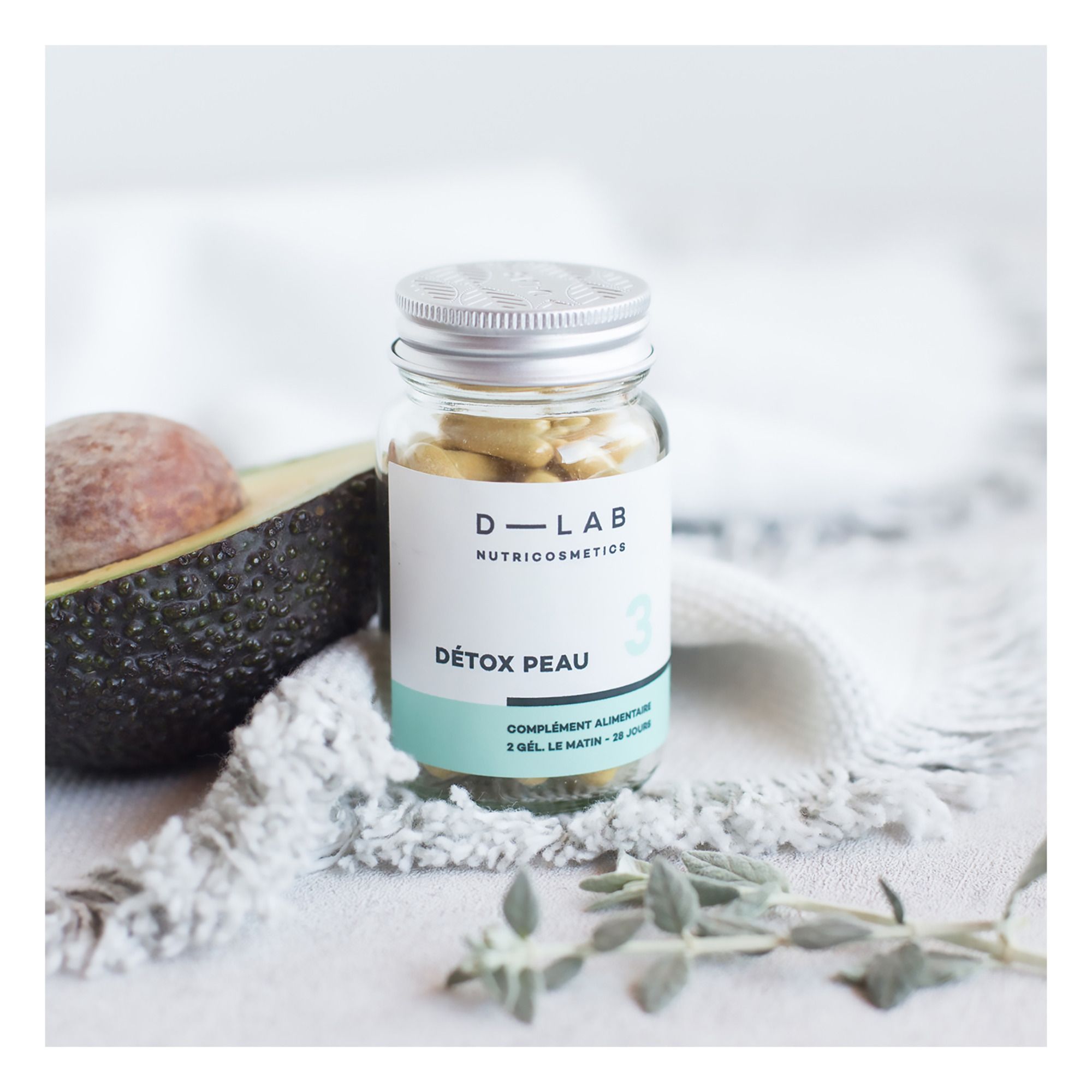 Skin Detox - 1 month

Description
Imperfections in the skin are often a sign of hormonal imbalance and an unbalanced intestinal flora. This formula brings together a combination of ultra-targeted active ingredients to correct and reestablish balance in people suffering from problem skin. It purifies the subcutaneous tissues, regulates hormonal activity and acts on microbiota to calm the skin.

BENEFITS:

PURIFYING PLANTS: Wild pansy extract is 6 times more concentrated than its dry plant equivalent and is known to balance the PH of oily skin. Medicinal couch grass extract, also 6 times more concentrated than its dry plant equivalent, is known to clean the filter organs and stimulate elimination. Black radish extract has strong cleansing power, which helps to deeply clean out the filter organs and impurities in the skin.

A BLEND OF REGULATORY ACTIVE INGREDIENTS: Lilac chaste tree dry extract: 4 times more concentrated than its dry plant equivalent, is known to regulate hormonal activity at the source of skin problems. For optimal results, D-LAB has combined it with vitamin B6, offering 100% of the daily recommended intake and helping to regulate hormonal imbalances, and thus skin issues, over the long-term. Curcuma extract: titrated to 95% curcuminoids that are responsible for its anti-inflammatory properties that reduce redness and skin hypersensitivity. Probiotics: the formula contains the L.Fermentum strain of probiotics known for their anti-inflammatory and antioxidant effect on the skin. The antioxidant, anti-inflammatory and purifying effect of these patented and micro-encapsulated probiotics has been scientifically proven. Micro-encapsulated zinc: in its most absorbant form to reduce inflammation and improve healing.

The Skin Detox can be taken alone or as part of the Perfect Skin Program which, as well as eliminating toxins, promotes healing, regulates the secretion of sebum and tightens the pores.

COMPOSITION:

The formula is composed of a selection of natural active ingredients that are naturally present in food. Plant-based capsules that pass through the stomach and are released in the intestines, where the active ingredients are absorbed. Cruelty and gluten free. 100% clean: natural ingredients that are naturally present in everyday foods without nanoparticles. Developed with NO GMO, NO irradiated components, NO preservatives, NO endocrine disruptors, NO Titanium dioxide, NO chemical solvents, NO artificial flavouring. Made in France, ISO 22000 certified. Low environmental impact: jars made from 27% recycled products and infinitely recyclable, cardboard packaging sourced eco-responsibly, use of plant-based inks and printed at eco-approved "Imprim'Vert" certified printers.

DIRECTIONS FOR USE:

Jar contains 56 gastro-resistant plant-based capsules. Take 2 capsules each morning for 28 days. Treatment recommended for 3 x 28 days. This formula is not recommended for people taking anticoagulant or thyroid medication.

INGREDIENTS:

Chaste tree (fruit) - Vitex agnus castus (400 mg) - Turmeric (rhizome) - Turmeric longa (400 mg) - Quackgrass (root) - Agropyron repens (200 mg) - Wild pansy (aerial parts) - Viola tricolor (160 mg) - Vegetable capsule : Hydroxypropylmethylcellulose - Vichy Thermal Salts (60 mg) - Marine magnesium (56 mg) 15% NRV - Microencapsulated lactic ferments : L. fermentum (50 mg) - Black Radish (root) - Raphanus sativus (50 mg) - Vitamin C (40 mg) 50% NRV -• Anticaking agent: Dry extract of rice bran - Microencapsulated zinc (7.2 mg) 72% NRV - Vitamin B6 (1.4 mg) 100% NRV - Selenium (55 µg) 100% NRV.



Details : Cosmetics items may not be refunded or exchanged
Made in : France
Nutritional Supplements & Vitamins
Nutritional Supplements & Vitamins