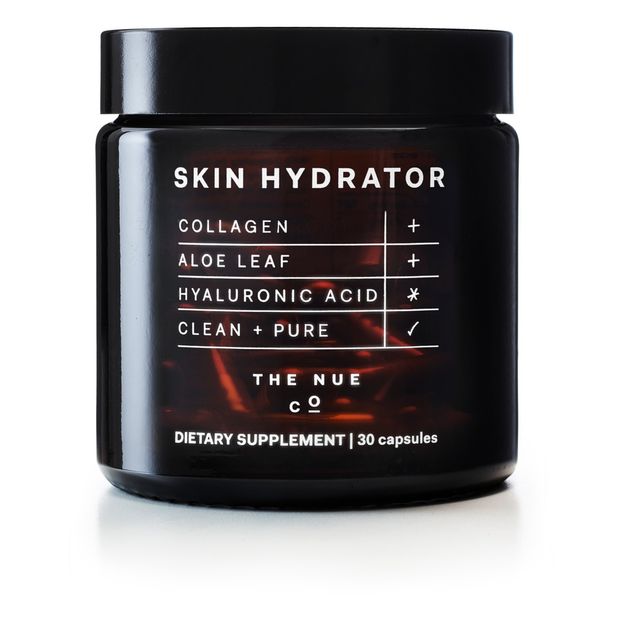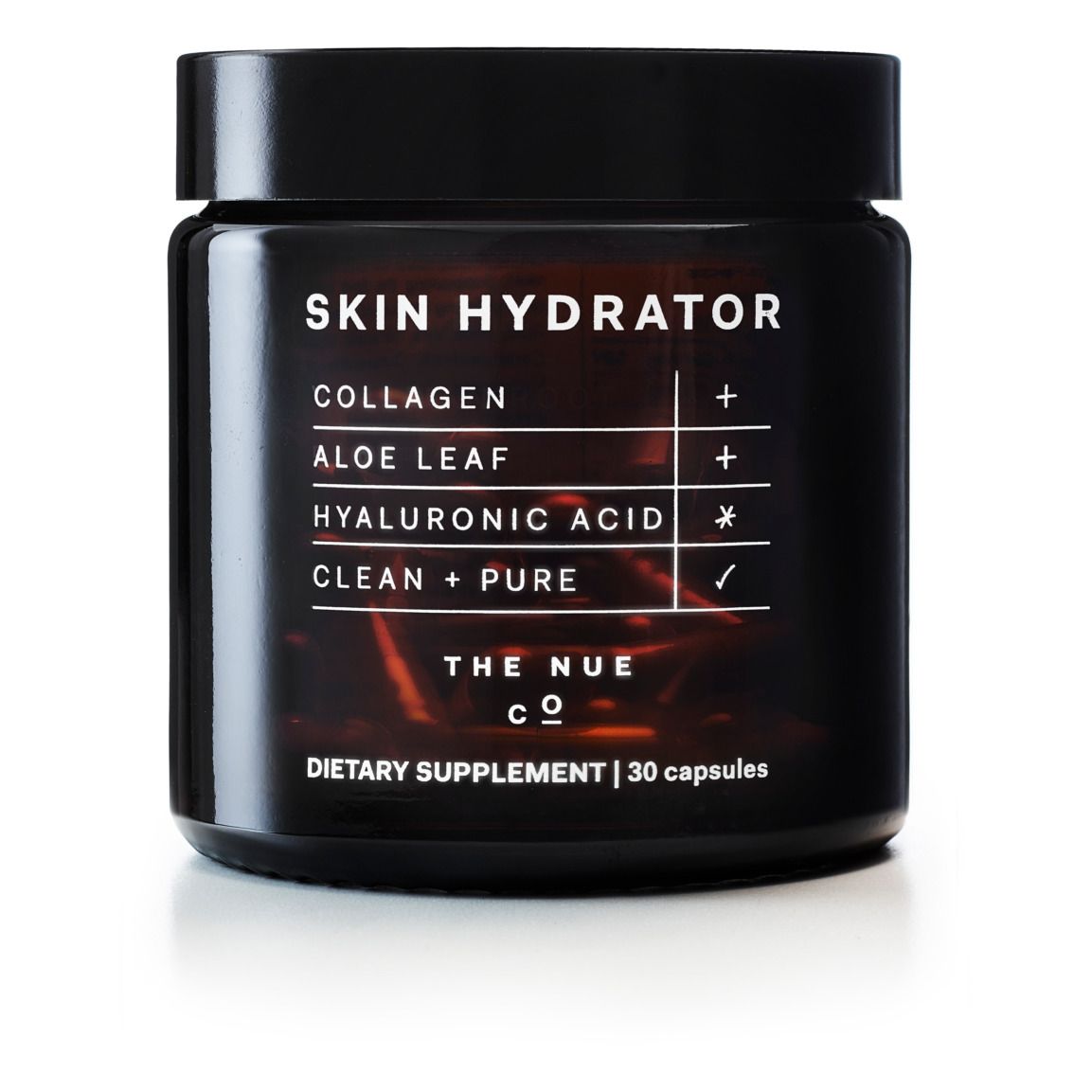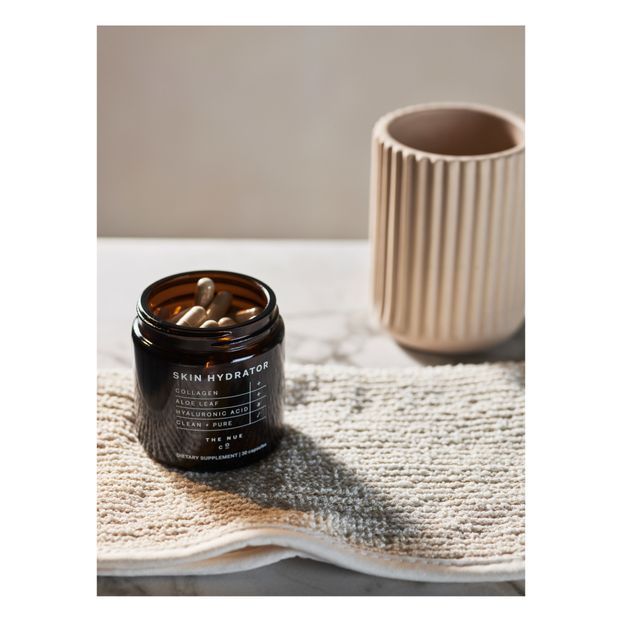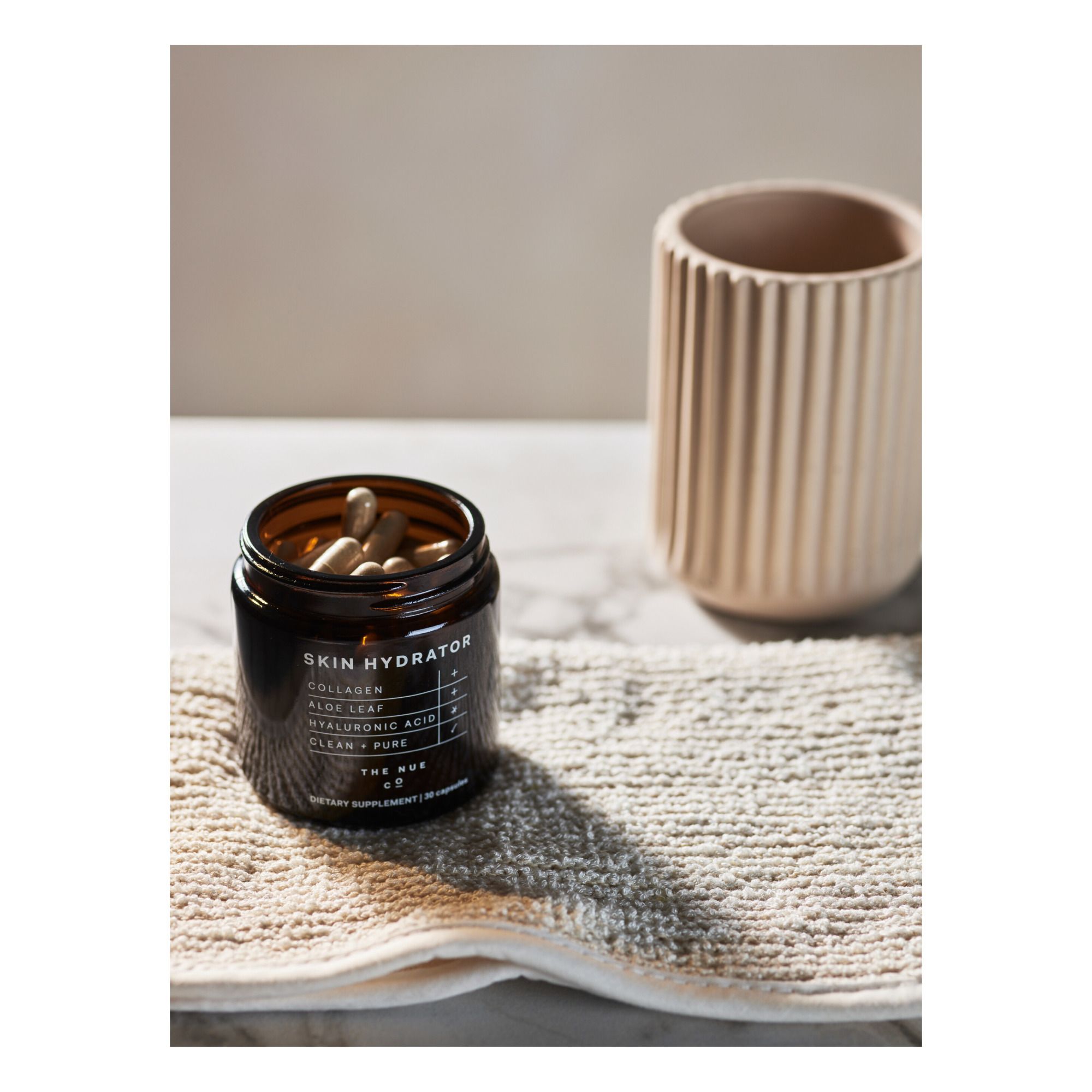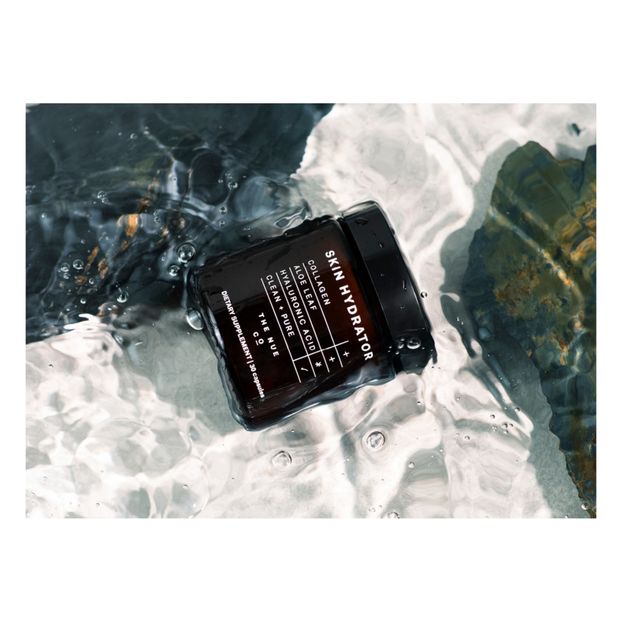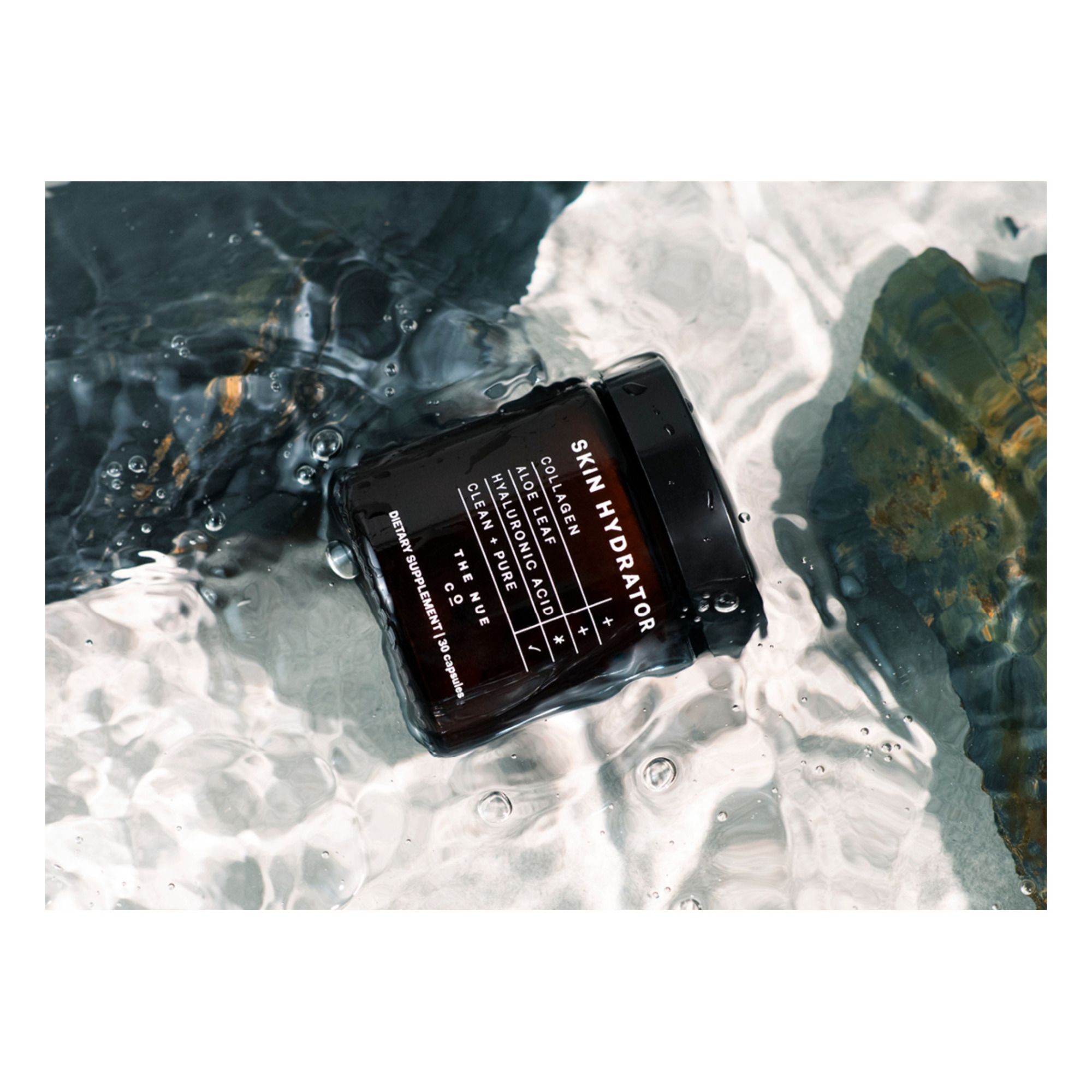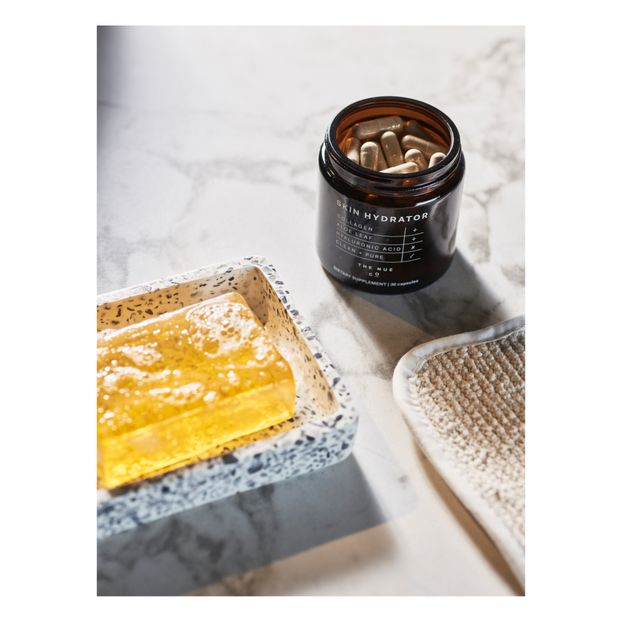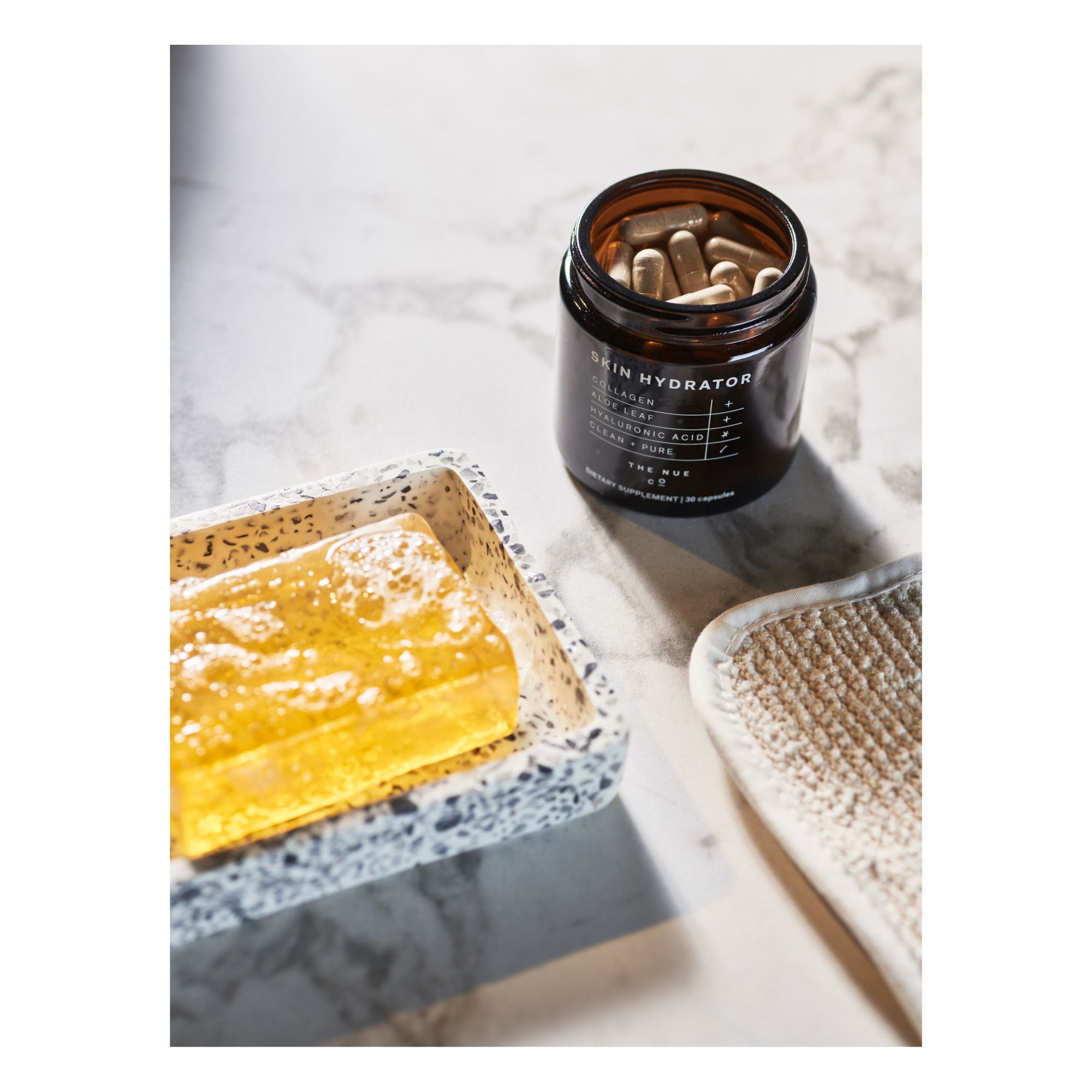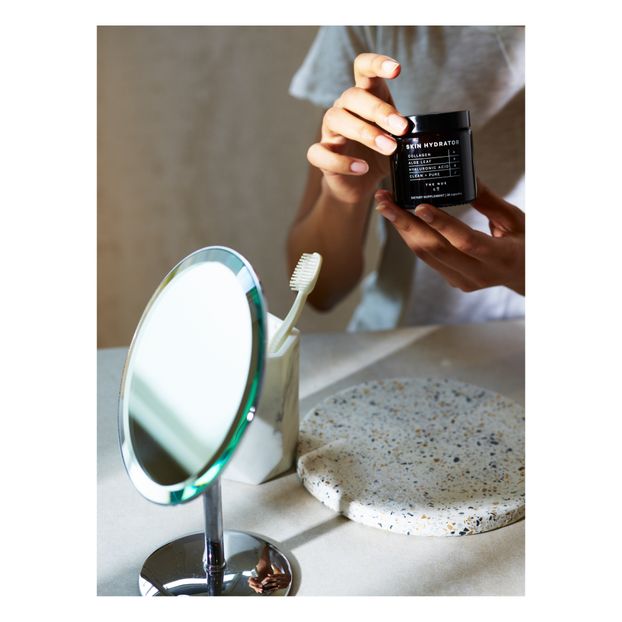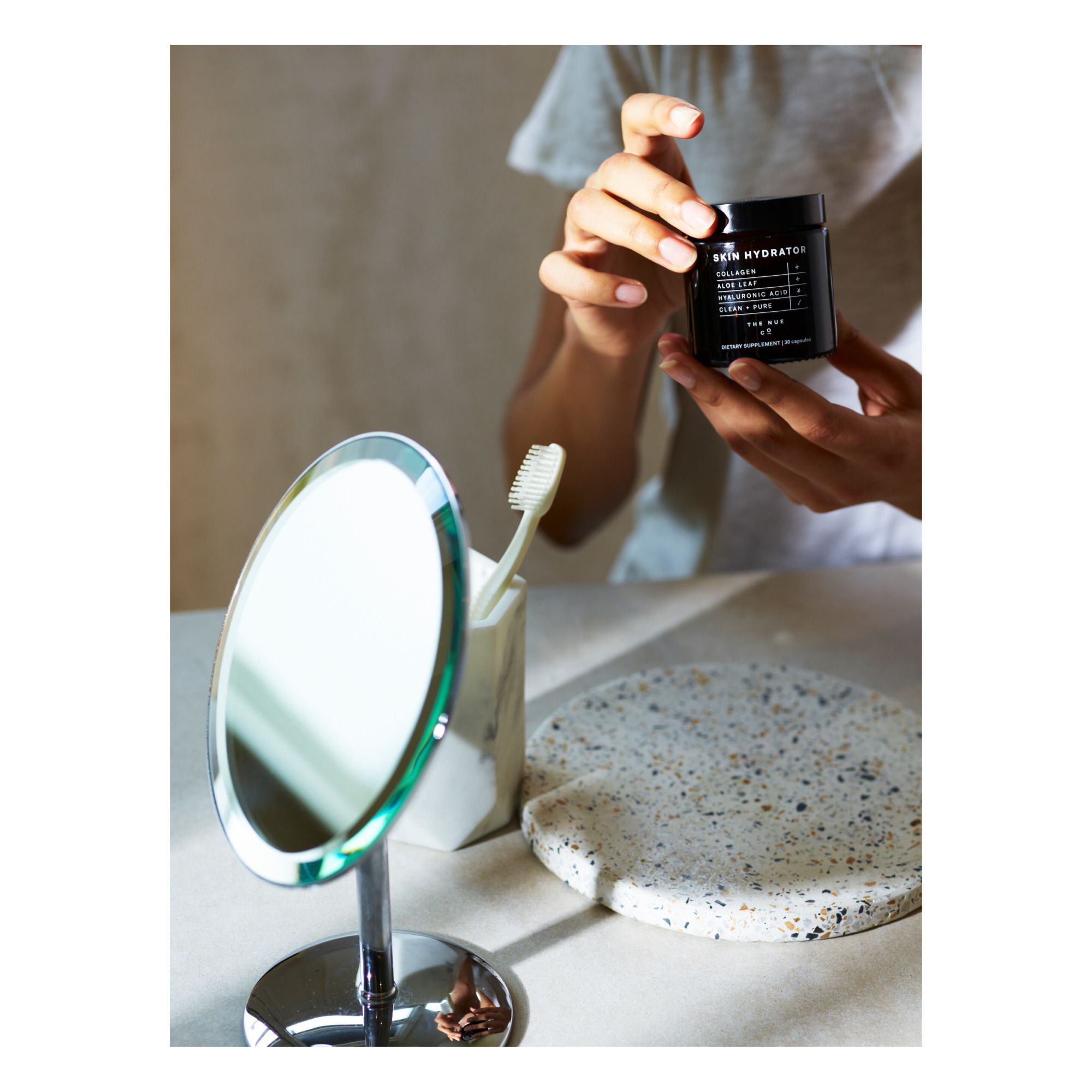 Skin Hydration Nutritional Supplements - 30 Capsules

Description
These dietary supplements help improve skin health by repairing the lipid barrier for smoother, plumper skin.

BENEFITS:

Collagen is a protein responsible for the structure of the skin that reduces wrinkles, increases hydration, and maintains joint strength and flexibility. Hyaluronic acid, naturally produced by the body, helps retain moisture in the skin. Astaxanthin is a powerful antioxidant that helps reduce age spots, increase skin hydration and reduce fine lines.

According to a clinical study conducted by The Nue Co, it was proven that after 60 days of treatment, these dietary supplements would provide 21% improvement in skin hydration, 18% reduction in the appearance of fine lines and wrinkles and 26% improvement in skin elasticity.

COMPOSITION:

Hydrolyzed collagen, hyaluronic acid and Astaxanthin.

Contains no fillers, bulking agents, flavors, dyes, sweeteners or GMOs.

DIRECTIONS FOR USE:

In the morning, take one capsule daily with a full glass of water while eating.

INGREDIENTS:

Hydrolyzed Collagen, Ceramosides®, Astaxanthin, Aloe Vera, Grape Seed Extract, Hyaluronic Acid, Gelatin, Rice Flour, Silica, Magnesium Stearate.
Details : Cosmetics items may not be refunded or exchanged
Made in : United States
Nutritional Supplements & Vitamins
Nutritional Supplements & Vitamins