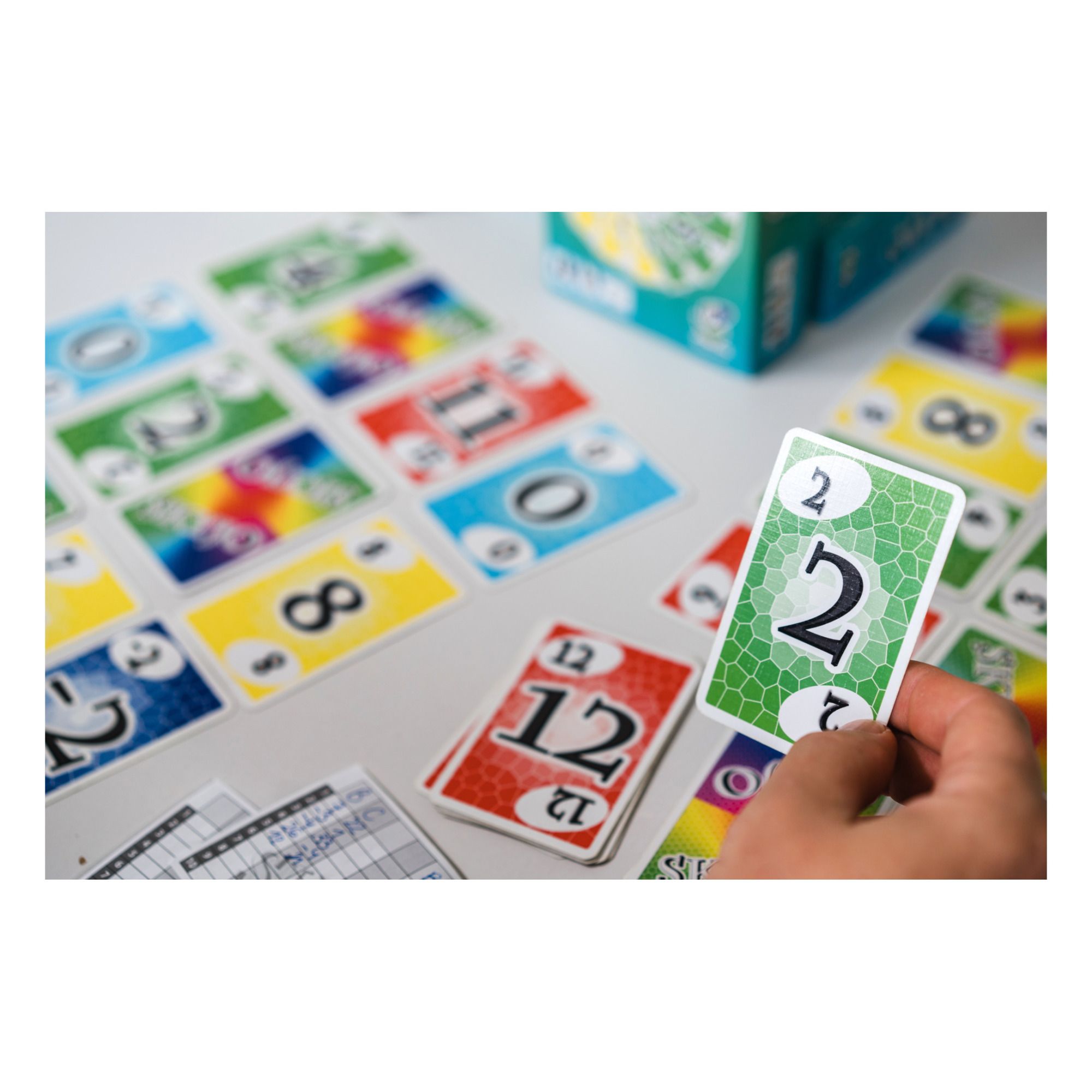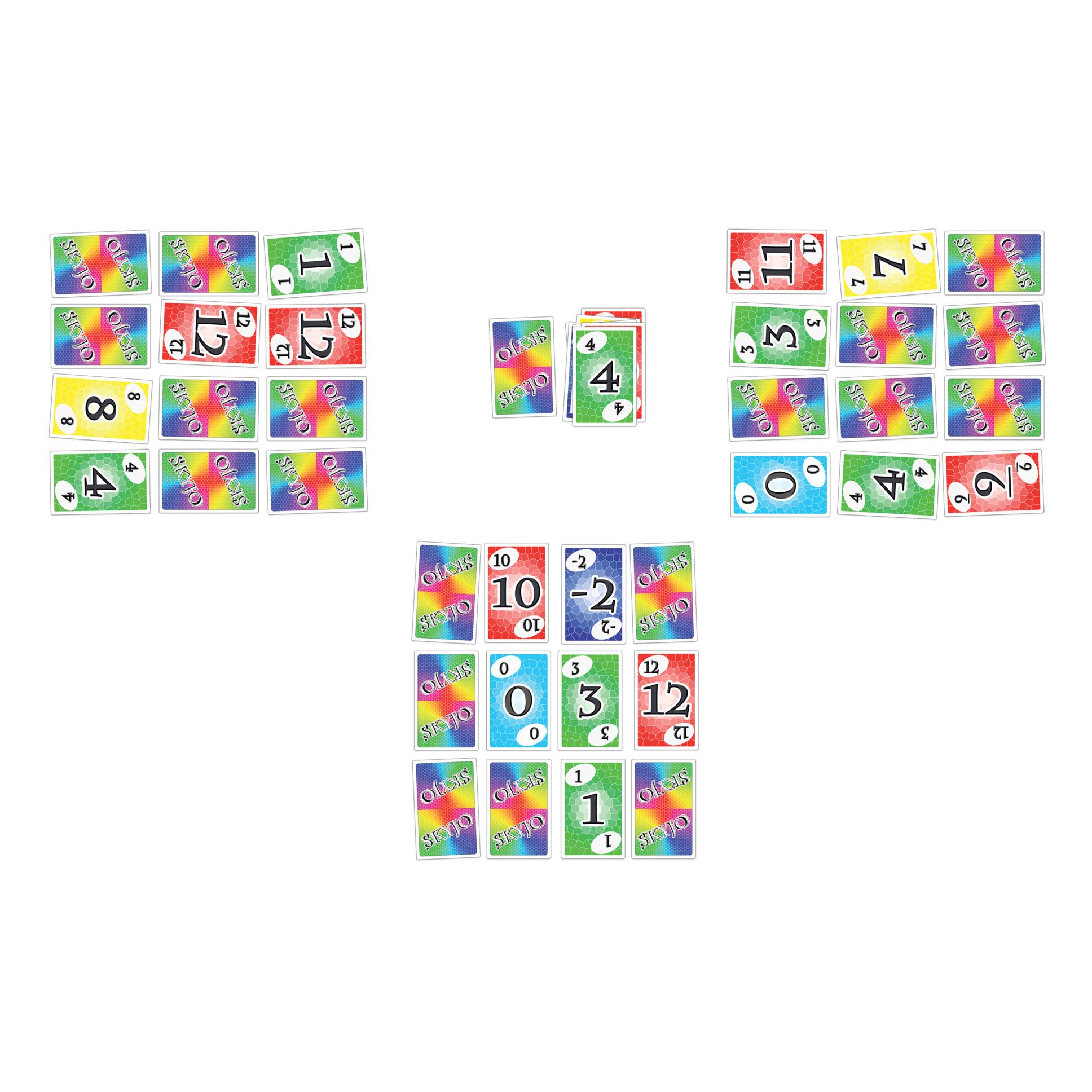 Description
In Skyjo, it's all about anticipating, taking risks and replacing your cards wisely so as to be left with the least points at the end of the game. A simple but terribly addictive card game!
DETAILS
At the beginning of the game the players lay out 12 cards face down in front of them and turn 2 face up.
On their turn, the player must draw a card from the deck or from the discard pile. If they choose the visible card from the discard pile, they must immediately exchange this card with one of their twelve cards and put it face up. If they decide on the face-down card from the deck, they can look at the card and choose whether they want to exchange it for one of their cards (face-up or face-down). If they do not want to keep the drawn card, they can discard it, but must reveal one of their cards. It is possible to discard 3 cards at once if all the cards in a column are the same. When a player has revealed all their cards, the round is over. The players count the points of the cards remaining in front of them. As soon as a player reaches 100 points or more, the player with the fewest points wins the game!
Game duration : 30 mn
150 cards, 1 score pad, and 1 instruction booklet.
AGE
DIMENSIONS
Length : 19.4 cm, Width : 10.1 cm, Depth : 3.5 cm