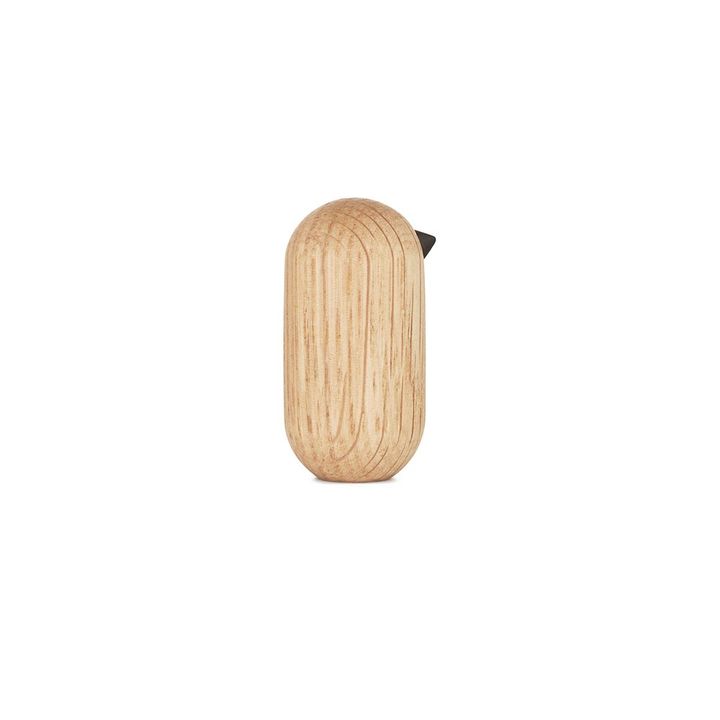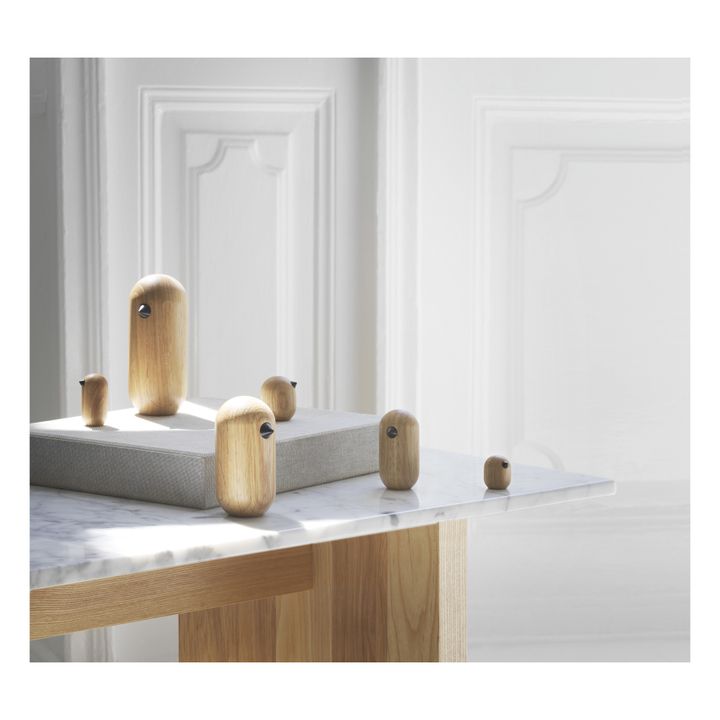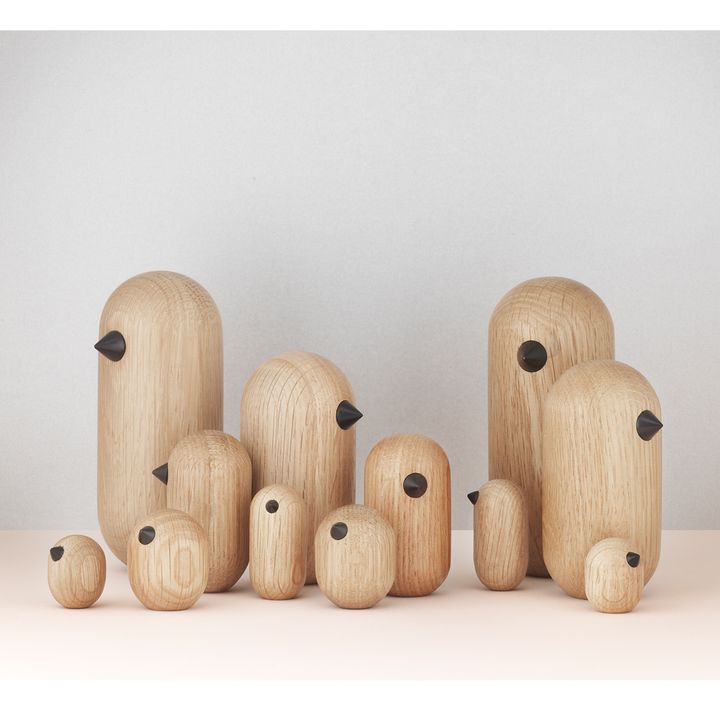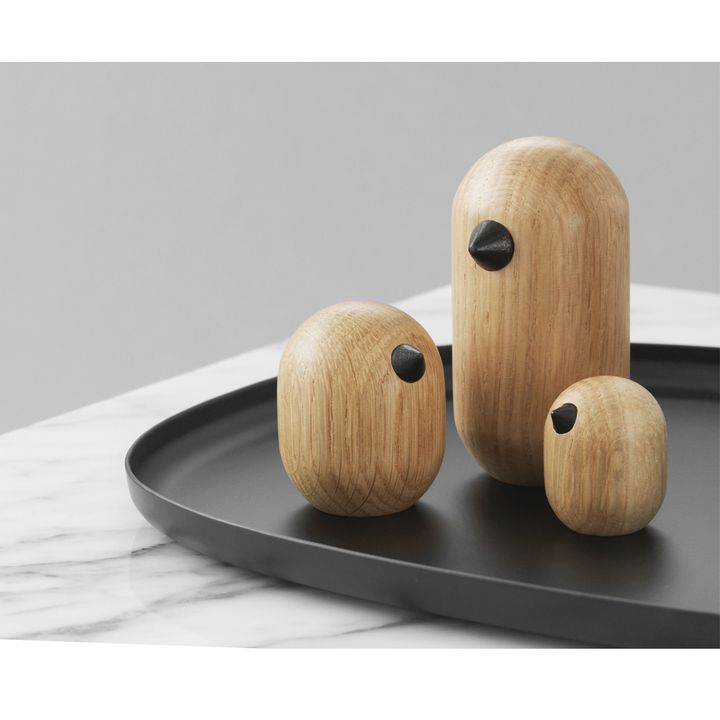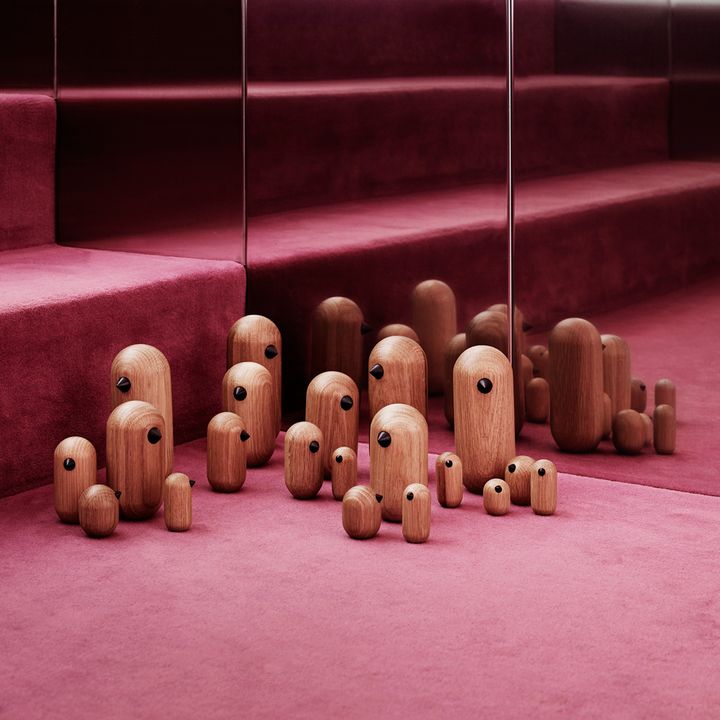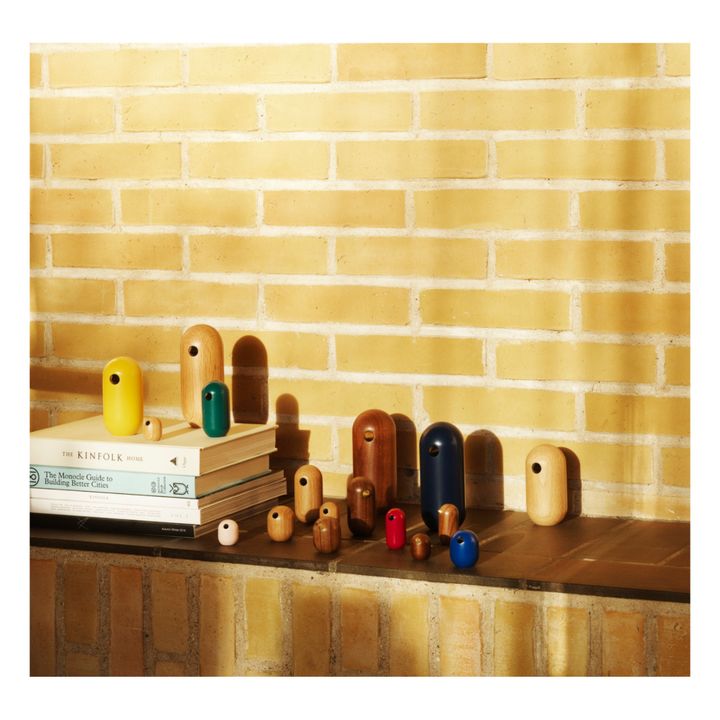 Description
The family of small birds created by Jan Christian Delfs has a simplistic yet expressive design. With only their beaks as details, these birds seem to have their own personality. Alone or with the family, they will be a sophisticated and playful decorative element.

Details : 1 piece(s)
Fabrics : Oak wood
Height : 5 cm, Thickness 2,5 cm.